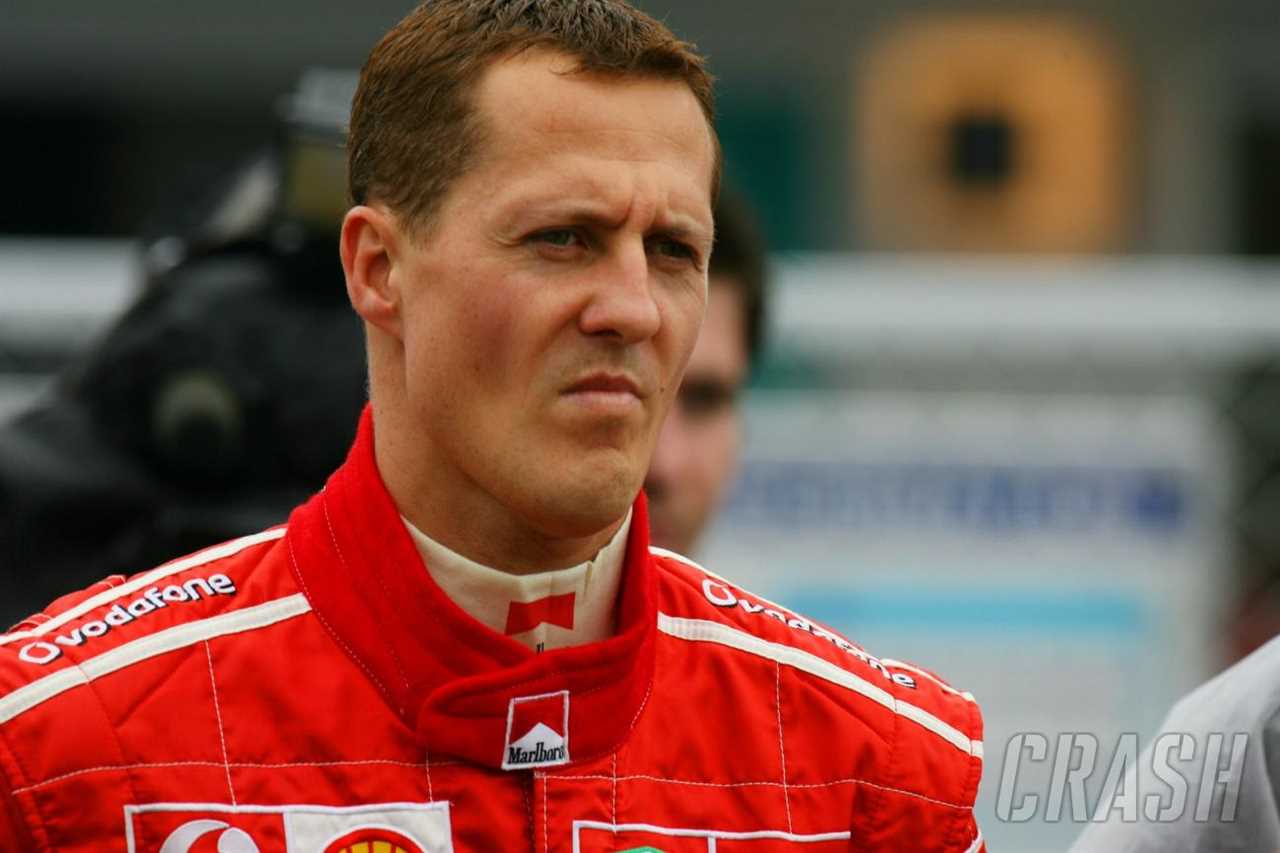 The legendary Schumacher still shares the joint record for most F1 championships with Lewis Hamilton (seven), and was a mega star that transcended his sport in the late 90s and early 00s.
Today, there is no F1 German Grand Prix, no major Germany-based team and no viable title contender from the country.
"In Germany, Formula 1 has regressed into a tragedy for which every motorsport enthusiast can only be ashamed of himself," ex-Mercedes boss Haug told RND.
"Between 1994 and 2016 there were German world champions like on an assembly line, seven titles by Michael Schumacher, four in a row by Sebastian Vettel and finally the last one by Nico Rosberg in 2016 in the Silver Arrow.
"Mercedes won four drivers' world titles between 1998 and 2009 with its partner teams McLaren and Brawn GP with Mika Häkkinen, Lewis Hamilton and Jenson Button, the Mercedes Silver Arrows works team became constructors' world champions eight times in a row from 2014 to 2021 , taking six world titles with Hamilton and one with Rosberg.
"For a dozen years at the end of the 90s and in the 2000s, there were two Formula 1 races in Germany per year, in front of packed stands and over 100,000 spectators each, and on [German TV] RTL watched by 12 million people instead of three million today.
"In 2010 there were seven German Formula 1 drivers in one season, today there is only Nico Hulkenberg in a second-class team and Mick Schumacher a hopeful reserve driver – but at least in the right team.
"There hasn't been a German Grand Prix for a long time."
Could Audi's planned arrival buck this downward trend?
"Audi, we have a problem, I can only say," Haug said. "Audi, which will come to Formula 1 in 2026, Mercedes, the ADAC, the AvD, German sponsors and all so-called stakeholders should spit vigorously into their hands, work with young talent and work together to ensure that the car nation Germany does not finally become the prey of the car haters, who disregard the fact that the prosperity in the country was generated to a large extent thanks to the automobile and its export successes and continues to do so despite all torpedoing attempts."
Related Articles
Mick Schumacher remains Germany's best hope of a future F1 star. He was dumped from the F1 2023 driver line-up by Haas and will instead be Mercedes' third driver.
"For Mick, in my opinion, this is indeed a real stroke of luck, and Mercedes would do very well to sign a German driver in its Formula 1 team," Haug said.
"Nothing is impossible if Mick approaches the tasks assigned to him in a focused, diligent and eager to learn, and that's exactly what I assume.
"He will seize this learning and training opportunity with the very best and make what he can out of it. If everything works out as the parties involved imagine, everything is possible for Mick. But first: head down, talk little and work harder and learn a lot."