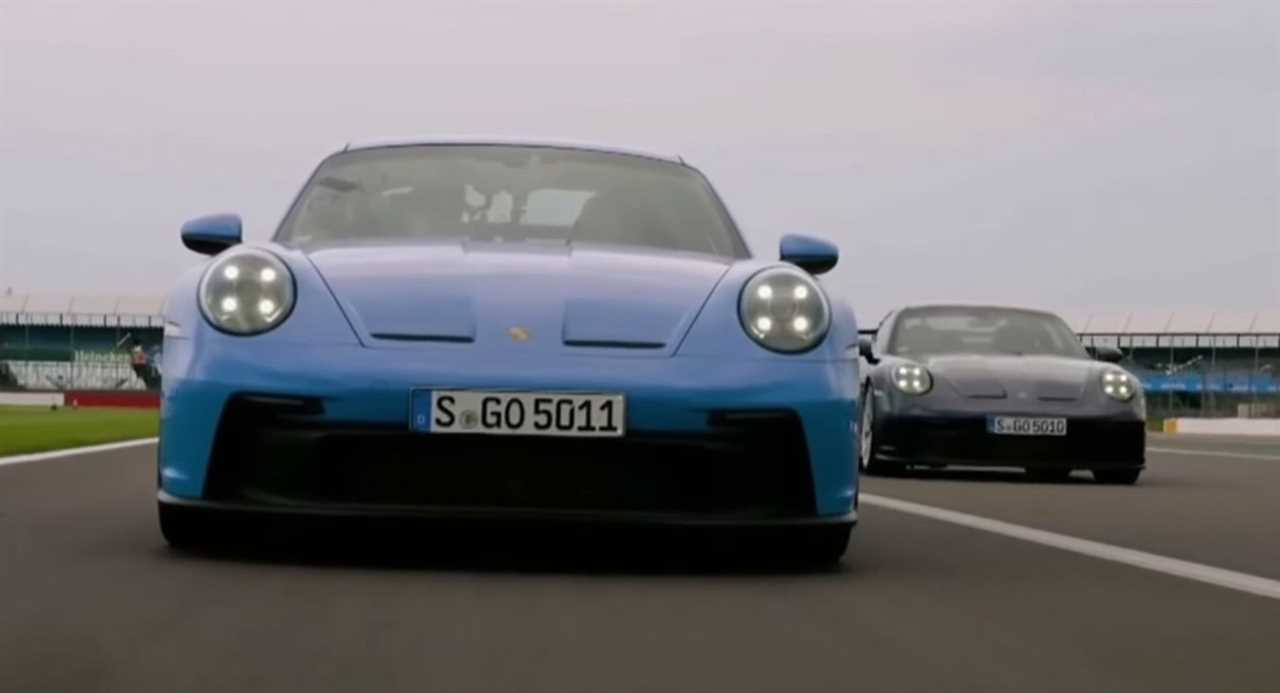 Tom Cruise's long-awaited Top Gun: Maverick will hit theaters on November 19, 2021 and the Hollywood star was a guest on the Mercedes F1 team at the British Grand Prix as part of an advertising campaign prior to the film's release. There he also shot a special section for Channel 4 in the UK.

The high octane clip shows Cruise, David Coulthard, and Mark Webber driving a trio of 992-generation Porsche 911 GT3s around the Silverstone F1 circuit while trying to recreate some of the scenes from Top Gun, albeit with cars.

See also: The new Porsche 911 GT3 Touring is even more intense with the six-speed manual

During the video, Webber and Coulthard can initially be seen on one of the Silverstone straights when a silver 911 GT3 from Cruise sped past both of them. From there, the three of them lead the automotive equivalent of a dog fight, and while Tom Cruise doesn't have the same racing experience as Coulthard and Webber, he's actually driven a Red Bull Formula 1 car in the past.

Arguably the sports car of the moment, the new 911 GT3 features a naturally aspirated 4.0-liter six-cylinder engine with independent throttle valves that pump 502 hp and 346 lb-ft (469 Nm) of torque. Cruise, Webber and Coulthard all appear at home behind the wheel of the Porsche, even though Cruise Brake checks Webber once and the Aussie almost slams him in the rear.

The post Tom Cruise engages in a dogfight in a 911 GT3 with Mark Webber and David Coulthard first appeared on monter-une-startup.