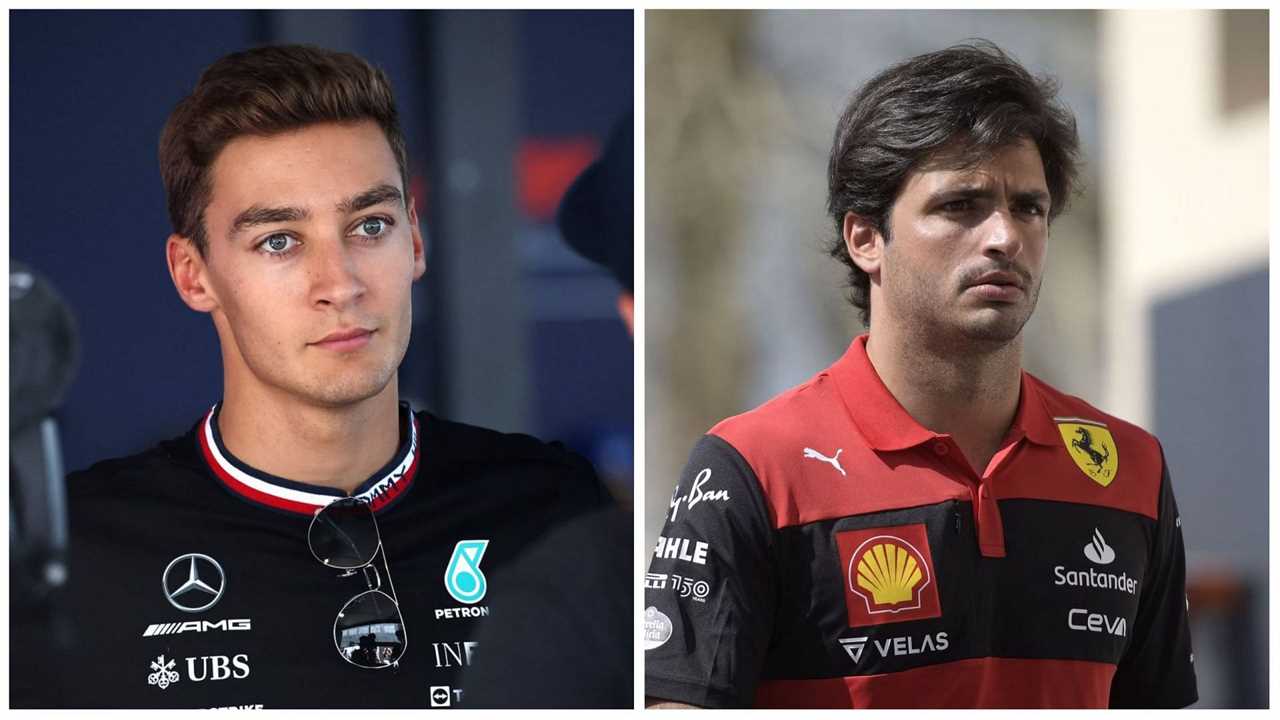 George Russell admitted to pushing too hard when he made a few mistakes this past season. His clash with Carlos Sainz in the first corner of the first lap of the United States Grand Prix and qualifying session in Mexico made for two examples.
He believes that he was learning ways with his new team and pushed too hard to achieve perfection. This led to him being the reason for Sainz's pole position turning into a first-lap retirement. When asked if he 'pushed too hard' in these situations, he said (via PlanetF1):
"Yeah. I think ultimately it comes down to experience. I know myself that in this sport you get to a certain level of how hard you try. In this sport, you've got to let things flow. You want to drive the car in anger but sometimes that isn't the fastest way. As I said, it comes back to experience."
At the US GP in Texas, Russell locked up in Turn 1 and tagged Sainz, seeing the latter retire due to a leak. The Briton was awarded a 5-second penalty for his actions.
Carlos Sainz: "I can't wait to get a podium or even a win in the 2022 US GP"
George Russell:
Carlos Sainz: "I can't wait to get a podium or even a win in the 2022 US GP" George Russell: https://t.co/xnWsWDNj5i
George Russell felt like a 'rookie' with Mercedes in 2022
George Russell stepped up from Williams to Mercedes in 2022, replacing Valtteri Bottas. His performance at the start of the season was unimaginable as driving the W13 was something that was difficult for his teammate Lewis Hamilton. Nonetheless, the young Briton finished in the top five in the first nine races.
However, he did admit to feeling like a beginner with the team. According to him, because of the sheer way in which the team functions, there was a lot for him to learn. Hey said:
"In some regards, I almost feel like a bit of a rookie because the level at which this team works – we're talking about things that I've never even spoken about before in Formula 1."
In his second season with Mercedes, George Russell is expected to have an even better opportunity. What he achieved with the W13 was immense in contrast to his teammate's performance. He gave the team their only victory of the season in Brazil.
Now, since the team has been working extremely hard with their W14, there is a good chance that he will perform even better next season.
Quick links
More from Sportskeeda
Edited by Nicolaas Ackermann

Did you miss our previous article...
https://formulaone.news/mercedes/the-unwanted-record-charles-leclerc-will-be-keen-to-avoid-in-f1-2023