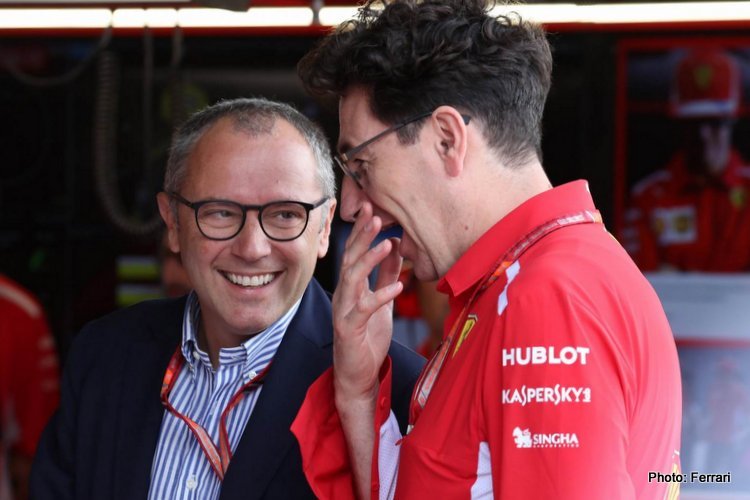 In the wake of Mattia Binotto resigning as Ferrari team principal, one of his predecessors, Stefano Domenicali sympathizes with his plight but also emphasized the importance of the Italian team winning in Formula 1
Alarmingly, F1's greatest team is now hunting their fifth team boss since Domenicali was Ferrari team principal from 2008 to 2014; with Marco Mattiacci succeeding him briefly in 2014, followed by Maurizio Arrivabene who ruled from 2015 until the end of 2018.
At that time, former Ferrari president Sergio Marchionne, although a formidable businessman, was foolishly naive about F1 and duly 'grenaded' the team before he passed away unexpectedly in mid-2018. By then he had marginalized Arrivabene and thought it wise for their engine guru Mattia Binotto to run the show alone.
Marchionne's twisted vision was implemented after his passing, with Binotto made team principal for the start of 2019 while Marlboro Man, Arrivabene, rode off to Juventus where he remains putting out fires at the club, part of the Ferrari corporate family, which is also in turmoil as this is written.
Now at Ferrari, four years since Arrivabene's arrivederci with Binotto installed as the boss, poor results (only eight wins in the four years of his tenure) are proof that Marchionne's plan was a flop and – as we reported many times – Mattia the engineer turned TP needed a helping hand, a buffer-man, a fixer, someone to take the brunt of the BS that swamps the team, whether winning or losing, so he could do what he does best: build fast engines for fast cars.
F1 chief Domenicali, who resigned as Ferrari team boss in April 2014, knows well the workings of the team he once presided over and relates to Binotto's plight: "I don't want to get into the dynamic of the team, for sure I want to wish him the best for his future. When you are second with Ferrari, it is something that is not enough. "
The invisible Ferrari chairman Elkann emerged with 'guns' blazing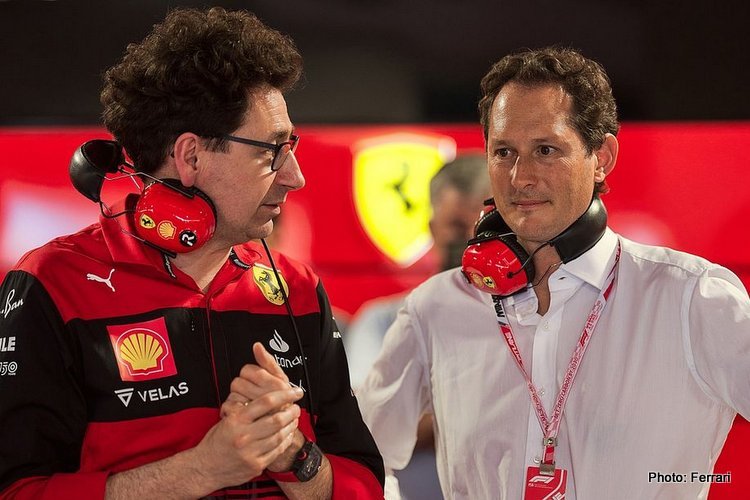 This week the almost invisible Ferrari executive chairman, John Elkann, emerged with his guns ablaze, announcing the changes, harping on about second place not being good enough as if it is okay for Red Bull, Mercedes, McLaren and every other team on the F1 grid!
Furthermore, there seems to be no succession plan; while Fred Vasseur is being touted as a successor, some believe this won't happen as the Sauber (Alfa Romeo) boss and his Mercedes counterpart Toto Wolff are big pals as Joe Saward writes in his latest blog post: "As I wander the paddocks of the world, I have found that if one is looking for Vasseur the best place to find him is usually at Mercedes where – no doubt – the multiple World Championship-winning Toto Wolff is getting Fred's advice about how to best run a racing team.
"I cannot remember the exact details, but one of them was a witness at the other one's wedding, and so having the Ferrari team principal as the best buddy of the Mercedes F1 boss seems a wholly unlikely situation," concludes Joe, in his Green Notebook from Casablanca.
Whatever the case, as for now there is no name on the office door of the Ferrari team principal
Speaking to Sky Sports, Domenicali recalled: "I was in the same situation or position many years ago and I want to wish him to stay focused and believe in himself. And of course, on the other hand, I hope that Ferrari find the right solution to stay on track because they did a big recovery from where they were two years ago."
Jean Todt, Ferrari's longest-serving team boss, orchestrated the team's greatest era during his decade-and-a-half reign, which flourished during the remarkable five-year spell at the turn of this century; notably under the Frenchman's watch not only did the Scuderia win seven F1 constructors' championships but also six F1 drivers' titles, including the final one claimed by Kimi Raikkonen in 2007.
The Scuderia has not won a Formula 1 drivers' title since 2007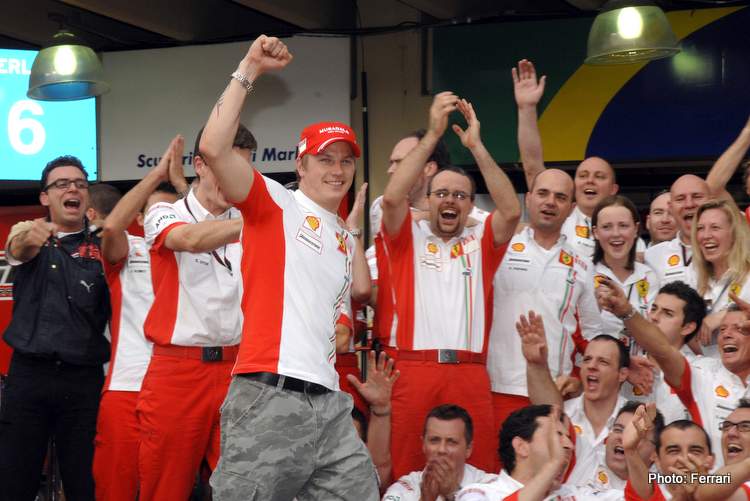 Domenicali went on to state the obvious: "We need Ferrari to be competitive and we need to have a good team, strong team, strong drivers to fight against the others so that is really the wish I am hoping for."

It nearly happened this past season when Ferrari was a force with Charles Leclerc leading the charge thanks to a great start to the season, and Carlos Sainz getting better with every race. Early on Tifosi could dare to dream, but Max Verstappen and Red Bull were relentless after recovering from an early season wobble.

Thereafter Ferrari took a pummeling on all fronts – qualifying, race, pace, strategy, pitstops, drivers, leadership – as Red Bull used the template (borrowed from the Reds and the Schumi days) to wrap things up long before the mammoth 22 race season was over, with Verstappen spearheading the charge, much like Schumacher did two decades ago.

Furthermore, Mercedes – winners of the 15 titles in eight years – who got off to an appalling start in 2022, regrouped and became the second force as the season petered out with 'dead' rounds after the title races were wrapped up (mathematically) by the Japanese Grand Prix. But the F1 title battles were over way before then, a five-race winning streak by Max meant that by mid-September it was all but over.

For 2023, no doubt the smart money is on Mercedes challenging Red Bull. But what of Ferrari? Although the car for 2023 is probably almost ready and if it is a successful evolution of the handy F1-75 may offer hope but will the upheaval and impact of Binotto's departure further destabilize the team?

Time will tell what next year holds, however, Domenicali is bullish: "It is not a dream, it is more than a dream, I think it will happen. I am sure there will be more teams to fight for the first position and also to fight for other positions.

"The aim and the hope is to have the last race with the right fight, the right sporting fight and all the provisos are there. I am pretty sure everyone is waiting for the first race in Bahrain," added the F1 Chief.


Did you miss our previous article...
https://formulaone.news/mercedes/lewis-hamilton-wants-to-create-an-annual-tradition-in-f1