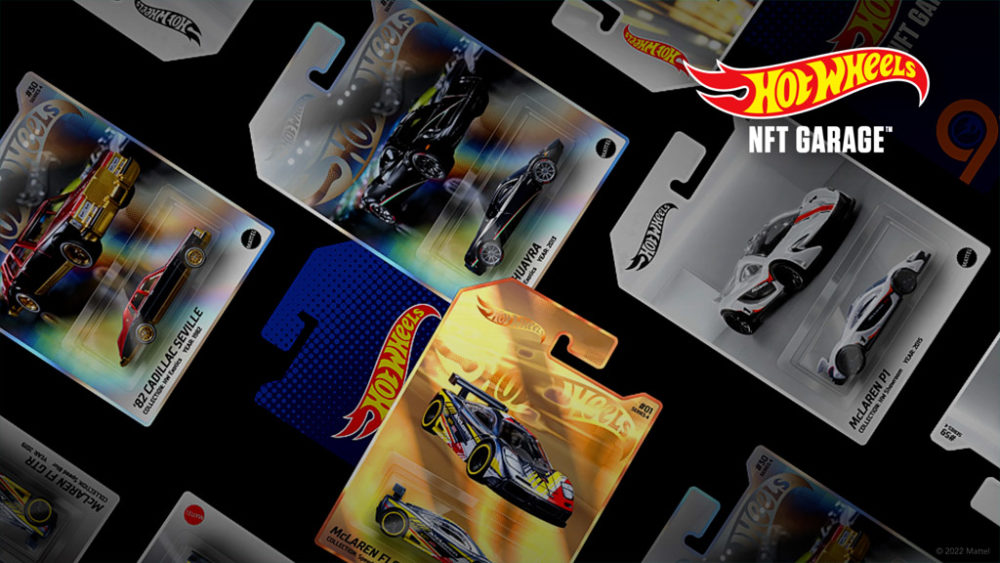 Some of the Hot Wheels NFT Garage designs | Source: Mattel
Mattel first jumped on the non-fungible token (NFT) trend more than a year ago with the launch of Hot Wheels NFT Garage, a series of digital collectibles that recreate some of the brand's most popular die-cast collectible cars.
Now, Mattel is taking things a step further in the digital space by launching its own digital collectibles marketplace within its direct-to-consumer platform, Mattel Creations. The Mattel Creations Digital Collectibles Marketplace is built on the Flow blockchain, designed to be both eco-friendly and appealing to mainstream audiences.
Collectors who shop in this marketplace will not need to own cryptocurrency. The first launch on this platform will be the fourth series of Hot Wheels NFT Garage collectibles, which are set to drop on Dec. 15. This series will feature digital versions of 60 cars, including both Hot Wheels originals and models from McLaren, Chevrolet, Honda, Aston Martin, Oldsmobile, Pagani, and Cadillac.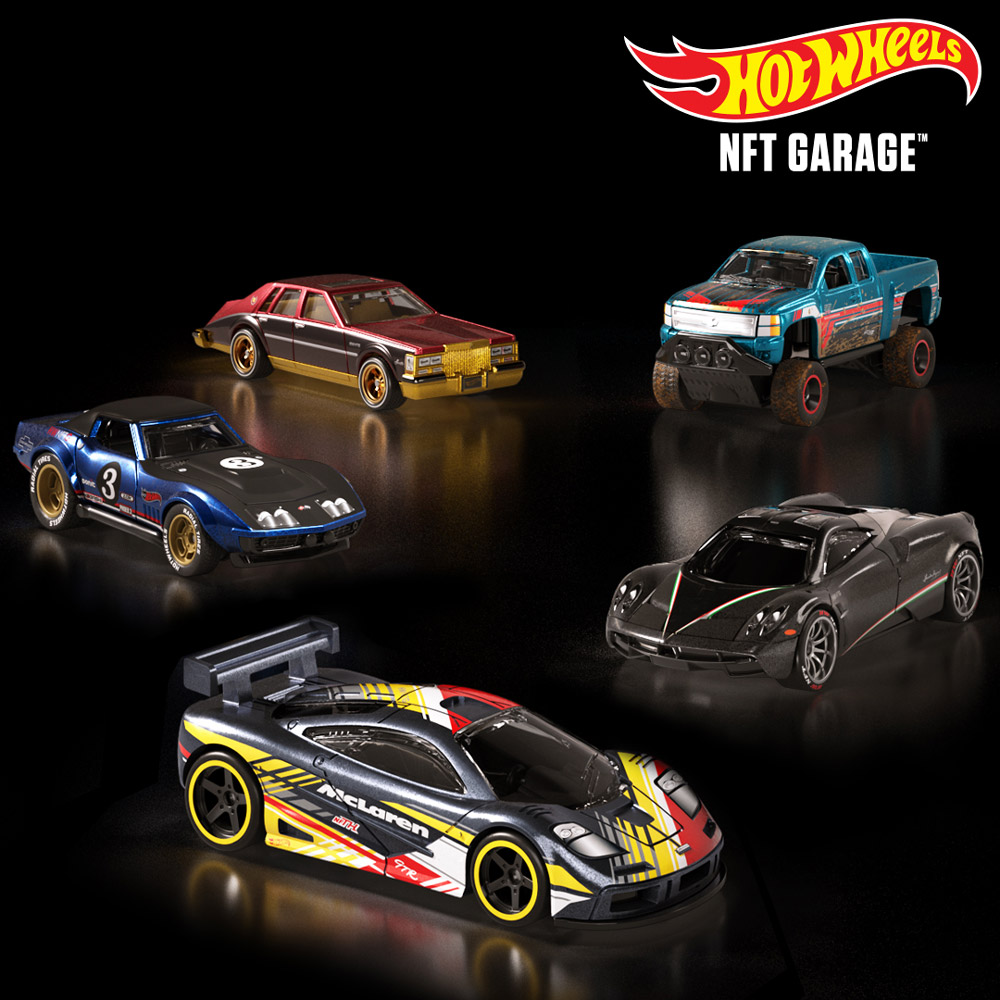 Collectors who get one of these rare designs in their packs can redeem it for a physical die-cast car. | Source: Mattel

Fans will be able to purchase packs of these digital collectibles for $25 each. The packs each include seven Hot Wheels NFTs: four basics, two epics, and one rare car. Fans who discover a Premium or Treasure Hunt digital collectible in their pack can redeem that NFT for a physical, incredibly rare die-cast replica. These designs include a Pagani Huayra, an '82 Cadillac Seville, a '69 COPO Corvette, a Chevy Silverado Off Road, and a McLaren F1 GTR.

Early next year, The Mattel Creations Digital Collectibles Marketplace will start offering a peer-to-peer trading platform where collectors can trade their digital collectibles with each other. Those who already own Hot Wheels Garage NFTs on the WAX ​​blockchain will also be able to transfer their tokens to Flow in a one-for-one exchange.

For more information about the new marketplace and the Hot Wheels NFT garage in general, collectors can visit the Mattel Creations site.


Did you miss our previous article...
https://formulaone.news/mclaren/2022-sb-nation-holiday-gift-guide