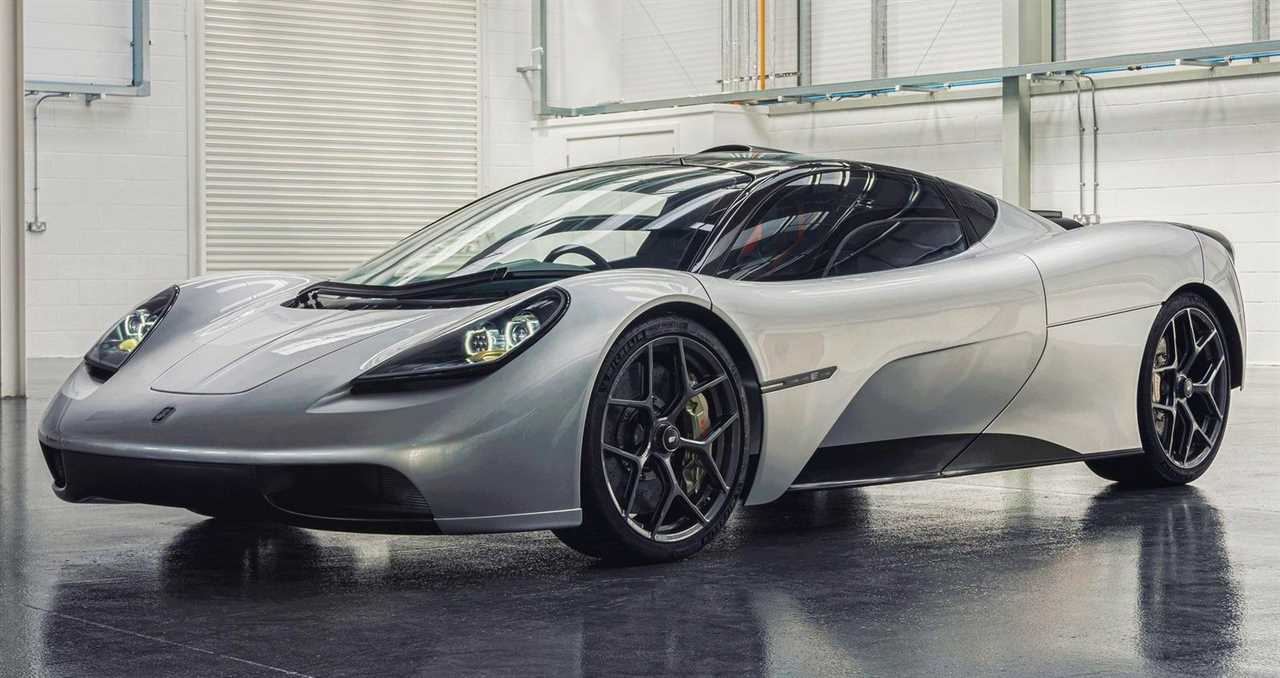 Great Britain has produced many great cars over the years, and perhaps even more exceptionally poor ones. But internationally, the island nation is best known for manufacturing some of the best luxury and sports cars in the world. From Bentley and Rolls-Royce to Land Rover and Jaguar, these well-known British brands have made some stunning cars. The Range Rover, E-Type, and Continental GT are among the best models in their respective segments, ever.
However, some excellent British supercars have slid under the radar. The cars on this list are some of the rarest examples, and we would love to own or at least drive them.
11

Aston Martin Vulcan
Via: Aston Martin Media
The Aston Martin Vulcan was produced between 2015 and 2016. It was a seriously low volume car, with just 24 units produced. Each example commanded a high price tag, with the exclusive car retailing for $2.3 million.
10
Powering the car was a 7.0 liter naturally aspirated V12. The car generated a massive 820 hp, enabling a sub 3.0 second 0-60 mph time.
Related: The 2023 Aston Martin Valhalla Will Be Will Be A Turbocharged F1 Inspired Monster
9

Gorgon Murray T.50
Via: Gordon Murray Automotive
The Gordon Murray Automotive Type 50 or GMA T.50, is produced by the small Gordon Murray Automotive company. Based in Surrey, England, the company was founded by Ian Gordon Murray, a Formula One designer and the man behind the McLaren F1 supercar. The car is powered by a 3.9 liter, naturally aspirated, Cosworth V12.
Via: Gordon Murray Automotive
The engine produces 654 hp, and the car has a top speed of 217 mph. 0-60 mph takes 2.8 seconds. Like the current generation of Formula One cars, the T.50 utilizes the ground effect to provide downforce. Crucial to its generation is an inbuilt aerodynamic fan.
8th

Jaguar XJ220
Via: Favcars
Jaguar produced just 282 examples of the XJ220 in its production run between 1992 and 1994. The Jaguar XJ220's name is derived from the car's top speed of 220 mph.
Via: Favcars
The prototype car was powered by a 6.2 liter V12 and was fitted with a four-wheel-drive system. The car was FIA racing compliant. When it became obvious that there was consumer demand, Jaguar instead opted for a 3.5-liter, 550-hp, turbocharged V6 mated to a manual transmission. 0-60mph took around 3.6 seconds.
Related: Supercar Icons: Jaguar XJ220 Vs. McLaren F1
7

McLaren Senna
Via: McLaren
Released in 2018, the McLaren Senna was limited to just 500 units. Powered by a twin-turbocharged 4.0-liter V8, the Senna's engine produced 800 hp and 590 lb-ft of torque. The engine was the most powerful engine McLaren has ever fitted to a road car.
via McLaren Automotive
Like a modern F1 car, active aerodynamics provide high levels of downforce. 0-62 mph took 2.8 seconds, and the car had a 208-mph top speed.
6

Aston Martin DB4 GT Zagato
Via: NetCarShow
The gorgeous Aston Martin DB4 GT Zagato was unveiled at the London Motor Show in 1960. The car's good looks come from the Italian coachbuilding company Zagato, who designed the car.
Via: NetCarShow
Just 19 examples were produced, making the DB4 GT Zagato ultra rare. Under the hood was a 3.7-liter straight-six producing 314 hp, and 0-60 mph took 6.1 seconds. The car had a top speed of just over 150 mph.
5

Lotus Evija
Via: NetCarShow
The Lotus Evija is claimed to be the first all-electric British hypercar. Produced by Norfolk-based Lotus, a brand synonymous with motorsport heritage, the Evija is off to a good start. The car will have approximately 215 miles of electric-only range on the combined WLTP cycle. The car's top speed will be more than 200 mph and 0-60 mph will be achieved in under 3 seconds.
Via: NetCarShow
Only 130 examples will be produced, and they will not come cheap, retailing for over $2 million each. Interestingly, the Evija will be the first production road car to feature laser lights for both main and dipped beams.
Related: The Lotus Emira GT4 Is The Perfect 400-HP Track Weapon
4

Ascari Ecosse
Via: Motor1.com
Ascari produced the Ecosse from 1997 to 2003. During this time, just 19 examples were built. The car was powered by a "Hartge" tuned, 4.4 liter BMW V8. The engine produced 300 hp and was mid-mounted.
Via: Motor1.com
The car's top speed was 200 mph, with 0-60 mph taking 4 seconds. The car is styled very similarly to early Noble cars, as their founder Lee Noble designed the Ecosse.
3

Noble M10
Via: Lee Noble Automotive
The first car designed and built by Noble, the M10 was very exclusive, with just 6 examples built. The car was powered by a 2.5-liter V6 producing 168 hp,
Via: Lee Noble Automotive
Available only in convertible body form, the car was mid-engined and rear-wheel drive. Power was transferred through a 5-speed manual gearbox, enabling a 0-60 mph time of 5.9 seconds. The M10's top speed was 135 mph.
2

Spectre R42
Via: CarsBase.com
The Specter R42 was produced by Specter Supersports Ltd between 1995 and 1998. The car was Ray Christopher's visualization of a modern version of the Ford GT40. Christopher was linked to a company producing replicas of the GT40 and decided to try building his own vision, in the form of the R42.
Via: CarsBase.com
The car was fitted out with a 4.6-liter Ford V8, producing 350 hp. 0-60 mph took 4.5 seconds, and the car had a 175-mph top speed.
1

Ultimate EVO
Via: Ultima Sports
The Ultima EVO is seriously powerful, powered by a 6.8-liter supercharged V8, the highest output version produces 1034 hp. Although, 15 different power outputs are offered. The fastest version can go from 0-60 mph in 2.3 seconds, the top speed is a crazy 240 mph.
Via: Ultima Sports
The car is very light, weighing around 950 kg. The low weight has been achieved through extensive use of carbon fiber and fiberglass in the chassis construction. Providing downforce is a vast rear spoiler and front splitter.
Here's What Everyone Forgot About Noble Automotive
readnext
About The Author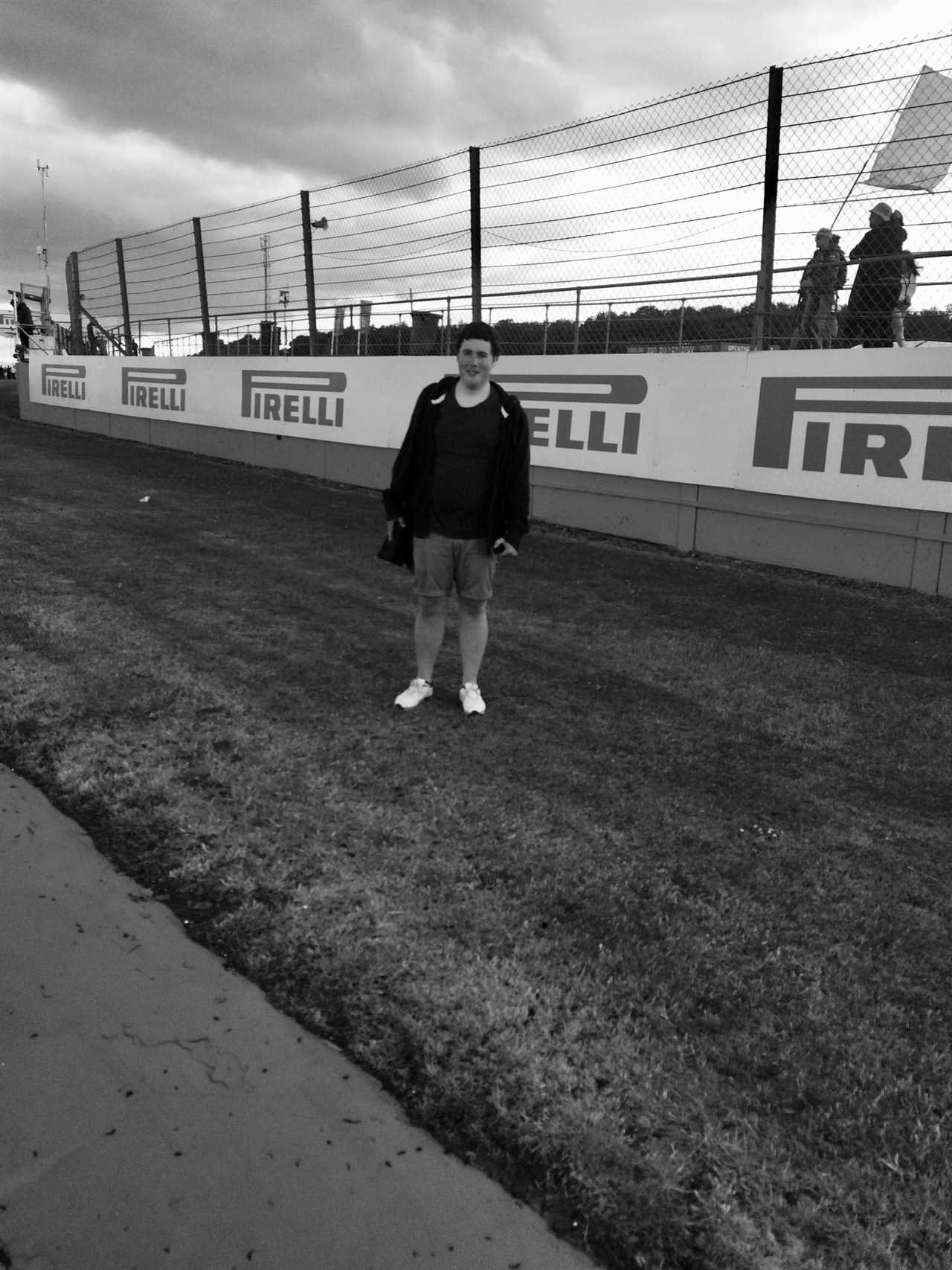 Benjamin Phipps
(67 Articles Published)

Benjamin has always had an interest in all things automotive. He is a keen follower of Formula One, and is particularly enjoying watching the rise of George Russell and Lando Norris. He is most knowledgeable about modern cars, but is learning more and more about classics. Currently based just North of London.
More From Benjamin Phipps