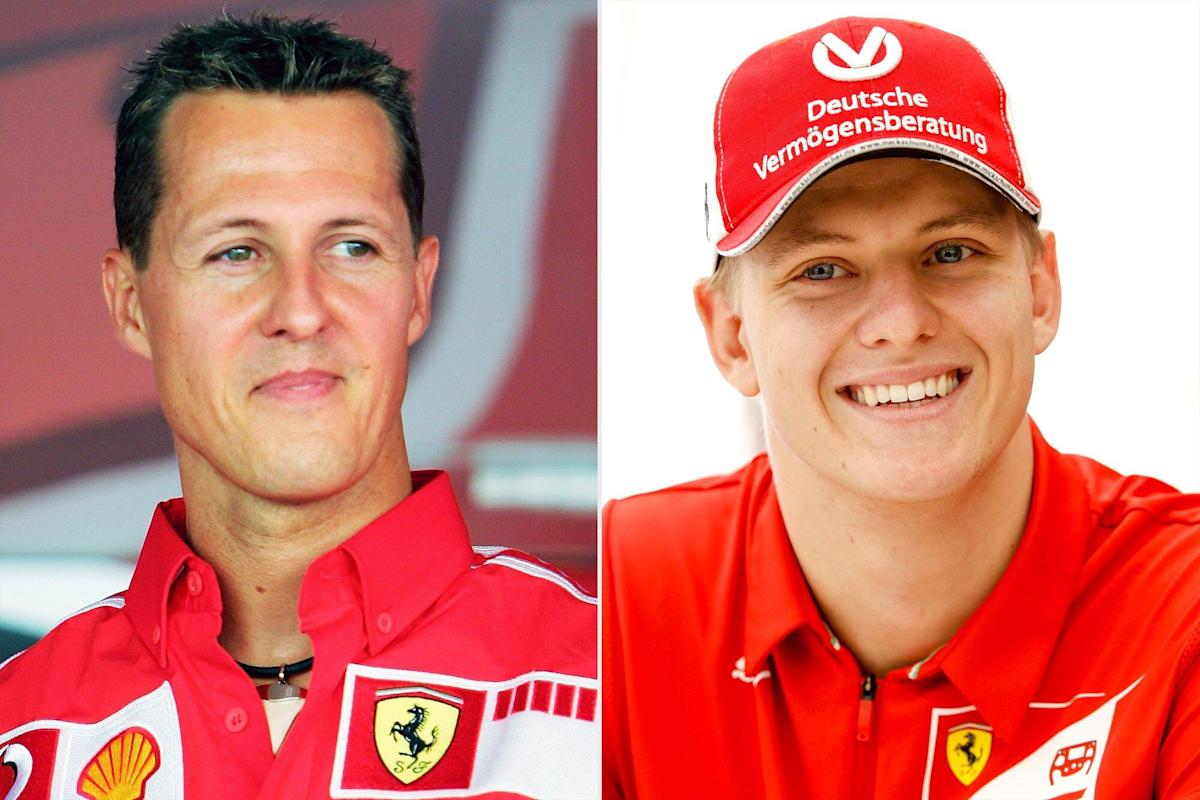 Mick Schumacher and Michael Schumacher
Lars Baron / Bongarts / Getty; Pixathlon / Shutterstock
After his father suffered a serious brain injury in a skiing accident years ago, Michael Schumacher's son said he wished he could talk about their mutual love for racing.
Mick Schumacher followed in the footsteps of his Formula 1 star father and pursued a career in sports. Mick, 22, is currently in his rookie Formula 1 season with Haas.
While Schumacher's family has remained private about Michael's condition since his accident in 2013, his son revealed more about his current relationship with his 52-year-old father in the new Netflix documentary Schumacher.
"I just have a lot of respect for Dad. I've always had," says Mick in the documentary, which premiered on Netflix on Wednesday. "He just has that presence. When he walks into a room, everyone becomes silent. That's how I remember it."
RELATED: Michael Schumacher's Wife Says F1 Racer Is "Different" After The 2013 Accident, "But He Is Here"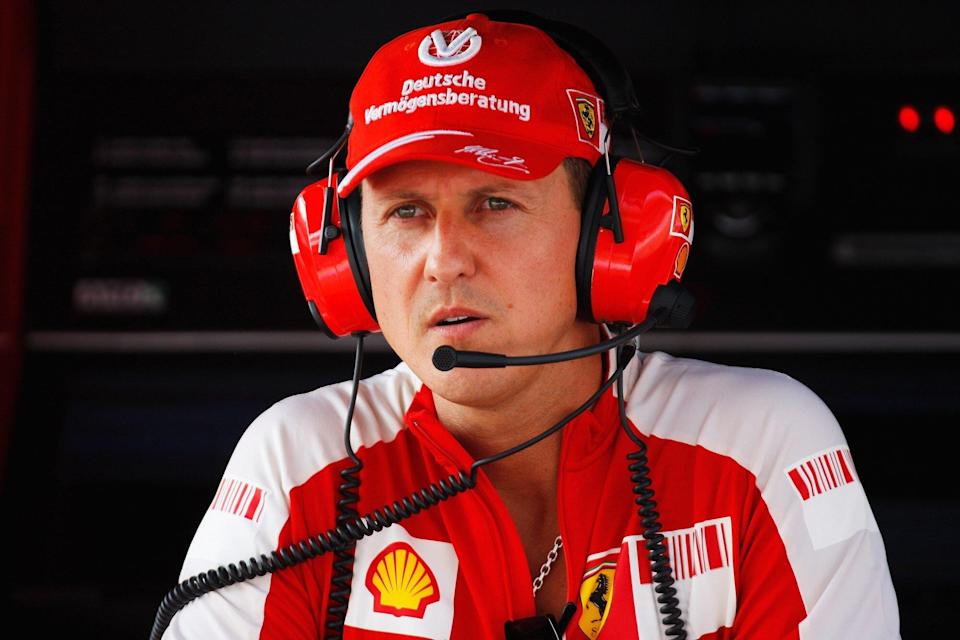 Michael-Schumacher-2

Mark Thompson / Getty Michael Schumacher

"Every time I look at him, I say to myself, 'Yes, that's how I want to be.' So much power, such a peace of mind, "says Mick and adds:" I think Papa and I would understand each other differently now. Simply because we speak a similar language, the language of motorsport. And that we still have so much to tell . "

Mick, who calls his father "my hero", continues: "And there is mostly my head. I think it would be cool. That would be it. I would give up everything for that."

TIED TOGETHER: Michael Schumacher's family makes a rare statement before his 50th birthday

Michael has not been seen in public since 2013 when he suffered a traumatic head injury while skiing in the French Alps that took him to hospital in critical condition, where he was in a coma for over a year.

Michael now lives in Geneva, Switzerland with his wife Corrina, whom he married in 1995.

The story goes on

"We try to carry on as a family as Michael liked and still does. And we carry on with our lives," says Corrina in Schumacher. "'Private is private' as he always said. It is very important to me that he can continue to enjoy his private life as much as possible. Michael has always protected us and now we protect Michael."

RELATED: Lewis Hamilton holds Michael Schumacher's record for most Formula 1 wins

Michael is considered to be one of the best F1 drivers of all time. According to F1, he achieved 91 victories and seven championships over the course of his career.

Mick, who previously won eight races in 2018, was later named Formula 3 European Champion, leading to his F2 debut.

When it became known that he would join Formula 1 last year, Mick said: "The prospect of being in Formula 1 next year makes me incredibly happy and I am simply speechless. I would like to thank the Haas F1 Team." , Scuderia Ferrari and the Ferrari Driver Academy for their trust. I also want to acknowledge and express my love for my parents – I know that I owe everything to them. "

The driver added: "I always believed that I would achieve my dream of Formula 1. A big thank you also goes to all of the great motorsport fans out there who have supported me throughout my career. I will give everything because "I always do and I look forward to going on this journey with Haas F1 and them."

Mick continued to honor his father in his racing career; he chose starting number 47 to mean "for seven", a reference to Michael and his seven championships.

The post The son of F1 champion Michael Schumacher would "give up everything" to talk about racing with "Hero" Dad first appeared on monter-une-startup.