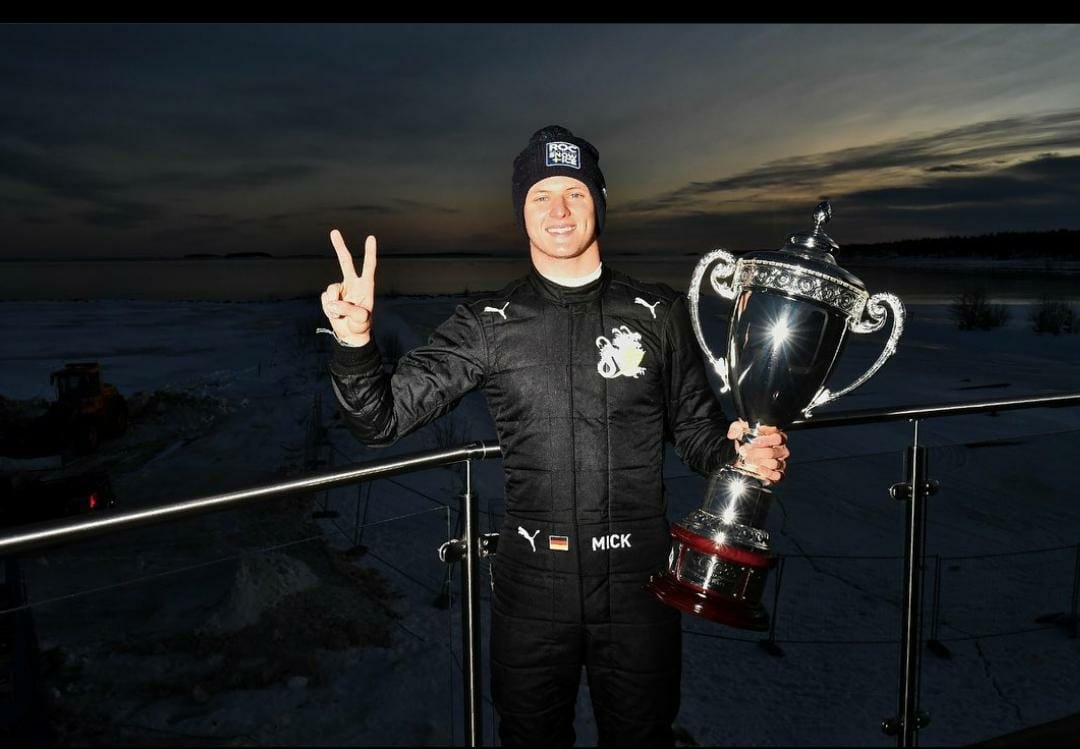 The 2023 Race of Champions competition in Sweden featured Mick Schumacher as a competitor. In this year's Race of Champions, Sebastian Vettel and Mick Schumacher represented Germany. The pair had to regretfully withdraw from the Nations Cup semi-final. Though Schumacher battled valiantly to reach the final, Mattias Ekstrom, a rallycross driver, defeated him in the championship round to win his fourth Champion of Champions title. While at one place the 'Naughty Boy' was celebrating his outstanding efforts, Twitter F1 fans, on the other hand, took the internet by storm.
ADVERTISEMENT
Article continues below this ad
The major feature of the tournament was Mick Schumacher and Sebastian Vettel going head-to-head in the Sunday event's semi-final round after Schumacher defeated Arrow McLaren IndyCar driver and hometown favorite Felix Rosenqvist to advance past the first preliminary round. The first heat featured a strong start from Schumacher and Vettel, but the four-time world champion made mistakes and veered off course.
ADVERTISEMENT
Article continues below this ad
He had to turn around and return to his original itinerary, which required him to waste a great deal of time finding the correct route, enabling Schumacher, driving the Super Lite vehicle, to win easily. Only three-tenths of a second separated Schumacher from the winner of the Polaris heat. The Super Lite vehicles, where Ekstrom held the advantage, had a larger differential. Although the Swedish rally driver deserves all the credit, despite having a burning gearbox, he still manages to drive brilliantly, win the race, and clinch the championship.
However, following the results, when both drivers were attempting to open champagne bottles while standing on the podiums, ROC Sweden posted a video with the following message, "We nearly got ourselves more bottle problems again, but @schumachermick saw Seb and Petter struggle and said: "Not today."
The Haas management was swiftly surrounded by fans as the video surfaced on the internet. The comments area was inundated by fans.
Twitter F1 fans burst into the comments section after Mick Schumacher's biggest motorsport accomplishment
The Race of Champions podium appearance by Mick Schumacher thrilled the crowd. Tweets praising the German and how happy his supporters were to see him come second, flooded the social media platform. Some of them even accused Haas's management of failing to help him prosper in his two-year stint at the American outfit.
The Schumacher determined right there!



— Lorraine (@Lorrain64573784) January 29, 2023
The Haas management has come under fire from Twitter F1 fans who say Mick didn't have a healthy environment to grow up and that's why he wasn't able to compete at the top level of motorsport.
do you realize what happens when you are in a good environment where you feel supported?
Mick Schumacher the man that you are, so proud of him




pic.twitter.com/EP7fOXVh4i
— M



(@stillnjhbaby) January 29, 2023

WATCH THIS STORY: Vettel & Mick's team got knocked out by Jimmie Johnson & Colton Herta

As of now, Schumacher has been sacked from the Haas squad so that the American outfit can use a driver with more experience. However, who knows what may have happened if the team had stuck with the German driver a little longer?

ADVERTISEMENT

Article continues below this ad

ADVERTISEMENT

Article continues below this ad

The 23-year-old would be overjoyed right now after achieving his first significant professional milestone alongside his idol, Sebastian Vettel.


Did you miss our previous article...
https://formulaone.news/haas/fia-officially-open-application-process-for-new-f1-teams