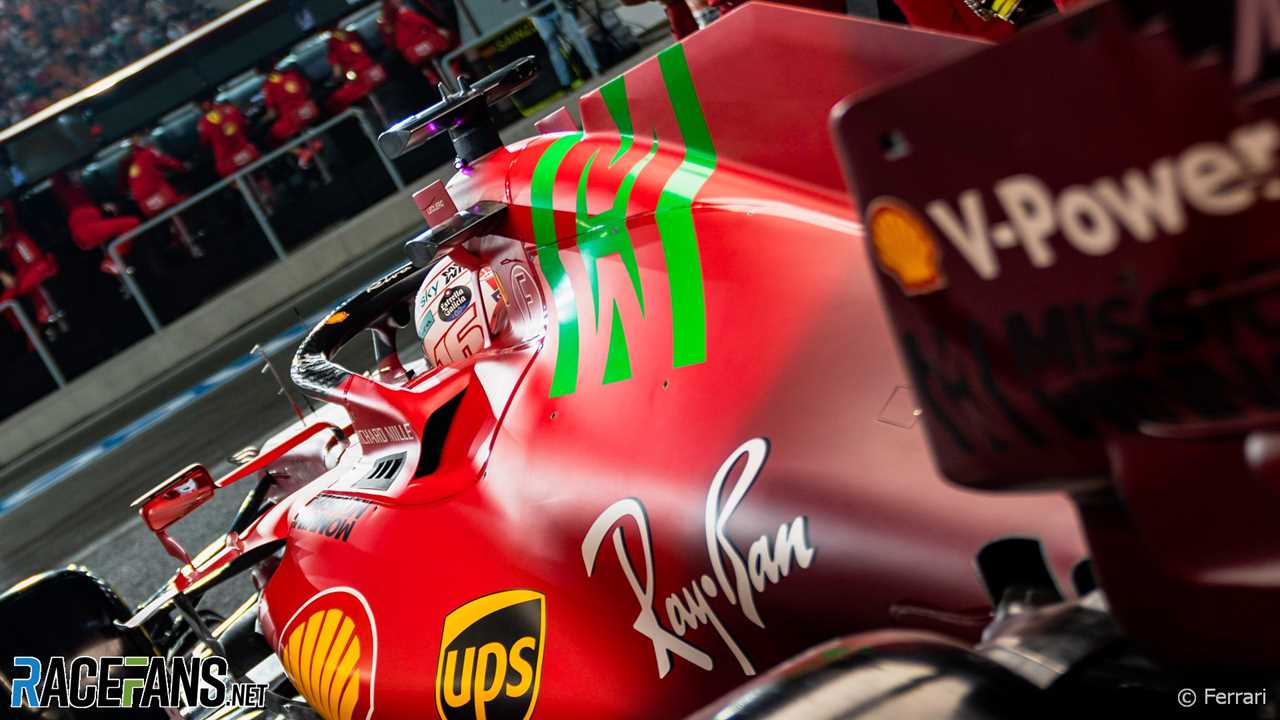 Following the Brazilian Grand Prix, RaceFans directly asked Mattia Binotto, CEO of Scuderia Ferrari, whether the team's historic trade and branding partnership with Philip Morris International (originally Marlboro, now Mission Winnow), which expires this year, would be renewed would, and if so, under what conditions.
"We're still discussing with PMI," he said. "It is very likely that the PMI will remain [but] maybe not as the title sponsor. So maybe, let's see.
"It may depend on what you mean by Mission Winnow, about the car or not. You mentioned stickers so we're discussing [activation] Right. It will be announced as soon as we are ready. "
Binotto's words were immediately (mis) interpreted by the media who did not attend the conference, who had "scratched" the quotations. Hence suggestions of losses of up to $ 125 million in annual income for the team – again headed "Ferrari loses historic Philip Morris sponsorship" – which is certainly not what Binotto said. Compare such headlines to, "It will be announced when we are ready."
Sources on the loop suggest the deal is valued at $ 100 million a year. Plus PMI has been using its Ferrari relationship since 2011 as a business-to-business platform for key retail customers in the hospitality and related sectors, more for direct marketing purposes. "Mission Winnow" is more of a company message than a product slogan; There are no reasons why such B2B benefits might not exist in the future.
PMI's Ferrari branding was modest at first … Sponsorship has grown to a level where the main benefit does not come from (relatively crude) sticker marketing, but from personal relationships that are nurtured over the course of partnerships. Meanwhile, title sponsorship in F1 has gradually reduced to the point where a third of the current field have linked their team name to a commercial entity – excluding property rights such as Red Bull and Haas.
The commercial title sponsorship was introduced in South Africa in 1968 by Team Gunston – a local cigarette brand – and immediately copied by Gold Leaf Team Lotus, named after a British tobacco label. While various brands and product segments have taken advantage of F1, tobacco products in particular have benefited from it.
As the sector increasingly drew the unwelcome gaze of the global legislative limelight, it made business sense to combine sponsor and team in the title to put the various brands in front of billions of eyeballs, but as tobacco bans waned, the proliferation of naming rights declined . Ditto spirits and similar products, many of which have been regulated.
Display | Become a RaceFans supporter and go ad-free
The relationship between Ferrari and PMI has evolved continuously over the past 30 years and was formalized as a title deal in 1997, although the ties between the two date back to the early 1980s, making them the oldest in the field. It has achieved cult status in both F1 and broader sports.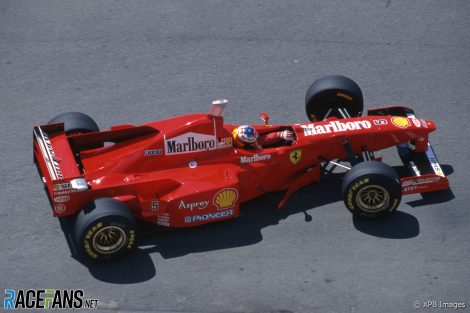 … but grown in the mid-nineties How could Ferrari even begin to replace such a title deal with the name of another brand? And what effects would an income reduction have, be it under a new contract with PMI or with another company?
Ferrari has long recognized that the partnership may not be renewable and has certainly made contingency plans to cater for such a case. Anything else from a publicly traded company would be a serious breach of fiduciary duty. In fact, Ferrari's cautionary statements regularly point out the commercial risks inherent in Formula 1.
However, the recent signing by Amazon subsidiary AWS suggests that the sponsorship wheels are on the move. Scuderia Ferrari AWS in 2022, anyone?
All the drama overlooks the fact that the budget cap means that any reduction in sponsorship income will have little or no direct impact on performance. Before the cap was introduced this year, the teams' annual budgets were nearly $ 500 million.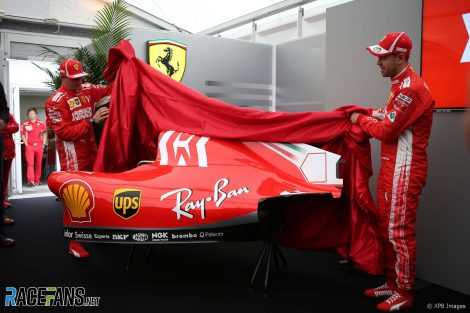 The "Mission Winnow" brand appeared three years ago under the financial regulations of 2021, which reduced budgets to 145 million more than compensate for the loss of income – which could definitely be replaced. Such cushioning of potential sponsorship losses was one of the reasons for the budget cap – and that was one of the reasons Ferrari agreed to it – and 2022 could prove the wisdom of such precautionary measures.
All of this suggests Ferrari will be dropping Mission Winnow as a title partner next year – and possibly even reverting to a more traditional scarlet instead of going under what became known as the Marlboro Red. Getting in as 'easy' Scuderia Ferrari is even an option, but to say that Ferrari's performance will suffer as a direct consequence is too far to assume.
Display | Become a RaceFans supporter and go ad-free
News focus
Search all News Focus articles
Share this RaceFans article with your network:
The post Ferrari has little to fear from the possible loss of its biggest F1 sponsor · RaceFans first appeared on monter-une-startup.