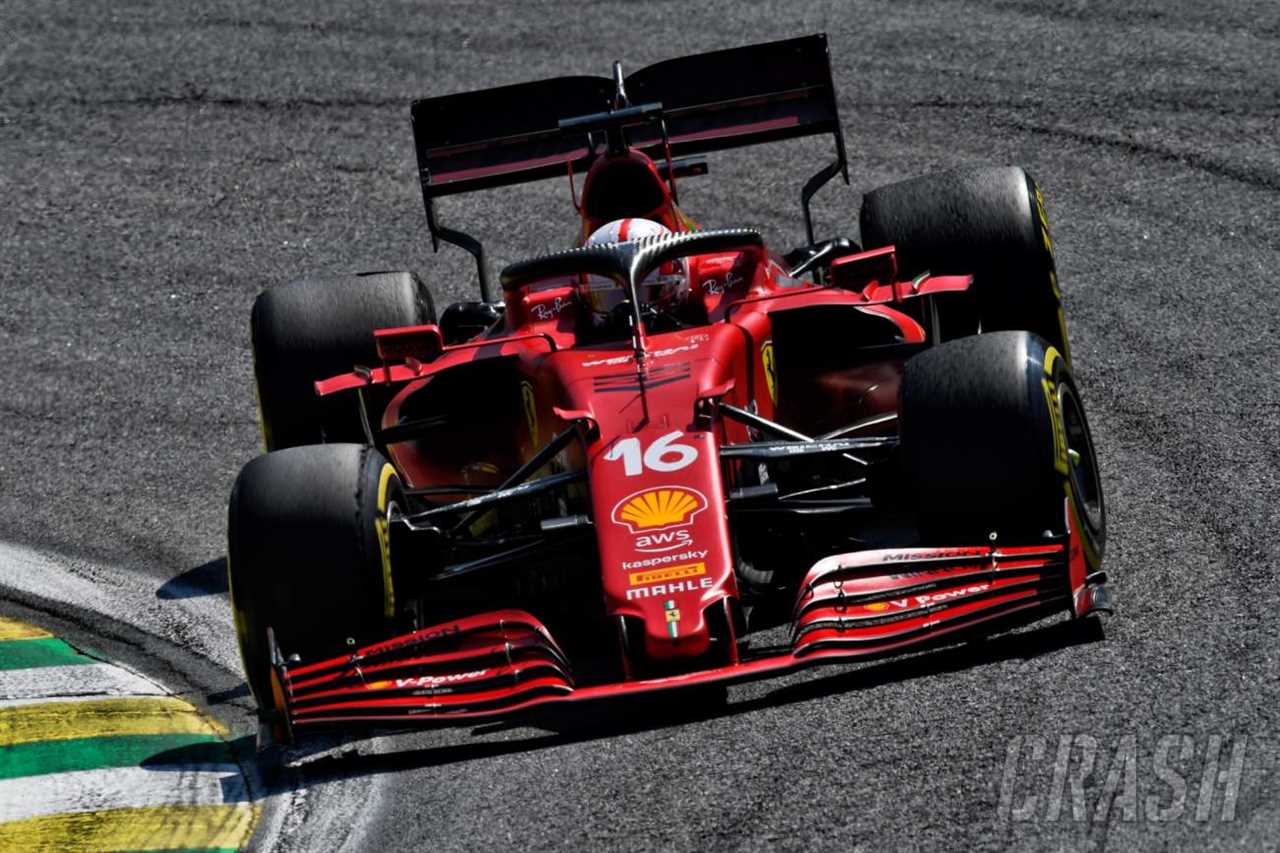 The championship contenders both ran off the track on lap 48 of the race last Sunday in Brazil when Hamilton tried to overtake Verstappen around the outside of Turn 4.

The Formula 1 stewards took note of the incident but decided that an investigation was not required. However, after new footage from the front camera of Verstappen's car emerged on Tuesday, Mercedes filed a review request.

Mercedes has campaigned for the clash to be re-examined at a hearing on Thursday afternoon before the Qatar Grand Prix this weekend to see if the new evidence meets the criteria for a review.

The controversial incident divided opinions in the F1 paddock, and while Leclerc didn't want to say too much on the matter itself, Leclerc admitted that he would change his approach if Verstappen's move were allowed.

Related articles

"You always have to adapt to every situation and every decision the stewards make," explained Leclerc.

"As soon as I knew that there would be no penalty for Max in Austria, I came to Silverstone and changed my driving style.

Related articles

"Well, I think it's a bit the same for every driver, we will always try to drive to the limit of what we are allowed to do. And I will do that if these things are allowed. "

When asked if he had a preference for the result, the Ferrari driver replied: "To be honest, I really don't mind. But whatever is allowed, then as a driver I just want it to be clear. That's the only thing that matters to me.

"If that is allowed, it will be very difficult to overtake around the outside. But yes, whatever the situation, the decision is, I'll just adapt my driving style to it. So I get along well with both of them. "

Leclerc fought with Verstappen in the battle for the lead at the 2019 Austrian Grand Prix. Verstappen's winning pass to Leclerc resulted in the pair making contact, but the Red Bull driver eventually retained his win after a long investigation.

"Austria was a slightly different situation again, and after that we could drive a little harder, which I think was good for F1, for the show," said Leclerc.

"That situation was different, so I'll leave it to the stewards to just see what they think."

The post Leclerc will adjust driving if Verstappen F1 move goes unpunished first appeared on monter-une-startup.