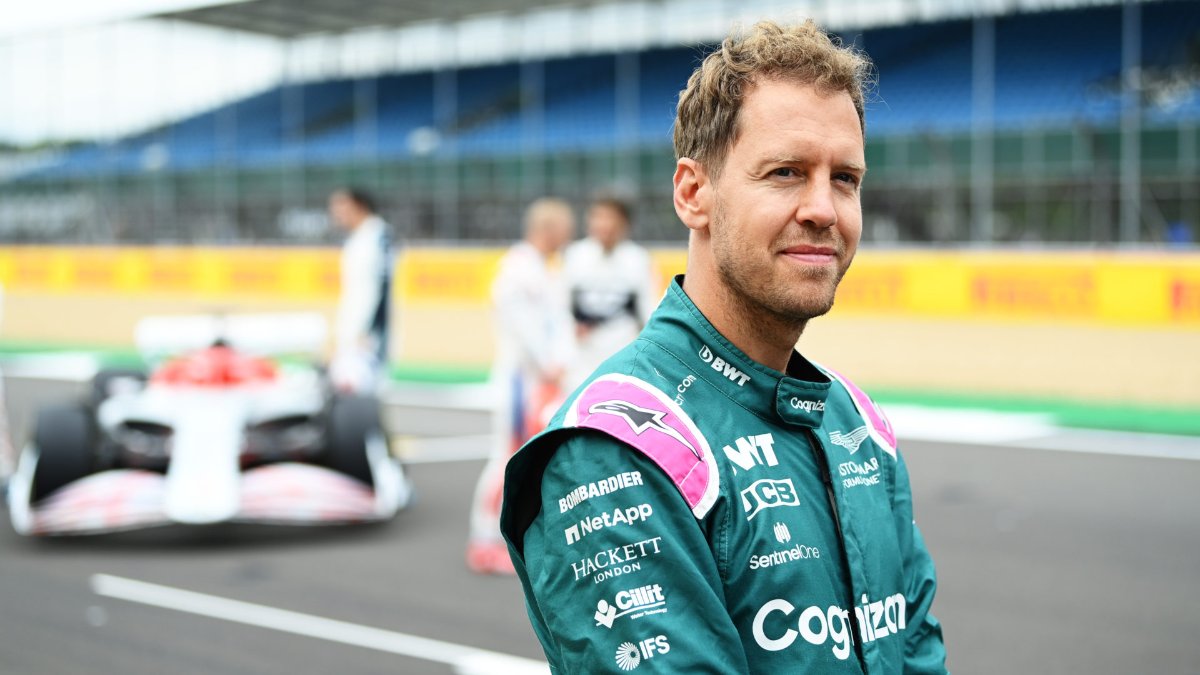 Over the course of the current F1 season, helmets have become a topic of conversation. All F1 drivers really appreciate their helmets, which they have shown in different helmet designs. In addition, they also debuted special one-off designs for certain races, a category that Sebastian Vettel can enter.
ADVERTISING
Article continues under this ad
Sebastian Vettel will likely debut his special helmet this weekend
During his F1 career, Vettel wore many different helmets. When he came to Aston Martin that year, the German wore a pink helmet with the colors of the German flag on the back.
ADVERTISING
Article continues under this ad
This morning he was seen getting out of his Aston Martin street car with a box on it. This could indicate that the four-time world champion will be putting on a special, one-off helmet for the Turkish Grand Prix this weekend. Given the helmet designs he's used at different stages of his career, this could mean some excitement for Vettel's fans.
There were some changes in the calendar for the 2021 F1 season. In April, the Turkish Grand Prix replaced the Canadian Grand Prix due to COVID-related difficulties in the North American country. However, the former saw itself removed from the calendar a few weeks later due to its status on the red list in the British travel restrictions.
Turkey later returned to the calendar with the cancellation of the Singapore Grand Prix, with the cancellation of the Australian Grand Prix reducing the number of races to 22.
DIVE DEEPER
ADVERTISING
Article continues under this ad
Can Vettel return to the points in Istanbul?
Although the four-time world champion found his confidence after the Monaco Grand Prix, he struggled to maintain the momentum after the summer break. In the last four races, Vettel scored just five points, all of which came from the rainy Belgian Grand Prix.

BUDAPEST, HUNGARY – JULY 29: Sebastian Vettel from Germany and the Aston Martin F1 Team walk the track during the previews ahead of the Hungarian F1 Grand Prix at Hungaroring on July 29, 2021 in Budapest, Hungary. (Photo by Lars Baron / Getty Images)

However, Vettel can find encouragement in his performance on this track last year. In a chaotic race, the German finished third on the grid after a strong run from P12. Time will tell if Aston Martin can find enough pace this weekend to make it into the top 10.

ADVERTISING

Article continues under this ad

WATCH HISTORY: When F1 drivers with Hamilton, Vettel & Ricciardo had a lot of fun on top equipment

The post Could Sebastian Vettel debut a special F1 helmet at the Turkish GP? first appeared on monter-une-startup.