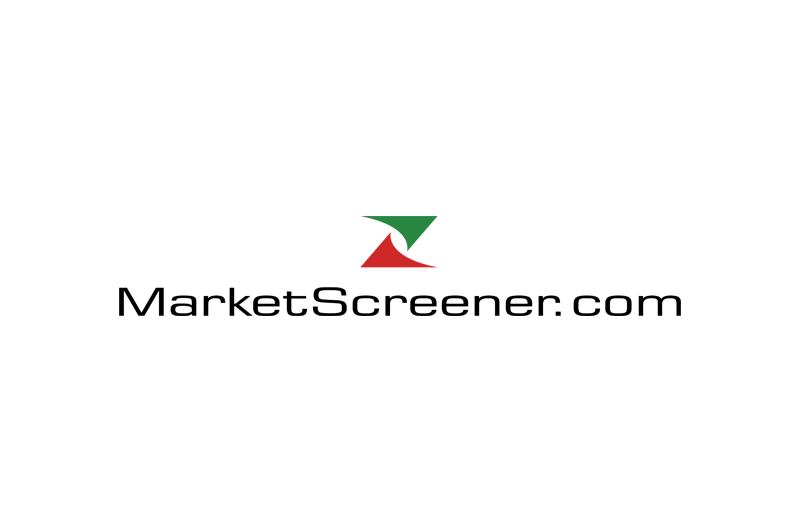 Thursday, 4th November 2021
| | |
| --- | --- |
| Q3 2021 Results | Thursday, 4th November 2021 |
Operator: Thank you for standing by and welcome to the Aston Martin Q3 2021 Results Conference Call. At this time, all participants are in listen-only mode. There will be a presentation, followed by a question and answer session, at which time, if you are connected on the phone line you may need to press star one on your telephone. I must advise you that your conference is being recorded today, Thursday, 4th November 2021. I would now like to hand over the conference to the CEO today, Tobias Moers. Please go ahead, sir.
Year-to-Date 2021
Tobias Moers
Chief Executive Officer, Aston Martin Lagonda
Hello everyone and welcome to Aston Martin's Q3 2021 results Q&A. I am Tobias Moers, CEO, and I am joined by Ken Gregor, CFO. We will give you a brief review of our performance and then will be happy to take questions. There are some short slides to accompany our comments which can be found on the results page of our website.
I am really pleased with our performance to date, delivering strong results in-line with our plan. Both wholesales and revenues nearly trebled year-on-year and Adjusted EBITDA improved by £190m to £72m with a 10% margin.
The shift to a demand-led,ultra-luxury operating model, that we achieved earlier this year, has been the main catalyst in supporting our continued strong pricing dynamics – and I am happy to confirm that we have order cover through 2021, extending into 2022.
The excitement around and demand for the brand is tremendous, with increased interest to be part of our journey from potential new dealers and fantastic demand for our limited-run Specials.
I am extremely happy to announce today that we have completed an unbelievable step in our Aston Martin Valkyrie journey, completing the first customer car this week. This journey has been long and challenging, but we are finally at the point that we are scaling up the assembly of this very complex vehicle which is comparable with an F1 car build, to deliver in Q4 and we also have AMR Pro deliveries commencing later in the quarter. The final member of the Valkyrie family, the Spider, was unveiled at Pebble Beach and is now two times oversubscribed – and we're now finalising unit allocations to customers.
Our excellent progress on 'Project Horizon,' driving efficiency and agility throughout our business, is delivering results, with further operational milestones achieved during the quarter as we completed the consolidation of our paint shops and restructuring of our St Athan operations. Similarly to our peers, we continue to navigate the challenging supply chain environment and are closely monitoring the evolving landscape daily, in order to mitigate disruption.
We have also today re-iterated our ambitions for our electrification journey, with the expectation that by 2030 over 90% of our portfolio will be electrified or battery electric. And in addition, we have committed to sharing a renewed ESG strategy in Q1 next year, integrated with and aligned to our business plan.
| | |
| --- | --- |
| Q3 2021 Results | Thursday, 4th November 2021 |
Our confidence in delivering our transformational growth strategy to create a world-class, sustainable ultra-luxury brand is underpinned by our excellent progress on execution to date, as demonstrated with the results we have reported today.
I will now pass you over to Ken to review our year-to-date numbers.
Year-to-Date 2021 Financial Results
Kenneth Gregor
Chief Financial Officer, Aston Martin Lagonda
Thank you, Tobias, and good morning everyone.
As Tobias said, we have seen a tremendous improvement in our business performance in 2021 and that is reflected throughout our financial results.
Wholesales almost trebled year-to-date, to 4,250 units and that included 56 Specials, mostly V12 Speedsters
Geographically, the Americas and APAC were the strongest markets, representing 34% and 28% respectively, with both showing high DBX penetration as expected.
We have continued to see strong pricing dynamics with core ASP averaging £150k/unit year-to-date driven by significantly reduced financial support per vehicle compared to the levels seen in 2020 supported by low levels of dealer stock, both in terms of units and age, and stronger residual values.
And as Tobias said, we have seen excellent progress on Project Horizon both in terms of cost and working capital improvements.
All of this contributed to an adjusted EBITDA of £72m with a margin of 10%, a £190m improvement year- on-year
Turning to cashflow, we saw a £5m inflow in Q3, bringing the year-to-date outflow to £39m, a substantial £475m improvement over the same period in the prior year and as a result, we closed the quarter with just under £500m of cash on the balance sheet.
Looking ahead into Q4. There is no change to our unit or ebitda guidance and we have good visibility for orders through the year-end and into 2022. As usual we have updated our financial interest guidance to reflect the revaluation of our US$ notes and fair value movements of the outstanding warrants and there is no change to the cash interest guidance.
We do now expect Capex/R&D to come in lower than originally planned – this is due to timing of spend rather than changes to product plans, which will re-phase into 2022. The same is true for D&A.
In summary, we are on track, and are starting to see some of the results from the actions we have taken to transform Aston Martin into a profitable, cash-generating company. Our focus remains on delivering against the medium-term plan, and our progress to date gives us confidence in achieving our medium- term targets.
Thank you and we will now be happy to take your questions.
| | |
| --- | --- |
| Q3 2021 Results | Thursday, 4th November 2021 |
Q&A
Operator: Thank you. As a reminder ladies and gentlemen, if you do have any questions on the phone line please press star one on your telephone, and it's the pound or the hash key to cancel. Once again, it's star one if you have any questions or comments at this time. We have a first question coming from the line of Charles Coldicott from Redburn. Please ask your question.
Charles Coldicott (Redburn): Yeah. Good morning everyone, it's Charlie from Redburn. Thank you for taking my questions. I've got two, please. My first question is on your level of confidence in the full-year guidance. Obviously, the Valkyrie is pivotal, so can you tell us how many complete vehicles you have ready for delivery, and maybe also can you comment on the pace that you can produce the Valkyries at; maybe, for instance, how many per week? Then on the core range you had this decrease in wholesales between Q3 and Q2 because of the work being done on the assembly lines, and obviously you now need a big step up in Q4. I know you don't disclose your retail sales anymore, but perhaps to reassure about the level of demand could you comment on the retail sales in Q3; was the quarter-on-quarter change in retail sales less than the decrease in wholesales, for instance? And maybe give us an idea of what would drive an increase in the core range going into Q4.
And then my second question on the CapEx rephasing. Have there been any projects that have been delayed or is there another explanation for the CapEx being rephased into 2022? Thank you.
Tobias Moers: I'll take your Valkyrie question. Valkyrie, we're chasing to have a double-digit number delivered this year, and accompanying that, we have a parallel assembly of the track- only Valkyrie as well, where we chase for a single-digit number to deliver to customers. The good side of that story is it's unbelievable that we achieved this momentum. The cars are in the assembly line. It's a specific assembly, it's one of the most complex cars I have ever seen in my life to assemble; it's like building Formula One cars on an assembly line. We're confident that we achieved that, and this is where we are at the moment. And, you know, just building the tub for the Valkyrie is a six-week lead time, so you cannot just increase the capacity because you have a limited capacity all over the place with manufacturers. So, the maximum that we can probably achieve next year is three cars a week. So, we're increasing our capacity and ramp-up, but it's not a normal ramp-up of a car production. So, most of the Valkyrie is, anyway, linked to 2022, and then after Valkyrie coupe we move Valkyrie Spider into that assembly line. That's not a big problem.
Kenneth Gregor: Thanks Tobias. Just taking your other couple of points on retails, retails in Q3 were a little bit ahead of wholesales, which was good to see, and that's also the case year- to-date. So, we're happy with the development of retails internally. Although we don't disclose the numbers externally, internally we pay very close attention to that.
CapEx, no, there's no change to the product plan overall. The rephasing is just a question of the timing of the spend and when we expect to make commitments on supplier engineering and supplier tooling, which is coming a little bit later than we originally forecasted and I'm fully expecting that to retime into 2022, but no change to the product plan.
Tobias Moers: No, there is no delay, there is no nothing; everything is on track.
| | |
| --- | --- |
| Q3 2021 Results | Thursday, 4th November 2021 |
Charles Coldicott: Great and thank you for that. And just to come back to the core range into Q4. The reason for the pick-up, is it just the seasonality of the business and, if so, why's that? And is it more to do with the mild hybrid?
Tobias Moers: No, we had a summer break this year as well, a planned two weeks. So, this is normal – before the company tried to cover this with creating more wholesales before the shutdown, we don't do this. It's just normal seasonality that we face at the moment.
Charles Coldicott: Great, thank you.
Operator: We have the next questions coming from the line of George Galliers from Goldman Sachs. Please ask your question.
George Galliers (Goldman Sachs): Thank you for taking my questions. I really wanted to talk about three different areas, if possible. The first one is just on the DBX derivatives. Is it correct that the first derivative, which is in production, is a mild hybrid, and is that car available globally or just in selected markets? And then can you confirm if there is any intention to have a plug-in hybrid variant in the future of the DBX?
The second question is how we should think about the DBX volumes for 4Q and next year. Do you expect fourth quarter DBX volumes to surpass 2Q or just to sequentially improve on the third quarter? And then now that you've restructured St Athan and you will have the new derivative, is it fair to assume healthy growth of DBX volumes for 2022 relative to 2021?
And then finally on pricing, it looks like you saw a mid-single-digit improvement in pricing in the quarter. Is this more a function of taking away variable marketing or actions to increase list prices? And when we think about pricing going forward, now you have a very strong balance between demand and supply do you see scope to implement a plan to increase pricing by a certain percentage each year and every year, as is prevalent in other areas of the luxury sector?
Tobias Moers: Yeah. The first DBX derivative is a mild hybrid. We are bang on timing with the launch. That's going to happen in China; we're going to unveil the car in Shanghai and then it's at the Guangzhou Auto show. The car is on the boat and on the way. Ramp-up worked well, everything done. That's everything in line with our plan. Then we're going to have the next derivative by end of the first quarter next year.
The first derivative, that mild hybrid, is a China purpose-only at the moment. I don't know if we're going to bring it to other markets, but for the other markets, as well as for China, we're going to have another derivative by end of the first quarter next year, and, yes, we see some momentum regarding the volume of DBX for next year. I don't want to talk about the detail, but, yeah, there is momentum for next year.
Yes, there is a plug-in hybrid DBX in our planning, but that's more or less linked now to the facelift of the DBX, which is not taking place next year. That's a bit further down the road.
Kenneth Gregor: And on the pricing side, in Q3 what you really saw was a continuation of the same trends as we saw in the first half on net revenue, with the lower incentive spend being biggest driver to seeing the average selling price in the region of £150,000 per unit across the core vehicle range. It does always ebb and flow by quarter because of product mix and market mix, and a little bit on exchange rates, so that's probably explaining the variation that you referred to. Going forward, yeah, we obviously keep an eye on our competitors'
This is an excerpt of the original content. To continue reading it, access the original document here.
Disclaimer
Aston Martin Lagonda Global Holdings plc published this content on 10 November 2021 and is solely responsible for the information contained therein. Distributed by Public, unedited and unaltered, on 10 November 2021 17:48:06 UTC.
Publicnow 2021
All news about ASTON MARTIN LAGONDA GLOBAL HOLDINGS PLC
Analyst Recommendations on ASTON MARTIN LAGONDA GLOBAL HOLDINGS PLC
Sales 2021

1 124 M




1 515 M




1 515 M

Net income 2021

-193 M




-260 M




-260 M

Net Debt 2021

881 M




1 188 M




1 188 M

P/E ratio 2021
-9,50x
Yield 2021
–

Capitalization

1 969 M




2 656 M




2 654 M

EV / Sales 2021
2,54x
EV / Sales 2022
2,29x
Nbr of Employees
2 342
Free-Float
46,4%
Chart ASTON MARTIN LAGONDA GLOBAL HOLDINGS PLC

Duration : Auto.2 months3 months6 months9 months1 year2 years5 years10 yearsMax.

Period : DayWeek
Technical analysis trends ASTON MARTIN LAGONDA GLOBAL HOLDINGS PLC
| | | | |
| --- | --- | --- | --- |
| | Short Term | Mid-Term | Long Term |
| Trends | Neutral | Bearish | Neutral |
Income Statement Evolution
Sell





Buy

Mean consensus
OUTPERFORM
Number of Analysts
12
Last Close Price
1 694,50 GBX
Average target price
2 058,00 GBX
Spread / Average Target

21,5%
The post Aston Martin Lagonda Q3 2021 Results – Transcript first appeared on monter-une-startup.