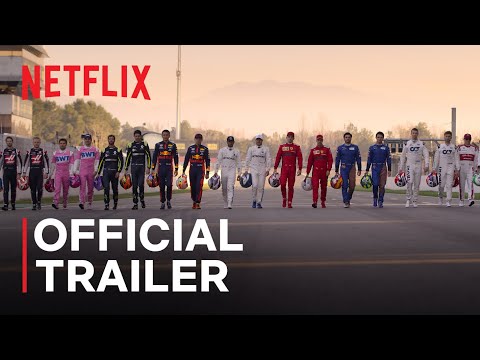 Formula 1 Drive to Survive is back for Season 3.
In the most dramatic season to date, fans will once again be taken behind the scenes, to witness first-hand how the drivers and teams battle it out for victory in a year like no other. March 19.

SUBSCRIBE: http://bit.ly/29qBUt7

About Netflix:
Netflix is the world's leading streaming entertainment service with 204 million paid memberships in over 190 countries enjoying TV series, documentaries and feature films across a wide variety of genres and languages. Members can watch as much as they want, anytime, anywhere, on any internet-connected screen. Members can play, pause and resume watching, all without commercials or commitments.

Formula 1: Drive to Survive (Season 3) | Official Trailer | Netflix
https://youtube.com/Netflix

During a shortened 2020 season, Lewis Hamilton, Daniel Ricciardo and other top drivers pursue checkered flags as COVID-19 turns the world upside down.