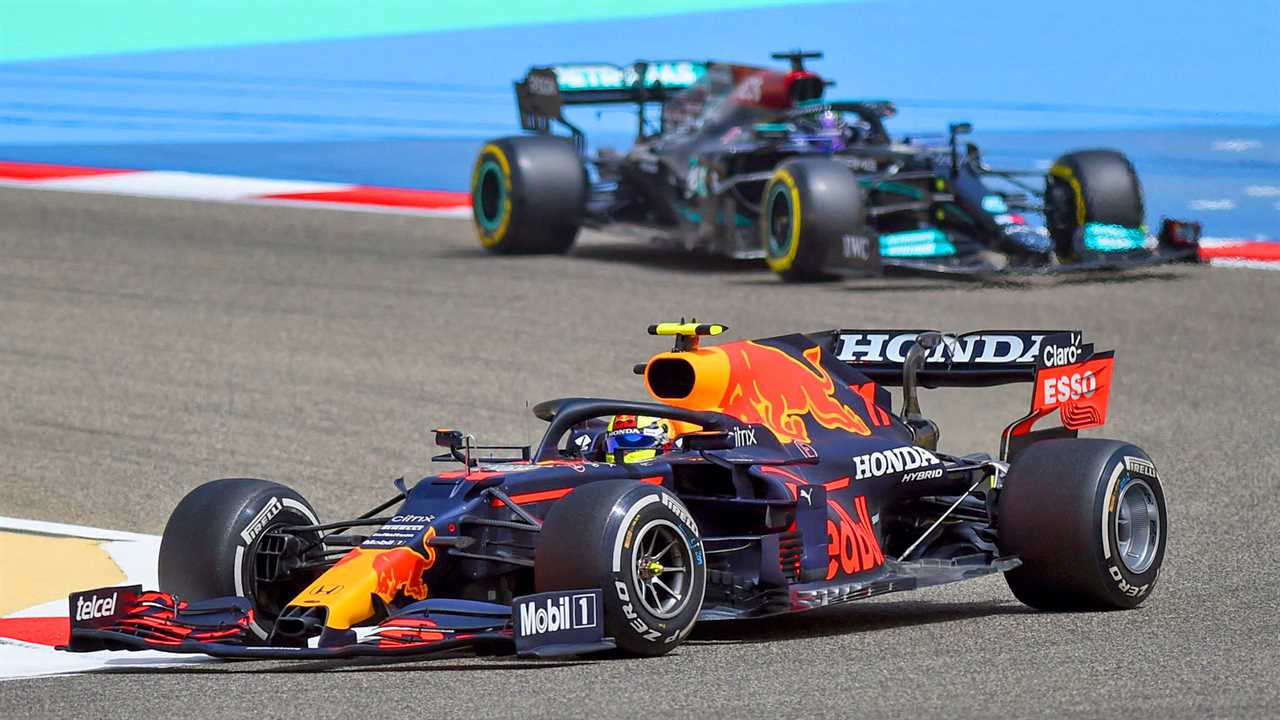 "The W12 wasn't as stable, predictable, or planted as some of our competitors. Red Bull looked strong in both the long and short runs. "That was what Mercedes team boss Toto Wolff said before the 2021 season opener for the Bahrain Grand Prix. But his counterpart at Red Bull Christian Horner suspects that behind the words of his rival in preparation for this year's duel there is a certain amount of enthusiasm.

It is undoubtedly true that Red Bull enjoyed the better pre-season test of the two teams, running 369 laps on a Mercedes 304 – the Silver Arrows recorded the lowest number of all teams, by the way – while Max Verstappen's best test time of 1.28.960 minutes was over a second faster than Lewis Hamilton's best time, completed on a set of softest C5 tires up to Verstappen's C4s.

READ MORE: Red Bull would be "stupid" to write off the Mercedes threat in 2021, says Verstappen

But despite the strong performance and the resulting flattery from Mercedes, Horner said he and Red Bull would stay happy this season.

"There is no denying that after the three-day test in Bahrain went smoothly, there seems to be great excitement that we can end Mercedes' seven-year dominance in Formula 1," said Horner in a separate article on the Red Bull website. "But we had a debriefing within the team after the test and it is fair to say that we are a little more cautious on this topic and cannot underestimate the size of the challenge ahead on many fronts.

Test results from Jolyon Palmer

"Of course, Mercedes is trying to move the limelight away from itself, that's all part of the game," added Horner. "But the reality is that they are the reigning seven-time world champions and it is up to us to fill that void and fight."

Horner went on to point to the start of the 2019 season, when Mercedes appeared to be having difficulty testing compared to Ferrari – Hamilton told reporters at the time that Ferrari had a half-second lead over Mercedes, much like the deficit that Red Bull seemed to have over Mercedes at short run pace this year – before Mercedes returned and won the first eight races of the season.

READ MORE: Mercedes on the way back and 4 other fascinating storylines ahead of the Bahrain GP

Mercedes admitted defeat to Ferrari in pre-2019 tests, only to win the first eight races of the year

"We know that Mercedes has not accidentally won in the last seven years," said Horner. "They are a high quality, top notch team that will be motivated to come back strong. We saw it a few years ago when there was a similar story during pre-season testing and then they kicked it out of the park at the first race in Melbourne.

TECH TUESDAY: Why did Aston Martin and Mercedes choose "corrugated" floors for their new cars?

"They had one of their strongest seasons last year and this year's car is an evolution of that, so let's see what we all have in Bahrain and the rest will follow," added Horner. "You can't take anything for granted. And at this point it is good that we have a solid base to develop the car instead of fixing an inherent problem. "

The post "Mercedes is trying to move the limelight away from itself" by naming Red Bull favorites, says Horner first appeared on monter-une-startup.