Valentino Rossi and confidant Uccio Salucci have pulled off something special. Going into MotoGP's 2023 season, Rossi will have been retired for over a year, but 18% of the grid will carry his torch. Among them will be the series' reigning champion.
If Franco Morbidelli's run to runner-up in the 2020 MotoGP season hadn't formally cemented the VR46 Academy as an obvious success story – and, let's be honest here, it absolutely did – then Pecco Bagnaia becoming champion in 2022 certainly has. There's still some way to go until this crop matches Rossi's seven MotoGP crowns, but, assuming the Academy keeps ticking along, it's distinctly not an impossible scenario.
Yet sustained success creates a particular pressure point. Some other motorsport talent development structures are famously ruthless, to the point where that ruthlessness appears a desired feature for zeroing in on the absolute best of the best. The VR46 program, meanwhile, wants to be a family every bit as much as a talent scouting scheme – and, to hear its participants, it has succeeded in that. But most families don't routinely compete against one another.
VR46's class of 2023
Franco Morbidelli, 27 (will be 28 on December 4)
Andrea Migno, 26
Pecco Bagnaia, 25
Luca Marini, 25
Marco Bezzecchi, 24
Celestino Vietti, 21
"We spend a lot of time together," Valentino Rossi's brother Luca Marini said of the dynamic among the VR46 Academy riders. "It's not just training together.
"We are a group of friends, and we talk about everything – TV shows, Netflix, other sports, watching F1 together, playing video games together. We are first of all a group of friends. And then a training group. And then competitors on track.
"I think that we're managing this situation really well in these years, because it's not easy, especially when you arrive in MotoGP, because everything is different in MotoGP. But we are doing great and I hope we can keep going like this.
"But also I hope it will be a little bit worse! Because when the relationship is more difficult, it's a sign you are fighting for victory. It's good also to have this."
VR46's current MotoGP contingent are four very capable riders. But, though Rossi and Salucci no doubt want their proteges to succeed consistently, they can perhaps count themselves lucky that some underperformed in 2022 relative to others.
Bagnaia's fellow VR46 riders weren't a major factor during his title chase. Rookie Marco Bezzecchi took it easy on him on a couple of occasions, while Bagnaia's improvement curve virtually coincided with Marini's, the pair moving up the order in tandem as the Desmosedici GP22 was refined, and therefore not in battle too often.
The big one is Morbidelli, who Yamaha would have wanted to play a much bigger role in helping Fabio Quartararo defend his title against Bagnaia – but who by and large was just not quick enough to impact Bagnaia's races. He did at one point anger Ducati by getting in Bagnaia's way during a crucial practice session at Sepang – but he'd also done the same to Quartararo a few minutes prior, and the knock-on effect proved minimal as Bagnaia got himself out of Q1 and won the race, in which Morbidelli dutifully let team-mate Quartararo through.
Morbidelli's pre-race answer on who he preferred to triumph in the Valencia finale was telling, even if clever and perfectly uncontroversial. "I sit back and watch," he said. "Everybody keeps asking me 'who you cheer for?'. I mean, I'm a rider. I'm super selfish."
But a continuation of that theme of 'split loyalties' is inevitable if Morbidelli rediscovers his form. Equally, it's inevitable for the others if they keep improving, because already you can't really fit all the VR46 contingent within a single manufacturer and keep them all satisfied with their rides.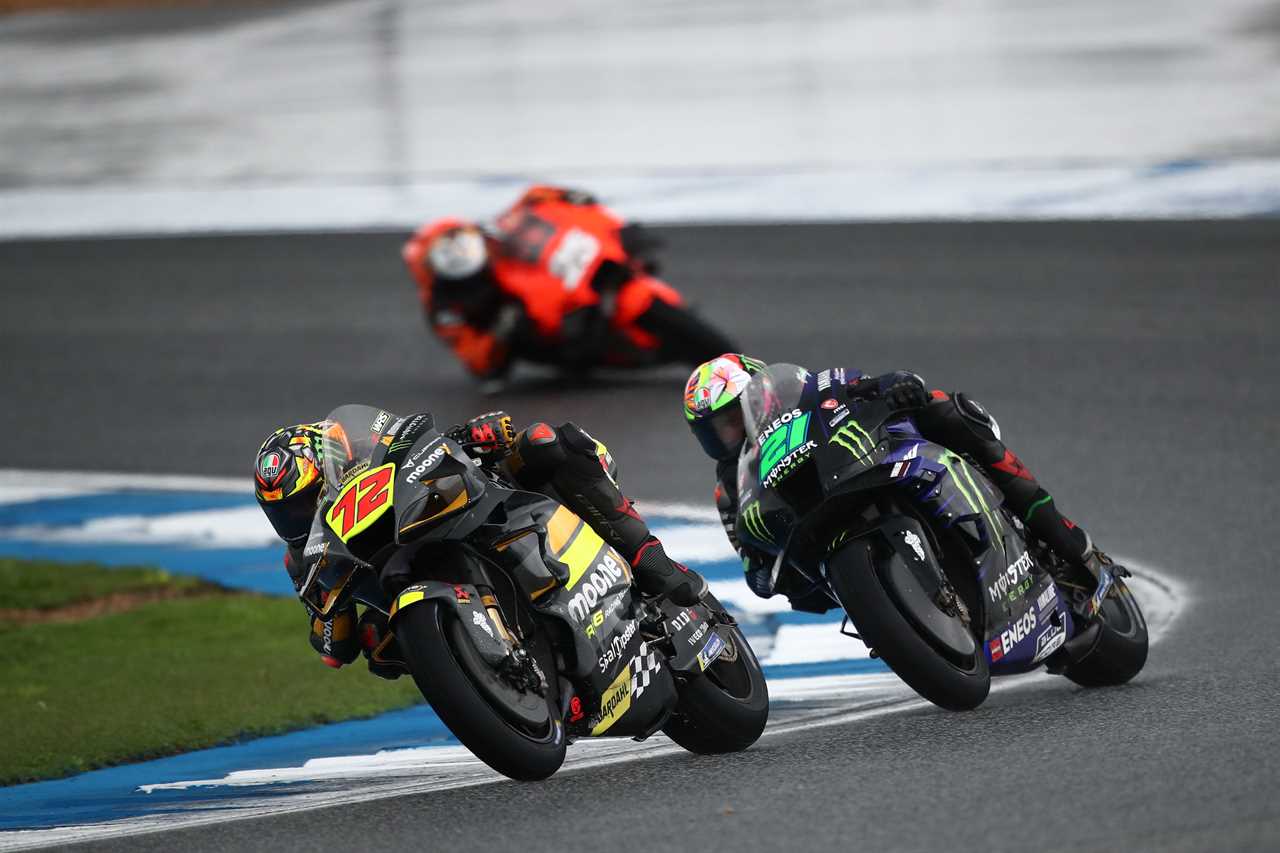 Of course, beyond that, there's the simple matter of battling one another for the big prizes and the potential wheel-to-wheel angst that comes with that.
Marini – who already fought fellow VR46 rider Bezzecchi for the 2020 Moto2 crown that 'outsider' Enea Bastianini ultimately beat both to – admits that the VR46 factor makes it a "much more weird" dynamic than even the complications of fighting your team-mate.
"It's a very difficult situation. But fortunately everybody's really smart and clever to understand this situation, and we want to keep it clean and normal when we are at home, in the best way.
"And I think that when you are not fighting for victory, it's easier.
"But if in next years it will be that more riders can compete for victory against Pecco – me, Bezz, also Franco, because I think all four of us can win in MotoGP – it will be more difficult.
"Because this is life, this is human behavior and it's something impossible [to avoid], and something so important for your life. It's not just your career. it [MotoGP success] is life-changing.
"[We need] just to be smart and try to keep the relationship in the best way among clever people."
Marini will have already felt the situation in which his VR46 friends overperforming put him under pressure in terms of reputation and future career prospects.
Upgraded to a GP22 for this year, he was really struggling with the new Ducati, whereas Bezzecchi was enjoying life on an older bike. More pertinently, in Moto2, Celestino Vietti established a remarkable 34-point lead after just five races, making a case for a premier-class promotion.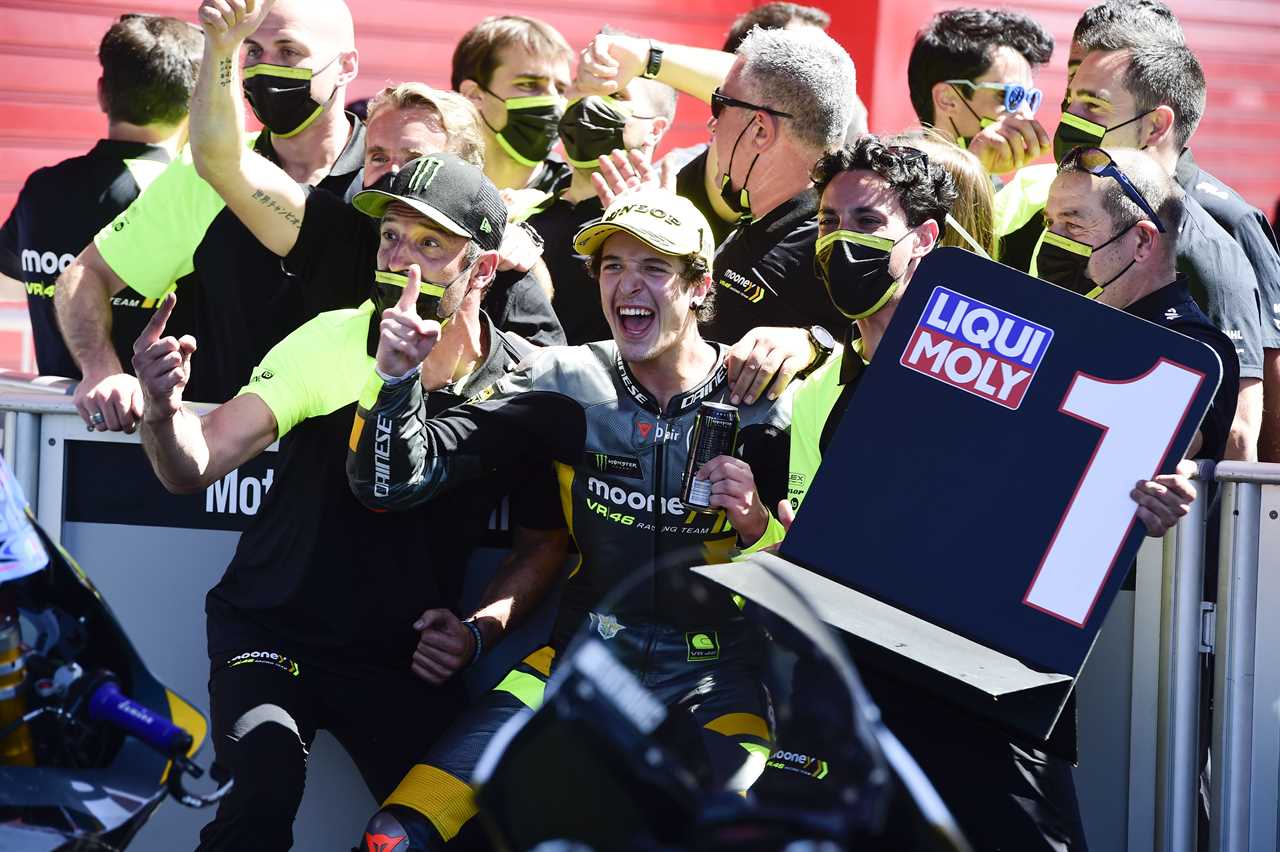 In the end, Marini never really looked like being replaced even before he got much, much better – reeling off 10 top-10 finishes in the final 14 races – whereas Vietti's campaign was sent hurtling off a cliff. But, to hear Marini say it, that's not something he will have ever wanted for the 21-year-old.
"At the end I'm really happy when the other guys from the Academy – but, in general, Italian riders – can achieve good results," he insisted.
"Because I think it's nice for our nation, for our sport. And it gives me a bigger motivation when I see them achieve good results, like Pecco did this year – he made an amazing season, demonstrating that he was the strongest.
"So it's nice to be close to him and see him working every day, to arrive at his target."
VR46 has not been without its internal strife. Romano Fenati (pictured below) was famously cut loose in 2016 for behavioral reasons – "we had to give up [on him]", Rossi bluntly said at the time – and there has been other turnover.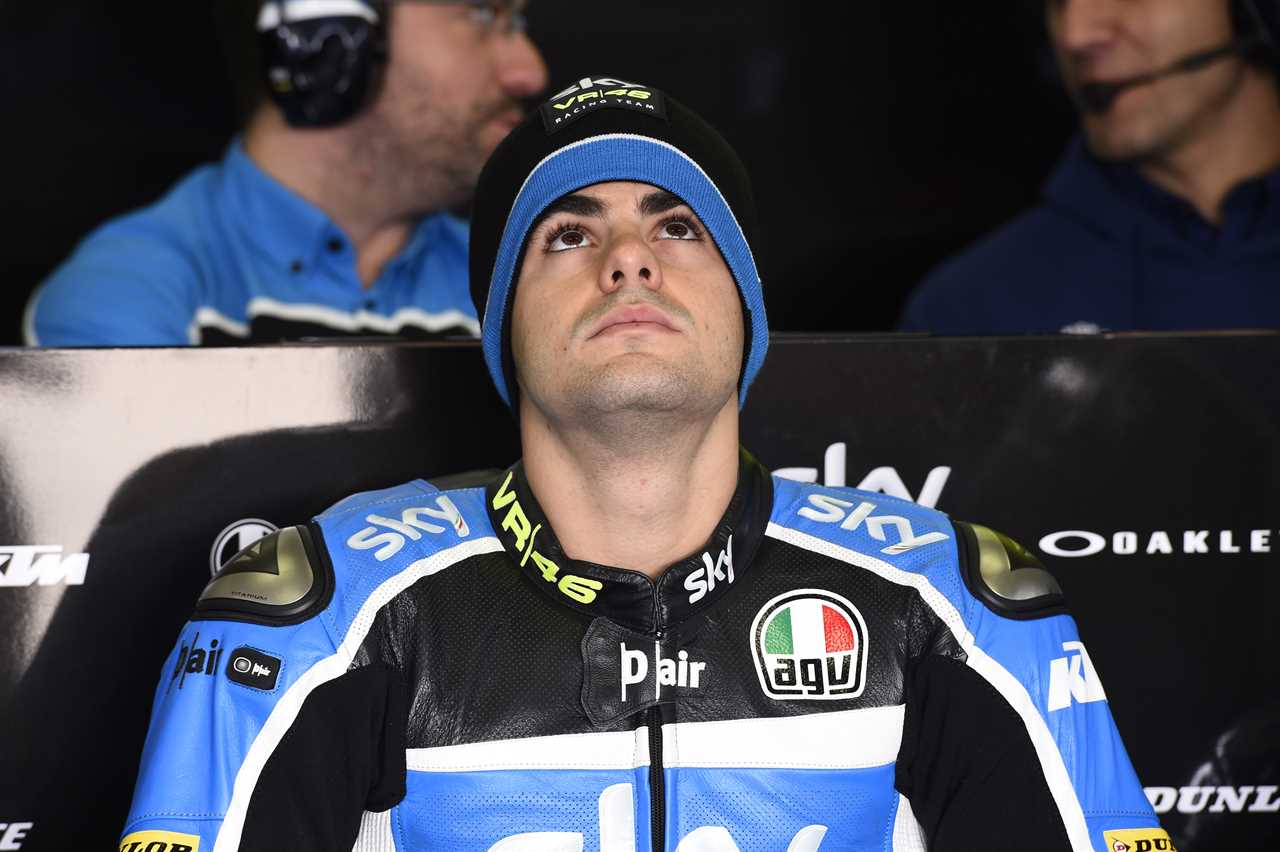 It goes on still. As per German publication Speedweek's interview with Salucci, Niccolo Antonelli, Alberto Surra and Stefano Manzi are all off after this year – even if Salucci intends to give them "60%" support as "friends of the Academy".
Salucci also revealed in said interview that VR46 was pausing the youth intake, because the existing group is very closely-knit, made up of riders "who all arrived within a year or two", and that it would be difficult to integrate newcomers, especially of a different age – like what seems to have happened with 18-year-old Surra.
But the intake is just paused, not permanently ended – and the six current riders still make for a substantial amount. Andrea Migno's eight years of intermittent Moto3 success probably rule out a premier-class future, but the others are either already there or right on the cusp.
And, given series promoter Dorna is always keen on tapping into markets with a diverse – at least in terms of passports – grid and that there are other Italians present beyond the VR46 contingent, it seems inevitable that Rossi's proteges will find themselves battling one another for a single seat that may represent keeping their lifelong dreams alive.
That, as Marini rightly points out, will be a serious test.