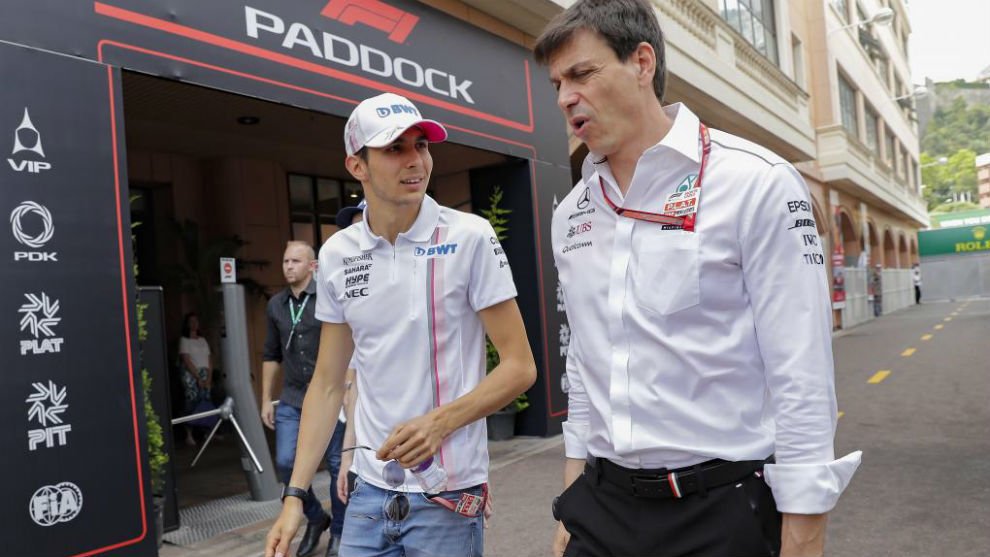 Esteban Ocon has perhaps been an enigma of a driver in F1. Starting with Manor in 2016, Ocon moved up to Force India for the next 2 years. Being from the Mercedes junior driver program, he always had a strong connection with the Brackley team. Thus, when Force India dropped him for 2019, Esteban was a reserve driver for the whole year with the Silver Arrows. Back then, Toto Wolff had stated how he will ensure that the Frenchman will be back in F1 soon. And being Ocon's manager, Toto delivered on his promise. Esteban got a drive with Renault (now Alpine) in 2020 and since has been with the Enstone team. But he still has connections with Toto and Mercedes, despite graduating from their program.
ADVERTISEMENT
Article continues below this ad
It must be crazy for Ocon to have had associations with so many teams at a young age. In 2021, he also signed up a new long-term contract with Alpine until the end of 2024. Given this 3-year-long contract, many assumed Esteban may have his ties cut off with the Mercedes honcho and his team. But surprisingly, the Alpine star is still connected with his managers at Brackley from a career management perspective.
Formula One F1 – Singapore Grand Prix – Marina Bay Street Circuit, Singapore – September 30, 2022 Alpine's Esteban Ocon ahead of practice REUTERS/Edgar Su
According to Motorsport Italy, Ocon mentioned how he often talks with the Mercedes junior program manager Gwen Largue. Being from the program, Esteban knows the workings of the German team managing its drivers. He stated, "Yes, we talk, we talk, also because Gwen Lagrue, a manager who also works with Mercedes, always helps me in career management. So there's still this connection, even though I'm an Alpine rider and my job today is here [at Alpine]." [translated via Google]
ADVERTISEMENT
Article continues below this ad
Ocon also addressed how he could have an interesting future in F1 considering anything can happen despite such long-term contracts. He added, "I have a nice contract that expires at the end of 2024 and a very interesting future waiting for me."
Does this hint at Toto Wolff taking on the special role of being a messiah for the Frenchman again? Realistically, if Esteban is looking to switch from the Enstone team, or Mercedes has a vacant seat, his good relations may come in handy. Back in 2019-20, there was chatter of the Silver Arrows considering Ocon to partner with Lewis Hamilton.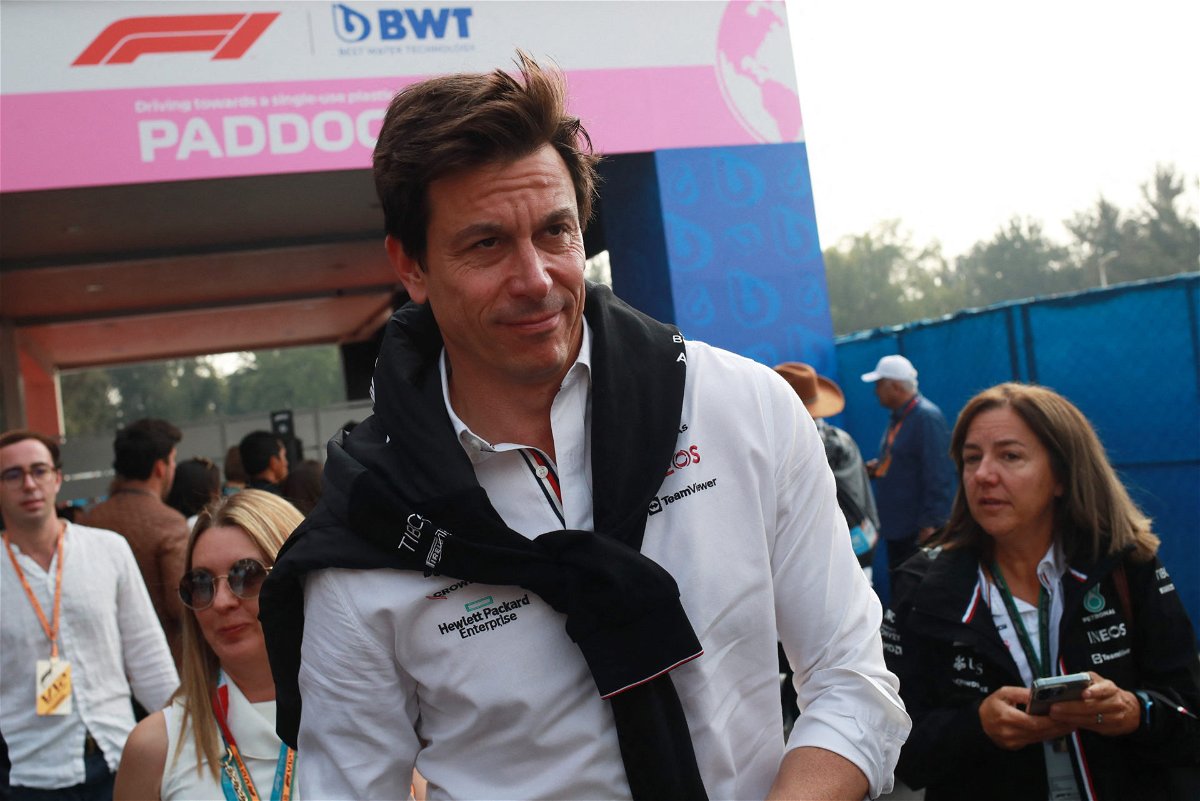 Formula One F1 – Mexico City Grand Prix – Autodromo Hermanos Rodriguez, Mexico City, Mexico – October 29, 2022 Mercedes team principal Toto Wolff arrives ahead of practice REUTERS/Henry Romero
Even in 2021, there were murmurs of Esteban getting in the running for a seat. But, George Russell was the clear favorite, as Ocon already had a decent midfield drive at Alpine. Currently, Mercedes still manage the Frenchman as a senior driver; but may not necessarily promote him to the team.
Nonetheless, Toto Wolff has curated a good young driver culture with several drivers in the Brackely stable right now. Under the command of Gwen Largue, the Silver Arrows have got a good crop of junior drivers at every level from karting to Formula 2.
Which other drivers do Toto Wolff and Mercedes manage?
Previously, besides Esteban Ocon, the team also managed Pascal Wehrlein. Though, they parted ways in 2018 after 2 mediocre seasons for Pascal in F1 in 2016-17. The German driver currently races in Formula E. Presently, the Mercedes young driver program isn't as huge as Red Bull. Still, they got some decent talented drivers in there.
Andrea Kimi Antonelli
An "Italian wonder kid" is the term folks are using at Brackley to hype up Andrea Kimi Antonelli. Considering his exploits so far, it may be fitting as well. As per Planet F1, Antonelli won the Italian F4 championship in 2021. He also has won the Karting European Championship and the WSK Euro Series as well.
In 2023, Antonelli wants to race in the Formula Regional European championship. Although, many considered him to jump to Formula 3 as well. Regardless, the Silver Arrows are excited about this young man's rise to F1.
Paul Aaron
Coming from Estonia, Paul Aron is another exciting talent that Mercedes have discovered. In recent years, Aron has competed in the Italian F4 and Formula Regional championships. In 2023, Paul will step into Formula 3 full-time and look to climb up to F2 and later F1.
Fredrik Vesti
Frederik Vesti is a Danish driver who debuted in Formula 2 last year. Perhaps, Mercedes are loving to scout drivers from Nordic countries. Nonetheless, Vesti has impressed so far with some decent performances in F2 and previously F3.
Vesti also drove in the Abu Dhabi Post-season test with Mercedes at the end of 2022. Entering his 2nd season in F2, Frederik will want to challenge for the championship and make waves in the F1 world. Even Toto Wolff and Co. have believed in the Danish driver's pedigree to deliver at the age of 20.
Alex Powell
Alex Powell has garnered a lot of praise in the karting arena so far. He finished runner-up in the 2022 Karting European championship. Representing Jamaica on track, Alex is also the son of Olympian sprinter Asafa Powell. Yet, he looks to make name for himself in motorsport as Mercedes have invested in grooming this talented kid since he was 11.
Yuanpu Cui
ADVERTISEMENT
Article continues below this ad
The Silver Arrows have done a great job to take Chinese junior talent Yuanpu Cui under their wing. Yuanpu is also currently in karting and is currently the top karting talent from China. He shall look to idolize Zhou Guanyu who rose up the ranks to become the first Chinese driver in F1.
Luna Fluxa
Luna Fluxa is the only female driver in the Brackely stable, also racing in karting. Fluxa, who is just 12 years old, participated last year in the WSK Final Cup. Having met with Lewis Hamilton and George Russell at the W13 launch in 2022, Luna will look to break the glass ceiling in the next few years in F1.
ADVERTISEMENT
Article continues below this ad
WATCH THIS STORY: Youngest F1 drivers of all time
Mercedes and Toto Wolff may be looking at quality over quantity with their young driver program. With the success stories of Russell and Ocon, the German team would love to see some of these names in F1 as well for a long time in the upcoming years. Do you think any of these young talents have got a chance to match what George and Esteban have done?