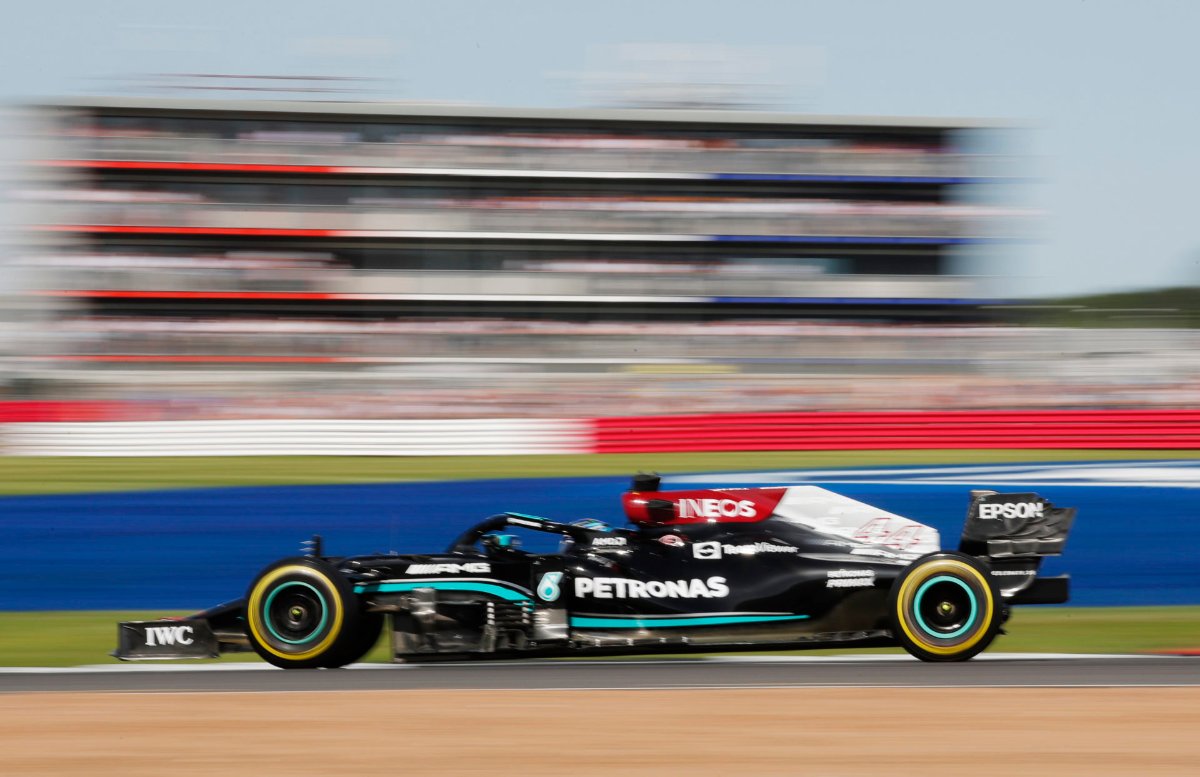 The Lap of Lights event at Silverstone Circuit finally opened to tourists on November 25th. The famous light and laser drive is unique in Great Britain. The event started with the world championship winner Mercedes AMG W-10 with Anthony Davidson at the wheel. Nonetheless, this unique event gives visitors the opportunity to ride this impressive route amid 440 laser beams and 400,000 festive lights.
ADVERTISING
Article continues below this ad
Lap of Lights is a world hopping experience for visitors. You travel from Silverstone to San Francisco, from Paris to the pyramids. The absolute joy for the fans, however, was the pre-event, where they could experience the Mercedes W-10 in laser light.
ADVERTISING
Article continues below this ad
An exciting start to the event from Mercedes W-10
2014 World Endurance Champion Anthony Davidson opened the event in Hamilton's car. After a few first laps, the car stopped on Hamilton Straight for a visit from Santa Claus. Santa Claus took a closer look at the car next to Anthony. Stuart Pringle, Managing Director at Silverstone believes this was an ideal way to start this event. It is noteworthy that Silverstone is the home track of the seven-time world champion.
"Anthony and Mercedes-AMG Petronas put on a great show and I couldn't think of a more fitting way to open the Lap of Lights. I had to assure Santa that the rest of our nights will be at a more subdued pace, as tonight I believe he was a bit shocked to see the W10 approach its grotto at high speed! "Said Stuart Pringle as reported by Autoexpress.
A mixed experience for Anthony Davidson
ADVERTISING

Article continues below this ad

Davidson said he really enjoyed the event and it was an incredible and at times scary experience for him. "That was really exciting in the dark following the lights on the track, although it was a bit scary at times. The team really enjoyed getting into the Christmas spirit and putting on this sparkling show for everyone who came to us tonight! "

ADVERTISING

Article continues below this ad

Visitors can also enjoy ice skating in the brand new Ice Trak in the Formula 1 pit lane and in garages with a pizza truck and hot drinks bar to complete this experience. Open to all ticket holders, the lodge hosts celebratory events where all ages can warm up, refuel, and relax while DJ Santa entertains from his decks. Nevertheless, it is an experience to be on this legendary track, where an electrifying race takes place every year.

DIVE DEEPER

Was it fun reading this article? Download our exclusive app for 24×7 coverage, latest memes and social media banter. Click here to download.

The post VIDEO: Mercedes F1 car looks spectacular under the lights of Silverstone first appeared on monter-une-startup.