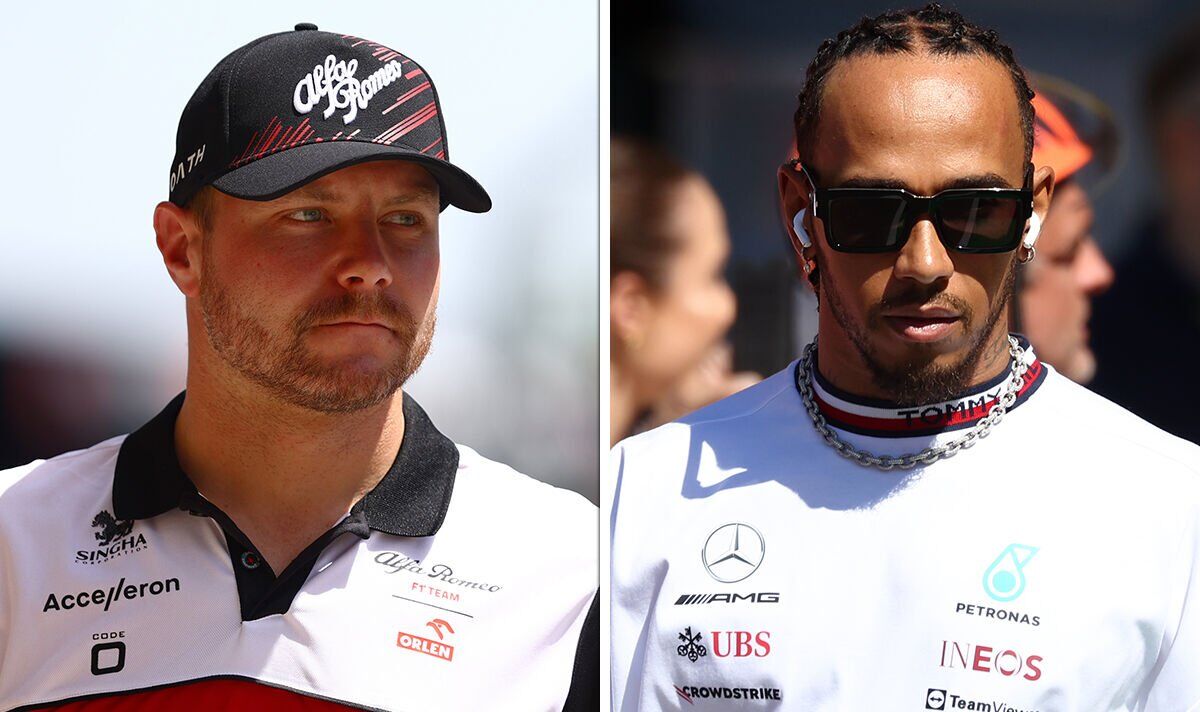 Valtteri Bottas has claimed there is "less pressure" at Alfa Romeo in an apparent swipe at Mercedes. The Finn also claimed his outift was "more of a racing team" than the Silver Arrows which he described as just a "company".
Bottas was alongside Lewis Hamilton at Mercedes for five seasons but struggled to match his team-mate. Bottas came closest to beating Hamiton back in 2017 but could never mount a serious title challenge.
He was replaced by George Russell for 2022 after the 24-year-old starred at Williams. Bottas' remarks come after he was asked what had changed between last season and this year from a driver's perspective.
Speaking to the Italian version of Motorsport.com, he said: "It is an environment with less pressure, the context in which I am now is less 'company' and more racing team, but everyone's motivation is the same. It was very nice to start the season right away by scoring some points in Bahrain, I think that weekend gave an extra boost, the team understood that there would be other races where we would be able to finish in the top 10″.
READ MORE: Valtteri Bottas admits he 'doesn't care' after Lewis Hamilton battle
However, Bottas has identified one area the team need to work on as he called for more staff to speed up production. He added: "One of the problems we encountered is related to the production speed of different components, the team has taken this aspect very seriously.
"We are aware that we need more resources because we found ourselves having projects brought to the wind tunnel but not realized for lack of staff. Next year we will have more staff available and it will certainly be an important step for the team's growth."