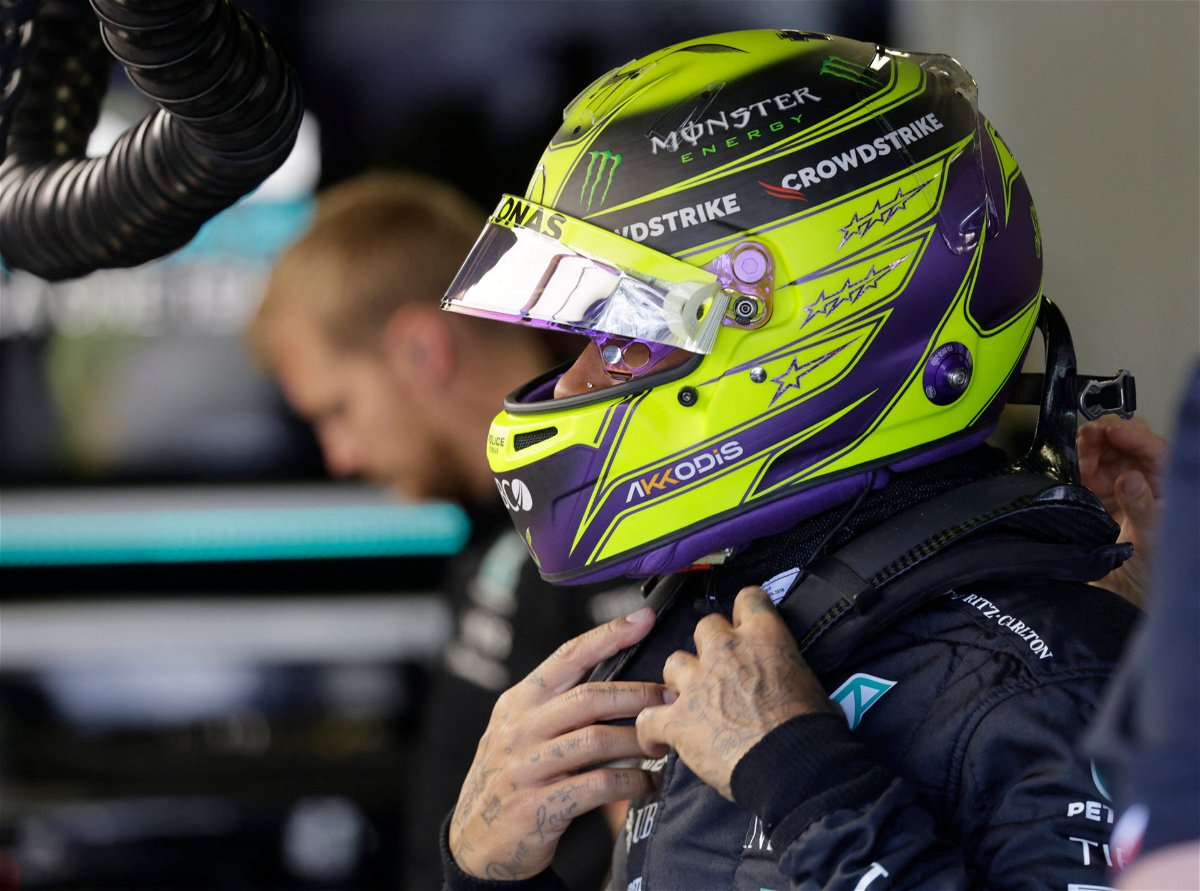 Mercedes F1's Lewis Hamilton Silverstone Merchandise is out! The driver alongside teammate George Russell has their own lines that fans can pick up items from. The collection will include shirts, caps, hoodies, etc. Moreover, Hamilton's collection will also include his second 2022 special edition caps.
ADVERTISEMENT
Article continues below this ad
Fans widely regard Silverstone as a holy grail in Formula 1 history. We also know that the track has given the sport some of its most iconic moments in history.
ADVERTISEMENT
Article continues below this ad
Team announcements, lineups, new contracts, etc. are all announced around this GP, which is almost treated like a homecoming by many teams and drivers alike.
However, this time around, the Hamilton merchandise is particularly creating a lot of news. The color theme chosen for the collection is neon. Notably, the color pays homage to Hamilton's helmet choice for this year. However, many fans on Twitter are not liking the color choice necessarily. Further, the prices marked at $47 for cap and $90 for hoodie are not necessarily budget-friendly.
why does lewis hamilton British GP merch look like a bright yellow highlighter
— chloe⁴⁴ (@xochloemc) June 27, 2022
I'm sorry @LewisHamilton we all know u had no input with the @MercedesAMGF1 Merch. U really think sir Lewis Hamilton would let us walk around like Highlighters. Please I beg Lewis have some sort of input with the designs.
—



Lisa



BEYONCÉ IS HERE FUCK U BITCHES (@Lisa44F1) June 27, 2022
I dig the bucket hat but sorry I'm not going to look like I'm repping quadrant with that hoodie



shoulda had the same colors as Lewis' helmet man



pic.twitter.com/px7v0KUx0I
— Stefan⁴⁴ (@__SteF1) June 27, 2022
Hey looks like Rossi's collection



— France Lavallé (@FranceLavalle) June 27, 2022
Oof they got this wrong, you can't wear yellow at Silverstone because of the bugs
— Marty LH44



(@Martinef1fan1) June 26, 2022
Notably, Hamilton famously switched to a yellow-neon-ish helmet this year. Previously he had revealed why "For this year's helmet I wanted to show love to my beginnings. As much as I love purple and black, yellow is my history. I'm going into this season with the same dedication, drive, and passion I had way back in my karting days."
DIVE DEEPER
Moreover, the year has been very tough for the driver. After losing out on his eighth title, the Brit has not won a single race and has been on the podium only twice.
Silverstone might be the comeback for Lewis Hamilton
ADVERTISEMENT
Article continues below this ad
Hamilton has been disappointed in the W13. He has time and again voiced his concerns regarding the pace and bouncing of the car. Arguably, the driver has not even believed in the machinery, which has given him a hard time. In fact, in Baku, it left the Briton pain struck and with an apparent numb back after severe bouncing.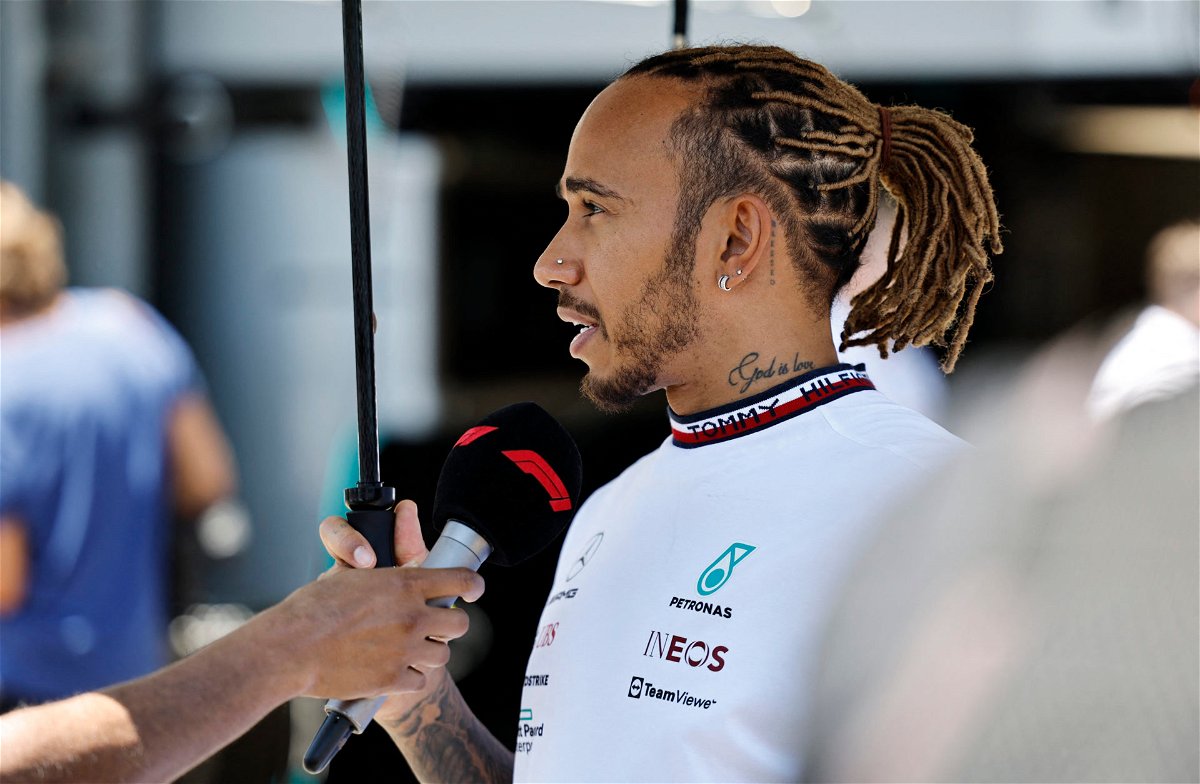 Formula One F1 – Azerbaijan Grand Prix – Baku City Circuit, Baku, Azerbaijan – June 12, 2022 Mercedes' Lewis Hamilton ahead of the Azerbaijan Grand Prix REUTERS/Hamad I Mohammed
However, Silverstone might just be another challenge for the Silver Arrows and the former world champion. Reportedly, despite being off the pace of its rivals, Mercedes might turn out to be extremely competitive still.
ADVERTISEMENT
Article continues below this ad
Watch This Story: When F1 Drivers Had a Blast on Top Gear Featuring Hamilton, Vettel & Ricciardo
So, what do you think? Can Hamilton win the British Grand Prix and continue his winning streak there?