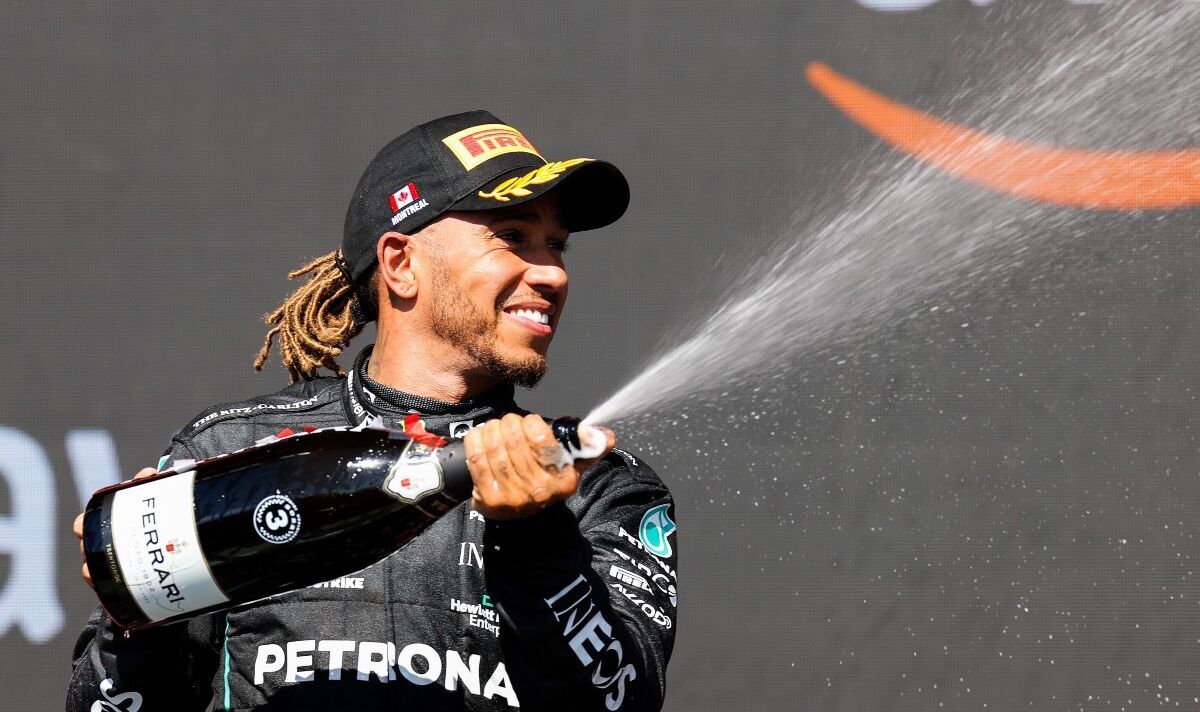 Mercedes have confirmed they will be bringing upgrades to the British GP at Silverstone. The Silver Arrows have struggled this season and have produced just five podium finishes between Lewis Hamilton and George Russell so far this season.
But after consecutive 3-4 finishes for Hamilton and Russell respectively, Mercedes technical director Mike Elliott confirmed the team will be fitting new parts at the next race to try and close the gap to leading teams Ferrari and Red Bull. "One thing you can be sure of is we will push as hard as we can," Elliott said in Mercedes' post-race debrief video.
"We will be bringing new bits to Silverstone, we will be trying to push the car forward, trying to get some pace from the car we've got or from the package we've got as well as the new bits we are going to add to it.
"I think at the same time though we have to be honest with ourselves and say that at the moment we are just a little bit behind those front runners in Ferrari and Red Bull. And in a normal race I think it is going to be tough ."
JUST IN: Lewis Hamilton sent ruthless message by David Coulthard after urging F1 'to do better'
Elliot hopes the home crowd will provide a massive bost to Hamilton and Russell, especially on a more conventional circuit compared to the street reaces, which have proved more problematic for Toto Wolff's team.
"I think Silverstone will be a circuit that suits us a little bit better, like Barcelona did, but maybe it will be just a little bit difficult. Whatever happens we will push as hard as we can," Elliott added. "Our drivers will push as hard as we can because we want to get back to winning.
"We want to win for the team, we definitely want to win and we want to win for you, the fans, so let's see what happens." But not everyone is happy with the move, as Alpine principal Otmar Szafnauer has warned Hamilton that his team will look to protest a separate move to upgrade his Mercedes car.
DON'T MISS
A late technical directive aimed to reduce the amount of cars were allowed to bounce during a race on safety grounds. The cars that were worst affected by the porpoising risked being found illegal and hence banned from the competition. Szafnauer was particularly outspoken on the Mercedes development and suggested that other teams could also protest against its use.
"It could be very well be that we shouldn't be running this in qualifying in the race," the Romanian explained. "If teams have brought those stays, I would imagine they could be perhaps looked at after and protested.
"It's against the regulation as it stands today. We definitely don't have one. And unfortunately, if you do have an extra stay, you can run the car lower and stiffer, and gain some advantage."