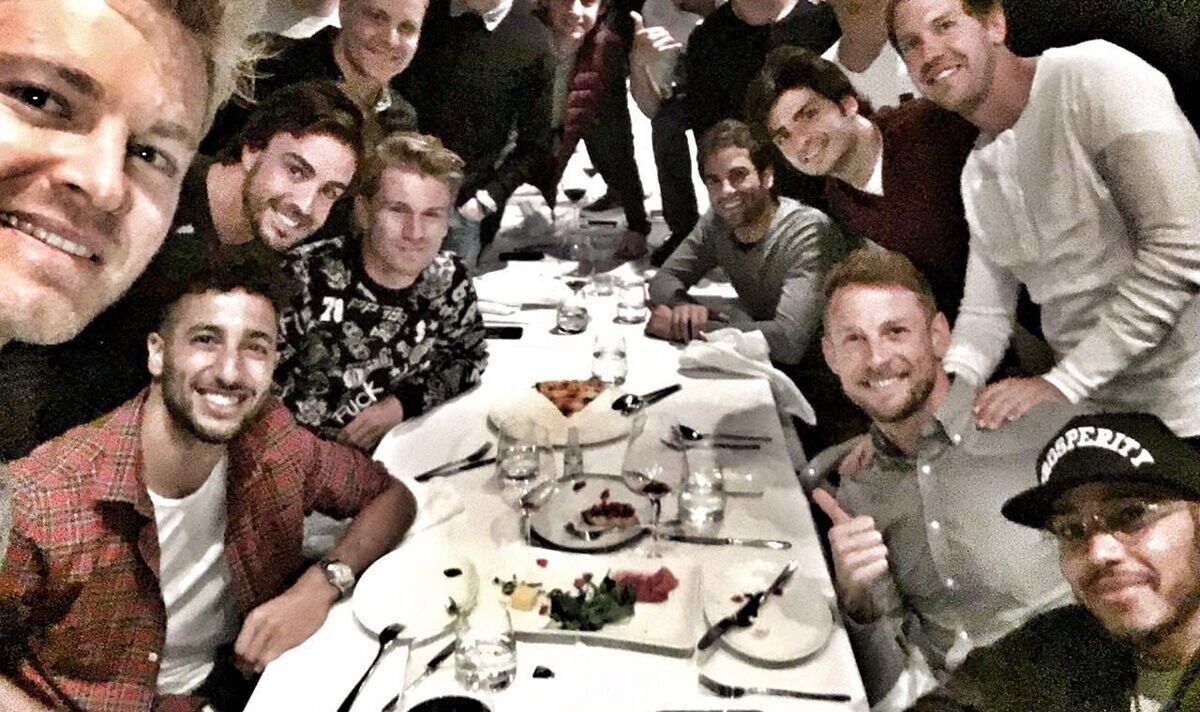 Lewis Hamilton and Nico Rosberg once disagreed about how to pay for a meal with dozens of F1 drivers. 18 drivers met up for dinner ahead of the 2016 Chinese Grand Prix with Bernie Ecclestone also in attendance.
Hamilton is understood to have paid the deposit and picked the Kitchen Italian restaurant for the meal. The Mercedes driver offered to pay the bill for everyone but Mercedes team-mate Rosberg intervened.
Only Kimi Raikkonen, Rio Haryanto, Jolyon Palmer and Kevin Magnussen didn't attend the dinner in Shanghai six years ago. Hamilton said: "It was a little bit silly really, ridiculous because someone said: 'Let's share the bill,' so 18 drivers shared a bill which is just insane. It probably wasn't really that expensive.
"I did say: 'Why don't I just get it now, or two of us get it now, and then the next time someone else gets it?' And they are like: 'No, no, no. I want to pay individually'.
READ MORE: Max Verstappen being replaced at Red Bull for Abu Dhabi GP session
"From what I can remember, the hidden agreement usually is that the world champion pays, but that might just be my opinion." The image resurfaced after drivers once again sat down for a meal ahead of this weekend's season finale.
The dinner was a chance for drivers to say goodbye to Sebastian Vettel who will take part in his last Grand Prix in Abu Dhabi. Drivers uploaded images of the meal and tributes to the four-time champion on social media last night.
Post on Instagram. Hamilton said: "We've come a long way as drivers and continue to grow as men. Whatever may happen on the track we grow and become better each day. Us all coming together to celebrate life and Seb's amazing career in F1 is truly a night I'll never forget."