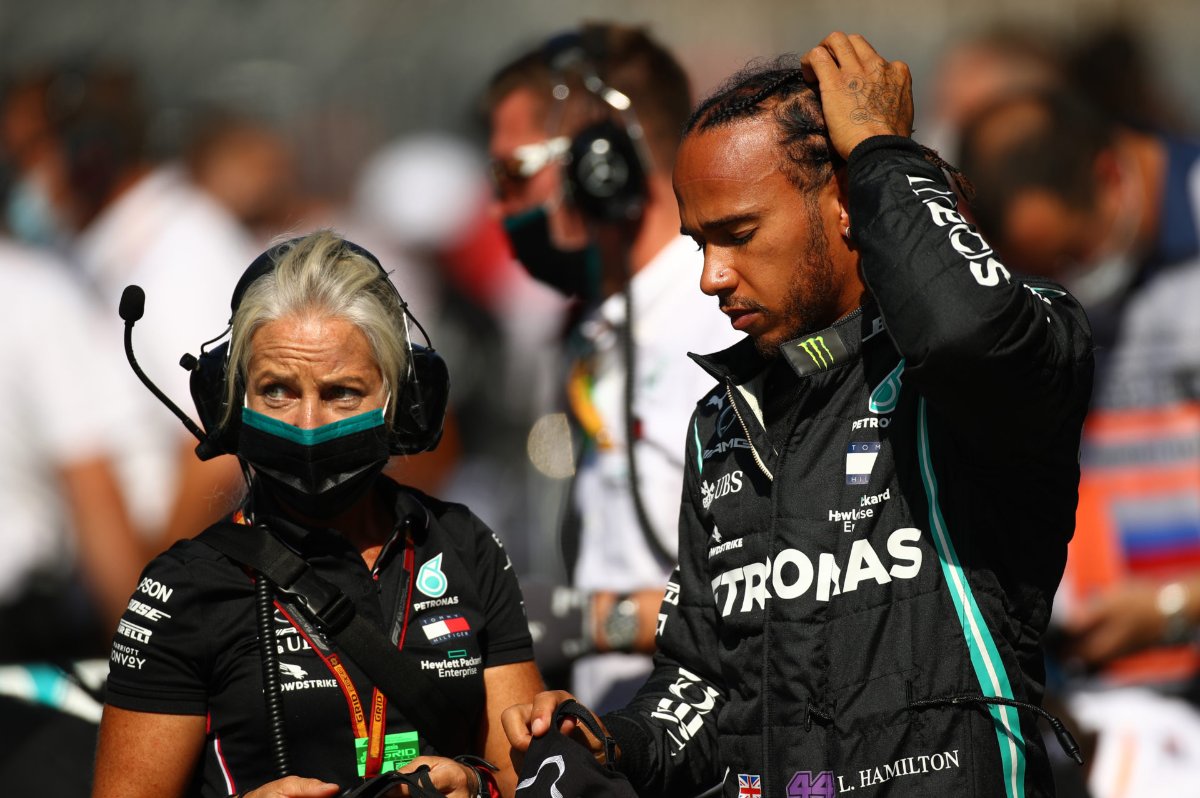 Angela Cullen is a familiar face in the Formula 1 paddock. Always at Lewis Hamilton's side, the coach was more than that – a friend and confidante of the champion. Hamilton has often attributed his success to Cullen; but how much does the physiotherapist earn?
DISPLAY
The article continues below this ad
Angela Cullen found her way into Formula 1 through her passion for sport. After graduation, she worked as a senior physiotherapist for the English Institute of Sport in London. There she made a significant contribution to strengthening the British Olympic team. She later returned to New Zealand and worked as a Senior Advisor at SPARC High Performance until 2010.
JEDDAH, SAUDI ARABIA – DECEMBER 04: Lewis Hamilton of Mercedes and Great Britain with his trainer Angela Cullen of Mercedes and New Zealand after qualifying before the F1 Grand Prix of Saudi Arabia at the Jeddah Corniche Circuit on December 04 Jeddah, Saudi Arabia, took pole position in 2021. (Photo by Peter Fox / Getty Images)
Thus, Cullen brings her immense qualifications and experience, which is appropriate for a champion.
DISPLAY
The article continues below this ad
How did Cullen start working for Lewis Hamilton?
Angela Cullen became Hamilton's physical therapist in 2016; Since then, it has proven to be critical to the rider's progress. Aside from coaching him during the season and traveling to his races with Hamilton, she's a common sight for training off-season too.
As part of her job, she takes care of the Mercedes driver's diet, sleep behavior, mental health and traveling. During the break between races, Cullen keeps Hamilton active in a unique way – from swimming and running to cryotherapy.
However, the two have more than one professional relationship. The bond between Cullen and Hamilton is almost unbreakable. With the words 'loyalty' tattooed on both of them, the meaning of the word will surely echo in their relationship.
How much does Angela Cullen earn?
DISPLAY
The article continues below this ad
With Cullen bringing so much, her salary must surely be just as impressive. Cullen's estimated net worth is estimated at $ 15 million [€13.27 million]That's because she makes a whopping £ 100,000 [$113079] as a salary and generates additional income from deals and endorsements.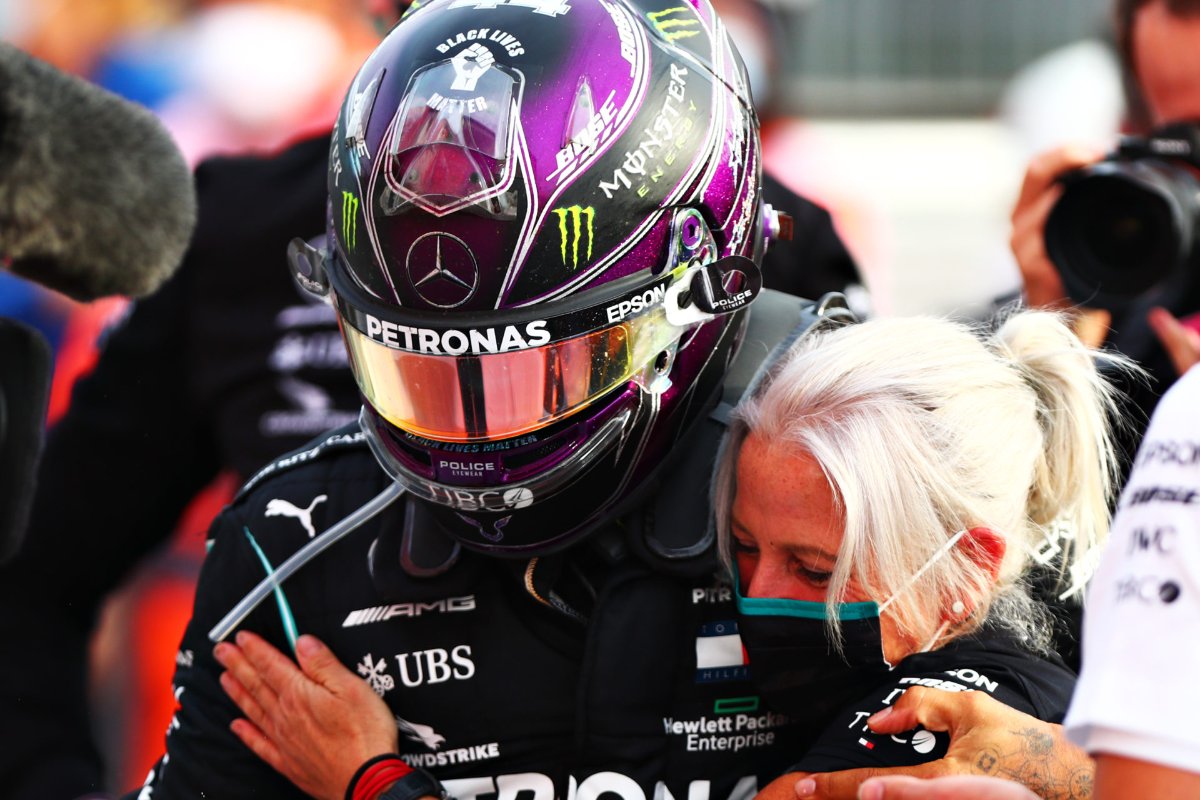 IMOLA, ITALY – NOVEMBER 01: Race winner Lewis Hamilton from Great Britain and Mercedes GP with his trainer Angela Cullen in Parc Ferme during the F1 Grand Prix of Emilia Romagna at Autodromo Enzo e Dino Ferrari on November 01, 2020 in Imola, Italy. (Photo by Dan Istitene – Formula 1 / Formula 1 via Getty Images)
A fair amount for a woman of her caliber, Hamilton dedicated several victories to his friend. Cullen also played a pivotal role in helping Hamilton recover from his post-Covid complications and the physical effects of the Monza collision; where Max Verstappen's Red Bull was on Hamilton's Mercedes.
DISPLAY
The article continues below this ad
Thus, Cullen has positively influenced the confident driver and will continue to do so; As the 2022 season awaits with new challenges, Cullen will be buckled up and ready to go.
Check out this story: Mad Max: Verstappen's furthest rants on Team Radio
Did you enjoy reading this article? Download our exclusive app for 24×7 coverage, latest memes and social media banter. Click here to download.