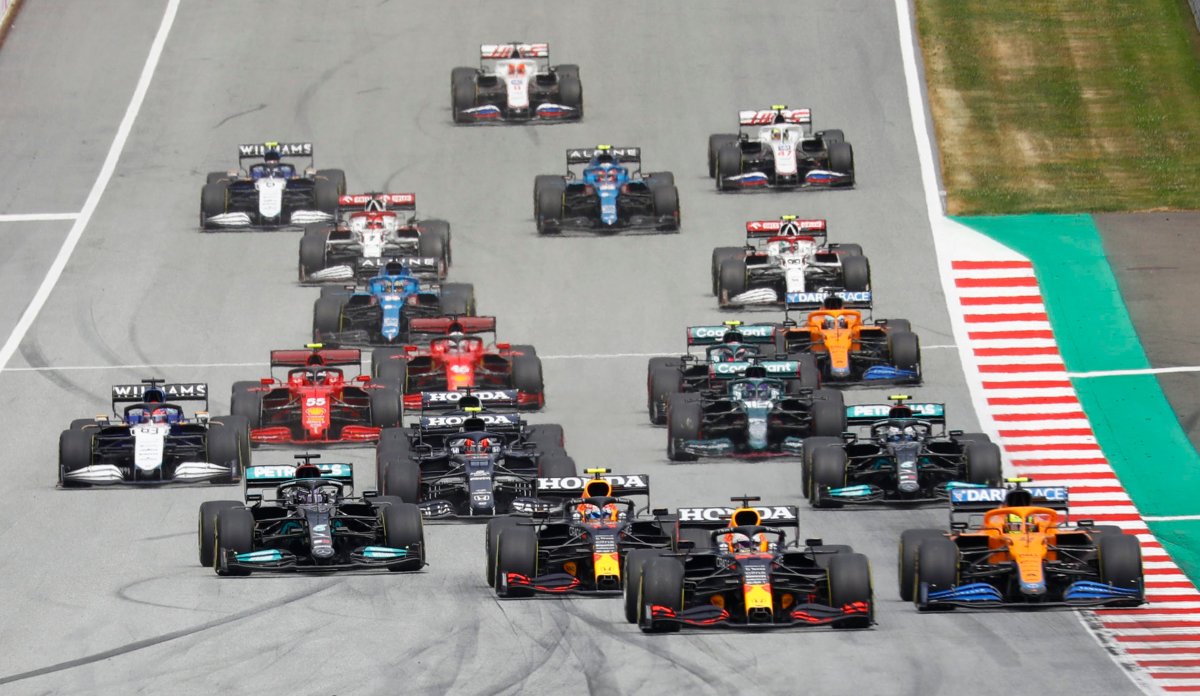 Without a doubt, F1 has always been the premier class of motorsport. It's not the only racing series in the world, however, and some other machines are just as fast, if not faster. There is, for example, MotoGP, which is considered the high point of two-wheel racing. Across the pond is IndyCar and NASCAR, and these cars are relatively fast. Finally, there's Formula E, the fairly new kid on the block.
ADVERTISING
Article continues under this ad
How does F1 speed compare to other motor sports?
Let's find out!
ADVERTISING
Article continues under this ad
Formula E.
If we're honest, Formula E is going to be the slowest on this list as electric motors may not be as fast as a gasoline engine. It is worth noting, however, that the Gen2 cars reach a respectable top speed of 280 km / h. Granted, it's still slower than most high-level single-seater racing series.
However, the FE cars are designed for racing on narrow street circuits, so comparing them to an F1 car has always been difficult. On the plus side, these cars enjoy an acceleration of 0-100 km / h in 2.8 seconds.
NASCAR
In terms of speed, NASCAR cars reach a top speed of 321 km / h. It's worth noting, however, that the sport has capped top speeds since the 1980s.
06/13/2021; Fort Worth, TX, USA; NASCAR Cup Series driver Kyle Larson (5) and driver Kyle Busch (18) as well as driver Christopher Bell (20) and driver Cole Custer (41) and driver Chase Elliott (9) lead the field at the start of the NASCAR All-Star Race at Texas Motor Speedway. Mandatory Credit: Jerome Miron-USA TODAY Sports
This has largely been viewed as a safety measure due to several accidents in which spectators and / or drivers were injured or killed. In addition, the weight of the cars is also a factor that lowers the top speed. Finally, NASCAR cars also accelerate from 0 to 100 km / h in 3.4 seconds.
MotoGP
MotoGP bikes are also extremely fast when it comes to top speed. In fact, the maximum speed measured in an official session is 362 km / h. Of course, MotoGP is divided into three classes, with the 250cc Moto3 motorcycles, the 765cc Moto2 motorcycles and the 1000cc MotoGP motorcycles. The top speed of the Moto2 bike is 300 km / h and the Moto3 bike has a top speed of 248 km / h.

MotoGP – Portuguese Grand Prix – Algarve International Circuit, Portimao, Portugal – April 18, 2021 Petronas Yamaha SRT's Valentino Rossi before the REUTERS / Pedro Nunes race
MotoGP motorcycles can accelerate from 0 to 100 km / h in around 2.6 seconds. It is noteworthy, however, that it takes 11/8 seconds to reach 300 km / h from a standstill.
F1
Without a doubt, F1 cars are fast and can reach a top speed of 372 km / h. In addition, F1 cars enjoy 2.6 seconds of acceleration from 0-100 km / h. Admittedly, the aerodynamics of the cars contribute to the speed.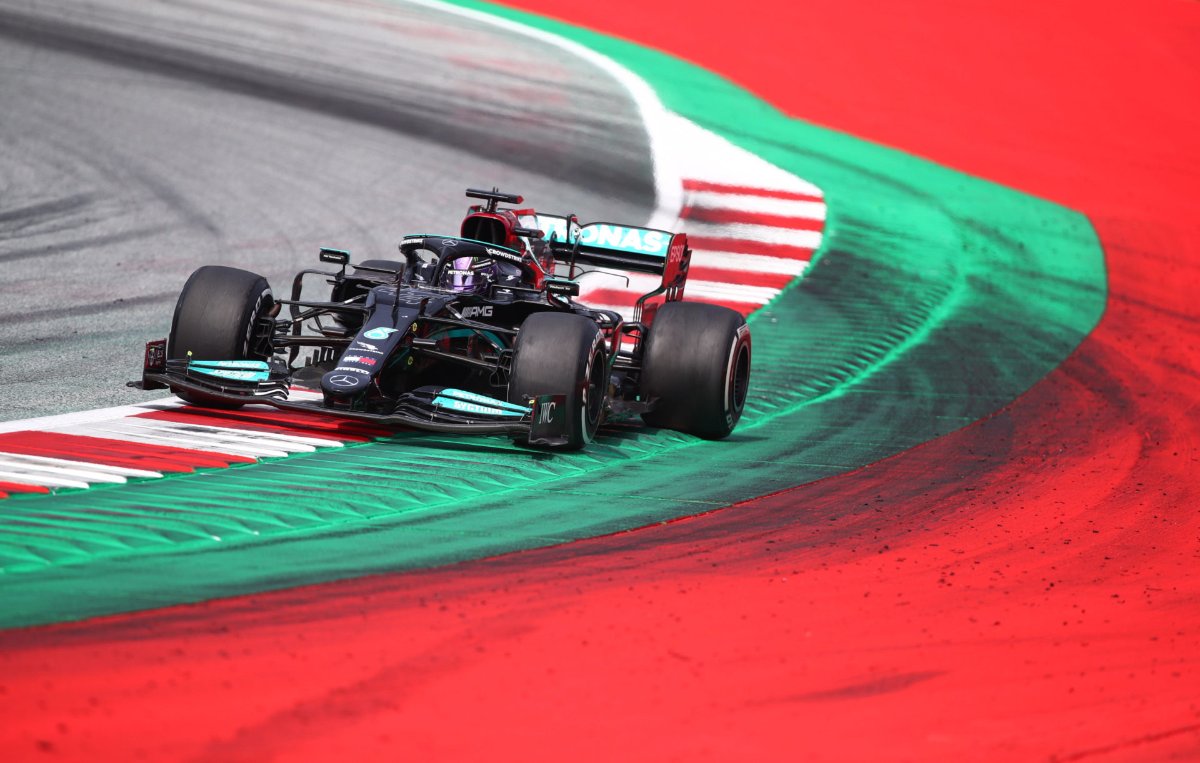 Formula 1 F1 – Austrian Grand Prix – Red Bull Ring, Spielberg, Styria, Austria – July 4th, 2021 Lewis Hamilton of Mercedes at the REUTERS / Lisi Niesner race
It's worth noting that Honda took its RA106 to the Bonneville Salt Flats in the US. This is an area known for attempts to break top speed runs. Here the manufacturer tried to break the 400 km / h mark, but only got 397 km / h.
Watch Story: What are sprint races and where are they held?
ADVERTISING
Article continues under this ad
IndyCar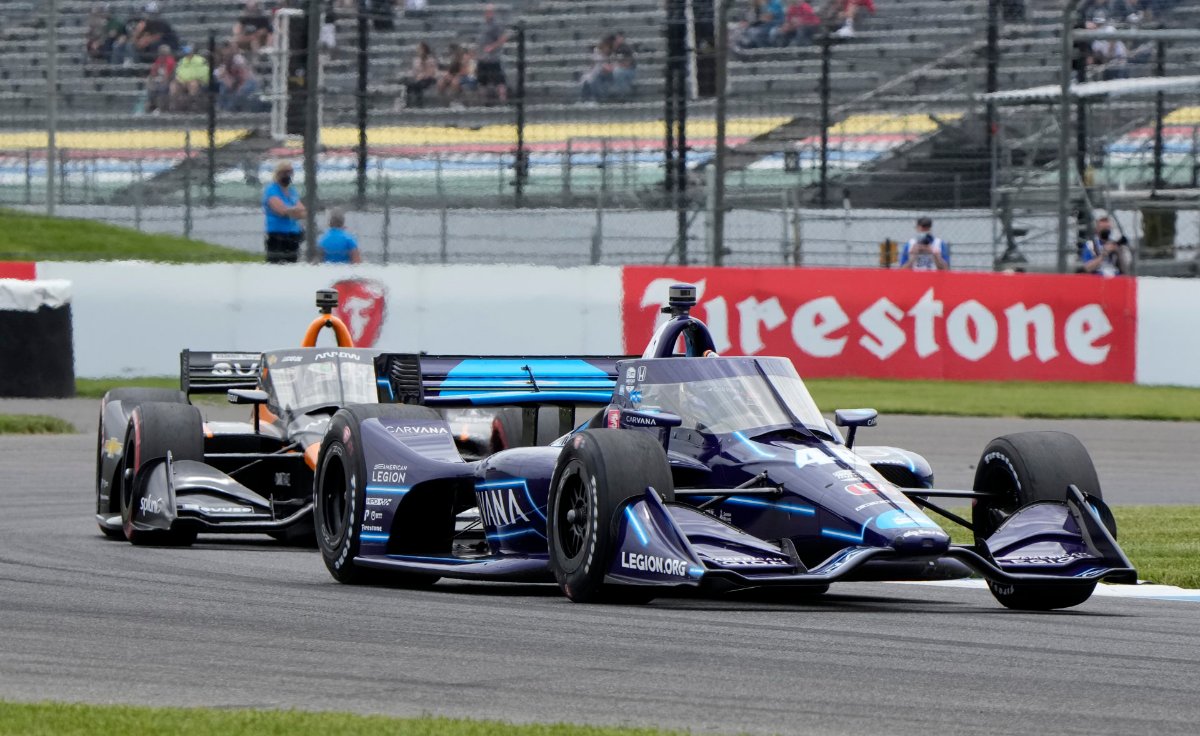 May 15, 2021; Speedway, Indiana, USA; Indy Series driver Jimmy Johnson (48) during the GMR Grand Prix at the Indianapolis Motor Speedway Road Course. Mandatory Credit: Mike Dinovo-USA TODAY Sports
Finally, there are the IndyCar cars. Of all of the above racing disciplines, IndyCar is the fastest in terms of top speed. This is because these cars can go up to 380 km / h. However, this is offset by the fact that an IndyCar car accelerates slower than that of an F1 car.
ADVERTISING
Article continues under this ad
DIVE DEEPER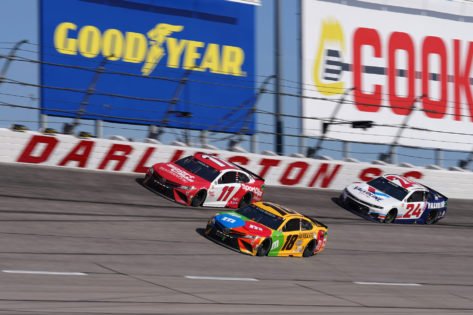 The post How fast can F1 cars go? Compare with MotoGP, IndyCAR, NASCAR and Formula E. first appeared on monter-une-startup.