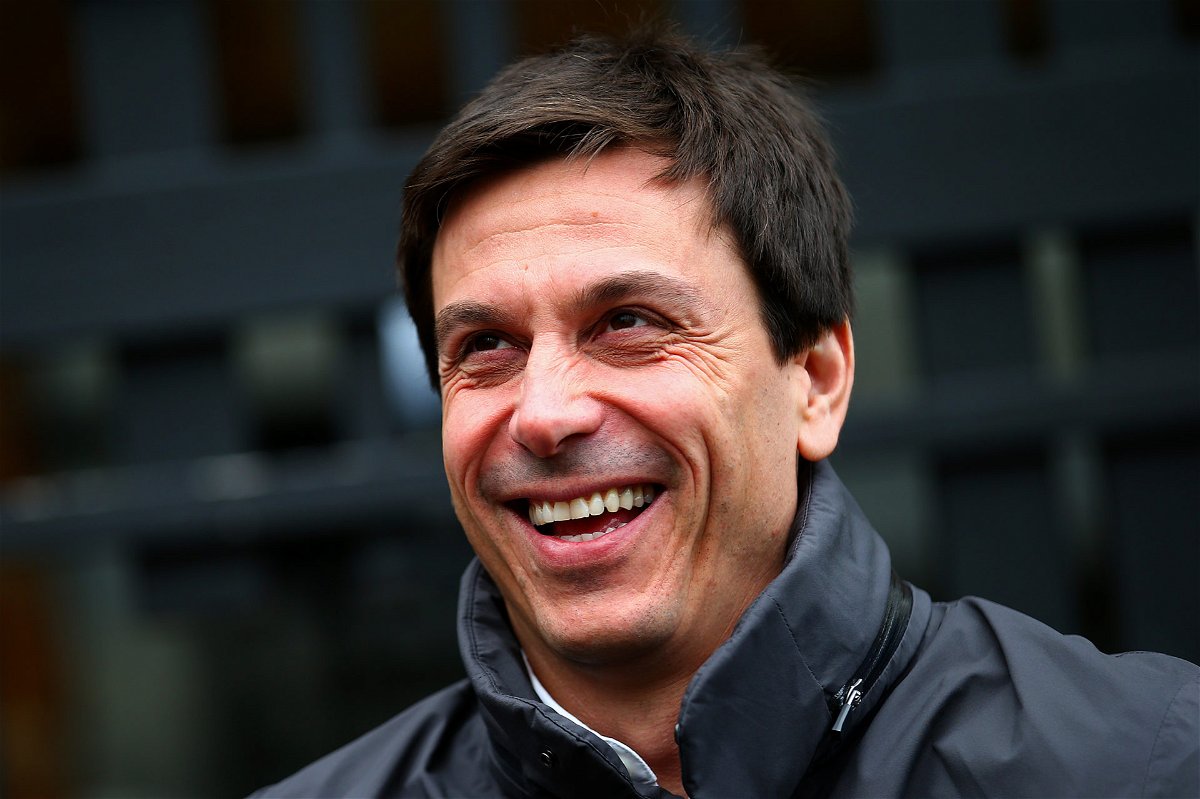 Toto Wolff has had an interesting trajectory in F1 and motorsport. Initially hoping to be a driver, Wolff transpired a career move into management roles in motorsport. Perhaps, this was the life-changing move that helped Toto scale the heights of fame in F1. On his climb to the summit of success with Mercedes, the Austrian executive worth $540 million had several valuable stints. One of these stints was with Williams racing prior to his team boss role at the Silver Arrows. With the recent move of James Vowles as the new team principal to Toto's former team, there have been doubts about whether Wolff still owns some shareholding at Williams. Many even suggest that the Grove-based outfit may become a "B-Team" for Mercedes.
ADVERTISEMENT
Article continues below this ad
Before joining the Brackley-based team, Toto also had a shareholding at Williams. According to Motorsport.com Wolff bought his first shares in the British outfit in 2009. He joined the team as one of the board of directors. Although, later in 2012 he became the executive director and had a total shareholding of 15%.
Mercedes team principle Toto Wolff during day one of pre-season testing at the Circuit de Barcelona-Catalunya, Spain. Picture date: Wednesday February 23, 2022. (Photo by Bradley Collyer/PA Images via Getty Images)
But then, Toto moved teams to join Mercedes in 2013. This was a big move in the Austrian's career as he became the Head of Motorsport and later the team principal at the Brackley outfit. This move also gave Wolff a 1/3rd shareholding in the Mercedes F1 team. According to the Race, the 3 main stakeholders of the Mercedes-AMG F1 outfit are Daimler AG – Mercedes' parent company, Toto Wolff, and INEOS, a chemical company and the key sponsor of the team.
ADVERTISEMENT
Article continues below this ad
During this move, Wolff also had to divest his shares in the Williams team. Thus, he sold off most of his shares to an American businessman Brad Hollinger. Although, in this transaction in 2016, there was a transaction issue that left about 5% of the shares still with Toto. The former Williams team boss Claire Williams clarified this confusion. She stated that the Mercedes boss has not repurchased any new stocks in Williams in 2020 and has a small minority stake of 5%.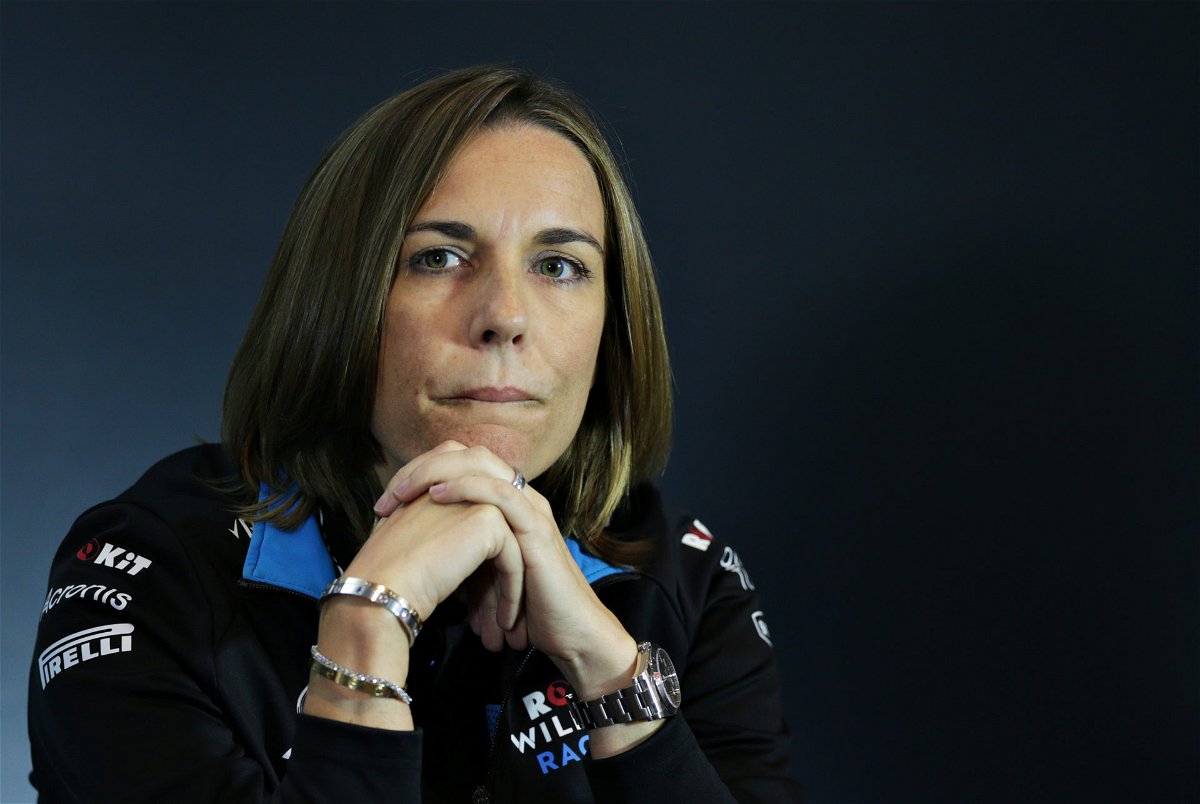 MONZA, ITALY: Williams Deputy Team Principal Claire Williams looks on in the Team Principals Press Conference during practice for the F1 Grand Prix of Italy at Autodromo di Monza in Monza, Italy. (Photo by Peter Fox/Getty Images)
Claire stated, "Brad Hollinger, who is one of our minority shareholders at Williams and a non-exec director, bought the majority of those shares from Toto [Wolff] but has not completed on that remaining 5%, so they have returned to Toto's hands. Toto has not bought new shares in the business in the recent past or new past. It was just an issue with a transaction."
Since Toto left the team, Williams has been on a topsy-turvy ride. The Grove team was decent in the first year of the Turbo Hybrid era in 2014. But post that, their performance has been on the decline.
The Fall of Williams F1 in the Post-Toto Wolff Era
Back in the 80s and 90s, Williams was a team that headlined F1 alongside McLaren. Aspiring champion drivers like Ayrton Senna, Alain Prost, and Nigel Mansell made their way into the team by looking at their success capabilities. But in the 2000s, those capabilities have got haywire.
Meanwhile, new teams like Red Bull and Mercedes have taken charge at the front as Williams has become a backmarker. When Toto Wolff joined the team and had a short stint, delivering a surprise win in 2012, it felt like a revival may begin. Despite Toto moving to Mercedes, the start of the 2014 regulations went quite well for the Grove team.
They had an arguably better car than Ferrari and McLaren, their former rivals back in the day. Still, due to a lack of investments and operational efficiency, a decline in performance happened. There were some flashes in the pan but until 2019 the team had descended to the back of the field.
Despite the recent influx of investments from Dorilton Capital, there has been little progress in 2021 and 2022 in their quest to climb up the F1 ladder again. Though, with Mercedes' James Vowles coming in as a new team principal, there is new hope at Grove.
The Close Aide of Toto Wolff – James Vowles to overturn Williams' fortunes?
There is a persistent debate on whether Wolff owning a 5% minority stake in Williams has any impact on the Williams-Mercedes relationship. Of course, the Silver Arrows supply power units, gearboxes, and all shareable components to Williams. They increased this collaboration as a supplier-customer relationship in recent years.

ADVERTISEMENT

Article continues below this ad

But, James Vowles, who has been the strategy head at Brackley, has also sparked the sentiment of Williams being a B-Team for Mercedes. Although, Vowles has individually made this career move. So, he is the sole authority as a team principal keeping aside his former employer Mercedes.

With his immense experience in a top team, James may have some great insights into developing a winning team. Therefore, he will look to make Williams a success story on the bedrock of his experience with the Silver Arrows. Of course, Mercedes still wants to be the team's supplier. But, Vowles needs to curate the team at Grove as an independent constructor like it was in the 80s and 90s.

ADVERTISEMENT

Article continues below this ad

WATCH THIS STORY: Top 5 Williams F1 Liveries of All-Time

The 2023 season may be a great year to set up the foundation of this new dawn for Williams. Certainly, even Toto Wolff will be happy to see his former aide Vowles excel as a team boss. After all, it is the same team where even Toto developed himself as a skilled team manager.


Did you miss our previous article...
https://formulaone.news/mercedes/f1-wants-fia-president-sacked-replacement-already-found-reports