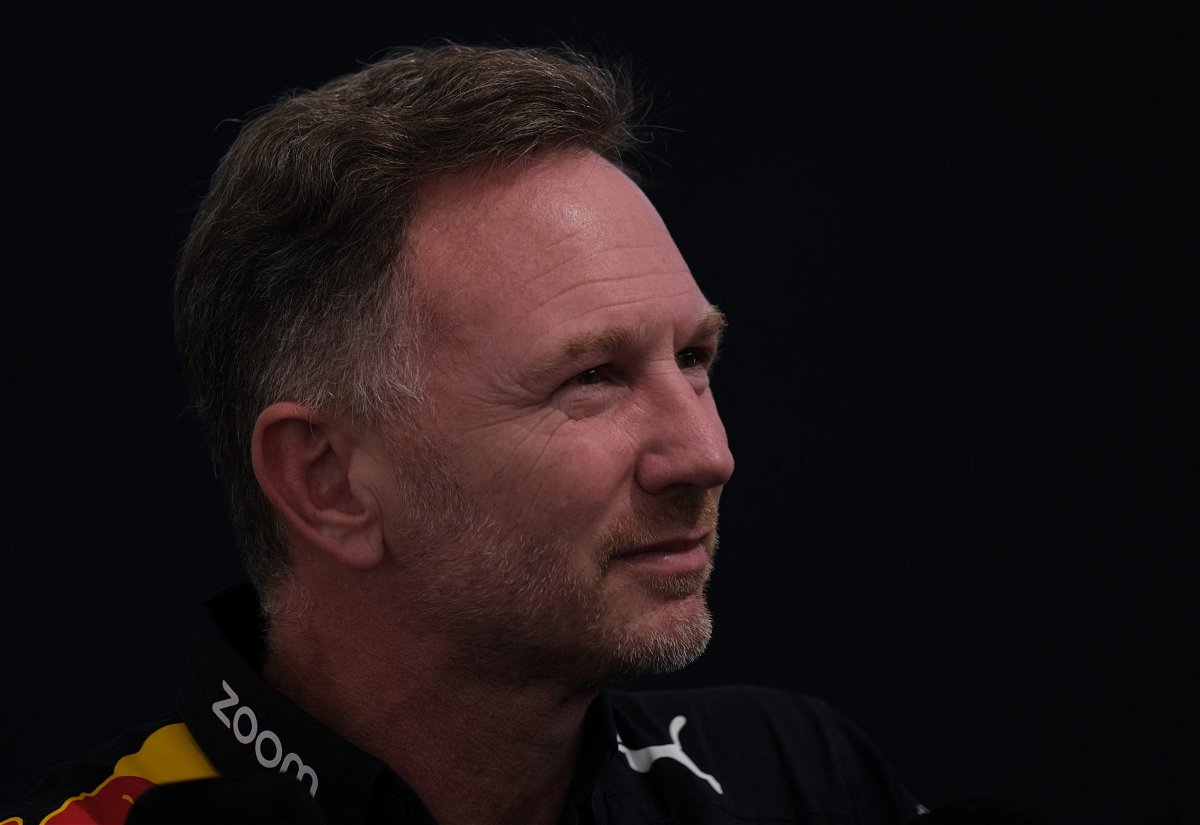 In the dominant era of Mercedes, where every team failed to deliver, there was one person who was determined to break the dominance. It was Christian Horner who worked tirelessly to overthrow the Silver Arrows and take the crown and, as a result of his persistence, Red Bull got their sixth WCCs this year. But very few of us might know that the $50 million man once got his hands dirty for money before bringing such success to the team.
ADVERTISEMENT
Article continues below this ad
Those who watch or follow the news around Formula 1 know how stubborn Christian Horner can be. Horner joined Red Bull as the team principal at the age of 31, making him the youngest team boss. The team follows the personality traits of their team boss and is regarded as the mavericks of F1. Like their boss; the team is loud, unapologetic, and determined to win championships.
ADVERTISEMENT
Article continues below this ad
But the perfect antagonist of the team has a story that is an inspiration for all. A few years back in an interview with sky sports' F1 pundit Martin Brundle, Christian Horner revealed what was the first job he used to do before reaching such heights in his career, "my first job was cutting grass," said Horner.
He further stated how his journey started, "I found the world at go karting by that stage, so everything was just so focused on going race. My 12th birthday we found this thing in the local paper and it was it was a an old racing card it was too low to go around the garden so we ended up going up to local tracker shenington at the top of edge hill i just outside Banbury and suddenly I discovered you could race these things and I started in 1986."
Although Horner has been with the team as a team boss for 17 years now, but his arrival was not too warm on his first day at Red Bull's headquarters.
Christian Horner revealed what happened on his first day as a Team Principal
The 49-year-old has been the team principal of Red Bull for 17 years now. During the course, the Briton has brought them five WCCs and six drivers' championships. Horner himself is a former Formula 3000 driver and knows about all the shortcomings a team can face. It was Horner who planned the team's roadmap to such heights. However, his arrival on the team wasn't well received by the staff.
ADVERTISEMENT
Article continues below this ad
Formula One F1 – Miami Grand Prix – Miami International Autodrome, Miami, Florida, U.S. – May 5, 2022 Red Bull team principal Christian Horner ahead of the Miami Grand Prix REUTERS/Ricardo Arduengo
The Briton was appointed as the team principal following his magnificent performance in F3000. Sharing the details about what happened on his first day at Milton Keynes headquarters, the Briton told High Performance podcast, "I was 31 years of age when I walked through the front door and I was a kid. It was a much bigger environment than what I had come from. I think there was complete dismay that they had put some kid in charge."
Adding further, he said, "The whole factory was pulled together, the previous team principal had been fired that morning and, tah-dah, this is Christian Horner, he's going to be the new team principal."
ADVERTISEMENT
Article continues below this ad
WATCH THIS STORY: Christian Horner Speaks Up on Possible Audi-Porsche 2026 F1 Partnership – "Would Be Very Easy…"
Horner's addition to Red Bull changed the fortunes of the team. It's because of Horner that the F1 grid has seen young stars like Max Verstappen. The Briton's journey is an inspiration for all the people who want to reach the heights of success in their life.