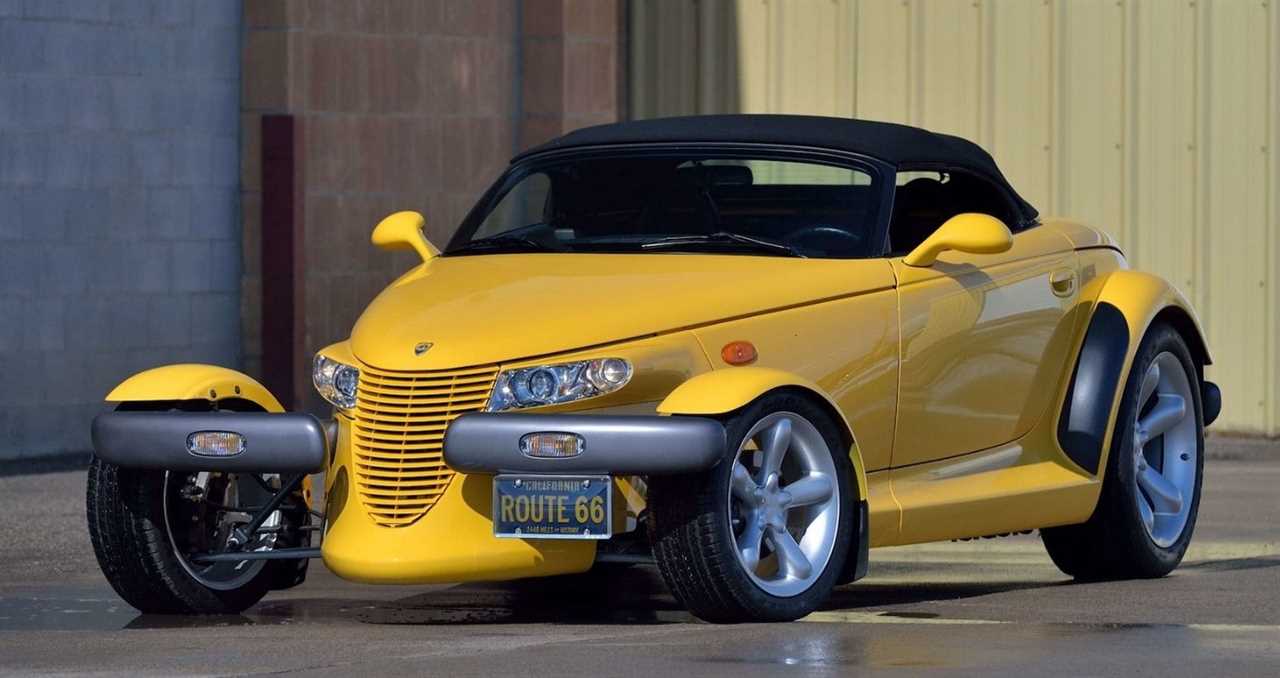 Carmakers like Lexus, Volvo, and Honda are known for making engines that are virtually unbreakable and putting them in some pretty cool sports cars. However, some of our favorite cars were defined by their lackluster engine offerings. Brands like Chevy which often claim to be dependable and reliable have fitted some of their signature cars with underpowered, hard-to-maintain, and problem-prone engines.
So if you want to know what cool cars were offered with horrible engines, and what the symptoms of a blown engine are, keep reading! Here are 10 of the coolest cars with horrible engines.
12

Chevrolet Camaro-2.5L Iron Duke I4
Via Wikimedia Commons
Chevrolet brought the 3rd generation to the market in 1982, a time when large displacement and high horsepower engines were extremely unpopular. As a result, Chevrolet offered the economy-based Iron Duke Inline 4 in the base model Camaro.
The Iron Duke was reliable enough but only made 90 horsepower. Automobile Catalog also reports a 0-60mph time of 12.9 seconds, slower than most economy cars today. The Iron Duke Camaro is the worst Camaro ever produced.
11

Triumph TR7 – 2.0L Slant 4 I4
via BaT
The TR7 is one of Triumph's most important cars, surviving the Malaise Era and being one of the last TR cars produced by Triumph. Unfortunately, a sub-engine with reliability issues was equipped in the TR7.
The Slant 4 equipped in the 1980 Triumph TR7 only made 86 horsepower, making this the most underpowered car on this list. Hemmings reviews from owners gripe about head-gasket failure and electrical issues as well. The TR7 would be best avoided by gearheads.
Related: 8 Things We Love About The Triumph Spitfire (2 Reasons We'd Never Buy One)
10

BMW M5 V10 – 5.0L S85 V10
via BaT
The M5 has been the host of several performance-minded engines, including a range of iconic straight 6s and V8s. Tragically, the 5.0L V10 in the E60 generation was plagued with reliability issues from the start.
The V10 was good on power and provided an incredibly smooth drive according to owners. BMW Tuning Co. reports problems with the rod bearings though, which would cause catastrophic engine failure. This German sports car will bankrupt you.
9

Jaguar XJS V12 – 5.3L HE V12
Via: BringaTrailer
The XJS may be one of the most iconic cars produced by Jaguar, behind the legendary E-Type of course. What would have been a perfect grand touring car was ruined by the faulty 5.3L Jaguar V12 unfortunately though.
Breakeryard.com documents failures reported by the owners including overheating issues, corrosion, and plenty of leaks; telltale signs of engine failure.
Related: Here's How The Jaguar XJS Will Bankrupt You Through Maintenance And Repair Costs
8th

DeLorean DMC-12 – 2.6L PRV V6
via BaT
Would you be surprised to learn that Marty's DeLorean from Back To The Future would have struggled to even hit 88mph? The DeLorean used an underpowered 2.6L V6 borrowed from Peugeot only good for 130 horsepower.
It would take the DeLorean 16 seconds just to hit 80mph, and 20.5 to hit 90mph…yikes. The PRV V6 also had issues keeping oil and staying cool, which are also signs of internal engine damage.
7

Maserati Biturbo – 2.8L twin-turbocharged V6
via BaT
Though Maserati owners tend to keep quiet about the reliability of their cars, we're surprised to see just how unreliable the 2.8L V6 built by Maserati is. The Biturbo was one of Maserati's most ambitious projects, which sadly fell flat on its face.
The 2.6L Twin Turbo is known for having belt tensioner issues, which practically doom the engine to catastrophic failure if present. Finicky carburetors and expensive parts are the nail in the coffin of this promising Italian grand tourer.
Related: The Maserati Biturbo Looks Incredible, But Gearheads Should Avoid It Like The Plague
6

Plymouth Prowler – 3.5L EEG V6
via BaT
It might be news to you, but the Prowler was never given a V8, keeping it from being one of the best cars built by Plymouth. So what did Plymouth put under the hood? The 3.5L EEG V6 is a name probably familiar to Dodge Charger and Chrysler 300 owners.
The V6 made 250 horsepower according to Allpar, which doesn't half bad until you realize other retro designed cars like the SSR and Mustang used 300+ horsepower V8s. Overheating issues, lubrication issues, and the infamous oil sludge doomed the 3.5L EEG V6.
5

Mazda RX-8 – 1.3L Renesis Wankel Rotary
via Mazda
One word defines this car's failure, rotary. The RX-8 was built on the same chassis as a Miata, providing a stiff handling platform with perfect 50/50 weight distribution. Tragically a rotary only known for engine problems was installed in the RX-8.
Poor quality apex seals, ignition coil issues, and engine flooding doomed the 1.3L rotary from the gate. The RX-8 has killer good looks, tight handling, and a low entry price, but the unreliable rotary engine ruins the RX-8.
Related: 10 Things You Need To Know Before Buying A Used Mazda MX-8
4
3

Jaguar XJ220 – 3.5L Twin Turbocharged JR-V6
Via Jaguar
The XJ220 is a 90s supercar icon, often compared to other greats like the McLaren F1 and Bugatti EB110. Unfortunately, a V6 version of the already horrible Jaguar V12 with two turbos screwed on.
Like the V12, the V6 has issues with oil leaks, coolant leaks, and corrosion issues. We'd expect a better standard of quality from a car worth nearly $600,000 on the second-hand market.
2
1

Shelby Series 1 – 4.0L Northstar V8
via BaT

We hate to say it, but car industry hero Carroll Shelby finds his way to the top of our list. The Series 1 was Shelby's lifelong dream; his own car built on his own chassis. The Series-1 came with all the high-performance goodies like 18-inch wheels, carbon-fiber trim, and six-piston brake calipers.

Tragically, the Series-1 was equipped with a 4.0L Northstar V8; the same engine family that powered the 2000-2005 Cadillac Deville. The 4.0L Northstar V8 has problems with carbon buildup, rear-main seal leaks, and valve-cover leaks, all signs of an engine about to blow. Some unlucky owners may find themselves with blown-head gaskets before 50,000 miles.


Did you miss our previous article...
https://formulaone.news/mclaren/bryan-herta-open-to-2024-indy-500-run-for-robert-wickens