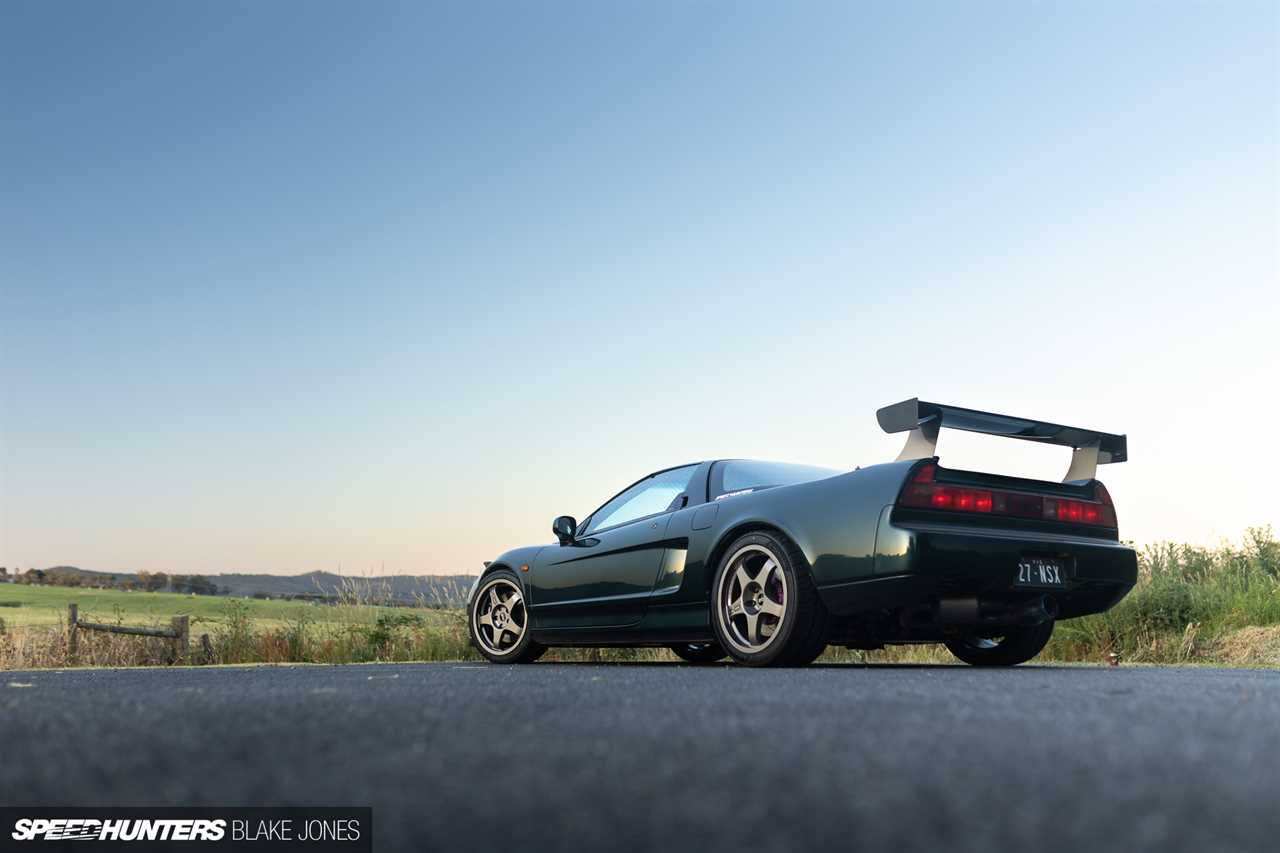 After almost five years of ownership and 17 project updates featuring a fairly significant amount of changes, from the outside Project NSX has remained basically identical to when I bought it in 2017.
Close observation would reveal the subtly extended front lip and trimmed rear bumper (to accomodate the new exhaust) as two exceptions, but you get my point.
Over the five years, I've slowly absorbed as much NSX content in books, magazines and online as humanly possible. Happy though I was with the standard car's aesthetics, I had built up a rather sizeable folder jammed with photos of race and road versions which I thought, one day, might inspire an exterior 'evolution' of sorts for Project NSX.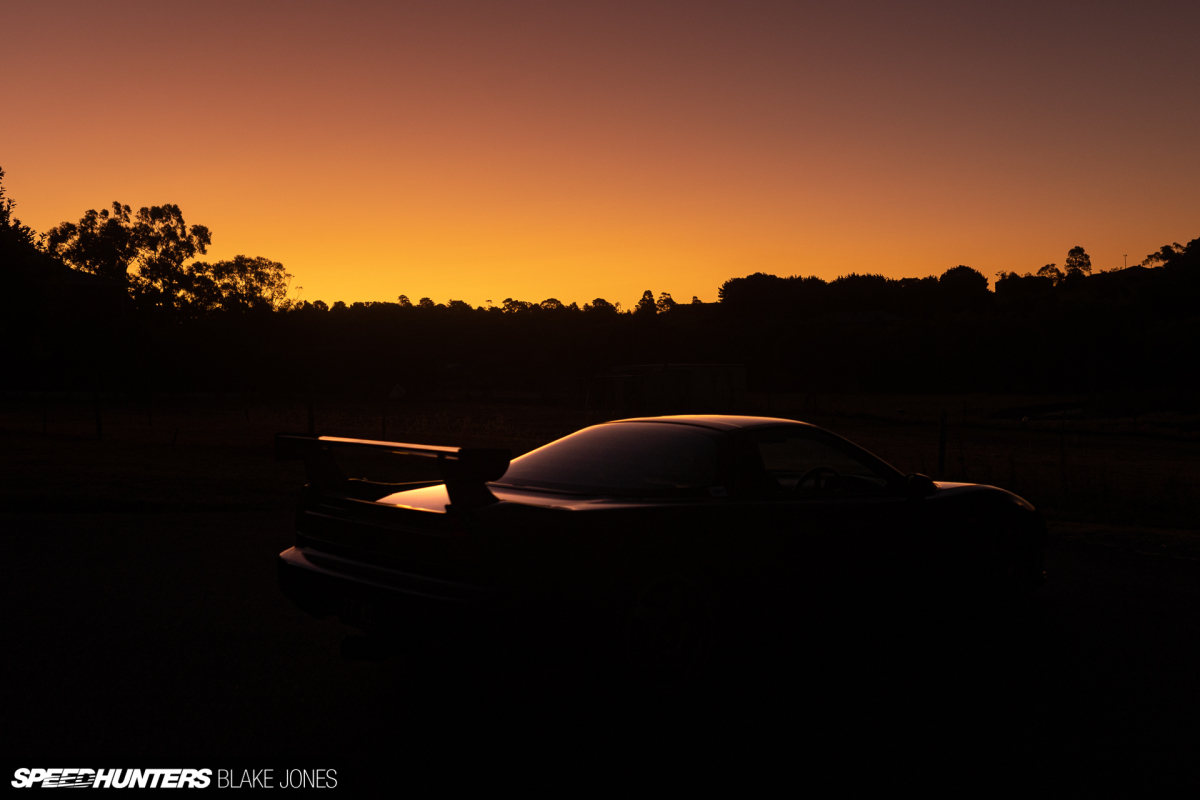 With the realities of 'growing up' (buying a house, getting engaged and having a baby) arriving in fast succession in 2022, it felt like it was now or never to bring the image in my head to life.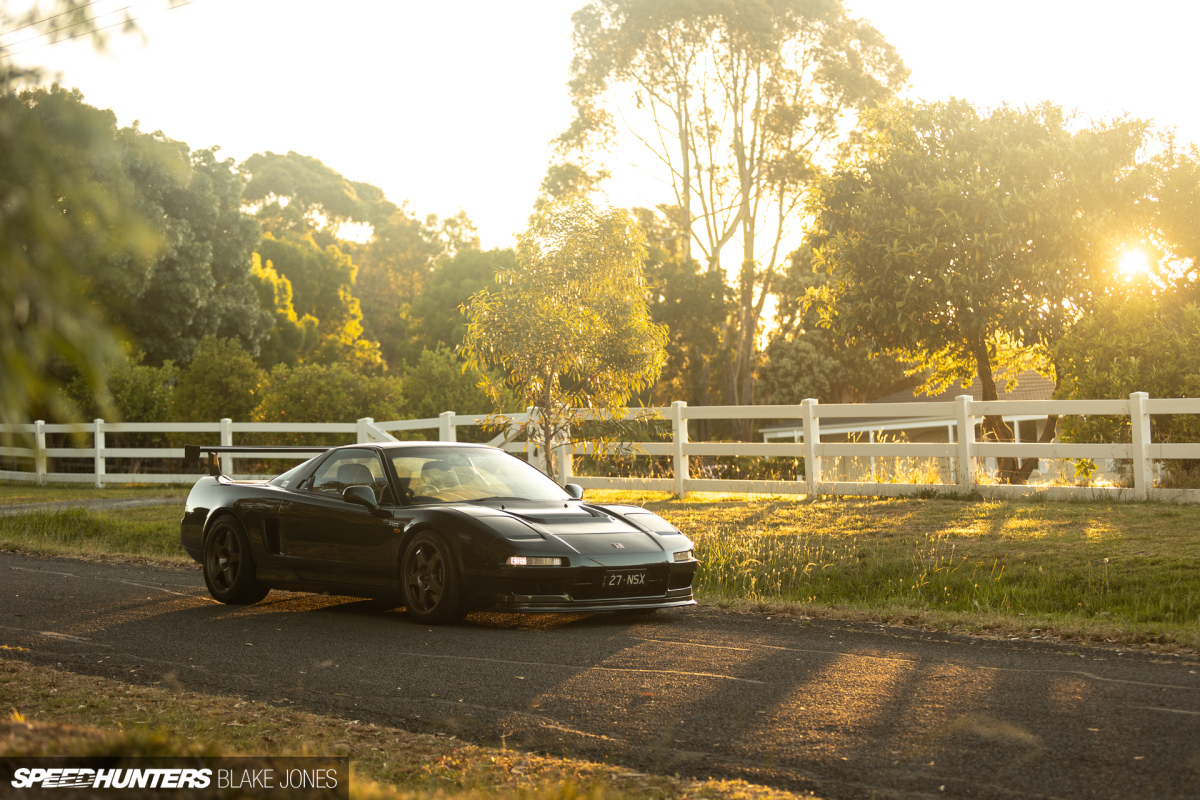 'All this talk of 'inspiration' and 'aesthetics' – have you forgotten about performance?' you ask. Well, yes, somewhat. Although I do believe that a theoretical functionality underlies some of these changes, no aerodynamicists have been harmed in the making of this Project NSX update. This is just as much about having fun as going fast.
Now that the armchair Adrian Neweys have lost interest and left, let's talk inspiration.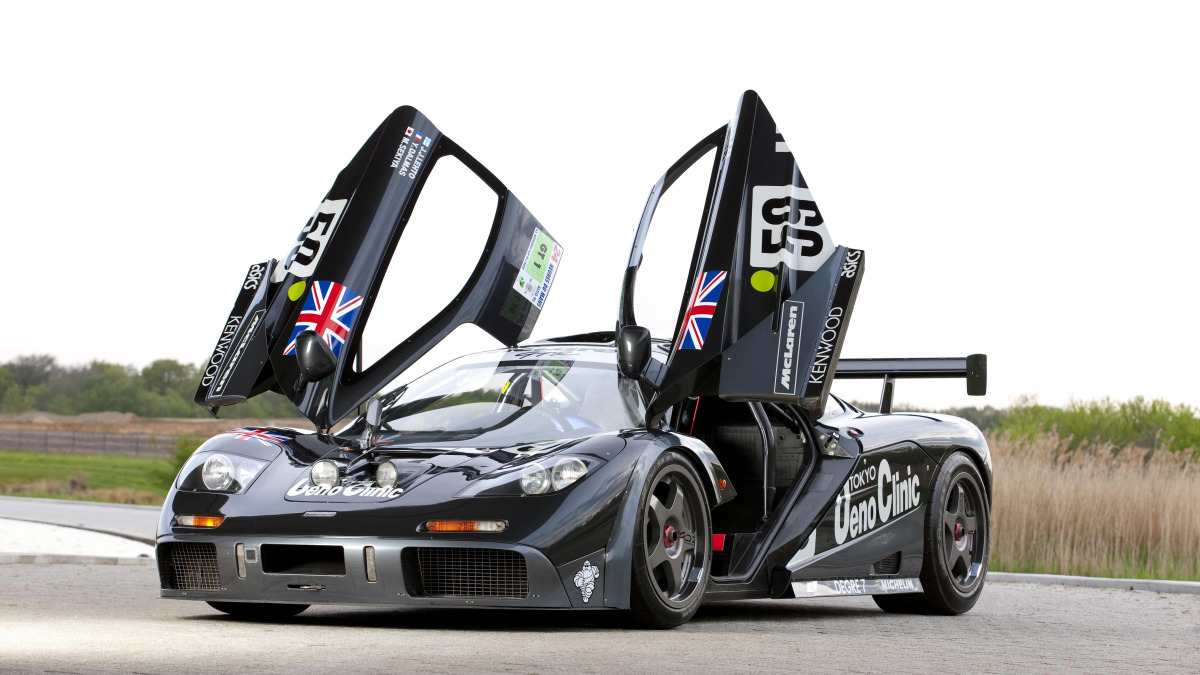 1995 was a special year in motorsport for Honda, and for Japan. It would see a Japanese driver stand on the top step of the outright podium for the first time when Yannick Dalmas, Masanori Sekiya and JJ Lehto piloted the Kokusai Kaihatsu Racing McLaren F1 to victory.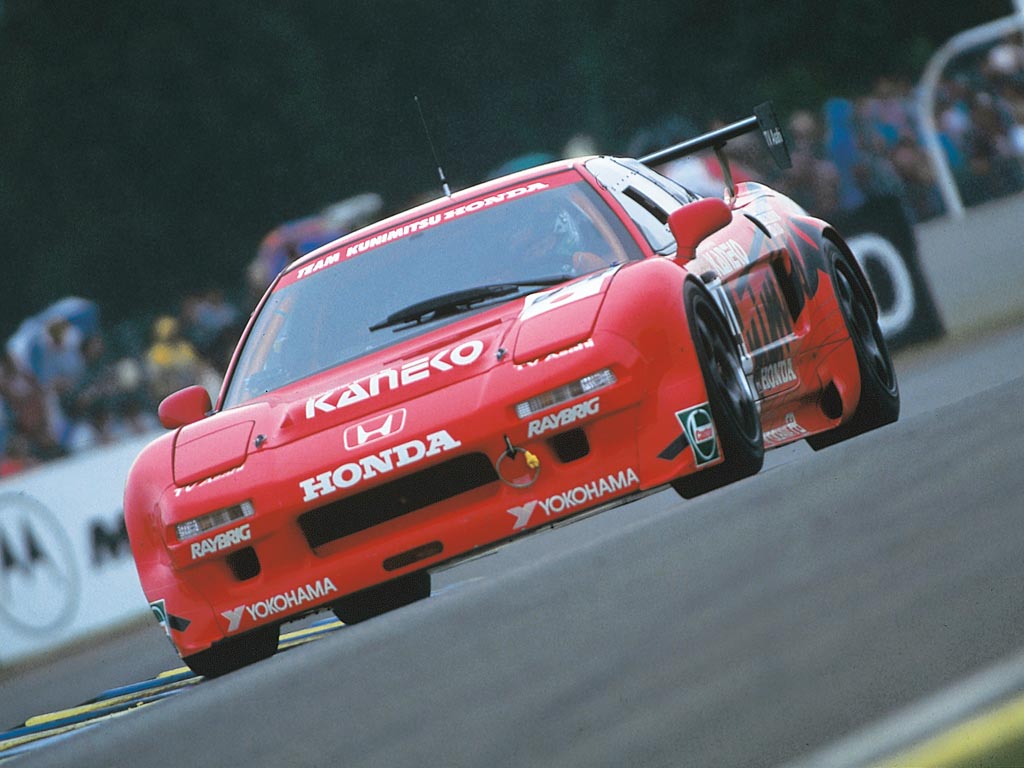 Meanwhile the All-Japan combination of Keiichi Tsuchiya, Akira Iida and Kunimitsu Takahashi in their Yokohama Advan-shod NSX took out the LMGT2 title (8th overall).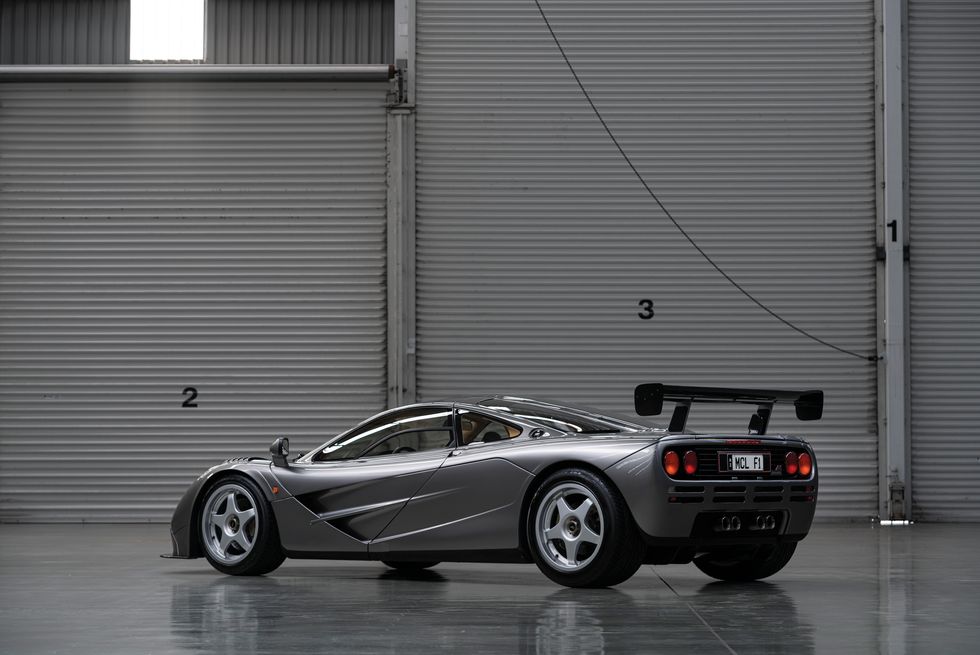 Photo credit: Andrei Diomidov
To celebrate the F1's outright victory, McLaren released five road cars based on the Le Mans winner, simply referred to as the F1 LM. This is my all-time number one road car.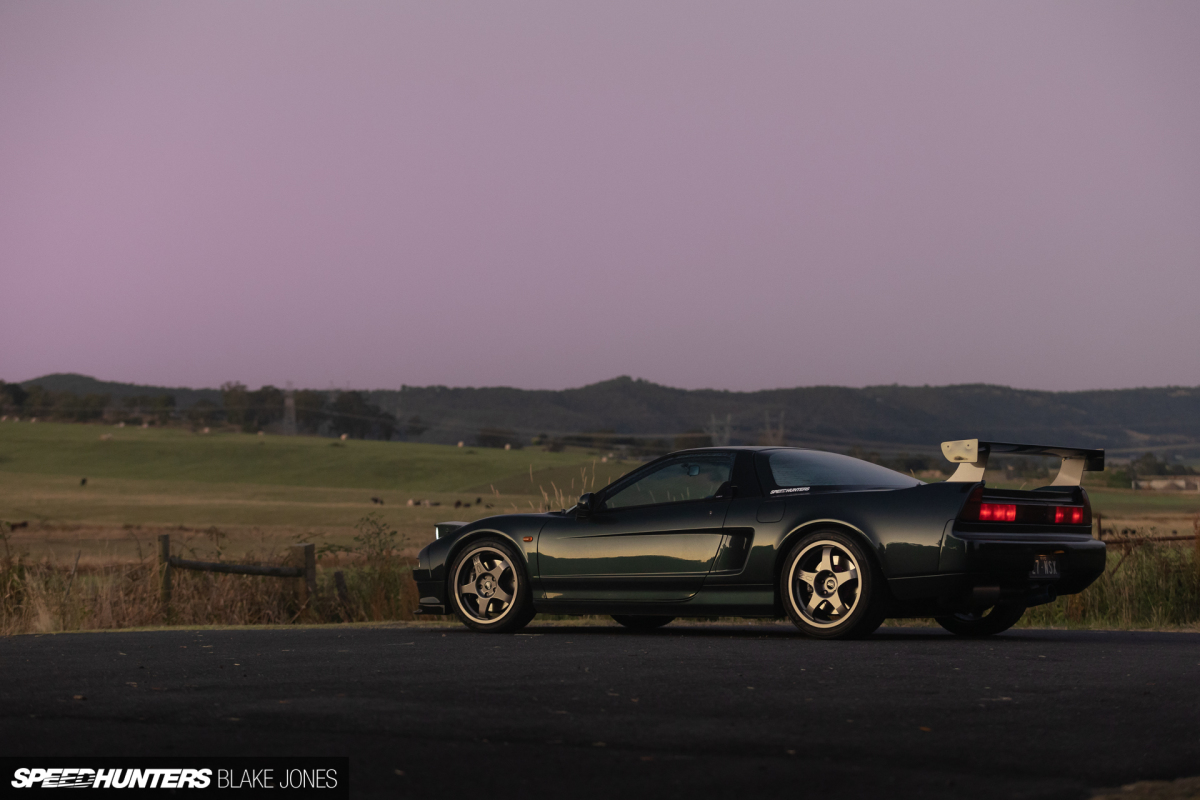 The silver LM above sold for US$20m (pre-COVID!), so owning a mighty McLaren F1 LM might be slightly out of reach for me. But I can certainly borrow that period correct race-car-for-the-road concept from which it was born.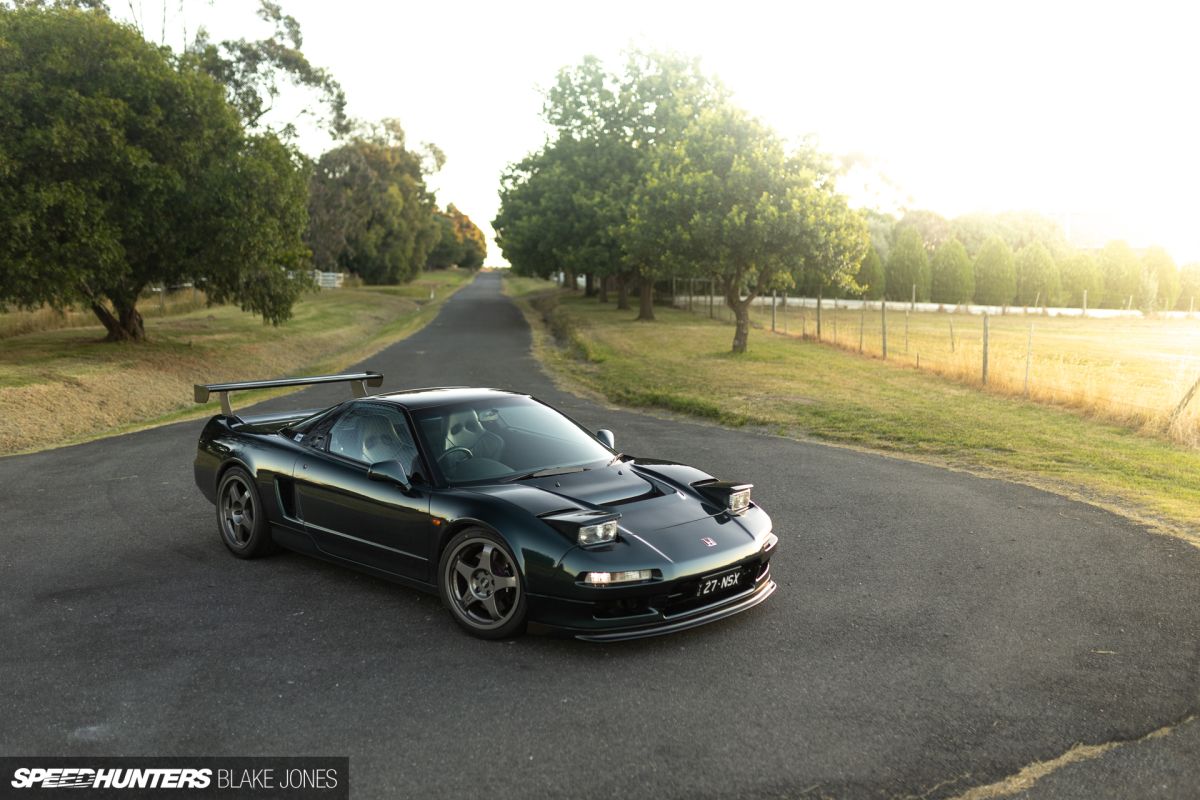 Since McLaren released a special edition to celebrate their '95 Le Mans victory, I pondered what it might look like if Honda did the same.
Rolling Stock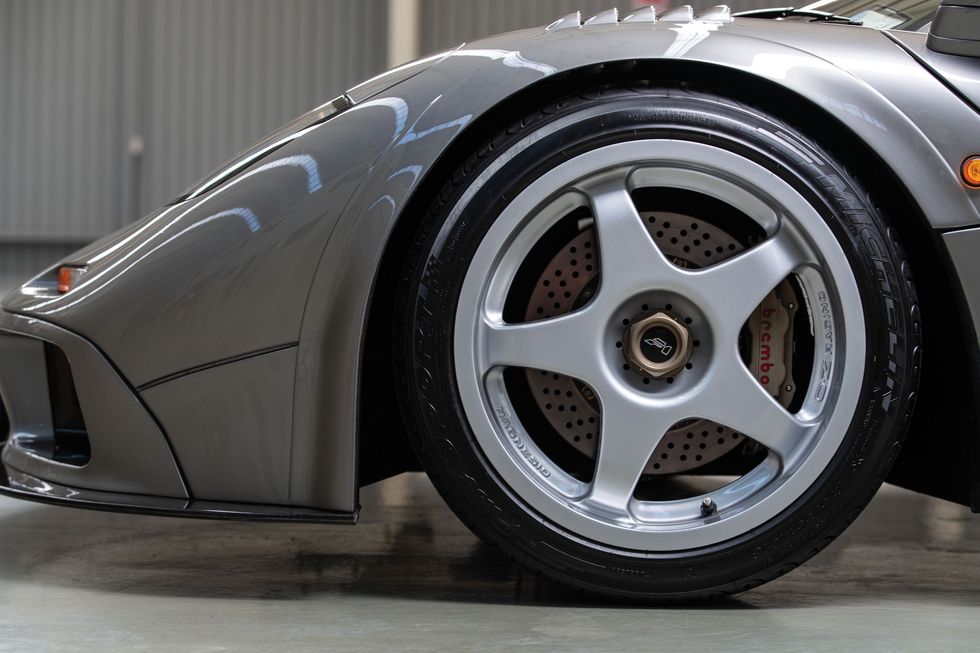 My homage to the 1995 winners would, of course, need to be a period-correct set of five-spoke wheels, as worn by both the F1 and NSX.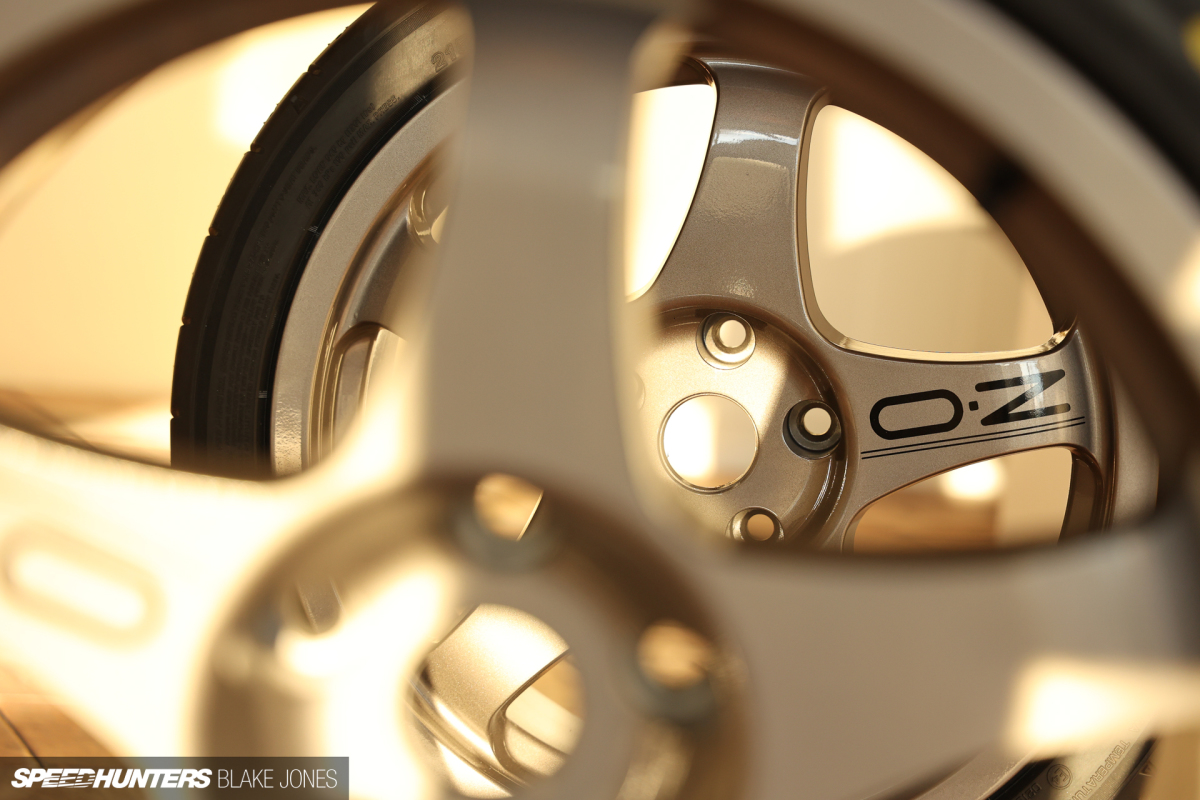 The Honda's centre-locks were made by Speedline while McLaren turned to OZ Racing for their magnesium-alloy racing wheels, called Chrono.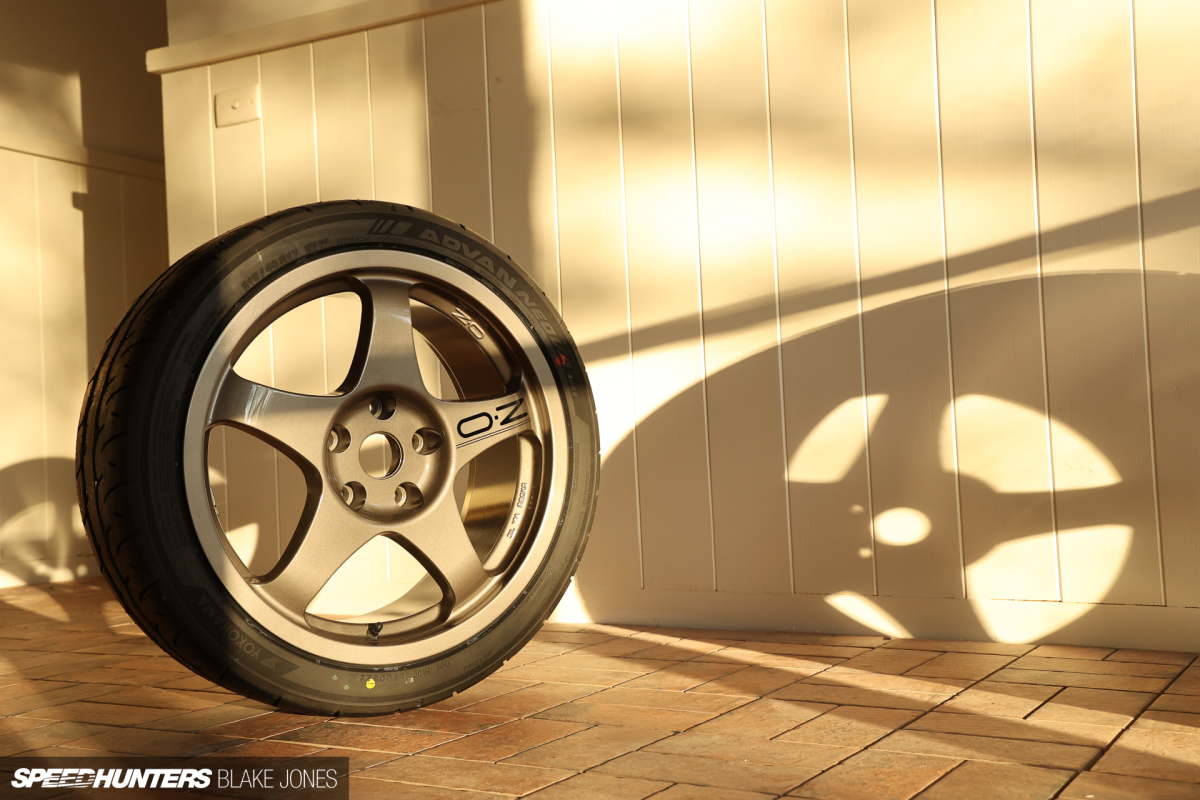 Both of these centre-lock race wheels had multi-stud road car versions released but have been long-since discontinued. I had never seen the Speedlines available for 5×114.3 cars, being more commonly specced for Porsche or Ferrari stud patterns.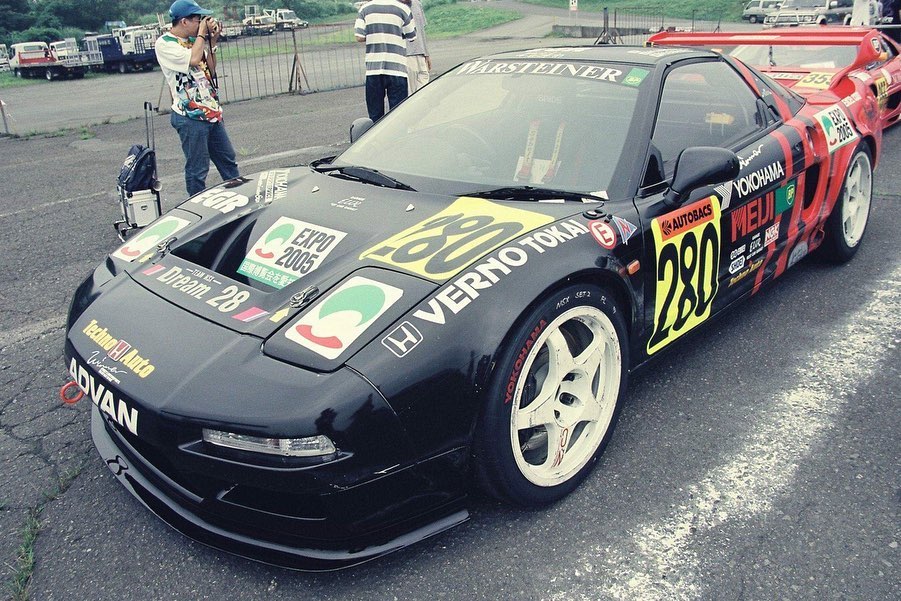 I knew the OZs should be available because I'd seen a few NSX wearing them back in the day. Pictured is another Yokohama Advan-sponsored car which ran in a Japanese domestic race series in the early 2000s. The original Gruppe M/K&N demo car was another that had stuck in my mind.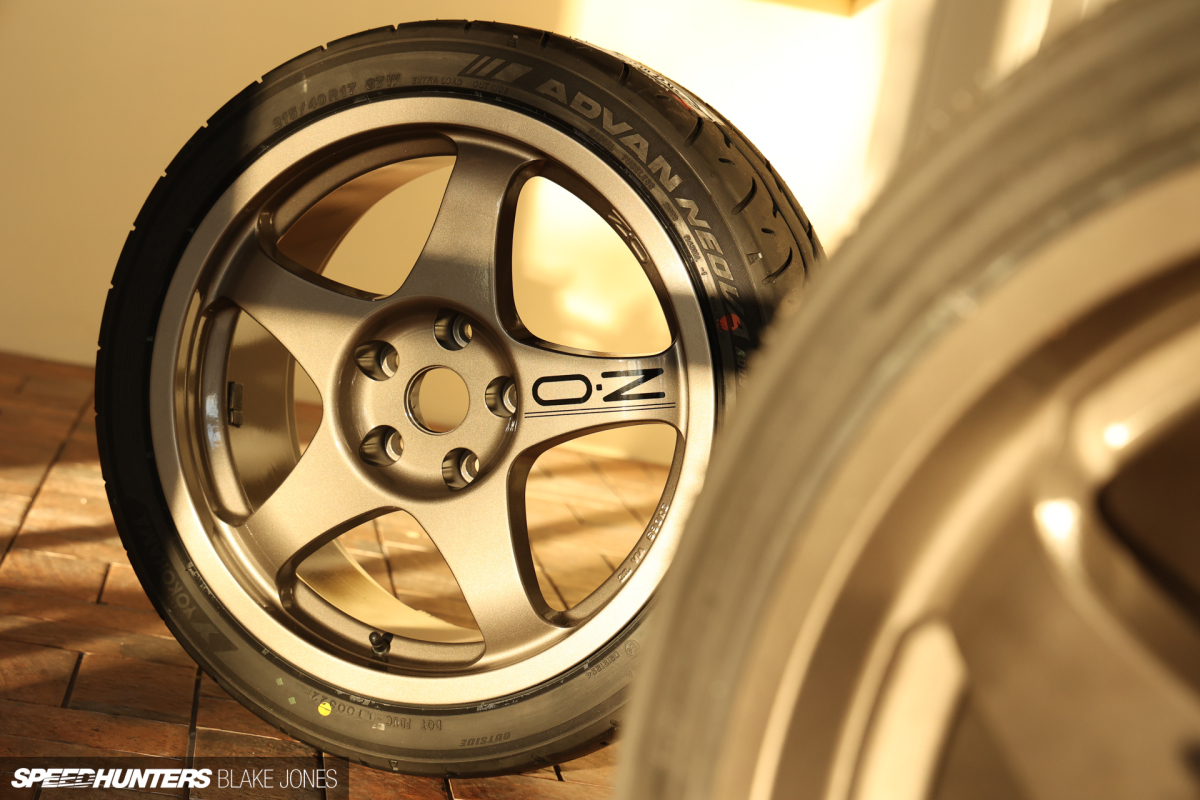 There were a few old listings for NSX sets (staggered sizing, 17-inch front and 18-inch rear being most common) but during the six-month period I was properly searching, none came up for sale.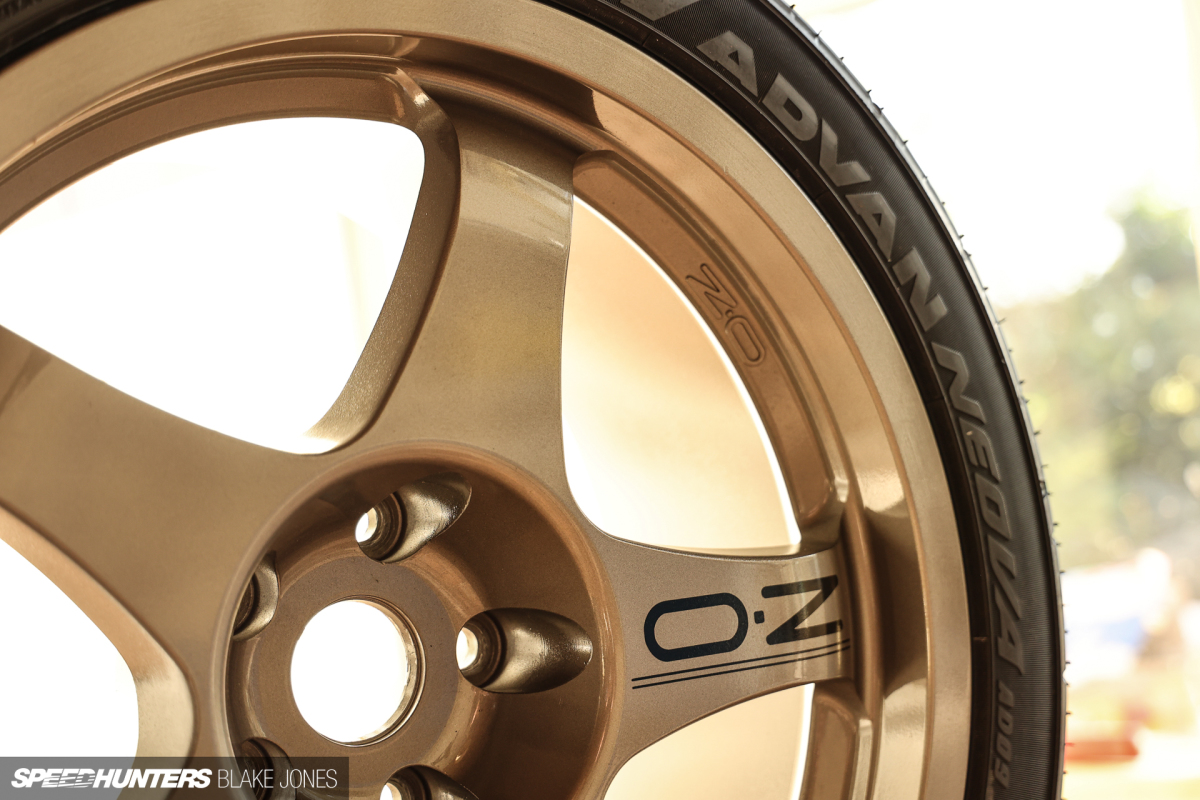 It's hard to find the larger size of OZ Chrono, so when a pair of well-used 18s appeared on Yahoo! Auctions Japan, I decided it was time to take a different approach – buy the two 18s and a less rare set of four 17s which could be split to get my front wheels.
A few months later, they arrived via container. The set of four were in great condition; the 18s were worse than expected, but nothing too concerning – the original white paint would be gone soon regardless. The road wheels are aluminium instead of magnesium so are heavier but much easier to work with for a wheel repairer.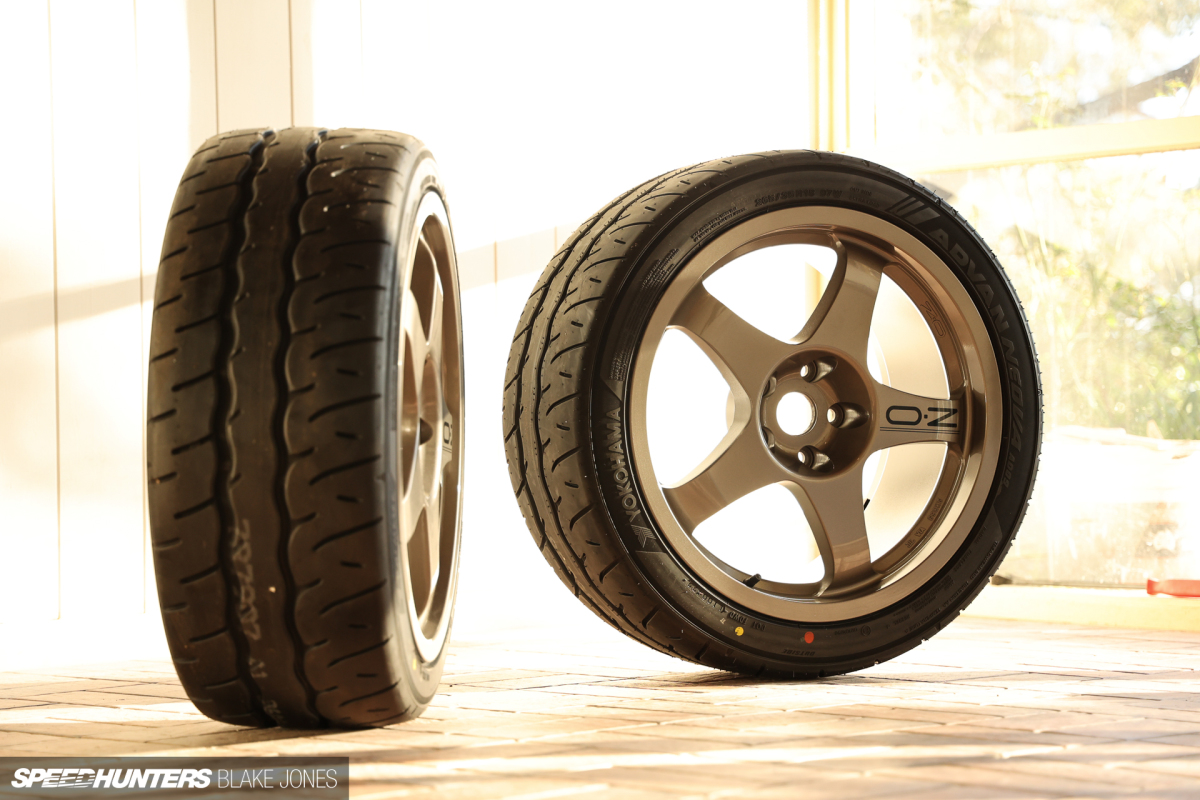 A shop local to me, Eastern Wheel Works, handled the restoration work and did a stellar job. We ended up choosing a silver from the Hyundai colour chart, which in the right light (as photographed here in afternoon sunlight) shows a slight bronze.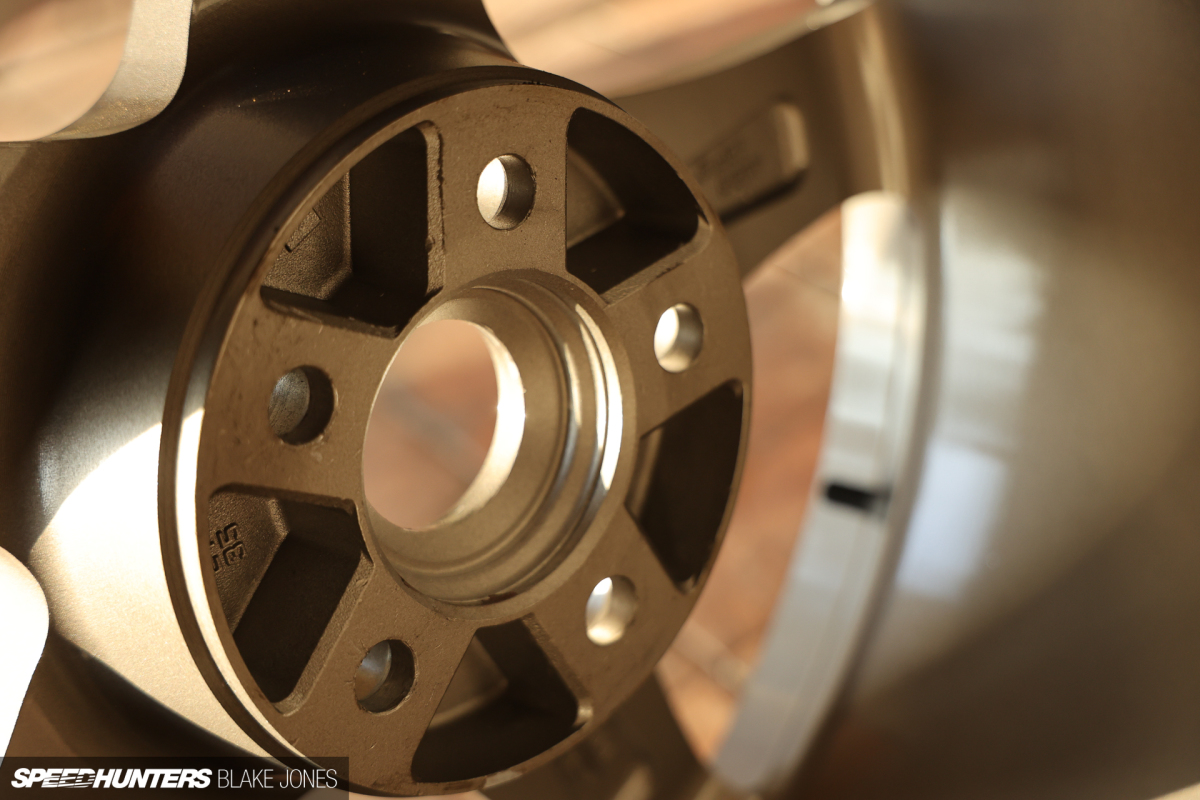 In addition to the restoration, I also had the hub bore sizes enlarged for the NSX, and a small lip machined off the inner hub to fit within the mounting face of the car's Biot rear aluminium brake hat.
A couple of reproduction OZ decals applied by yours truly, and it was job done.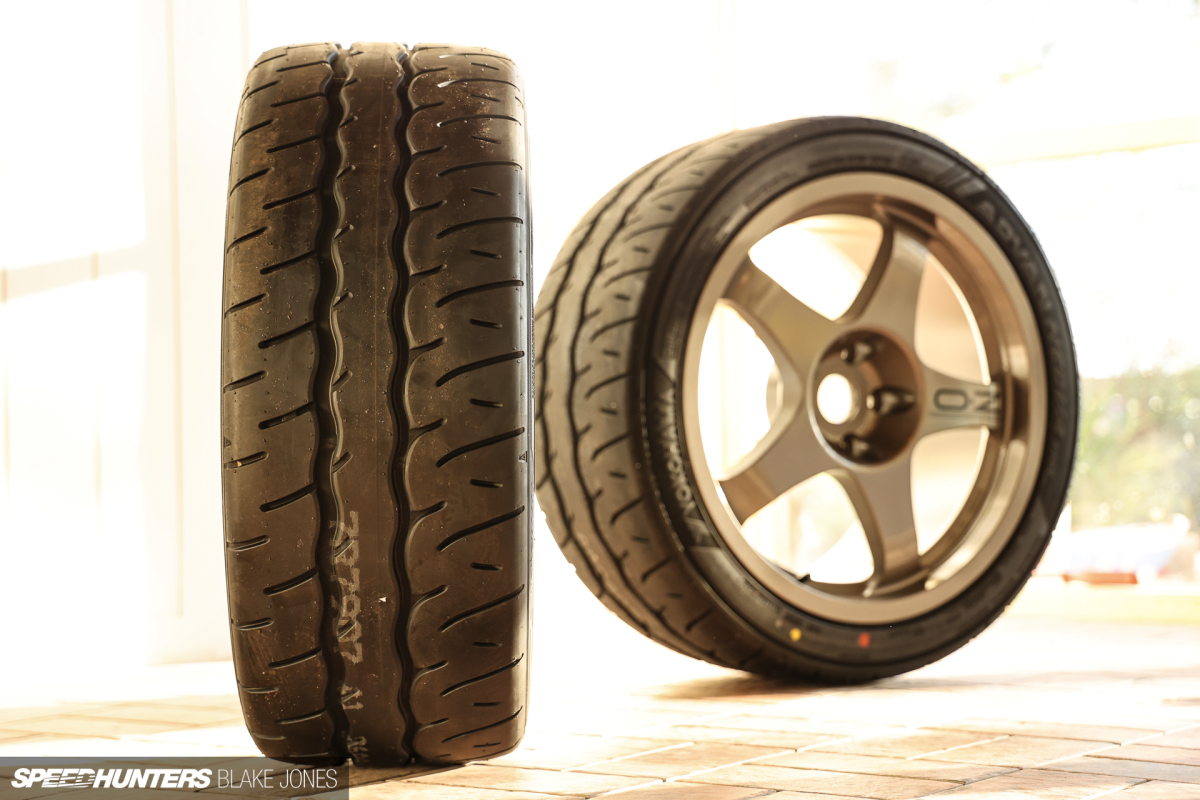 Although the wheels are old school, the tyres are decidedly new school. I still consider the Yokohama Advan Neova AD08R a new tyre, but somehow 10 years have passed since its release and tyre tech has moved on quite a bit.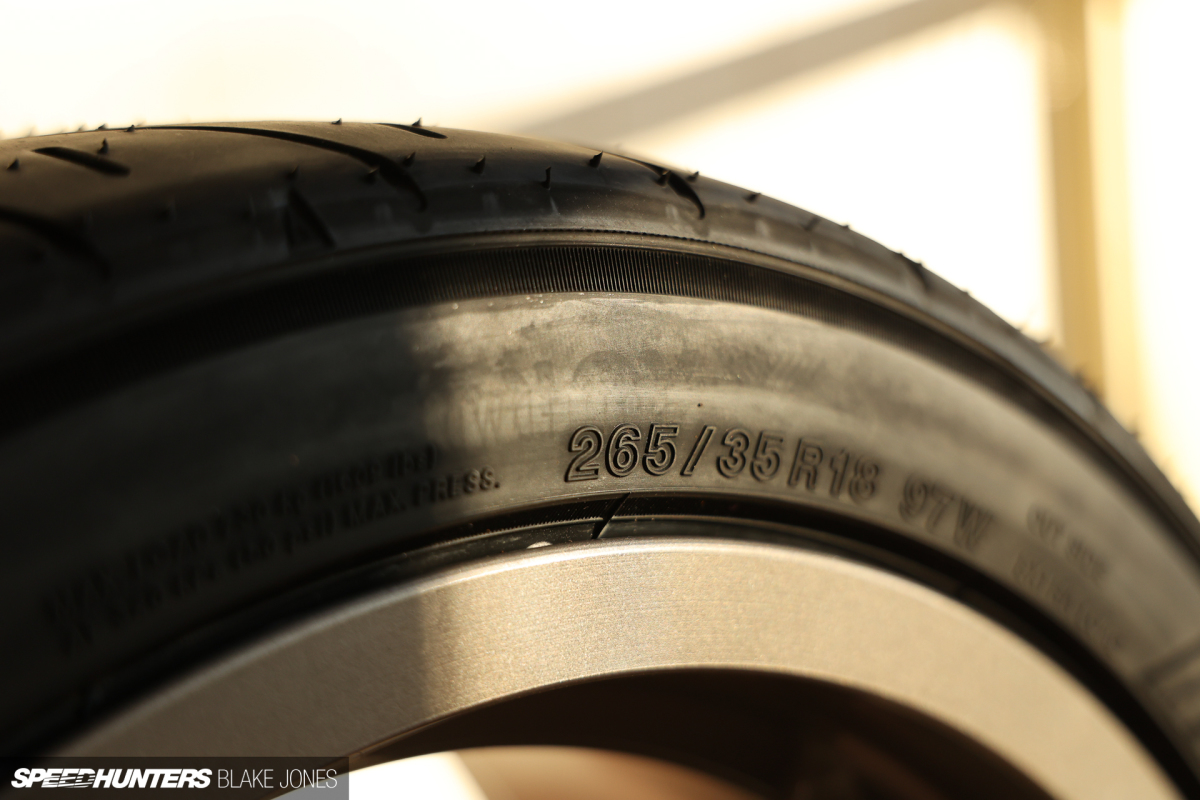 The new AD09 promises to be better in every way. Yokohama's tests showed better dry and wet performance, a more rigid sidewall (the manufacturer's highest casing rigidity ever) and greater wear resistance. Without a freezing winter here in Australia this category of blended road/track tyres fit the bill exactly for Project NSX, and it is nice getting a ton of track performance without completely compromising road manners.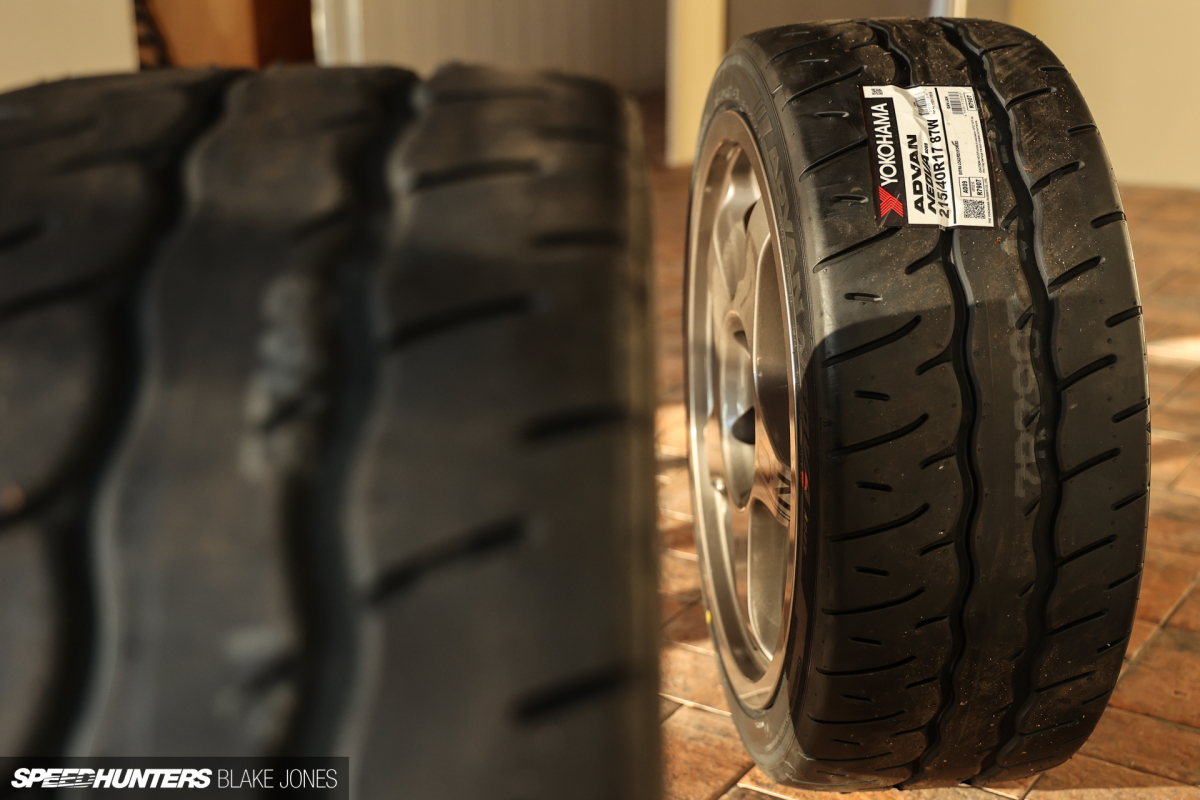 So as well as delivering those incremental performance improvements that this project is all about, it's also a nice nod to the Advan-sponsored NSX race cars of the '90s that have inspired much of the build.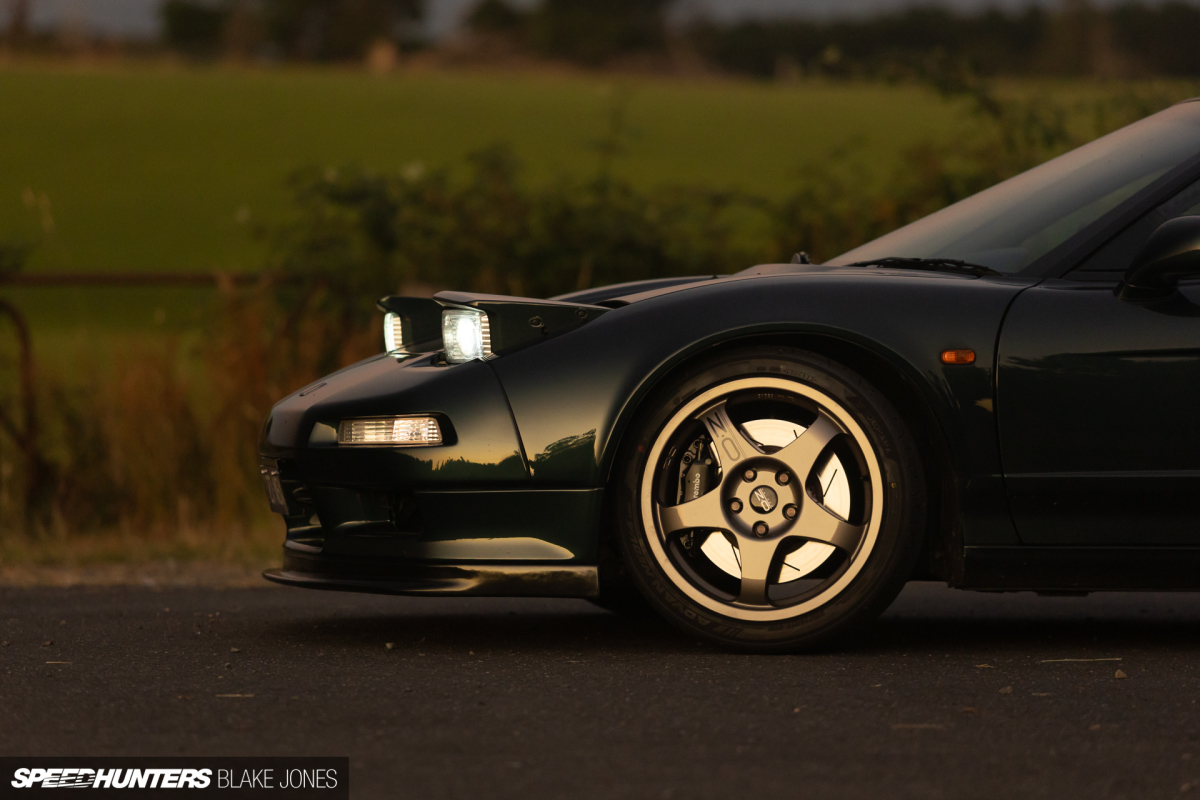 Wheel choice is extremely subjective, but I'm stoked with the end result. Visually, I'd love to go a little lower to nail that endurance racer stance, but I'm at the limits of ride height with rubbing and just clearing the speed bumps, potholes and other detritus which litter my local roadways.
I've done about 250kms on the AD09s, and so far I'm impressed. The front end feel is incredibly crisp and there is an abundance of dry grip for spirited driving. As a sign of my old age, what I've raved to people most about is the road noise, these are significantly quieter than the previously-fitted Dunlop Direzza Z3s on all surfaces, and add that extra little bit of drivability, which I wasn't expecting but am very glad about.
A Reasonable Use Of (Down)force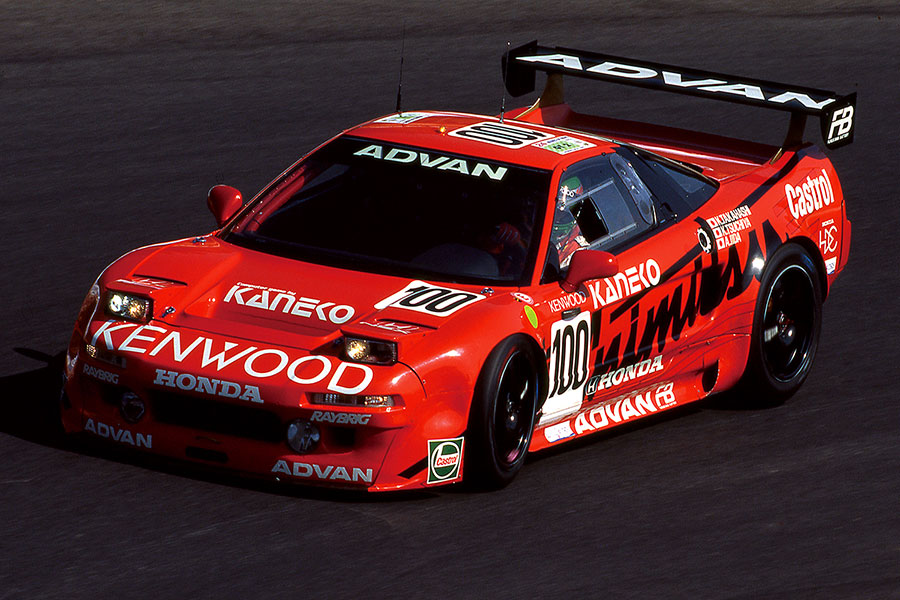 In 2002, when the 2nd generation NSX-R was released, one of the few external panels that was visually different to the standard car was the hood. The vented carbon fibre item for the NSX-R has been replicated countlessly since, but of course many modified and race NSXs had their own version for the obvious cooling and less obvious downforce benefits.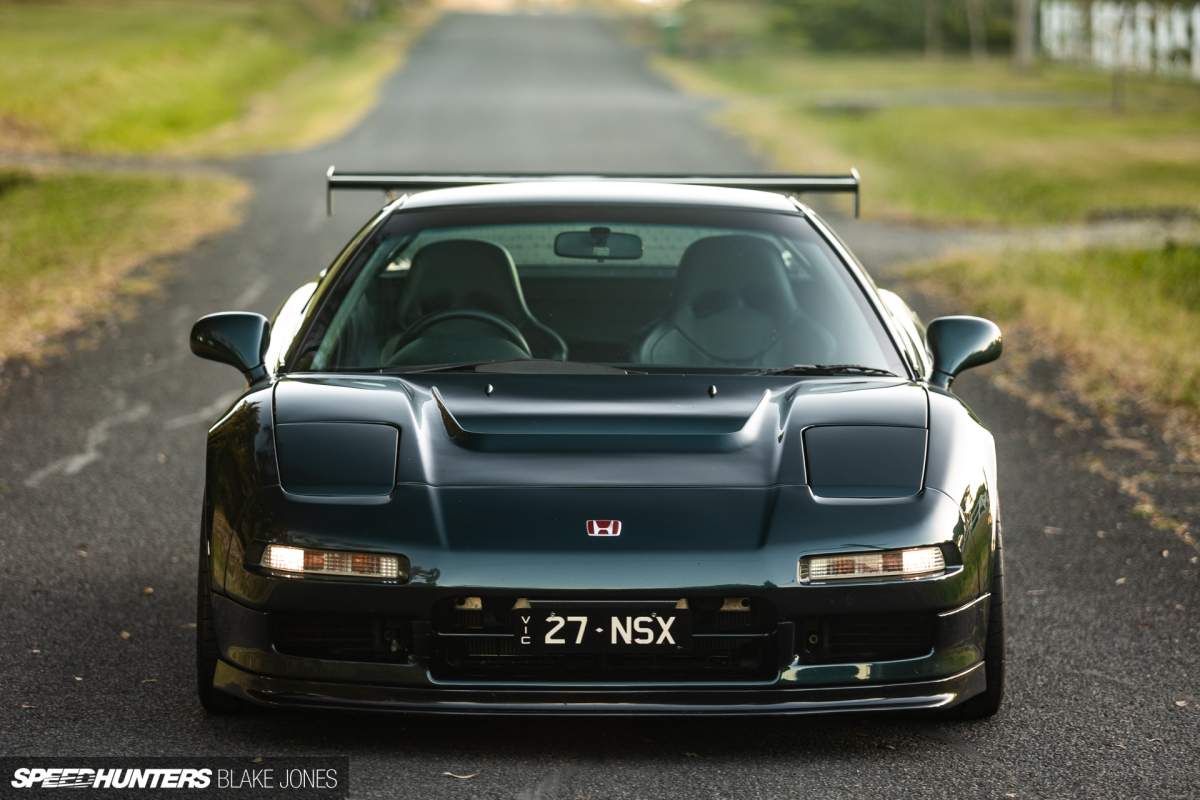 I chose Racing Factory Yamamoto's (RFY) version of that OEM NA2 NSX-R hood which has been designed to accomodate the earlier pop-up headlights of my car. RFY is a one man shop based in Kobe who also supplied the exhaust, front lip and a few small engine components used on my car.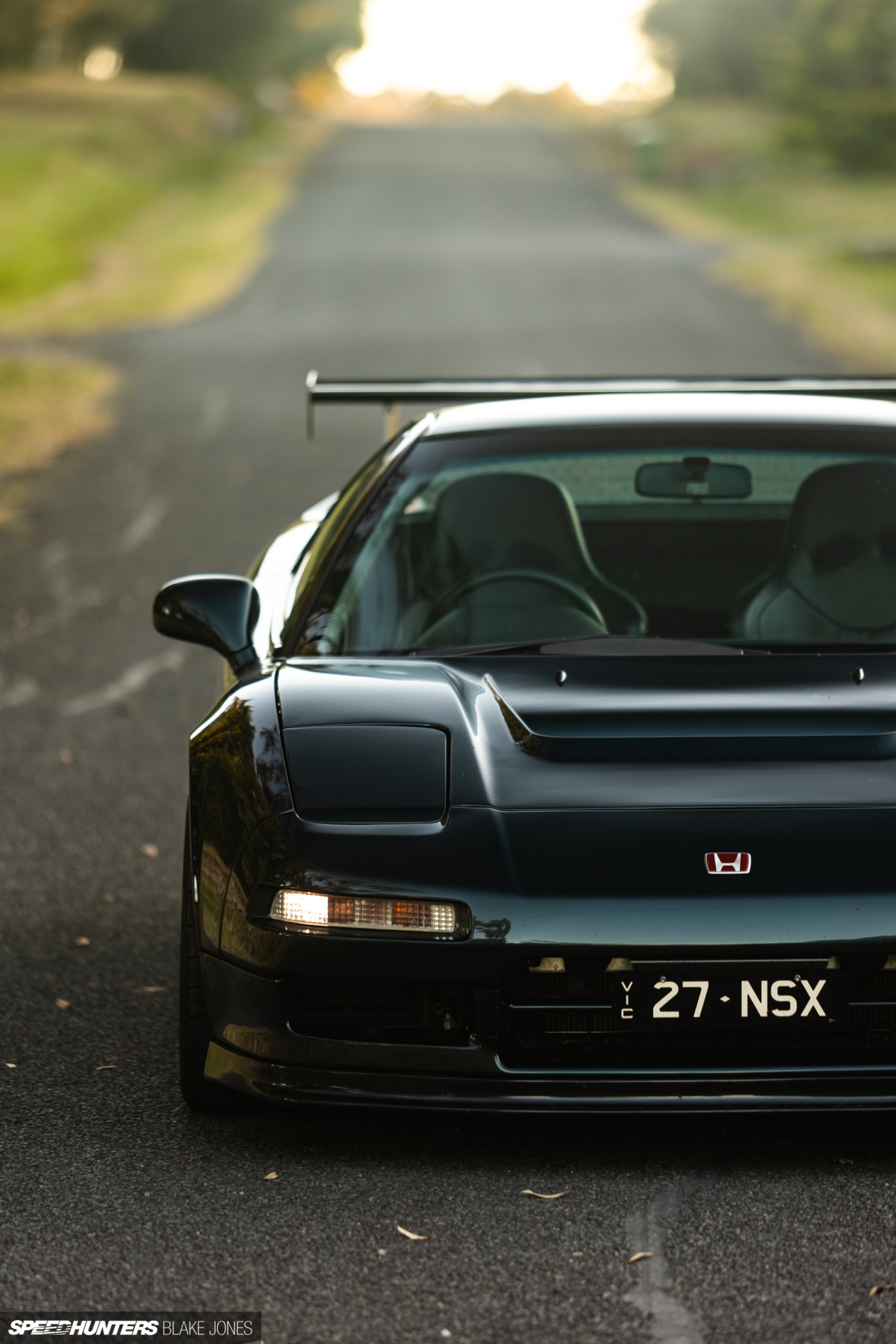 The efficiency of the nose-mounted radiator should improve somewhat with the large opening directly aft for hot spent air to evacuate through. In combination with the slightly larger aluminium radiator fitted last year, I expect that the slow overheating on high-ambient temperature track sessions should be sufficiently managed.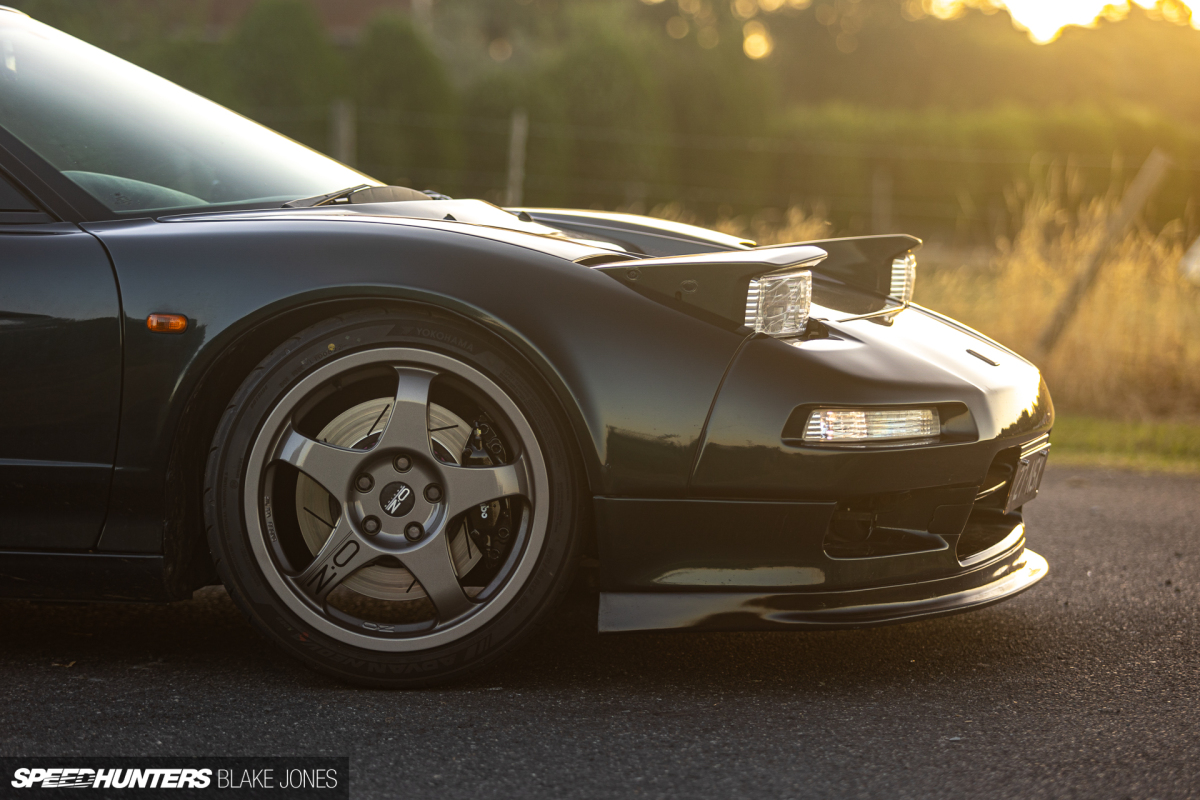 Perhaps more importantly, a vented hood will allow me to seal the underside of the front end with a flat panel now that the post-radiator air can flow up and out instead of down. This will give the NSX a mostly flat floor from the front lip to the rear firewall, which should significantly smooth airflow under the car and contribute to aero stability and perhaps a slight increase in downforce.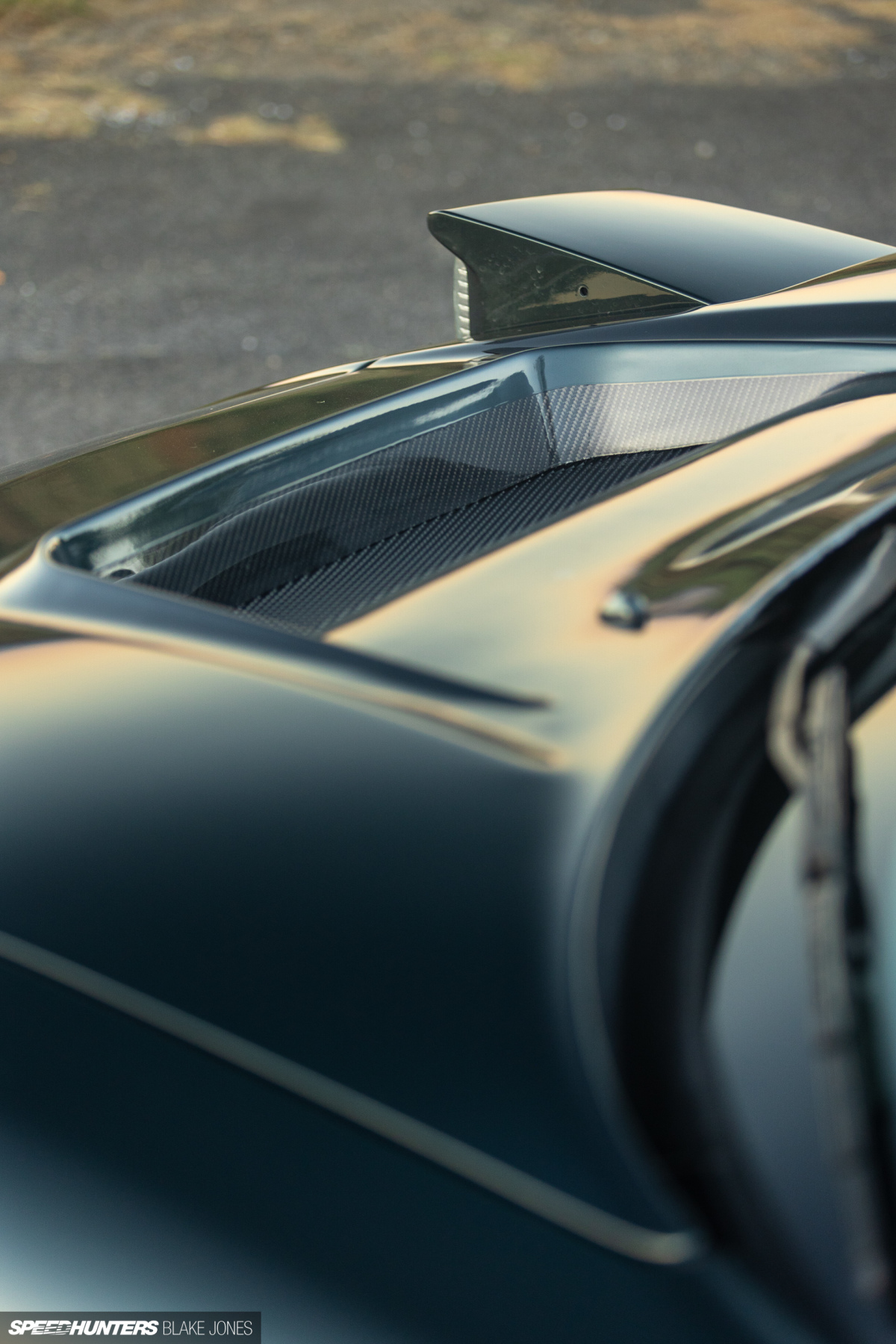 My budget couldn't stretch to cover the 4x price premium for a trick 'dry' carbon hood, but this 'wet' carbon piece saves 2kg (4.4lb) over the already light standard aluminium panel and is significantly stiffer than a fibreglass equivalent. We decided to leave a strip of carbon exposed beneath the final paint for a bit of visual flair.
Paint was entrusted to Nakama/DT Panels. Unlike most paint shops, they don't shy away from taking on tricky single panel paint match work, which has endeared them to local modifiers and tuners for obvious reasons – for example those looking to get their Z-tune or NSX-R style bonnets matched to factory paint.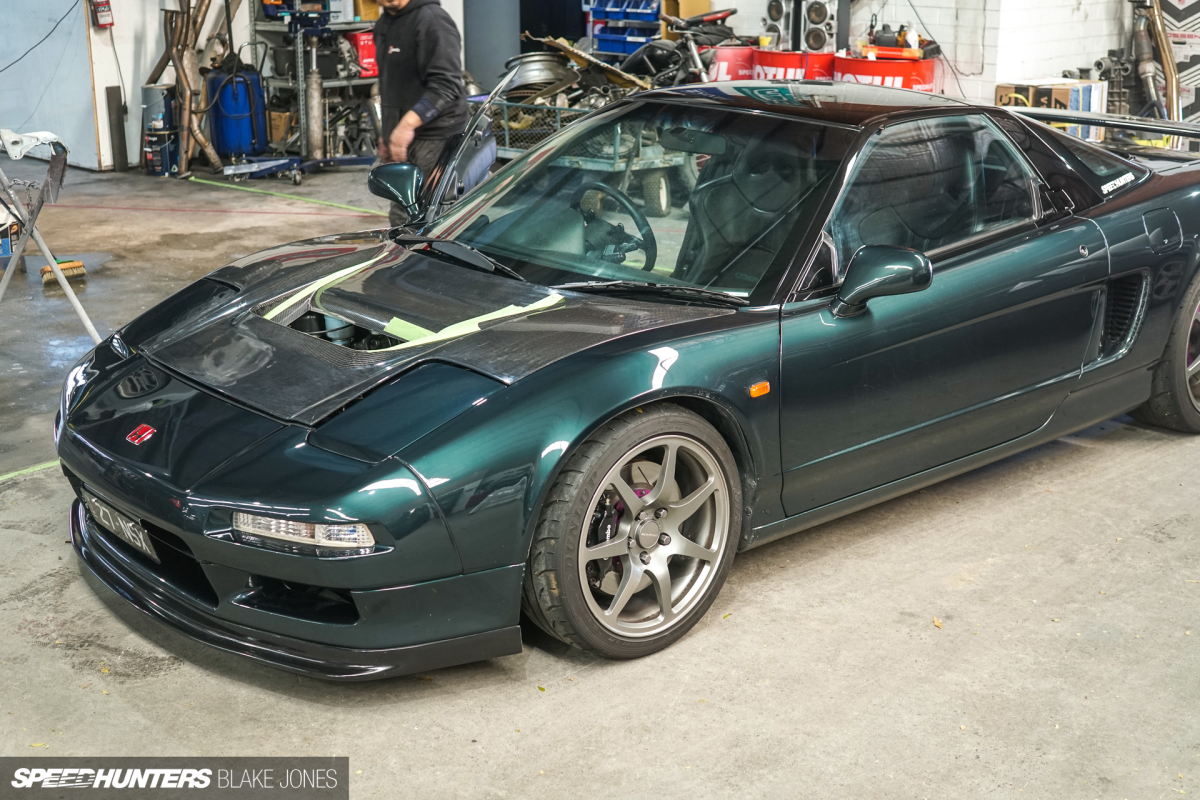 First thing was checking the fitment to make sure there were no major issues with the shape and mounting of the panel. There's some pretty crap aftermarket panels out there and it would have been pretty devastating after forking out for the part and shipping to find out it would have massive uneven gaps.
Thankfully the RFY panel was "good" according to Kenny, the shop's hands-on owner. Not perfect, but with some adjustments to the mounts, it received his important nod of approval.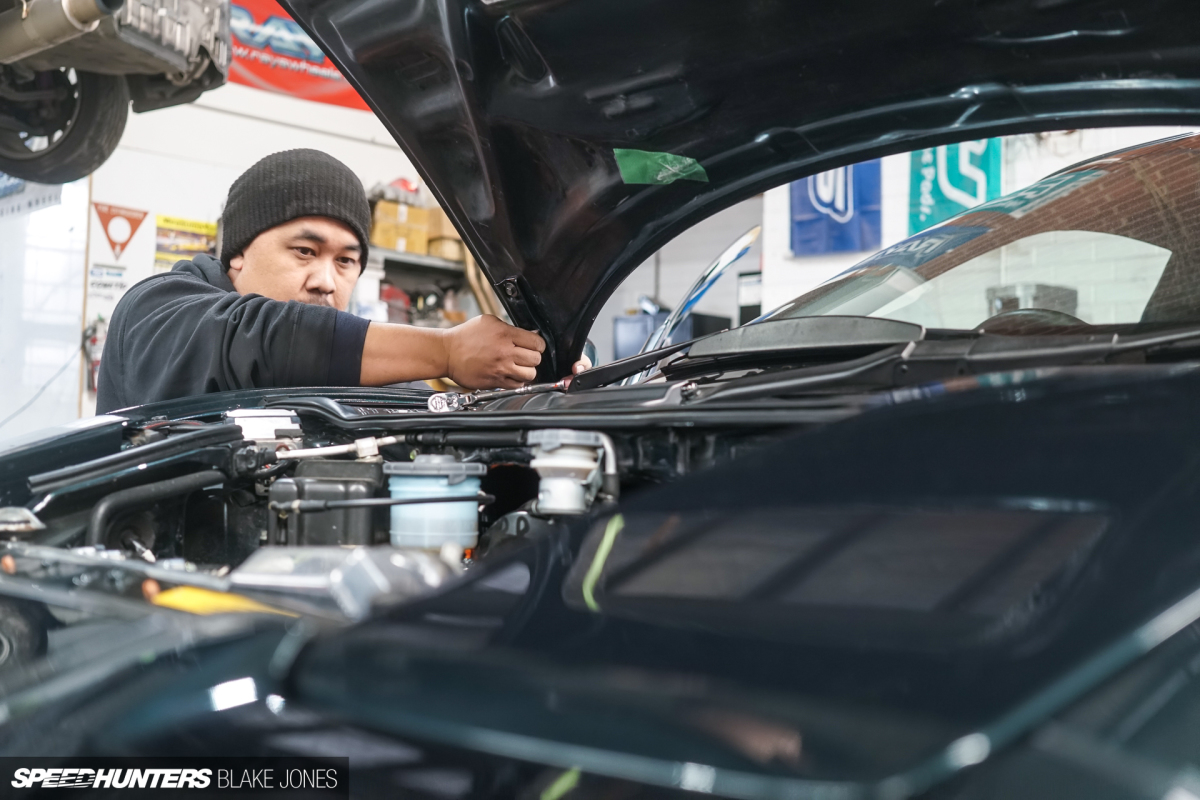 There was also the job of transferring over the windscreen washer nozzles and related hardware and ensuring even panel gaps all around.
The key straight lines between the fender and hood were very good, which made Kenny happy. There is a slight height difference to the headlight panels which he pointed out (and now I can't unsee) but this was deemed to be a fair compromise for a panel like this.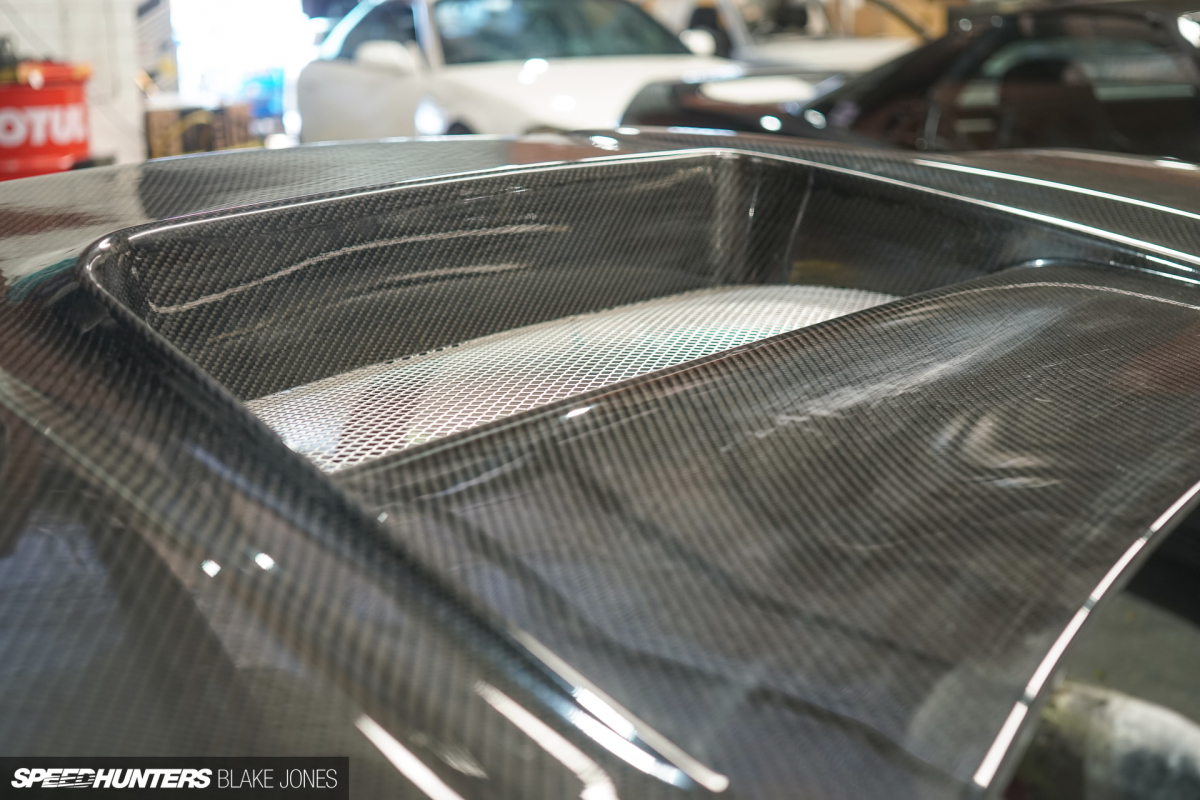 The vent section on the RFY hood was very deep, to the point where, when closed, it fouled on some standard components mounted to the rear of the radiator support. We decided to trim about 20mm from the lower edge to rectify the issue.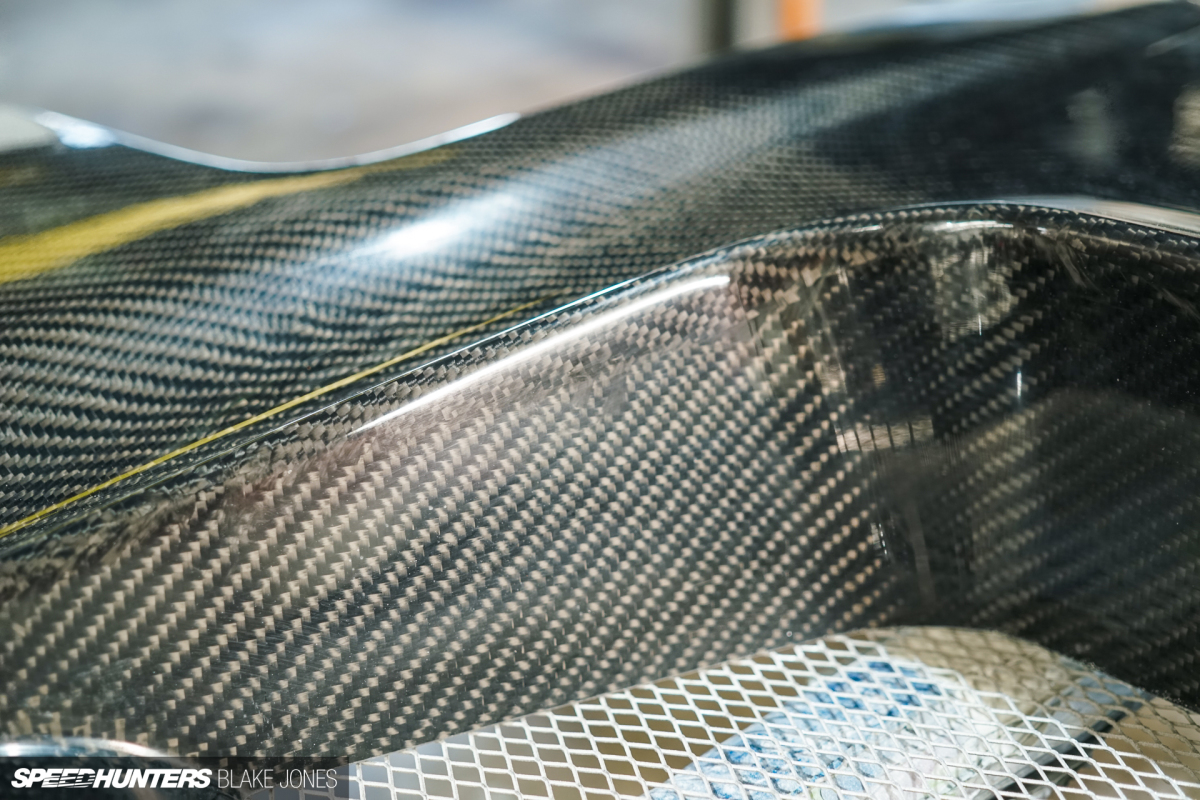 This being a mid-range carbon hood means there are some concessions to cost, and the carbon weave has sections like this seam where the pattern is visually less than perfect.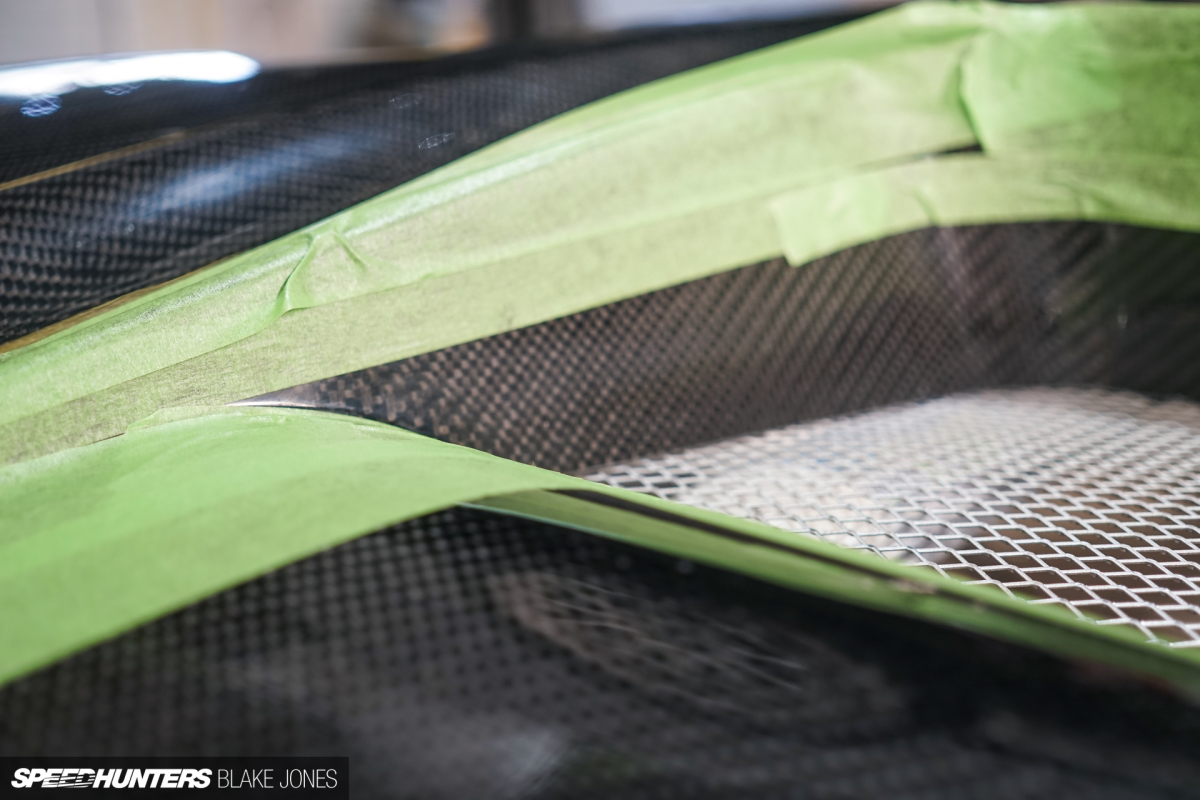 After a bit of discussion with Kenny and some masking tape mock ups, I decided to use the inner seam where the lower centre section meets the raised outer section as the transition point. This way we could expose some of the nice carbon while hiding the unsightly seam on the upper edge.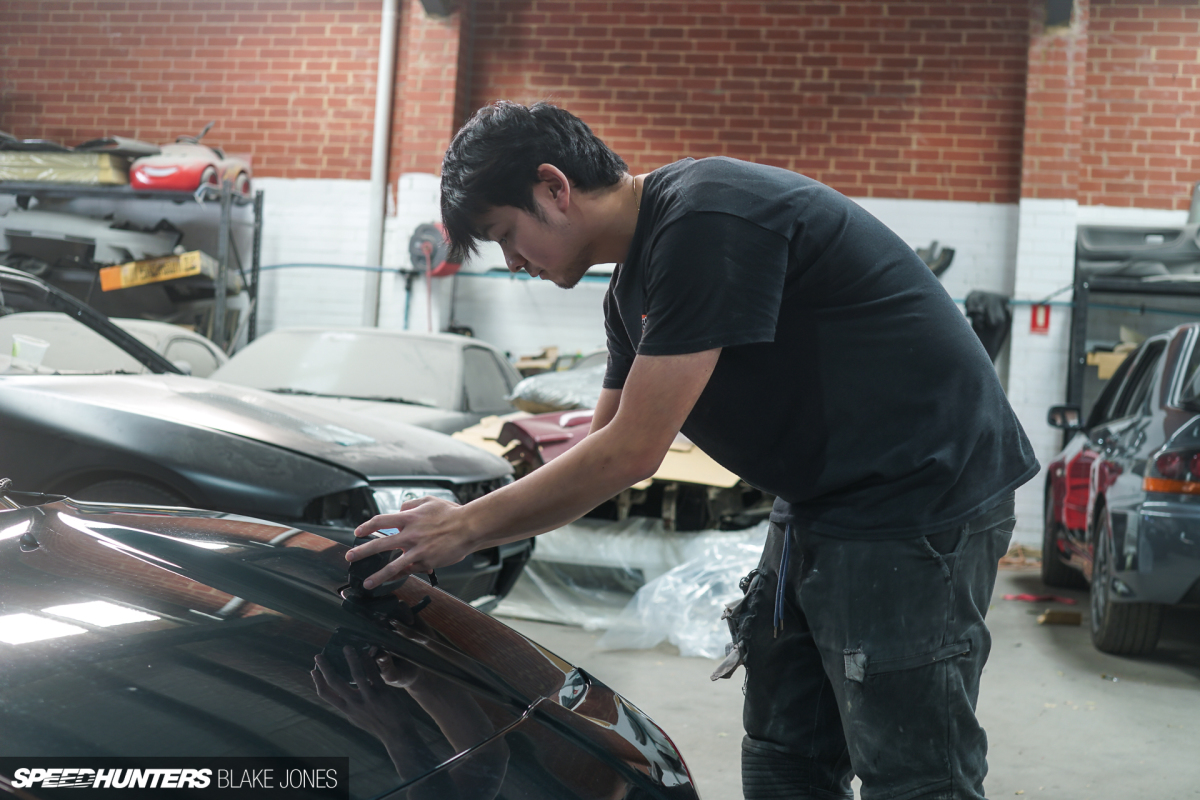 The Nakama guys knew they had their work cut out to match the standard pearl paint, which appears to slightly change colour in different light. They have recently invested in a high-tech colour-matching system, which works something like a spectrograph to provide a starting point for mixing up a paint match.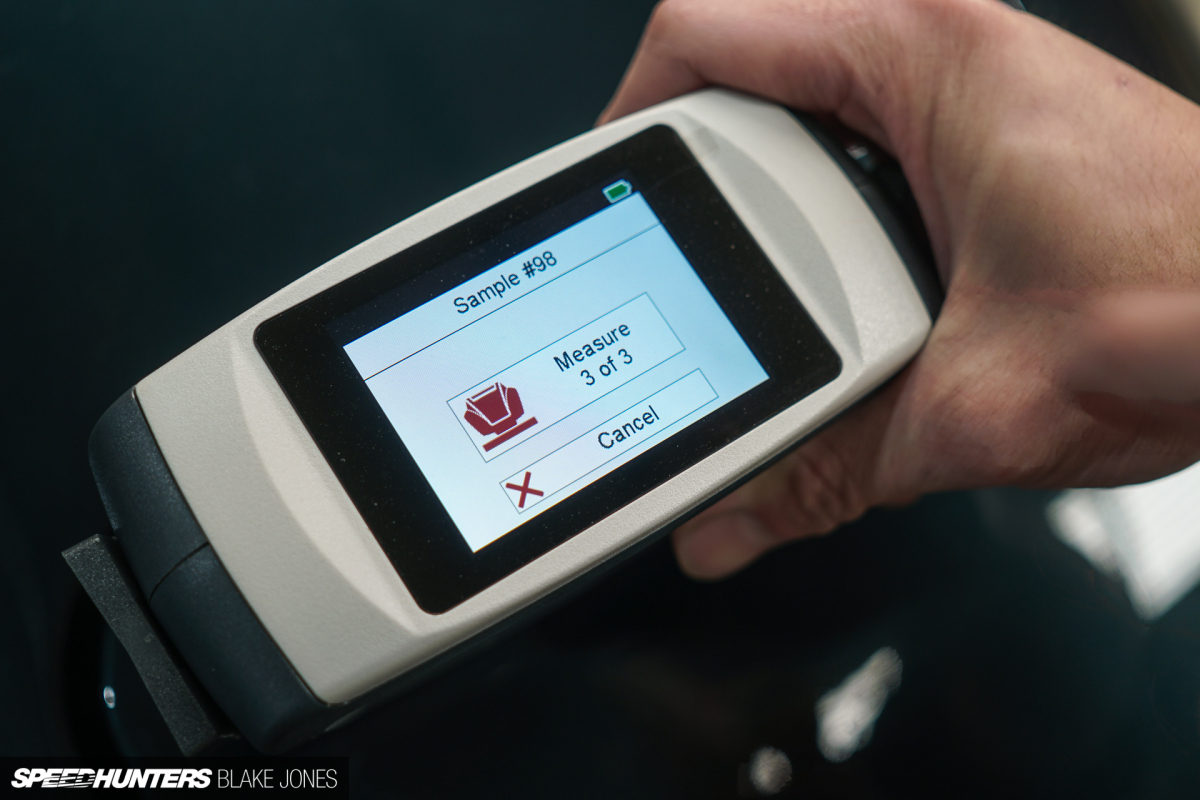 The final colour-matched paint is then decided after a few variants are mixed up and sprayed onto some test panels, then compared to the original paint in different lights inside and outside of the shop.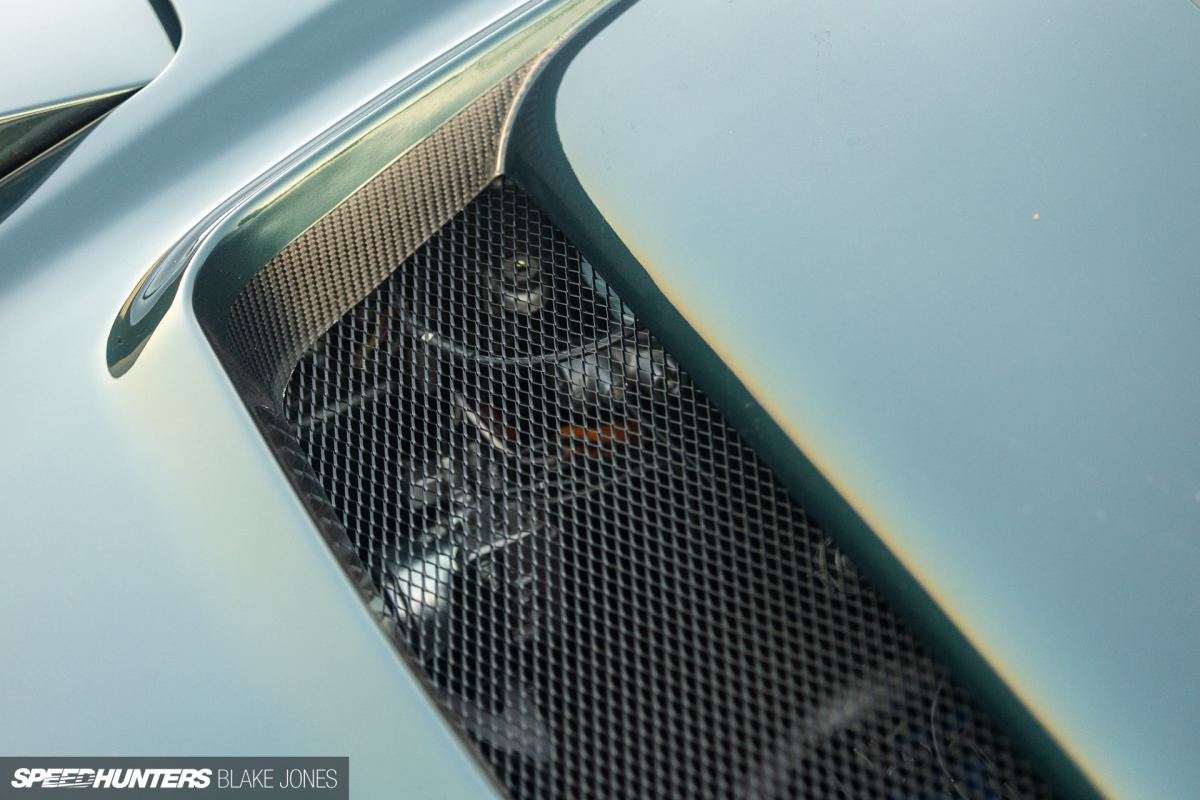 Currently, peering through the mesh reveals the ABS unit, battery and other ancillaries housed in the frunk. I have a 'duct' panel from an American manufacturer that will better direct air up through the vent, but it is not directly compatible with the deeper hood vent style which RFY has designed, so will require some significant trimming. That's a job for another day.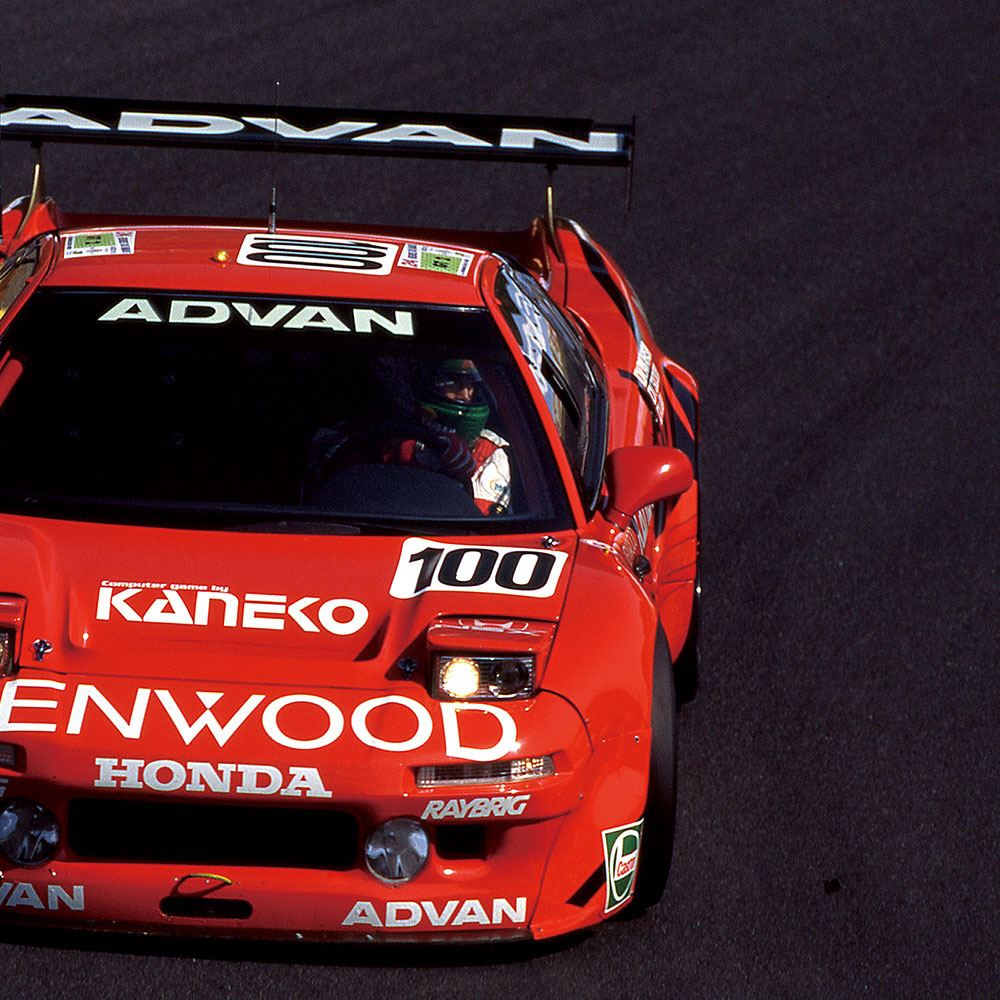 For the rear wing, I also looked to the GT2 cars as a starting point.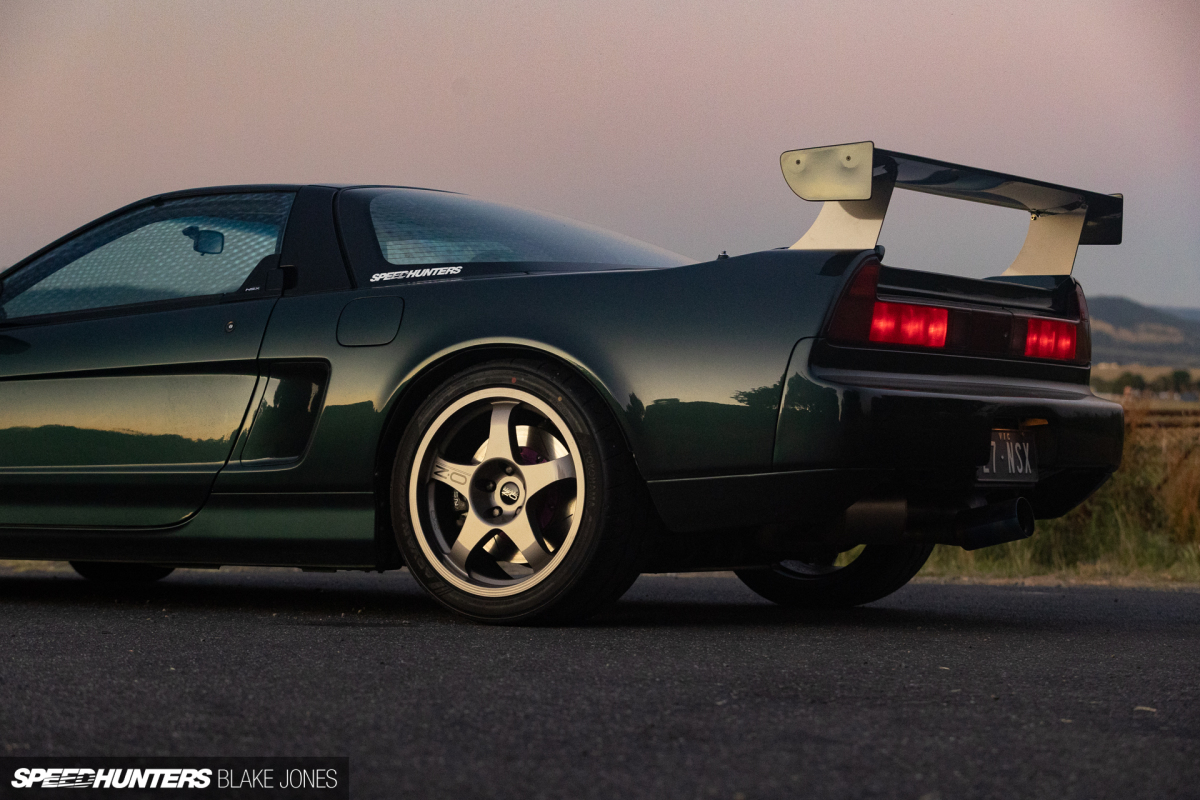 Marga Hills is one of the few small Japanese brands that is well known inside the Honda world but is completely anonymous outside. They were one of the original shops to develop components for the NSX back in the '90s and '00s, and many of their parts are close replicas of those one-off Honda Motorsport parts fitted to the Le Mans-bound vehicles.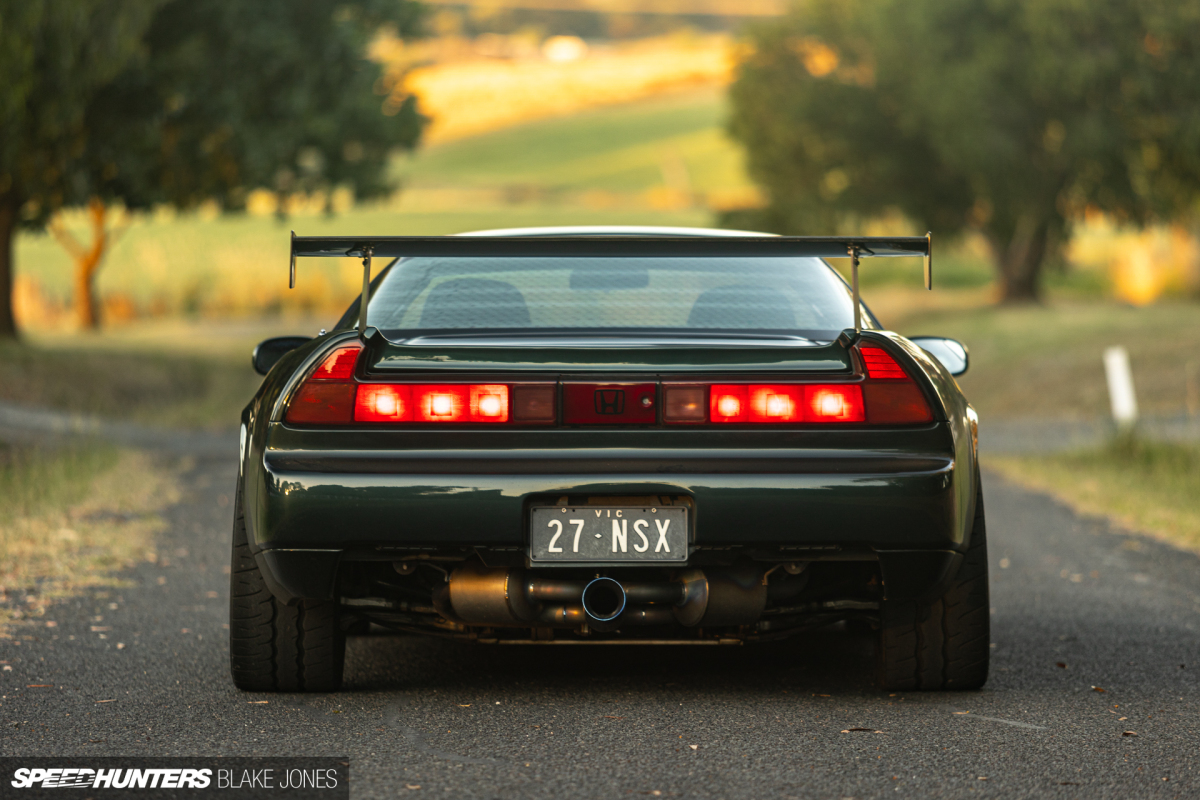 I'd actually bought the wing second hand off Yahoo! Auctions when I was still living in Japan, but it had been sitting in the closet waiting for the right time. It didn't feel right mounting it to a much more stock car back in Japan, but I think I can get away with it now.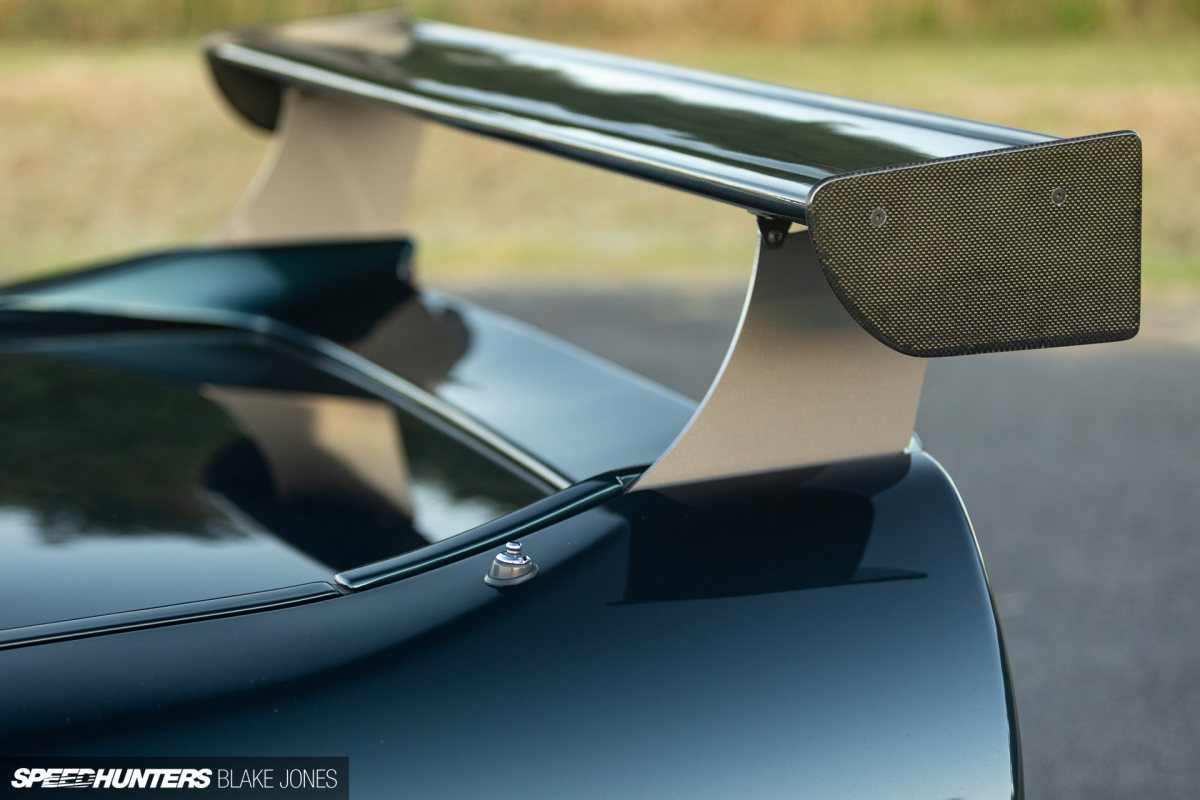 The wing is a simple single plane hollow aerofoil (with an integrated gurney flap) which is extremely light and rigid, as a wing should be. There are four points of adjustment on the front mount for the wing angle to dial in the balance.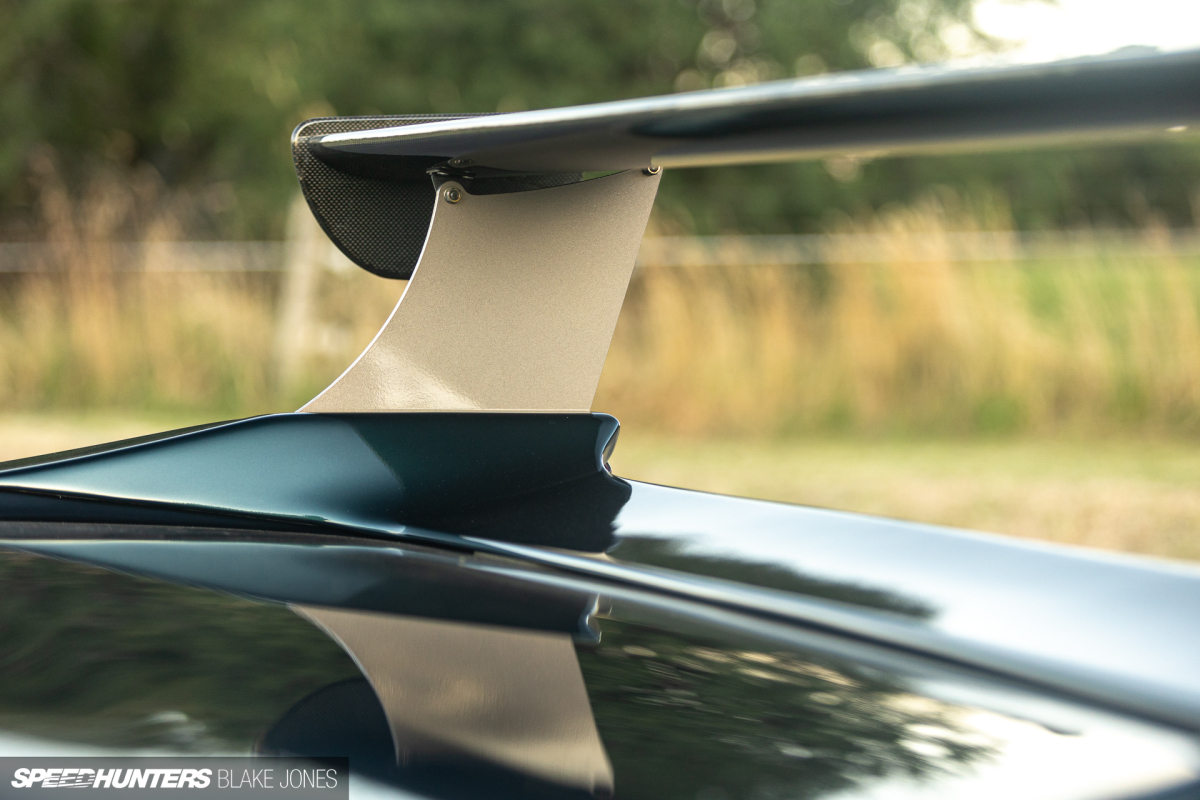 The lower section that integrates with the boot lid is fibreglass. Nakama, the same shop that did the bonnet, painted this underwing section for me.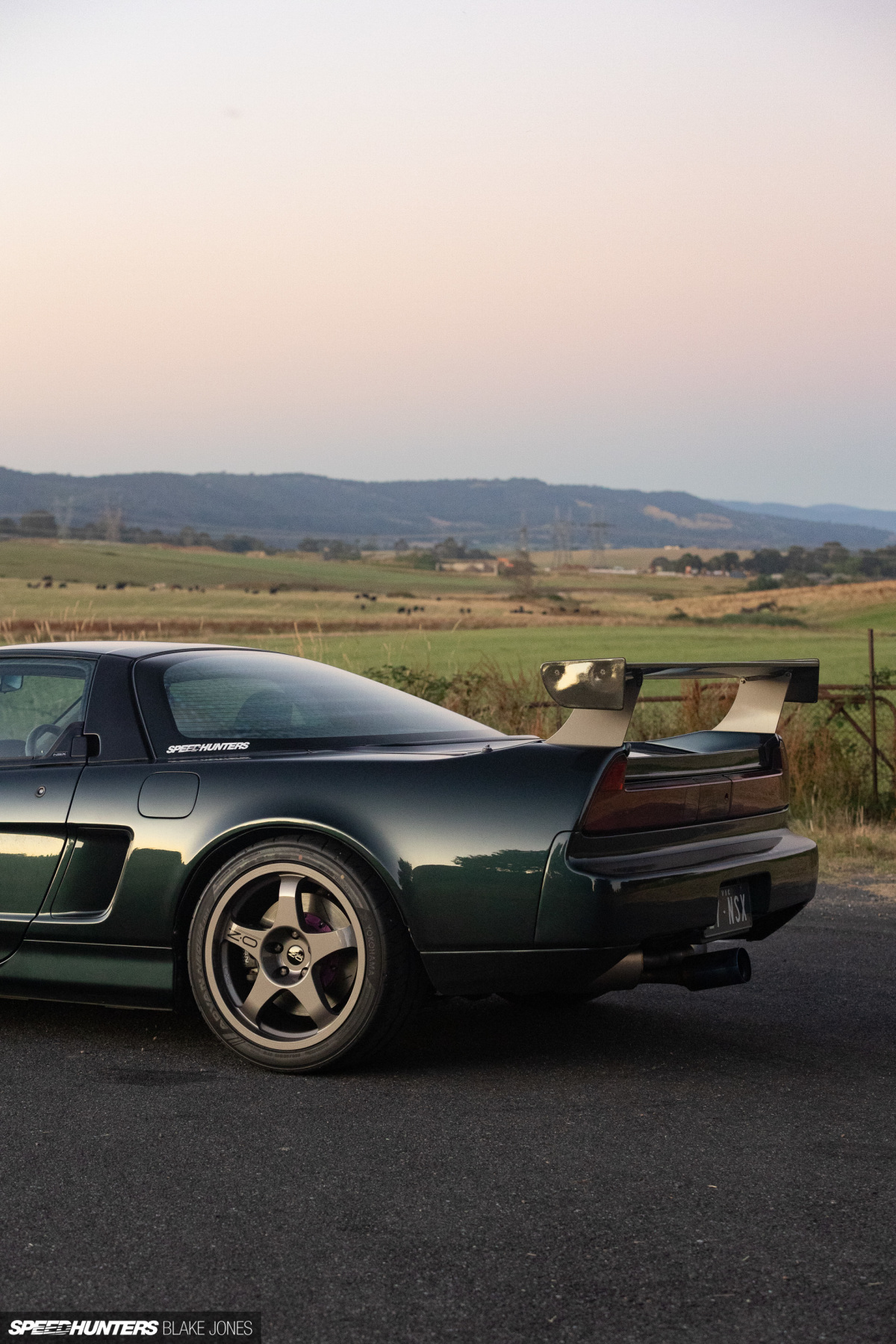 I had the Eastern Wheel Works team paint the aluminium uprights in the same shade when they did the wheels, which provides a nice visual consistency.
I expect to gain a handy increase in downforce at the rear of the car at high speeds, and will play around with adjustments at the next track day to see where the sweet spot is. I don't have any plans to try to quantify it with load cells or CFD as the scientific method would demand. All that analysis wouldn't be period-correct anyway, right?
The reality of using aftermarket and second hand parts means quality of the final product is inevitably compromised in some way or other compared to brand new OEM. Overall though, I'm very satisfied with what the craftsmen at Nakama and Eastern Wheel Works were able to achieve with the various parts I brought them.
I never fell out of love with the car, but it had moved down my list of priorities during some big life changes. It happens to us all, and that's completely fine. I believe it's not realistic nor necessary to be 100% inspired about everything you do every single day (despite what the hustle influencers might have you believe).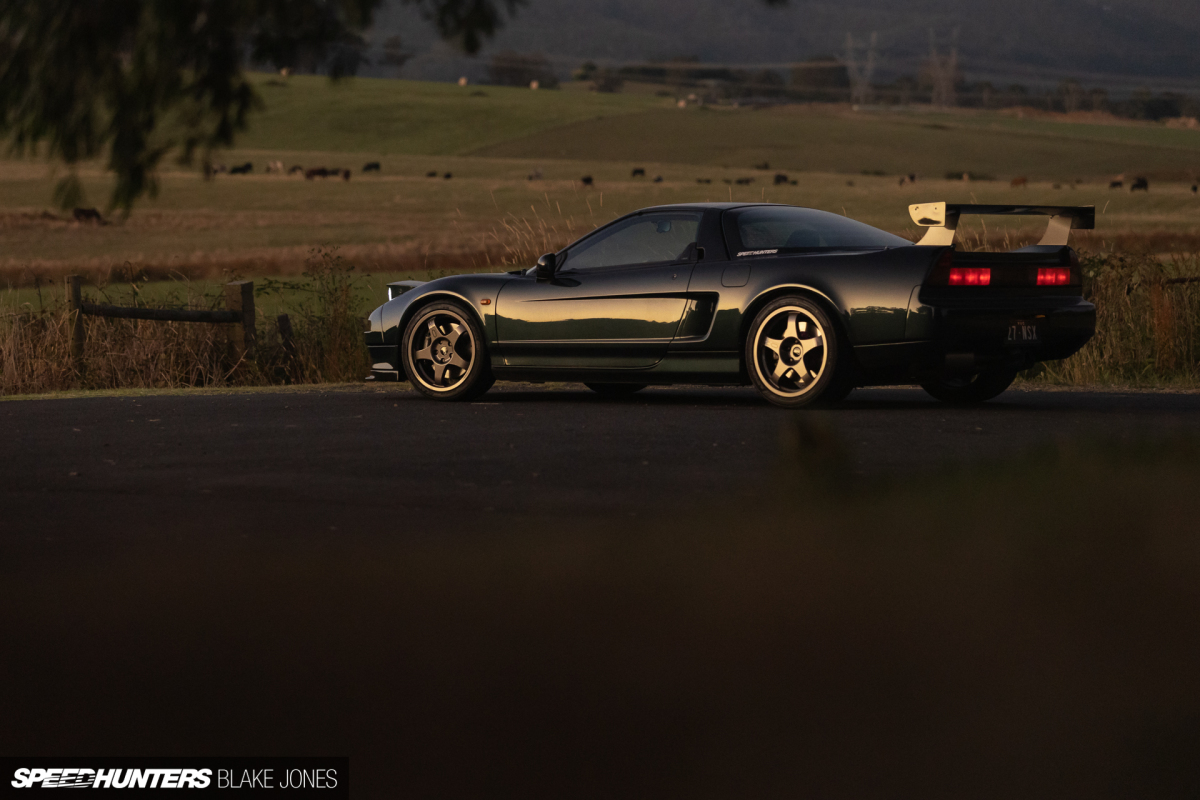 Finally getting the bonnet, wing and wheels on the car have really reignited the spark. There's no better excuse than good weather and grippy new tyres, so the car has been getting driven more in the last four weeks than in the four months prior.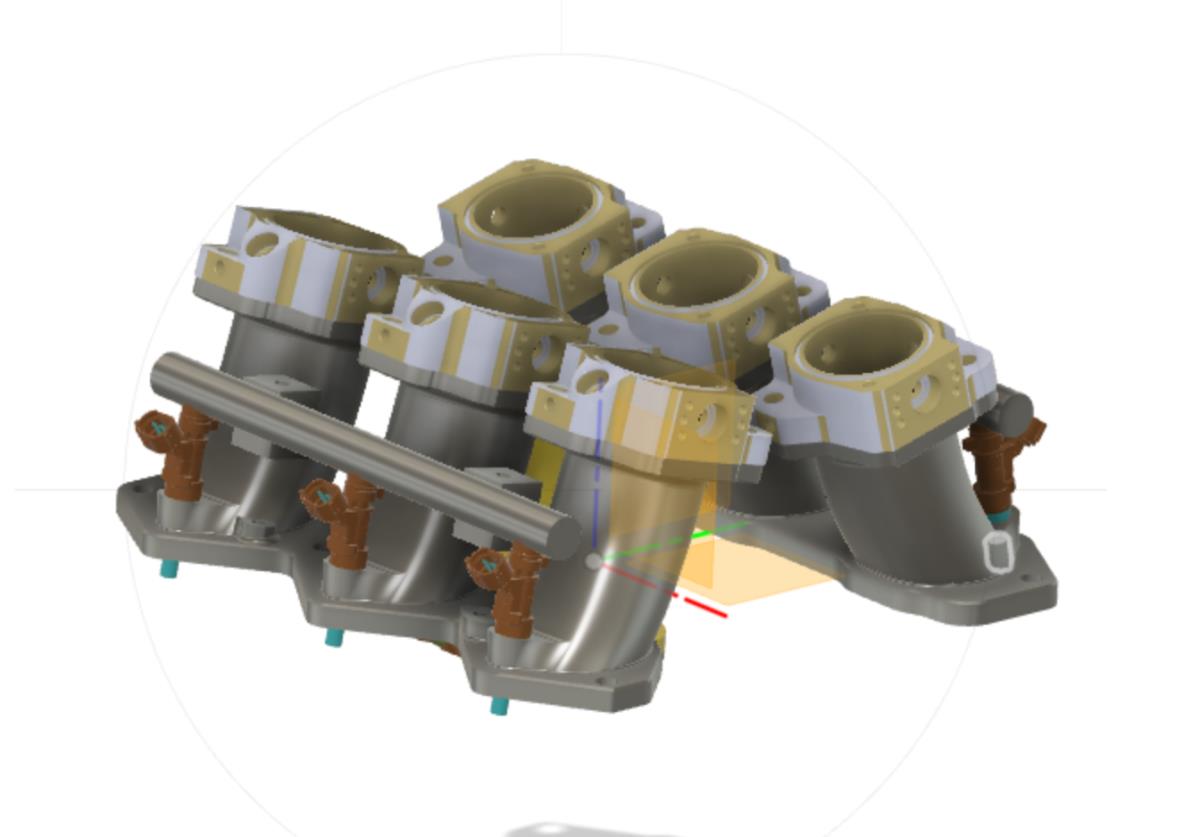 There is a long-running project in the works which has resulted in the intake manifold and injection being disassembled and spread across my living room floor a few times in that last four months, which is of course not very conducive to actually driving the thing. But that mini-project is almost finished and I'm excited to finally bring the concept to reality.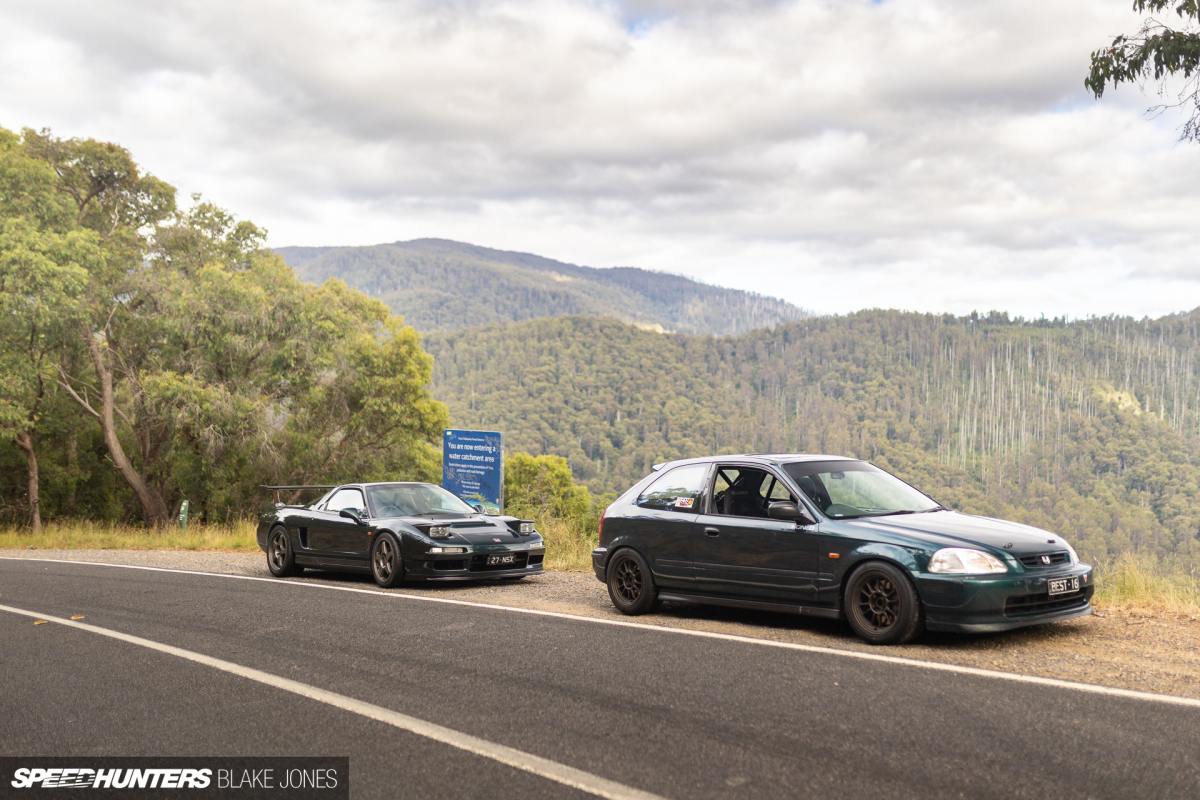 Let me know what you think of the changes in the comments below. In the meantime, here's to more good times behind the wheel – see you on the road.
Blake Jones
Instagram: blaketjones
[email protected]
The SH Garage on Speedhunters