Often hailed as the ideal alternative for anyone unable to attend the British Grand Prix, the Goodwood Festival of Speed ​​is so much more than that. Goodwood is absolutely mega, and the ultimate motoring day out regardless of whether you're going to all 22 races on the Formula 1 World Championship calendar or none of them at all.
Given the size of Goodwood – the track alone is 1.16 miles long, while the entire estate is a massive 12,000 acres – it's difficult to know where to start, so we've compiled a checklist for our fans on the must-do and must- see from this year's Festival of Speed, which takes from Thursday, 23 June to Sunday, 26 June.
Watch Mika Hakkinen drive the MP4-5B
The highlight of the four-day festival is watching motor racing legends blast iconic machinery up Goodwood's famous Hillclimb track. Mika Hakkinen is most certainly a Formula 1 legend and the MP4-5B is definitely iconic machinery.
The two-time World Champion won 20 races and claimed 51 podiums during an illustrious nine-season spell with the team, and we'll be handing him the keys to the MP4-5B, so make sure you catch him firing it up for a lap or two on Sunday.
Driven by Ayrton Senna as he won his second Formula 1 World Championship in 1990, the MP4-5B was actually a refined and improved version of our 1989 machinery – yes, the car in '89 was that good.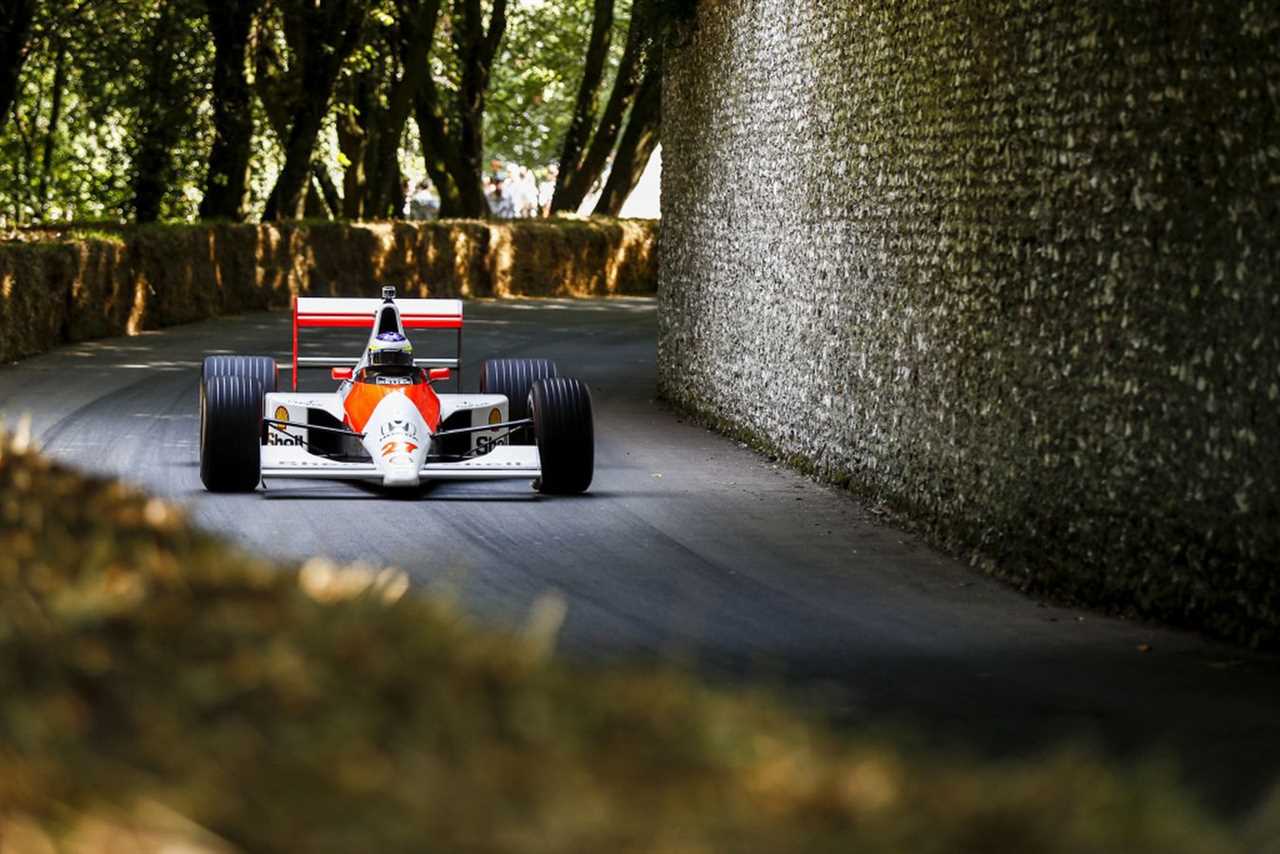 Despite facing a more substantial challenge from Ferrari in 1990 than in 1989, Senna clinched six wins, 10 poles and 11 podiums from 16 races, helping McLaren to win their sixth constructors' title.
Hungry for more? Arrow McLaren SP co-owner and board member Sam Schmidt and former F1 racer Emanuele Pirro are also both amongst the names who will get behind the wheel of a McLaren at some point across the weekend.
Get a selfie with McLaren XE driver Emma Gilmour
Traveling all the way from New Zealand is McLaren XE's Emma Gilmour. Emma had the Festival of Speed ​​at the very top of her agenda when planning her current visit to the UK, such is its reputation.
Our first-ever female racing driver will be driving the F1 GTR up the Hillclimb on Friday, Saturday and Sunday. So, make sure to catch a lap of her in the iconic race car.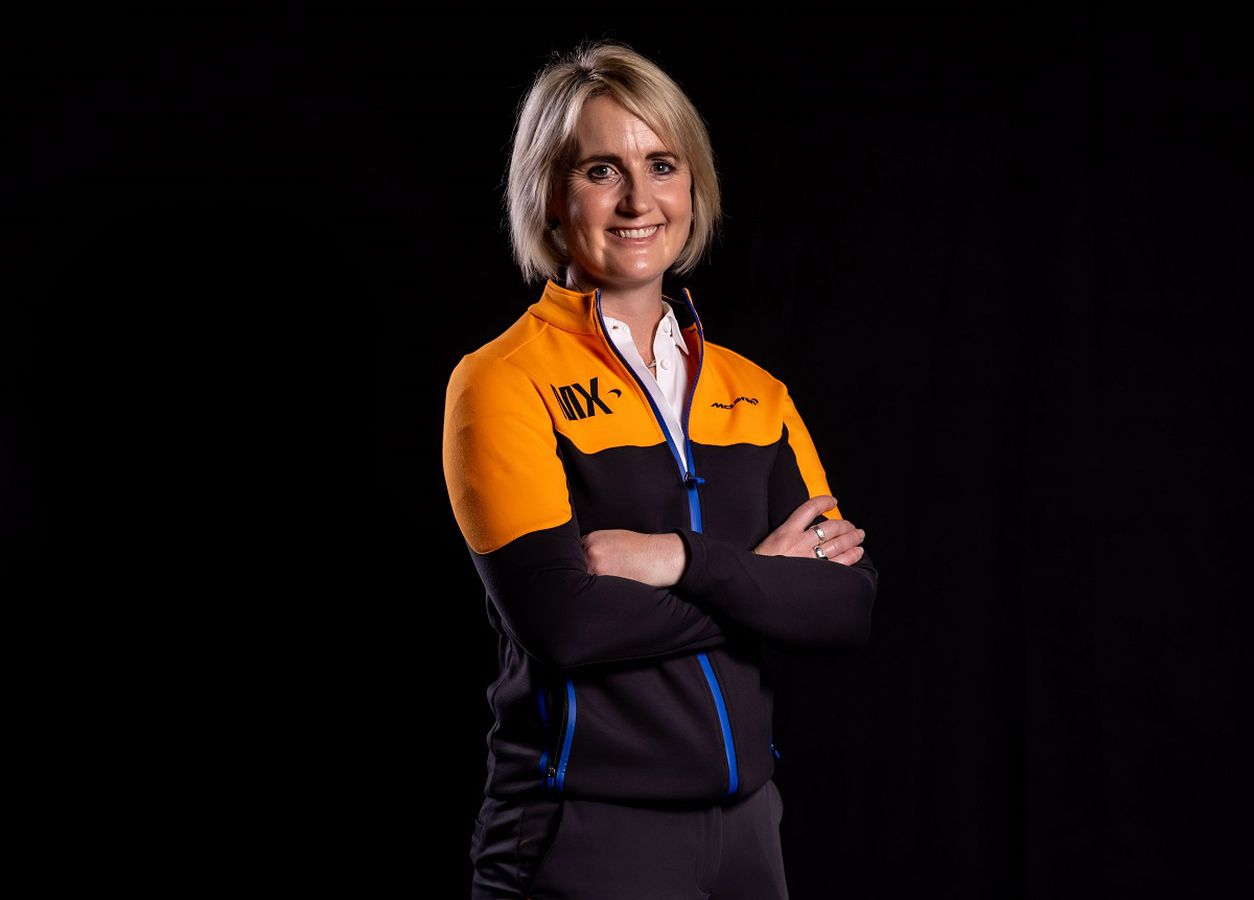 The F1 GTR is a revered piece of machinery with a fascinating backstory. The ultra-fast, surprisingly practical, Gordon Murray-designed roadcar-cum-racecar won the 24 Hours of Le Mans at the first time of asking in 1995.
Outside of driving, three-time New Zealand Rally Championship runner-up Emma will be hanging around with us and enjoying everything the FOS has to offer. If you're lucky, you may be available for a chat about motorsport and even a photo opportunity.
Take a photo of Daniel Ricciardo's Italian Grand Prix winning MCL35M
It's hard to believe Daniel's Italian Grand Prix victory was nine months ago. It feels like only yesterday that we were in Monza, dripping with champagne and posing for photographs outside the McLaren garage, celebrating a historic one-two.
We'll be carefully transporting Daniel's race-winning car from the McLaren Technology Center to Goodwood House for you to see in person. You won't want to miss out on the chance to get a photograph of his Monza-winning machinery, which will be located in all its glory at the McLaren House stand – but more on that below.
Step into the world of supercars at the McLaren House stand
No FOS would be complete without a selection of our favorite machinery from the McLaren Automotive world. We'll be packing the biggest and best cars we have at McLaren HQ for you to feast your eyes on.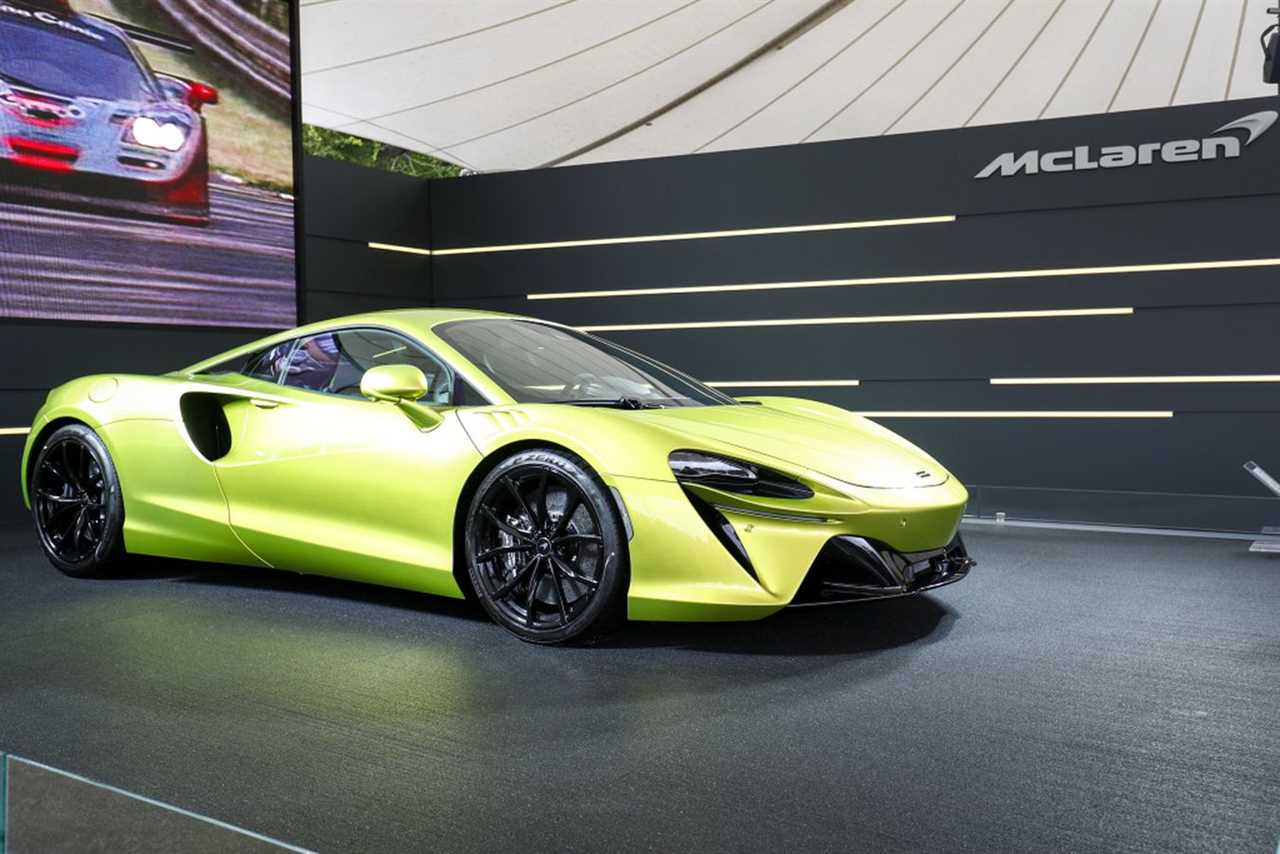 Win fabulous prizes at the McLaren F1 garage
You're never too old for a treasure hunt, and we'll be hiding some McLaren speed marks around Goodwood for you to seek out.
If you're shrewd enough to find one, then make sure to get yourself to the McLaren F1 garage to find out more… Our suitcases will be brimming with as many goodies from the MTC as we can fit for our lucky winners, so keep yours eyes peeled.
Refresh your wardrobe with some McLaren merch
Step up your style game by showing off your team colors with some new McLaren merch. We'll set up a pop-up store inside McLaren House, selling all of our favorite teamwear from the F1 world to the automotive range.
Our F1 team will be based in the F1 pit lane, so make sure to come over and say hello… We can't wait to see you all there!
Quintessentially modern
The lowdown on Lando's latest drop for the 2022 British Grand Prix
read more

That was the weekend that was
The Canadian Grand Prix according to social media
read more

Supporting Pride 2022
What is Pride, how you can help the LGBTIQA+ community, and where to reach out for support
read more
join the team
McLaren Plus is our free-to-join fan loyalty program, bringing McLaren fans closer to the team with the most inclusive, rewarding and open-to-all fan programs in motorsport.

Sign up now, or current members can amend their details in the form below if necessary.


Did you miss our previous article...
https://formulaone.news/mclaren/16-jdm-cars-you-really-need-to-get-behind-the-wheel-of