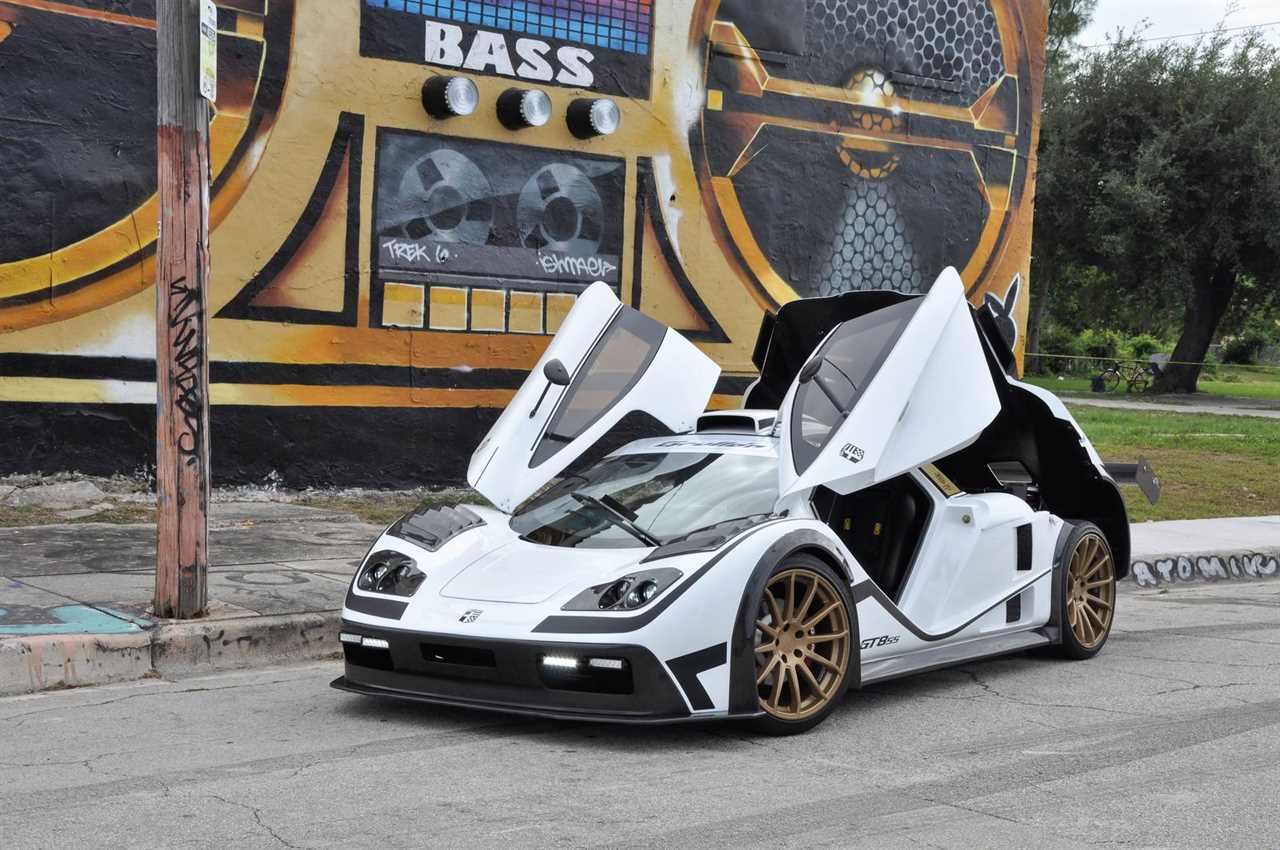 The Canadian company has been producing McLaren F1-inspired kits for some time. We first talked about their work in 2006 when the DDR SP4 was introduced. But while this was based on a Toyota MR2 SW20 generation, the GT8 is based on a Chevrolet Corvette C5.
The basis for the construction is the main kit from DDR Motorsport, a MIG-welded tubular steel spaceframe with a steel floor and sheets. The other important element that the kit offers is the hand-laid fiberglass body in a white gelcoat. Essential components also include a windshield, Lexan side and rear windows, projector headlamp assemblies, headlights and taillights, including turn signals, radiator-motor piping, dashboard, and the mandatory bolts, nuts and washers.
In addition to the main kit, DDR Motorsport offers a large selection of reinforced carbon fiber parts. This includes the front bumper, the front lip, the doors, the side panels, the slats, the rear wing with bases, the roof scoop and more, which are made in gray for the GT8 Grand Prix Edition.
Since this is a kit car, you have a few engine options. Unsurprisingly, these are Chevrolet LS V-8 units. We start with a 5.7 liter LS1 that develops 345 hp in a naturally aspirated engine setup. You can also opt for a 6.0-liter V-8 or a 7.0-liter LS7 from the C6 ZO6 with 505 hp. DDR Motorsport can provide your V-8 with a twin turbo or you can do this yourself. That's the beauty of a kit car.
The transmission comes from a Porsche Boxster S and is a six-speed transaxle from Getrag. You have to do that yourself, as well as the circuit and cables. You will also need a Kennedy Engineered Performance engine-to-transaxle adapter plate.
As for the rest of the car, you can use anything from the C5 Corvette donor car. Optionally, you can get aftermarket parts like a new ECU, springs and shock absorbers, or anything else for that matter. Really, it's like an expensive Lego set that only has a few pieces in it.
The interior, inspired by motorsport, is simple, but still pampers you with leather bucket seats and a beautifully finished lower center console. It also features a digital racing instrument and flat-bottomed steering wheel (assuming you source it yourself).
The price for the DDR Motorsport Grullon GT8 Grand Prix Edition is $ 26,405. Add to this a C5 Corvette donor car that could cost around $ 15,000 (for a neglected example) and it seems like it makes more sense simply to go to a dealer and buy a brand new Mustang GT or Camaro SS. If you don't necessarily need these competitive-inspired carbon fiber details, there is a cheaper version available simply called the GT8, which costs $ 17,995.

While a kit car nearing the $ 40,000 mark hardly seems warranted, the price is a tiny fraction of what a real McLaren F1 costs. So if you absolutely must have something that looks at least like one of the most desirable hypercars of all time and don't mind looking for parts, grab one of DRR Motorsport's GT8 kits.

The post Grullon GT8 Gran Prix Edition is the budget-friendly McLaren F1 you want first appeared on monter-une-startup.