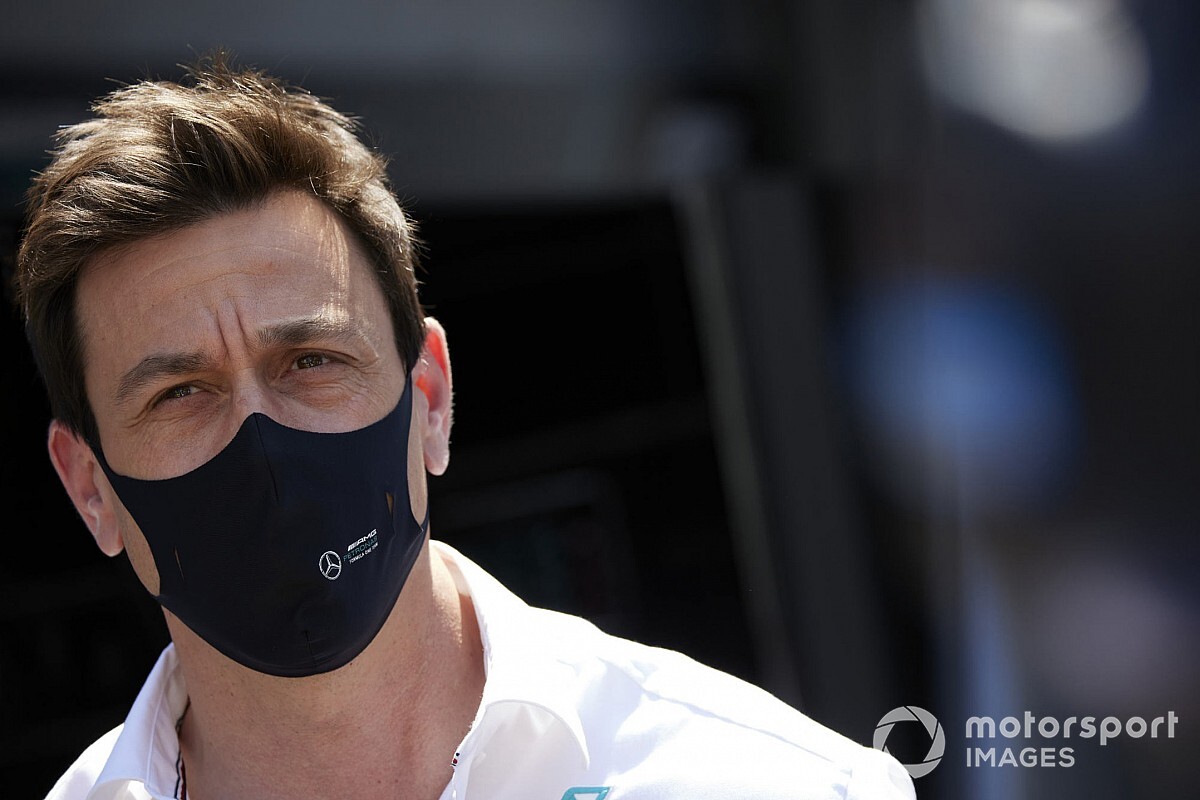 The tensions between Mercedes and Red Bull have escalated in recent weeks due to the FIA's Flexi Wing crackdown by the FIA.
Mercedes is unhappy that rival Red Bull is allowed to retain an advantage for using the Flexi-Wings for this weekend's race in Baku, and has hinted that it might decide to protest the team if it continues operates.
A protest can be made immediately after each session, but nothing was done after qualifying on Friday or Saturday.
However, the door remains open for Mercedes to take action immediately after the race.
Wolff believes the Flexi Wing saga has already taken too much time, but says that one final decision about what his team will do is not set in stone.
He suggested that the analysis of the wing Red Bull is using for the Baku race should be examined first, with the Milton Keynes-based team using a different configuration than the one that sparked controversy at the Spanish Grand Prix .
When asked by Motorsport.com if there would be a protest, Wolff said, "Well, I think the Flexi Wing saga is starting to bore everyone, including me.
"I think we'll see. I don't know what was on their car and what they will have [for the race]. I think it has to be decided then. "
Also read:
McLaren is the other team that was dissatisfied with the delay in the FIA ​​introducing tougher pull-back tests to check the rear wings.

His team boss Andreas Seidl made it clear that it would be left to the board of directors to decide whether to take action if teams were spotted with Flexi-Wings during the Baku race.

"To be honest, I haven't seen an analysis of what happened in qualifying. We were preoccupied with ourselves and mostly try to focus only on ourselves, "he explained.

"But I think the ball is with the FIA ​​if they think they have to act, which is also in the technical guideline. So now we concentrate only on ourselves on our side. "

The post "Bored" Wolff still has to decide for the F1 Flexi Wing protest first appeared on monter-une-startup.