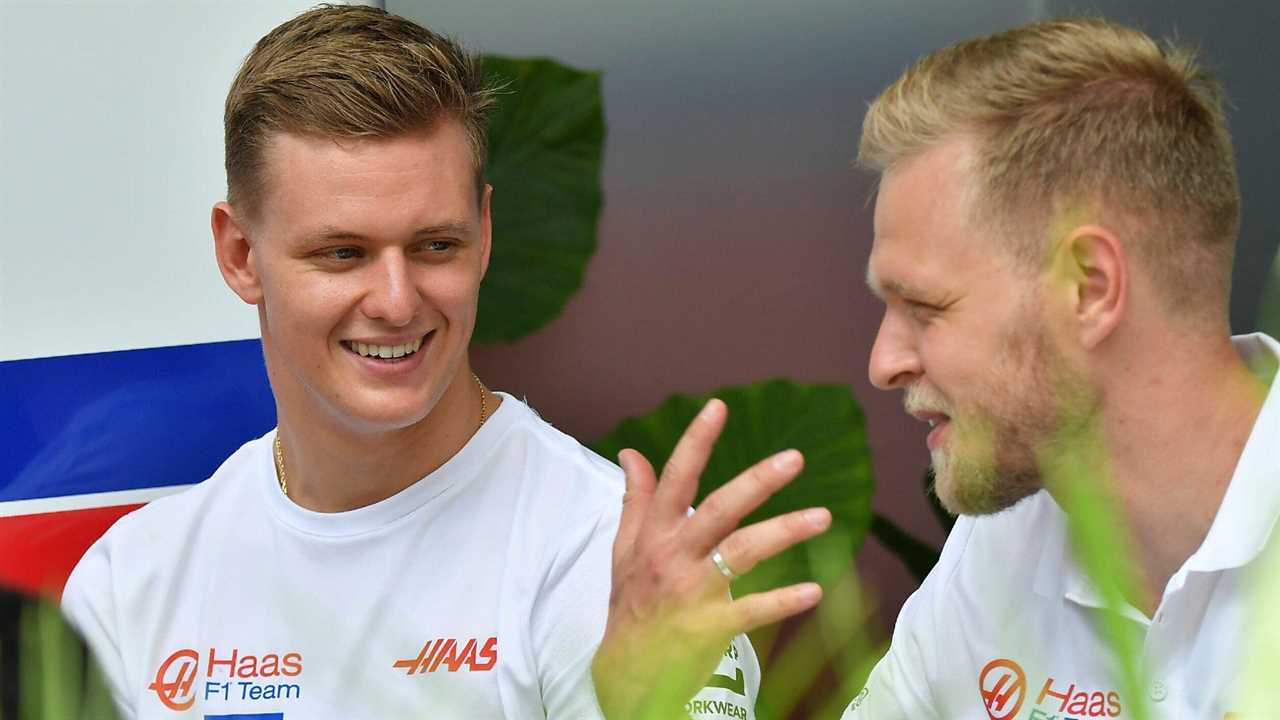 Mick Schumacher said he was happy to have silenced some of his critics after scoring the first points of his Formula 1 career at Silverstone.
The German crossed the line P8 and so nearly went one better after a long battle with Max Verstappen near the end of the race but the Dutchman held on.
Schumacher earned the points in the 32nd race of his career, making him joint-fourth in the list of drivers who have gone the longest before scoring a point alongside Philippe Alliot and Alessandro Nannini. Only Nicola Larini, Jonathan Palmer and George Russell had entered more grands prix before earning their first point.
The lack of points had been a growing sore point for both him and the team but Schumacher said he is now looking forward to moving on and focusing on the driving rather than unwanted media attention.
"I think overall we're really happy coming back from P19," he told F1.com. "I said we had the speed to go forwards and we definitely showed it today.
Joyful scenes



#HaasF1 #BritishGP pic.twitter.com/RT3oTXeHQp
— Haas F1 Team (@HaasF1Team) July 3, 2022
"It's great for the team, we have the double score in the points. That's obviously very helpful in the Constructors', but also for me, I think it's, it's great to just get those questions from the media away and focus on what's really important and that's the racing and the driving in itself."
Kevin Magnussen joined him in the points after he crossed the line in P10, marking the first time Haas have done so since the 2019 German Grand Prix.
The Dane said he knew Schumacher was in contention for points having shown speed in FP3 and that the team will be "smiling a lot" now that the 23-year-old has got off the mark.
"I mean [in] FP3 Mick showed great pace so I certainly had a good feeling for today's race because you know he showed that there is lap time in the car," he told Sky Sports F1.
"I was feeling like it was probably just a wet thing. Although we've been good in the wet, somehow we were just bad yesterday and really happy for the team and happy for Mick.
"To get both both cars in the points today. I'm sure everyone in the team must be smiling a lot."
With the points, Schumacher moves to 17th in the Drivers' Standings while Magnussen is 12th. In the Constructors', Haas are eighth on 20 points.