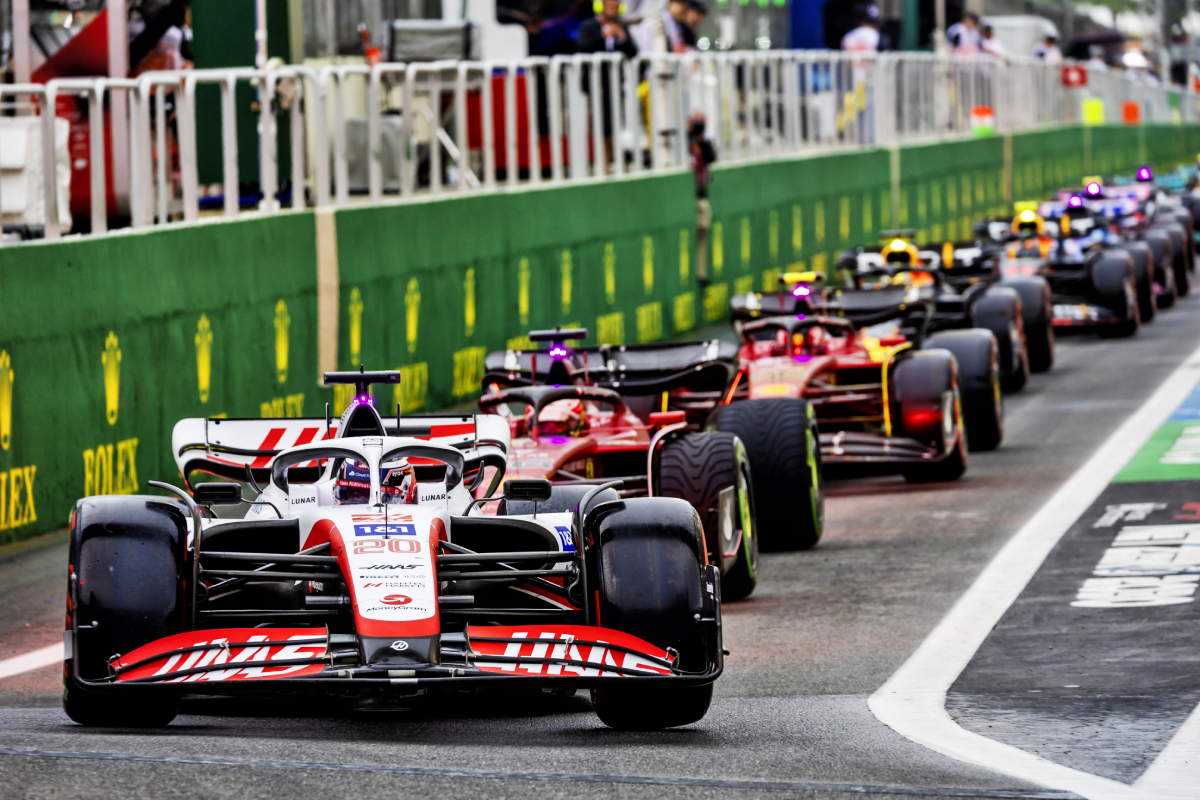 As preparations ramp up for the 2023 season, Speedcafe.com Formula 1 Editor Mat Coch looks at every team and assesses their chances for the coming year.
2022 championship position: 8th, 37 points
Speedcafe.com's 2023 championship prediction: 7th
Last season was a positive one for Haas and there is no reason to think the coming campaign can't build on that.
Kevin Magnussen and Mick Schumacher combined to see the team finish eighth in the constructors' championship.
That may not seem a lot, but when one puts it in context following the disastrous 2021 campaign it is a significant step forward.
What's more, it came after a period of uncertainty during pre-season – a critical time for any team gearing up for a new year, let alone one with sweeping regulation changes.
Arguably the biggest contributing factor was the hiring of Kevin Magnussen in place of Nikita Mazepin.
The Dane was immediately quick on his Formula 1 return, netting the team's best result of the season at the opening event.
It showed the team had a solid early grasp of the regulations, though its form fell away and points were far harder to come by later in the year.
That is a concern as it suggests the team did not develop fast enough, which could indicate a lack of resources in key areas.
An area of ​​pain identified by team boss Guenther Steiner was a lack of experience among its driver rank, a point highlighted by Magnussen when he returned.
Pitched against Schumacher, he showed the value a more experienced driver can have. Hence the signing of Nico Hulkenberg.
The German's signing is not necessarily designed to improve the on-track results, but to help drive the team off-track.
He's highly rated and vastly experienced, giving the team a solid driver line-up.
There is the expectation that he will provide a better return than Schumacher and convert results more readily than his countryman was able to.
When compared to direct rivals such as Williams, which has Alex Albon and Logan Sargeant, or even Alfa Romeo Sauber with Valtteri Bottas and Guanyu Zhou, Haas looks good.
It would be fair to expect Hulkenberg to deliver somewhere around Magnussen.
The Dane scored 25 of the team's 37 points last year but had Schumacher matched his team-mate, Haas could realistically be two places higher in the constructors' championship.
With each position in that title fight worth in the region of $10 million, that's a significant chunk of change the team doesn't have to go out and find in the free market or have the boss chip in.
Of course, it rose two places from 2021 in the constructors' standings, so it's already got an additional injection.
On the commercial front, Haas will boast a title sponsor this year, having run without one following the Russian situation a year ago.
Exactly how much Moneygram is contributing is unclear, but the important thing is the team ran at the budget cap in 2022 and looks set to do so again.
The team is therefore financially stable and we can be somewhat confident that the relevant investment in 2023 was made during the 2022 season.
So what should we expect? More consistency from its drivers, though on-track performances are unlikely to improve significantly.
That said, it would be realistic to see it climb another place in the constructors' championship.
It uses the same power unit as Alfa Romeo Sauber, but arguably has a stronger driver line-up with two drivers capable of amassing strong points and capitalizing on opportunities presented.
That's a strong advantage in the lower midfield, which will likely consist of Alfa Romeo Sauber, Haas, Scuderia AlphaTauri and Williams in season 2023.
Read further F1 2023 Previews here.