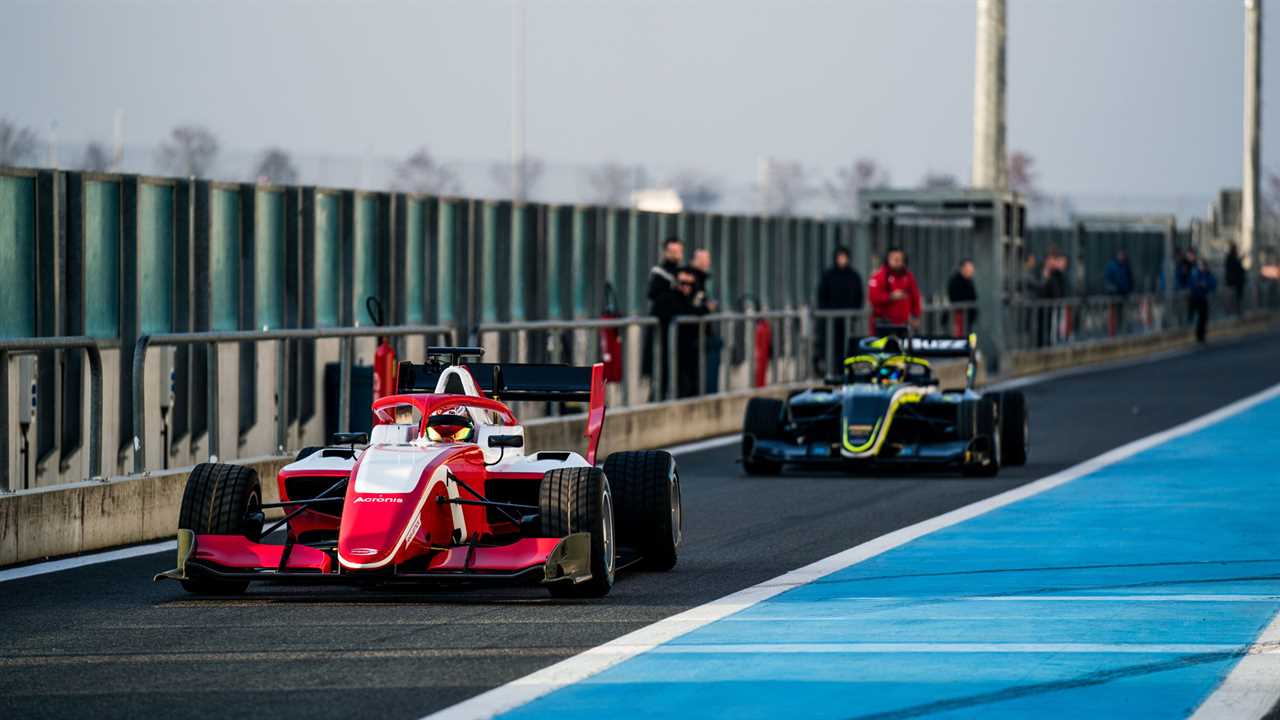 Four drivers – Nerea Marti and Irina Sidorkova of the W-Series as well as Maya Weug and Doriane Pin from the Iron Dames – will take part in the FIA ​​Formula 3 tests on the former French Grand Prix guest track Magny-Cours this November.

Marti, 19, and Sidorkova, 18, are both part of the W Series Academy and will take the specially held test on November 9th. The next day, it is 17-year-old Weug's turn, the Ferrari driver is an Academy member and Pin to drive the F3 car.

The W Series duo competed for the W Academy team as they made their respective debuts in the women's-only championship this season. The Iron Dames are a project that aims to support women in motorsport and to field sports car teams in various top sports car series and the 24 Hours of Le Mans.

READ MORE: Jamie Chadwick wins again at COTA and takes second W-Series title

"This F3 test is part of a larger diversity plan with the aim of allowing more female riders to join our championship in the near future. Even today, access to the FIA ​​single-seater pyramid is not easy for women. We want to help change that, "said Bruno Michel, CEO of FIA F3.

"One of the keys to making this happen is to create links between our championships and programs promoting women in motorsport. This is why we decided to offer an F3 test to two drivers from the Iron Dames program, which is supported by both the FIA ​​and the Ferrari Driver Academy.

"Diversity is a very important topic for us. It is our wish that more and more female riders join our championship. We were very happy to have Tatiana Calderon and Sophia Floersch on our starting grid, but it looks like it's still very difficult for women riders to do the same. We hope that this test is the first step in making the path to Formula 1 more systematic for a female driver.

"We also agreed that the W Academy riders are in their prime to eventually be included in the single-seat pyramid, so we picked them for this test session," he added.

READ MORE: F2 and F3 calendars confirmed for 2022 with the greatest seasons of all time for both F1 support championships

"The W Series exists to pave the way for female racing drivers to the upper echelons of motorsport. Today's announcement that our two youngest drivers, Irina Sidorkova and Nerea Marti, will take part in a full day of testing with the FIA ​​Formula 3 Championship is proof that we are achieving this mission, "said Catherine Bond Muir, CEO of W series.

Deborah Mayer, Iron Dames Project Leader, said, "This is another great milestone in promoting female talent in motorsport and it represents everything I set out to do with the Iron Dames project – opening doors in motorsport to aspiring women. "

The post W Series and Iron Dames drivers prepare for F3 tests at Magny-Cours in November first appeared on monter-une-startup.