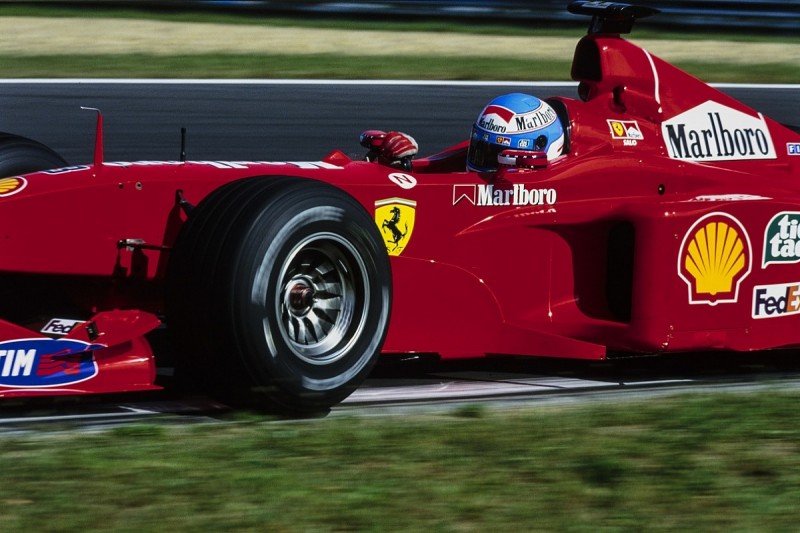 We've deliberately avoided the more celebrated ones, like Mario Andretti's pole for the 1982 Italian GP and Nicola Larini's second place in the 1994 San Marino GP. Yet some of those we have included came agonisingly close to victory for the Prancing Horse.
Paul Frere
Paul Frere only arrived at Spa on the morning of first practice for the 1956 Belgian Grand Prix to report on the race as a journalist. By the end of the weekend, he had finished second to Peter Collins in the event to complete a Ferrari 1-2.
Overtures had already been made to Frere by the Maranello team, which had a vacant car as Luigi Musso was recovering from injuries sustained in the recent Nurburgring 1000Km. The English-educated Walloon explained years later that he had turned them down, only for his conscience to be pricked by the sight of the forlorn D50 sitting in the pits early in practice.
This was not Frere's first appearance for Ferrari in Formula 1 – he'd also contested his home race in 1955 as well as jumping into the car of Piero Taruffi in the preceding Monaco GP – but he was certainly one of the quirkier choices of driver by Enzo Ferrari.
Frere, you see, was not a professional racing driver, as good as he was behind the wheel. And he was only a journalist because his initial choice of profession – engineering – would not allow him the time to fulfil his passion of driving racing cars at weekends. This, he always pledged, would only be in the races that appealed to him.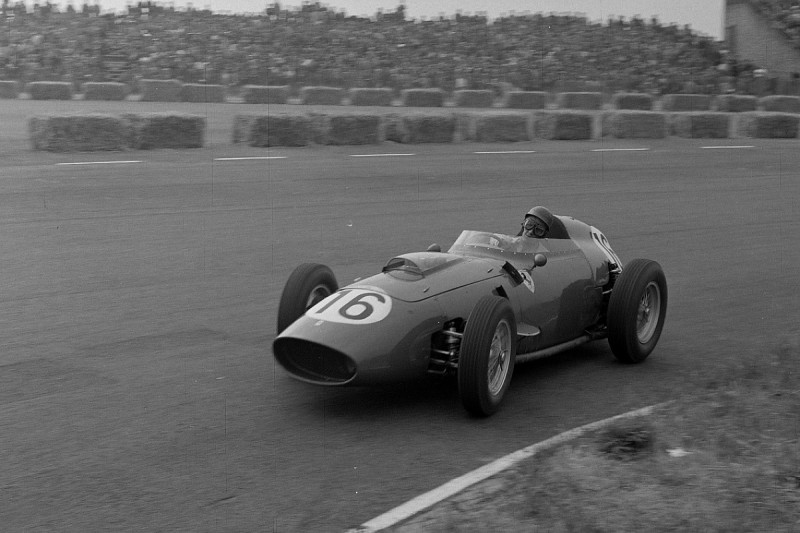 Cliff Allison
The fastest lap ever recorded in qualifying for a world championship grand prix was held for eight years by an Englishman in a Ferrari, and what's more it was only his third start for the team in a points-paying Formula 1 race.
Cliff Allison outpaced compatriot and team-mate Tony Brooks in training for the 1959 German Grand Prix at Avus, but because he was only nominated as a reserve driver he was forced to start from the back of the grid. While Brooks won from pole, Allison dropped out with clutch failure.
Often overlooked, Allison was part of a generation of golden British talents. From a farming and garage-owning family in Cumbria, he made his name with the fledgling Lotus team, before getting a surprise call-up from Enzo Ferrari for 1959.
Allison believed that, when Ferrari's 1958 champion Mike Hawthorn announced his retirement, Ferrari asked him which British drivers might be good enough to join the team. Allison and Graham Hill were the names mentioned, but the patriotic Hill was too committed to driving for operations from his home country.
Allison's purple patch came in early 1960, when he finished second in the Argentinian Grand Prix a week after winning the Buenos Aires 1000Km for the Prancing Horse. But an accident in the Monaco GP that left him in a coma for half a month was his last Ferrari outing.
At least it cut down his travelling. Allison refused to move from Cumbria, so his journeys to Ferrari's HQ entailed a drive to Darlington, a train to London, taxi and bus to Heathrow, flight to Milan, taxi to the station, and train to Modena.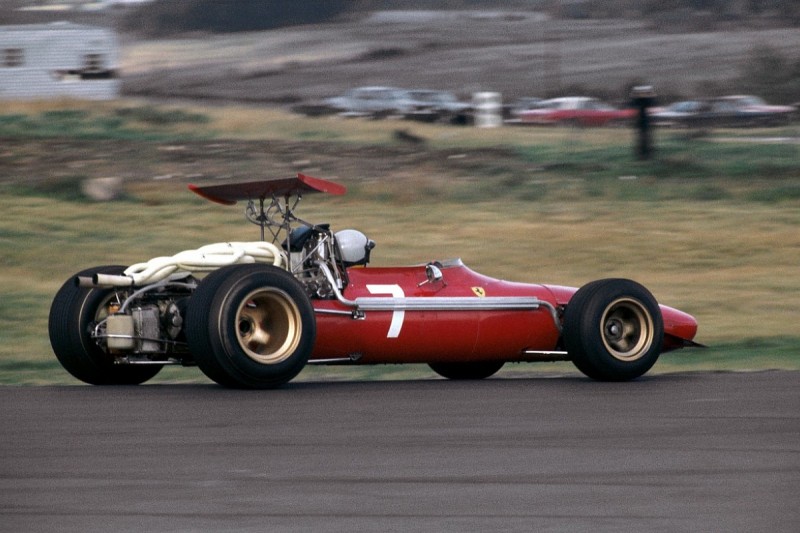 Derek Bell
When Derek Bell began the 1968 season, it was in Formula 2 with a privateer Brabham run on a shoestring by a little Sussex team named Church Farm Racing – the man in charge, Mike Earle, would go on to run the Lec and Onyx Formula 1 teams. In September, he was lining up for his first world championship grand prix in a Ferrari – at Monza.
Bell's performances in the Brabham had attracted the attention of Enzo Ferrari, who installed him in his own F2 team mid-season. Qualifying on pole first time out at Monza led to a contract, and he made his F1 debut in the Oulton Park Gold Cup before teaming up with Jacky Ickx and Chris Amon for the Italian Grand Prix.
Mechanical problems stymied Bell both at Monza and in the following United States GP and, after partnering Amon in the 1969 Tasman Series, he was demoted back to the F2 line-up, only for Ferrari to significantly cut its programme in the category. That was the end of Ferrari's single-seater relationship with Bell, who would become a legend for his sportscar exploits, mainly with Porsche.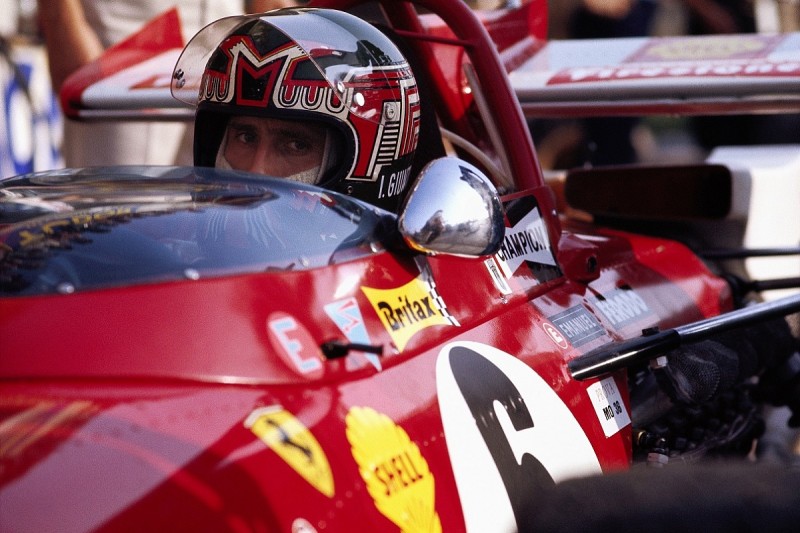 Ignazio Giunti
Signed by Ferrari for 1970 from Alfa Romeo's sportscar team, Ignazio Giunti was good enough to effectively be one half of a Ferrari junior line-up in Formula 1 alongside Clay Regazzoni. After Jacky Ickx alone represented the Prancing Horse in the first three world championship grands prix, Giunti – whose main programme was in Ferrari's 512S sportscar – would alternate the following races with fellow F1 newcomer Regazzoni.
While Giunti's early outings were very good, including fourth place on his F1 debut in the last Belgian Grand Prix to take place on the classic Spa layout, he was overshadowed by the sensational Regazzoni. By the Austrian and Italian GPs, Giunti was part of a three-car team alongside both Ickx and Regazzoni, and was unlucky that an unscheduled pitstop for a new front tyre prevented him completing a 1-2-3 for Ferrari at the Osterreichring.
Regazzoni had done enough to lay claim to the F1 seat alongside Ickx for 1971, while Giunti was still very much a crucial part of Ferrari's sportscar plans, but tragedy struck in January's Buenos Aires 1000Km. Jean-Pierre Beltoise was pushing his out-of-fuel Matra across the track towards the pits when Giunti, unsighted by another car, smashed into the French machine and was killed instantly.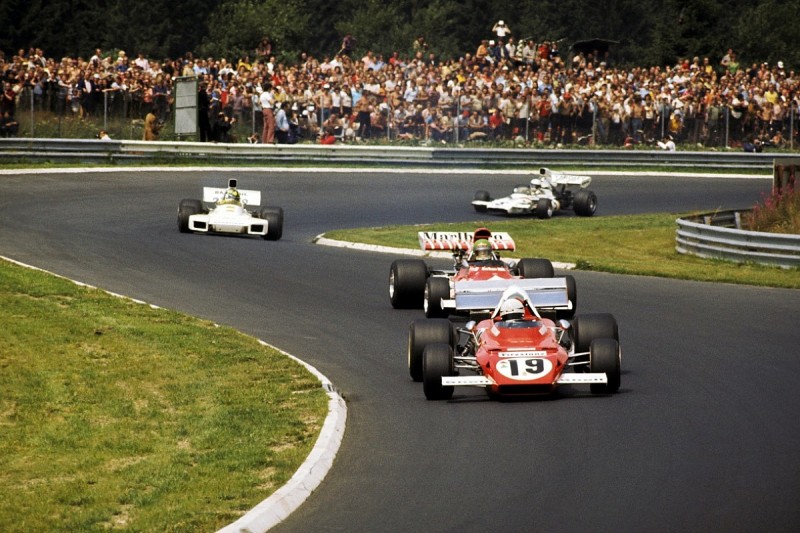 Arturo Merzario
When Clay Regazzoni broke his wrist playing football with the Ferrari mechanics in the summer of 1972, the team called up Nanni Galli for the French Grand Prix at Clermont-Ferrand. Galli qualified near the back, finished a distant 13th, and retired from the cockpit a year later. He became a distributor for the Fruit of the Loom fashion company, which would sponsor the Williams F1 team, while Galli persuaded business associates the Benetton family to get involved with F1…
With Regazzoni still sidelined, Arturo Merzario was the next choice for the following British and German GPs. A member of Ferrari's sportscar team, Merzario had no single-seater background worth speaking of yet impressed everybody by driving to sixth place at Brands Hatch.
The performance was enough for Ferrari to give up on trying to persuade Mario Andretti to make back-and-forth trips across the Atlantic to race its F1 car, and Merzario was installed full-time alongside Ickx for 1973, just as the team took a dive in competitiveness that makes its 2020 campaign look like a Michael Schumacher season.
Merzario went off to drive for Frank Williams, famously heroic in the saving of Niki Lauda's life at the 1976 German GP, and finished the decade – and his time in F1 – driving his own disastrously uncompetitive Merzario machines.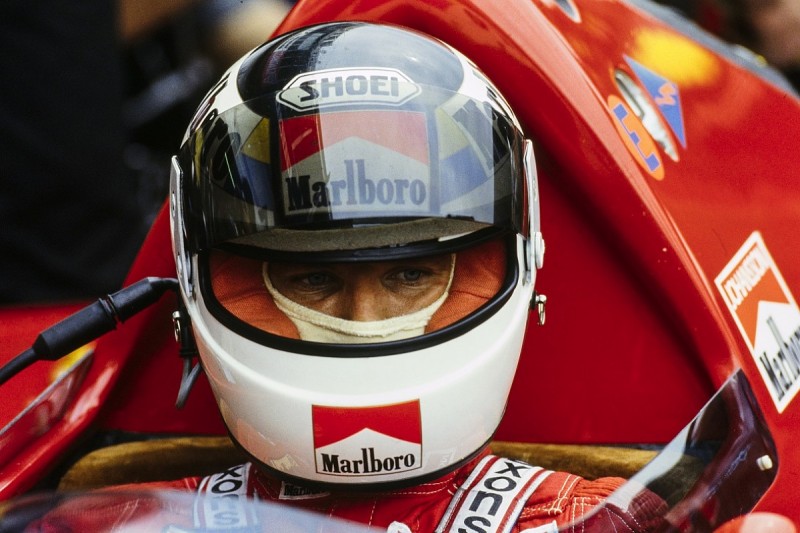 Stefan Johansson
Stefan Johansson was becoming something of a Formula 1 supersub by the time he was summoned to Maranello in April 1985. The previous year, he'd proved capable of outqualifying Stefan Bellof at Tyrrell while filling in for the injured Martin Brundle, and had starred for Toleman in replacing alternately Ayrton Senna (a row over his move to Lotus for 1985) and Johnny Cecotto (injured).
He'd even contested the season-opening 1985 Brazilian Grand Prix in place of Bellof, whose management was in a dispute with Tyrrell.
Ferrari had made overtures to Johansson for a testing contract for 1985 alongside the race line-up of Michele Alboreto and Rene Arnoux, but the Swede had opted to race for Toleman, only for the team's programme to be ruined because it could not get a tyre contract.
Unbeknown to Johansson, Arnoux had a massive bust-up with Ferrari following the Brazilian GP and, also unbeknown to Johansson, the team had already announced that he would be replacing the mercurial Frenchman from the forthcoming Portuguese GP while he was travelling to Italy for a meeting with Enzo Ferrari, Marco Piccinini and Piero Lardi Ferrari.
On his second outing, the San Marino Grand Prix at Imola, Johansson climbed the order and, when Senna's Lotus ran out of fuel, the Ferrari new boy sent the crowd wild by taking the lead with three laps remaining. And then the Ferrari ran dry too…
Johansson never won a grand prix – his best for Ferrari was second in Montreal and Detroit in 1985. And, with the team hitting a competitive low ebb in 1986, he left for McLaren in 1987.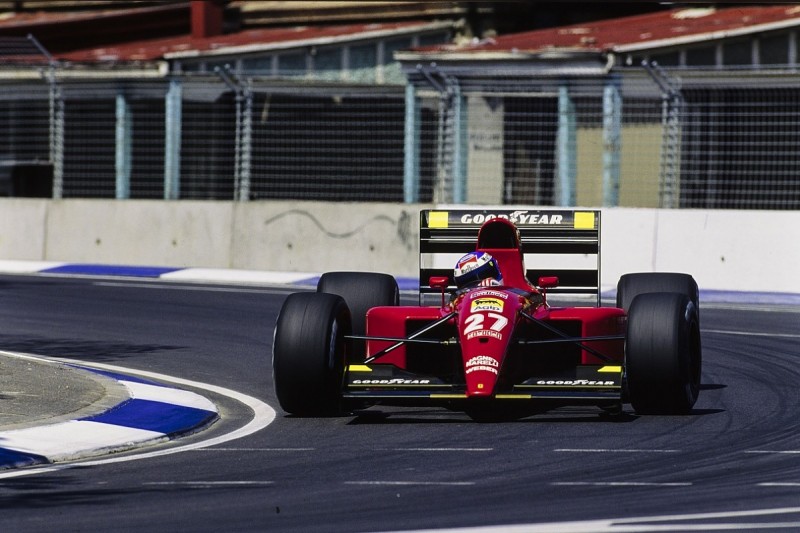 Gianni Morbidelli
It's the shortest Ferrari cameo of our 10 here, because Gianni Morbidelli's single race for the team, in the 1991 Australian Grand Prix, lasted just 14 laps of the Adelaide street circuit before the race was abandoned amid torrential rain.
As the 1989 Italian Formula 3 champion, the exciting Morbidelli was given a three-year testing contract, and was thrilled at the prospect of working alongside 1990 pairing Alain Prost and Nigel Mansell while also racing in F3000. For 1991, Mansell went to Williams and was replaced by Jean Alesi, with Morbidelli staying on in his Ferrari role and undertaking his first full F1 season with Minardi.
Morbidelli was holidaying in Northern Queensland in between the Japanese and Australian GPs, and was just unwinding on the Tuesday evening before the Adelaide race when he got a call telling him he was no longer a Minardi driver. Prost had criticised Ferrari in the media, Ferrari reacted by sacking him, and Morbidelli would occupy the cockpit of a red car…
He did a very solid job in qualifying to share the fourth row with Alesi, but the appalling conditions on race day made this the shortest grand prix of all time. Morbidelli scored half a point for his sixth place, and was unlucky that Nigel Mansell and Gerhard Berger – who had both crashed just before the red flag – were classified ahead of him on countback. Morbidelli missed out on the full-time 1992 ride to Ivan Capelli and stayed at Minardi, which arguably turned out to be a stroke of luck…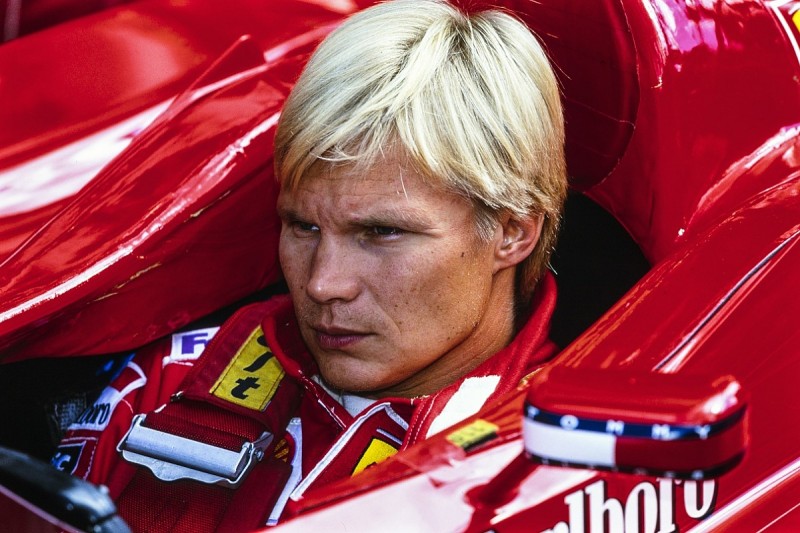 Mika Salo
Known as a solid F1 campaigner with Tyrrell and Arrows, Mika Salo had already contested three grands prix in 1999 subbing for the injured Ricardo Zonta at BAR when Michael Schumacher crashed his Ferrari in the British GP and broke his leg.
Salo was therefore drafted in alongside Eddie Irvine, who was in a battle for the title against McLaren's Mika Hakkinen. Intriguingly, Hakkinen and Salo were rivals from their early careers, when Hakkinen had beaten his fellow Finn to the 1990 British Formula 3 title, and now they would go up against each other at the front in F1.
After making his Ferrari debut in the Austrian Grand Prix, Salo outqualified Irvine at the following German GP. In the race he moved up to second behind Hakkinen and, when the McLaren fuel rig malfunctioned during the mid-race pitstops, Salo found himself leading a grand prix for the first time.
When Hakkinen crashed as a result of tyre failure, that left Salo leading Irvine, and the inevitable radio message from Ross Brawn to let the Irishman past. He had given up his only chance of a grand prix win for a title bid that was eventually unsuccessful, but Salo knew he was there to do a job for the team. He started six races for Ferrari, before Schumacher returned for the season-ending Malaysian and Japanese rounds.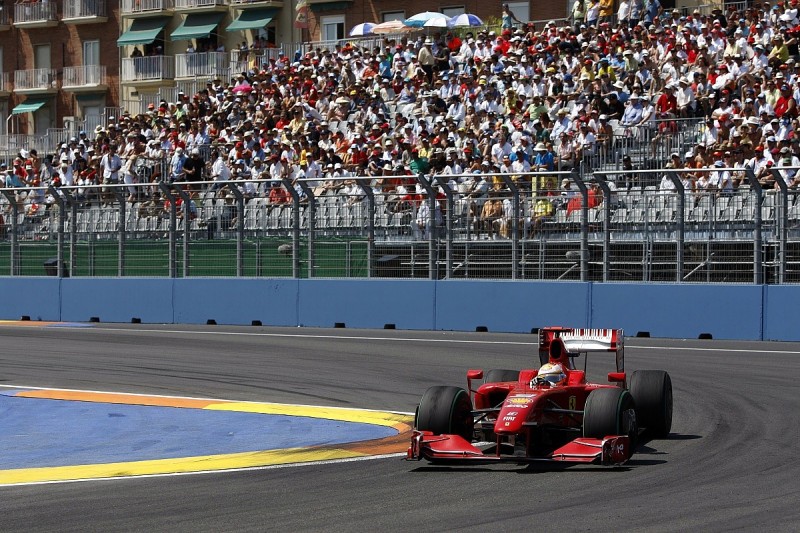 Luca Badoer
Autosport happily reported in August 2009 that "Luca Badoer says just getting to the finish of this weekend's European Grand Prix will be a good result for him". That seemed a modest outlook for a driver who had been called up to replace the injured Felipe Massa alongside Kimi Raikkonen for the rest of the season.
And it turned out to be a little bit embarrassing. Badoer probably thought 'getting to the finish' on the 'streets' of Valencia would mean a solid drive in the midfield, but he qualified at the very back and finished 17th and last in the race – 35 seconds behind the 16th-placed Toro Rosso of Jaime Alguersuari. Next time out in the Belgian GP at Spa, he again qualified last and finished at the back in 14th, 48s adrift of the Williams of Kazuki Nakajima that was next up the road. Raikkonen won the race.
It was the right opportunity at the wrong time for poor Badoer, who had been crowned 17 years earlier as Formula 3000 champion and had done a good job plugging away in F1 for Italian minnows Scuderia Italia, Minardi and Forti through the 1990s, before becoming a long-term test driver for Ferrari. Valencia, indeed, had been his first F1 start for 10 years.
But he did little to endear himself to the media, whose negative coverage he blamed for his ousting after just two races. To be fair, there wasn't much of a positive picture to be painted.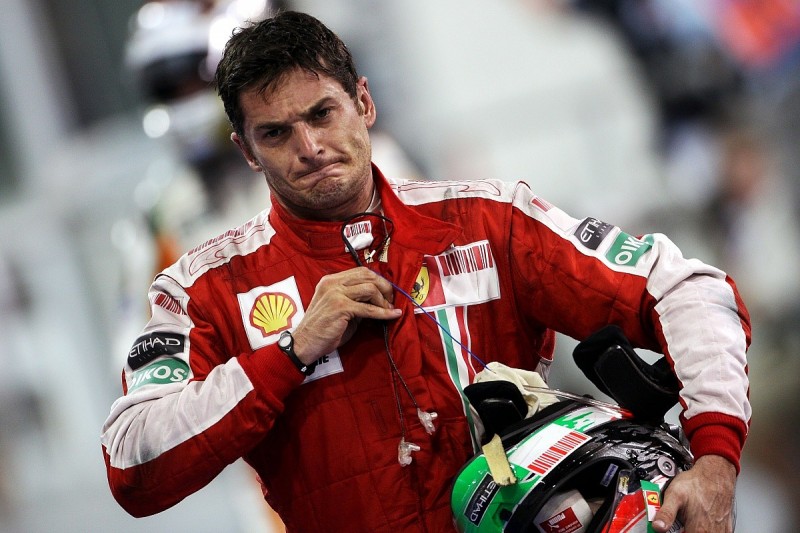 Giancarlo Fisichella
The hapless Luca Badoer's performance in the 2009 Belgian Grand Prix was in stark contrast to that of Giancarlo Fisichella, who took a sparkling second place for the underdog Force India team. He qualified on pole, led the first four laps, and finished within a second of race winner Kimi Raikkonen's Ferrari.
With Felipe Massa still on the sidelines, Ferrari called up Fisichella to replace Badoer from the Italian Grand Prix, with team boss Stefano Domenicali predicting that he would make "a valuable contribution in this final part of the season".
To describe Fisichella's five starts for the Prancing Horse as 'anonymous' was at least an improvement upon the efforts of Badoer, who had been glaringly unprepared. With points in those days going only as far as eighth position, Fisichella didn't register a single score for Ferrari – his ninth place in his first start at Monza remained his best. In the season finale, the Abu Dhabi GP, Fisichella was beaten by his Force India stand-in Vitantonio Liuzzi, and Ferrari missed out on third place in the constructors' championship to McLaren by one point.
And, while the episode ended Fisichella's F1 career, he has represented Ferrari in the World Endurance Championship and countless other international sportscar races for the past decade.
A connection which will be celebrated both during its 1000th GP and for the future success for Ferrari.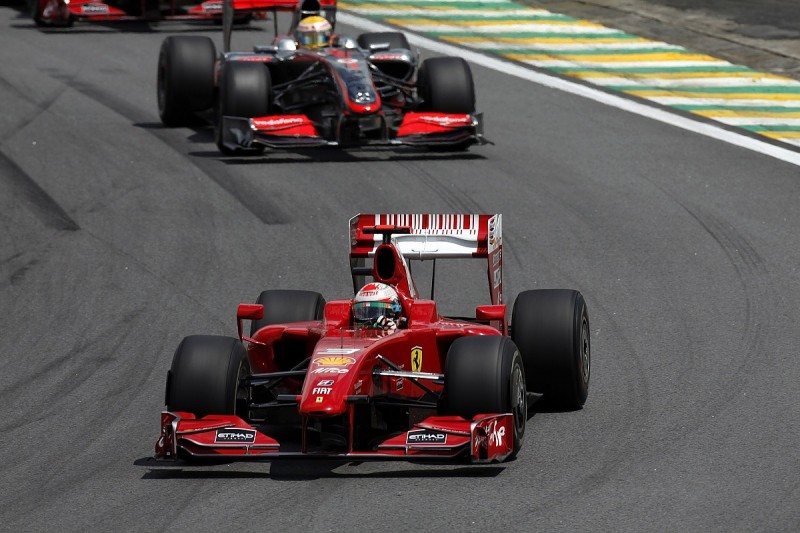 The post The most surprising Ferrari F1 call-ups first appeared on monter-une-startup.