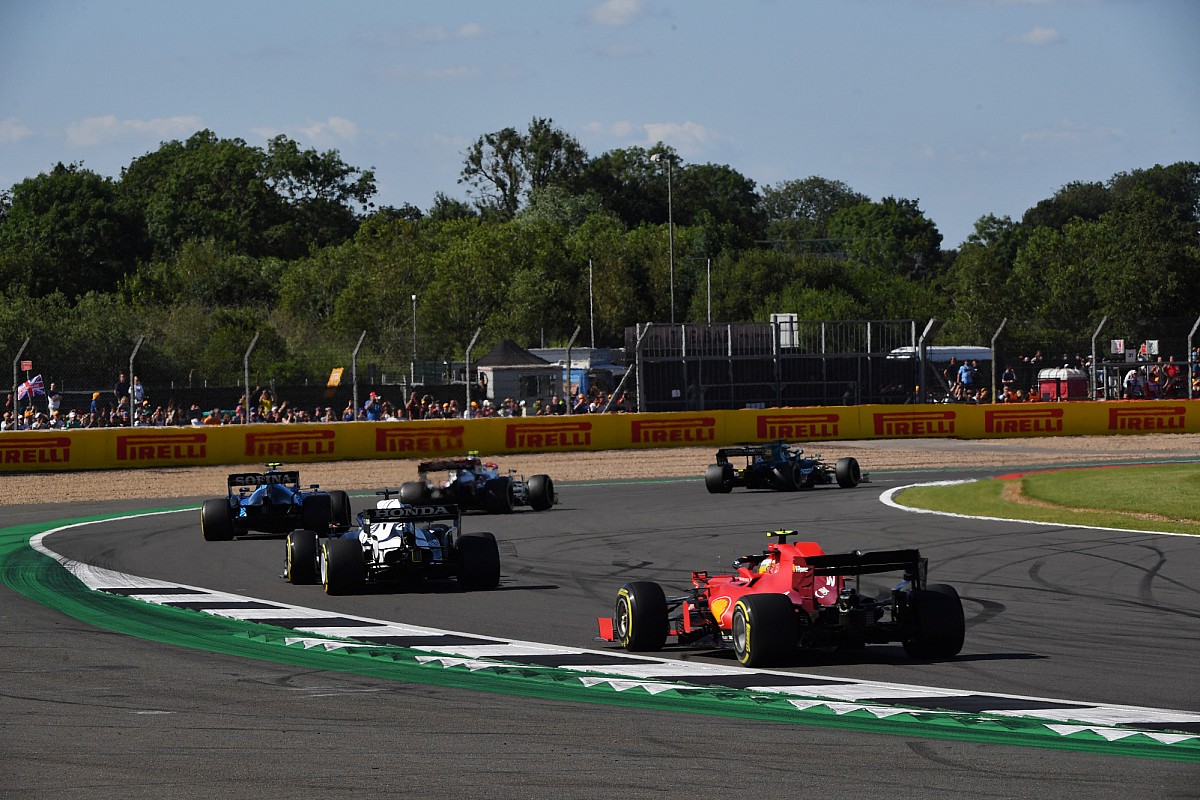 Carlos Sainz blamed George Russell for the collision between the two during Sprint Qualifying at Silverstone and said the incident was a "fairly obvious mistake" by the Williams driver.
The two came together on the first lap at Brooklands after Russell got stuck on the sweeping left turn and crashed into the side of the Ferrari, which was being pushed off.
The Williams driver finished ninth ahead of Esteban Ocon, but Sainz fell back to 18th before bouncing back to eleventh.
Russell has now been called to the stewards because of the incident which he says was "just one of those things in the first round".
Sainz said, "I think it was a pretty obvious mistake by George. I think it's difficult for us to follow each other in dirty air, it's easy to make mistakes like he did, but obviously it cost me quite a lot today to go from 10th P11 and finish behind him.
"It hurts because this time it's not my fault. I think it's unfortunate, but let's see what happens. "
Also read:
The Spaniard added that while it was difficult to overtake, I made a few good moves and got myself back into a decent position, but it cost me.

"I should have crossed the finish line at P8, P7 today and should have been in a good position tomorrow, and unfortunately that cost me a lot."

But when asked about the incident, Russell said Sainz had "interfered with me in some way" and that there was "nothing more I could have done".

He said, "Yeah, I mean, Carlos came from quite a distance and kind of cut me in. I saw it, but there was nothing more I could have done with the angle I was at.

"I tried to steer more, I was on the brakes, but as you can see I started locking when he closed the door, so there was nothing more I could have done.

"I think it's one of those things, when you come in from the outside, you can't really see what's inside, so for him he just didn't know where I was, just one of those things in the first round, yeah really. "

Sainz was also summoned to the commissioners for unsafe return to the track, while Sebastian Vettel and Nikita Mazepin were summoned for violations at the start of training.

The post Russell F1 collision "pretty obvious mistake by George" first appeared on monter-une-startup.
Did you miss our previous article...
https://formulaone.news/ferrari/red-bull-racing-honda-f1-british-grand-prix-saturday-good-fun-and-dnf