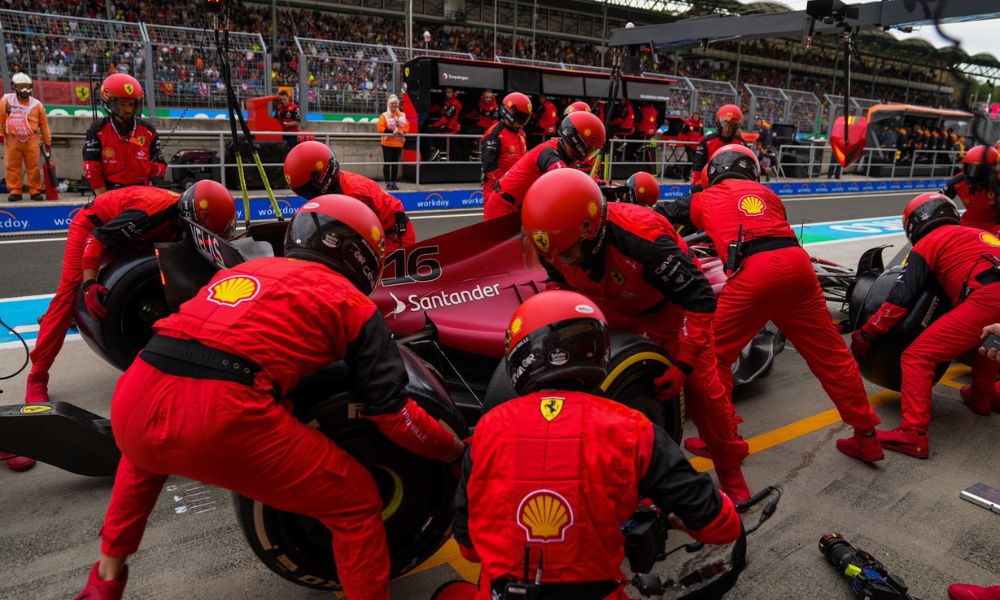 Scuderia Ferrari's Formula 1 ambitions seem bleak as the 2022 season completed its first half during the Hungarian Grand Prix on Sunday — stunning fans with technical, skill-based, and strategic errors for three races in a row.
A Stunning Performance From Verstappen
Instrumental in dismantling Ferrari's hopes was key rival and current champion Max Verstappen. The Dutchman coasted through the field for a career-defining push from P10 all the way to victory, undeterred by Saturday's power issues during qualifying.
Heading into the summer break like…




#HungarianGP #F1 @Max33Verstappen pic.twitter.com/RN9j5ImWVl
— Formula 1 (@F1) August 1, 2022
Carving up various opponents through the race's first half, Verstappen executed Red Bull's winning strategy to near-perfection on Lap 39 — a crucial moment that sparked discussion as the Hungaroring circuit began to cool down with the onset of light rain. Considering that Verstappen's soft-medium pairing had worked wonders by the time he was in P4, Red Bull slapped another pair of medium Pirellis onto the RB18, while Ferrari decided that Leclerc — who had stolen the lead from Mercedes' George Russell — ought to put on hards.
The Dutchman cleared his rival with ease soon after that and it became clear that hard tires weren't the answer; Leclerc falling to P6 as he switched again for softs while Verstappen won by 7.8s.
Just Max pulling a 360° mid-race



#HungarianGP #F1 pic.twitter.com/eWVDOf407Y
— Formula 1 (@F1) July 31, 2022
The former champion managed to clinch the victory ahead of both Mercedes drivers despite a 360-degree spin, giving Leclerc his final taste of P1 thrills only to steal the lead once more a few moments later.
HardTimes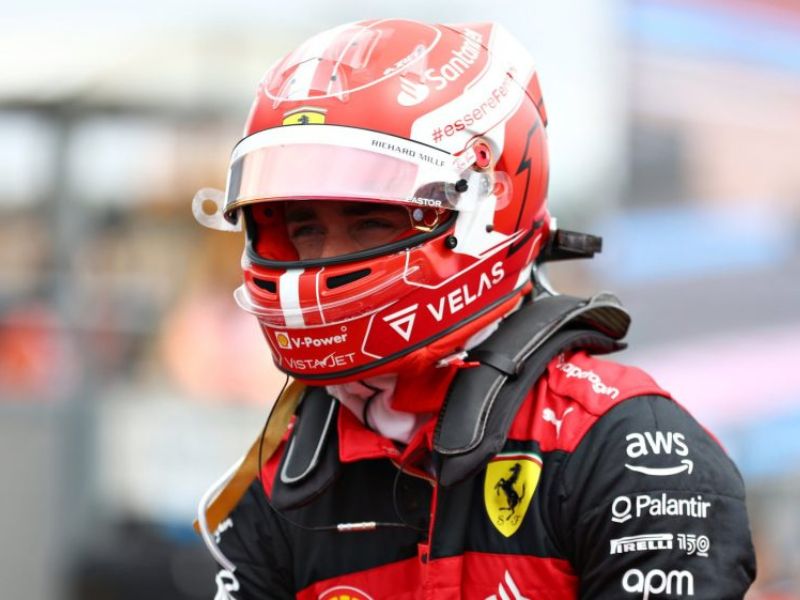 There's no other way to say it — while Ferrari once enjoyed beautiful (and occasionally controversial) streaks of strategic brilliance during the days of Jean Todt and Ross Brawn, those are a distant memory for anyone following Team Red these days.
The Hungarian Grand Prix in particular showcased a unique problem that's made the rounds in interviews with Ferrari personnel throughout the season — a reliance on simulations over driver inputs and live mechanical feedback. This was essentially what led to Ferrari's choice to give Leclerc a set of hard compound tires, despite on-ground results with the strategy going sour for both HAAS and Alpine, who struggled to get the tires up to optimal temperatures.
Leclerc himself described the tires as 'shit', struggling to hold grip after a great streak on the mediums.
"I'm very, very disappointed obviously," said Leclerc after the race. "The pace was really good on the medium tires, the second stint also [on mediums] everything was under control and then we decided to stop on the hards.
I don't know exactly what are the reasons behind this decision yet, but we'll speak with the team for me to understand, but clearly it wasn't the right decision. And I made it clear that I felt good on the medium, so I don't know exactly what happened."
Seeking to learn more, Sky F1 chased down Ferrari Team Principal Matteo Binotto — who stands at the center of a social media onslaught from dismayed fans.
"Certainly, we didn't have today the performance we were expecting as in whatever the tires we were using, soft, medium or hard," Binotto told Sky F1. "I think at the end, the performance of our car was not as expected and the car is not performing well. Whatever, because of maybe the weather conditions, it was a lot cooler today compared to Friday, so it is somehow difficult to try to have the right speed, the right pace and keep up the position on track."
Binotto's answer is somewhat typical of an engineer-turned-boss — acutely critical of the car and seemingly uninterested in attacking a strategy so bad that the podium finishers laughed when they realized Leclerc had been using hard tires:
With the Monegasque driver now 80 points behind Verstappen, it'll take more than a couple of DNFs for Red Bull to relinquish their championship lead, while a newly-confident Lewis Hamilton seems on track to overtake Leclerc's championship P2 within a few races.
For fans, it's been a frustrating time at the top. WTF1 livestreamer and host Matt Gallagher found himself unable to watch the race after Leclerc's fateful pitstop — leaving the room out of sheer frustration:
"I'm finished. I can't do this anymore"
Ferrari have officially broken @MattyWTF1 #HungarianGP #WTF1 pic.twitter.com/R4pmnFDAqK
— WTF1 (@wtf1official) July 31, 2022
While Gallagher received the collective sympathies of dozens of fans, poor Charles Leclerc who famously screamed in agony after crashing out of P1 during the French GP, garnered even more.
But Charles you knew that the hard tires were a bad choice, why did you let them do this? I don't know much about the autonomy you have or the internal conversation – obviously – but you should impose your opinion more
— Ɲaya (@formulaIeclerc) July 31, 2022
Others chose to remind Leclerc of his 'greatest enemy':
pic.twitter.com/md7Kn1G9Z1
— HeyAmicoDelSole (@Fede95Pezzo) July 31, 2022
"So yes, today hasn't been good, the last Sunday hasn't been good, but overall the pace is there," said Leclerc. "We just need to get better at putting everything together because it always felt like there's something going wrong, and we need to get on top of this… by speaking with the team obviously, and first understanding our mistakes, and then getting better. I just want to get back in the car and win again."
(Featured Image Credits: @ScuderiaFerrari/Twitter)