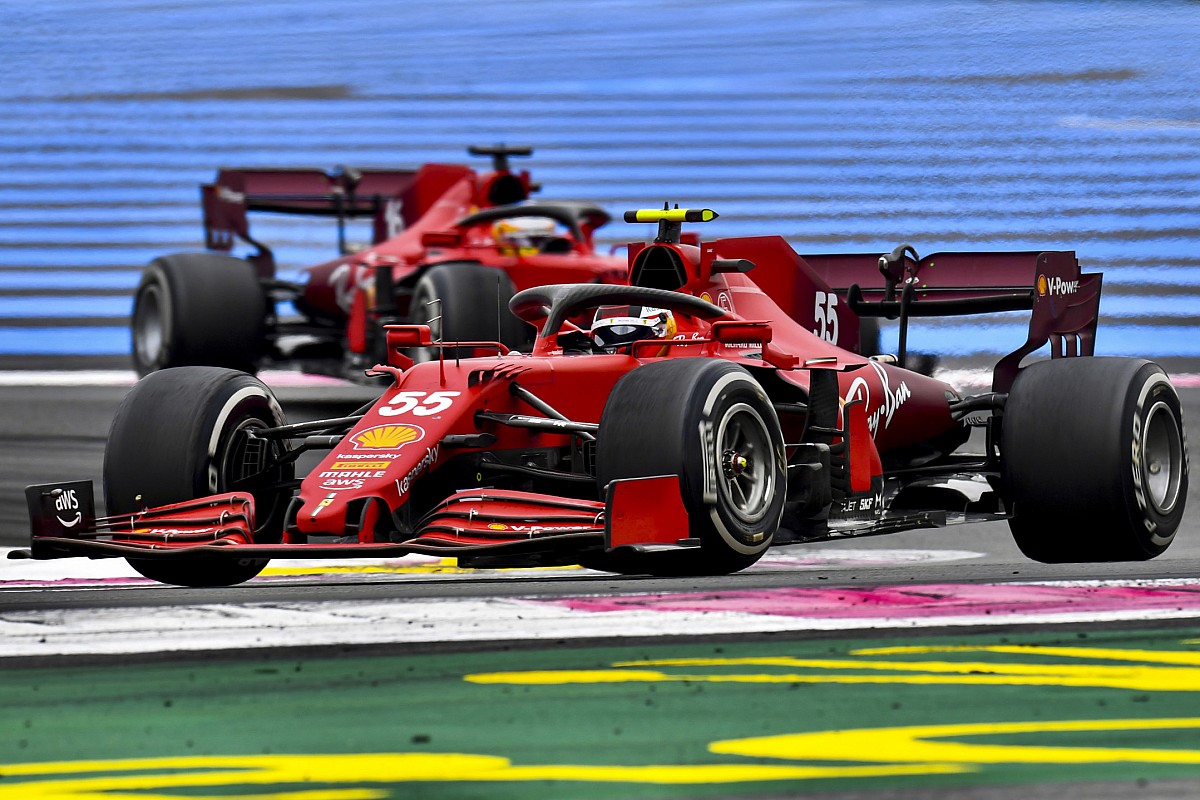 Assignments of blame, rolling heads, political maneuvers – all of this would have happened in Maranello after a race in which both cars were without points, one of them in a low 16th place.
However, under the leadership of Mattia Binotto, this is a new era in the Italian organization. Supported by the presence of two extremely intelligent and level-headed drivers who are also the ultimate team players, Ferrari focuses on solving the technical problems.
Charles Leclerc and Carlos Sainz spent the three days between Paul Ricard and the Red Bull Ring nestled in a deep trawl back at base to learn what is wrong with the SF21 and why it has a habit of qualifying strongly and then – possibly – to use up his front tires on Sunday afternoon.
The two drivers were an important part of an investigation that left no stone unturned as the team looked for solutions that could help for this weekend as well as longer term fixes.
The problem is that the freeze on development and the focus on the 2022 project mean limited room for maneuver when changing cars. Still, this focus on a technical puzzle was a useful exercise for both the drivers and the team.
"Yes, definitely," Leclerc told Motorsport.com on Thursday. "It was interesting for us. But of course it is also very interesting for the engineers who do not sense what we feel in the car, because sometimes a problem can start with feelings that we get as drivers.
"And we try to describe it so precisely that you may understand better where it came from first. And it was definitely very, very useful. Let's see how long it takes to fully understand the problem to solve and find a solution. "
Charles Leclerc, Ferrari in the press conference
Photo by: FIA Pool
"It was actually a very interesting couple of days," said Sainz. "It was super interesting, I mean three days in Maranello where such a large team started this investigation and this plan to recover from the problems we were facing.
"It's great to see the whole factory come together and every department try to bring in their imaginations and their theories.
"The solutions? We put together a medium-, short-term and long-term plan. In the short term, an attempt should be made to alleviate the problem, in the long term and medium term try to solve it completely.
"So it's going to be an interesting process and I hope that little by little we can start on the rehabilitation plan on this issue that we have on the tires."
As Binotto admitted after the Paul Ricard race, the team had similar front graining issues at the same 2019 event. In fact, it's been a feature of the Ferrari package for a while now that has been showing up in certain locations.
Also read:
"It's a trend and I would even say it's been a trend on the team for years," said Sainz. "When I arrived in December, they talked to me about this and I let it go, I didn't think it would be like this – new tires this year, everything can change.
"But since Bahrain it has been clear that there is something going on in the car and with the tires that we don't understand, and I felt it pretty straight away in every race, this front limitation.
"And you could see it clearly on me in Portimao, I think, and then you could see it clearly again in France. It's quite a problem and we're going to try what we can do."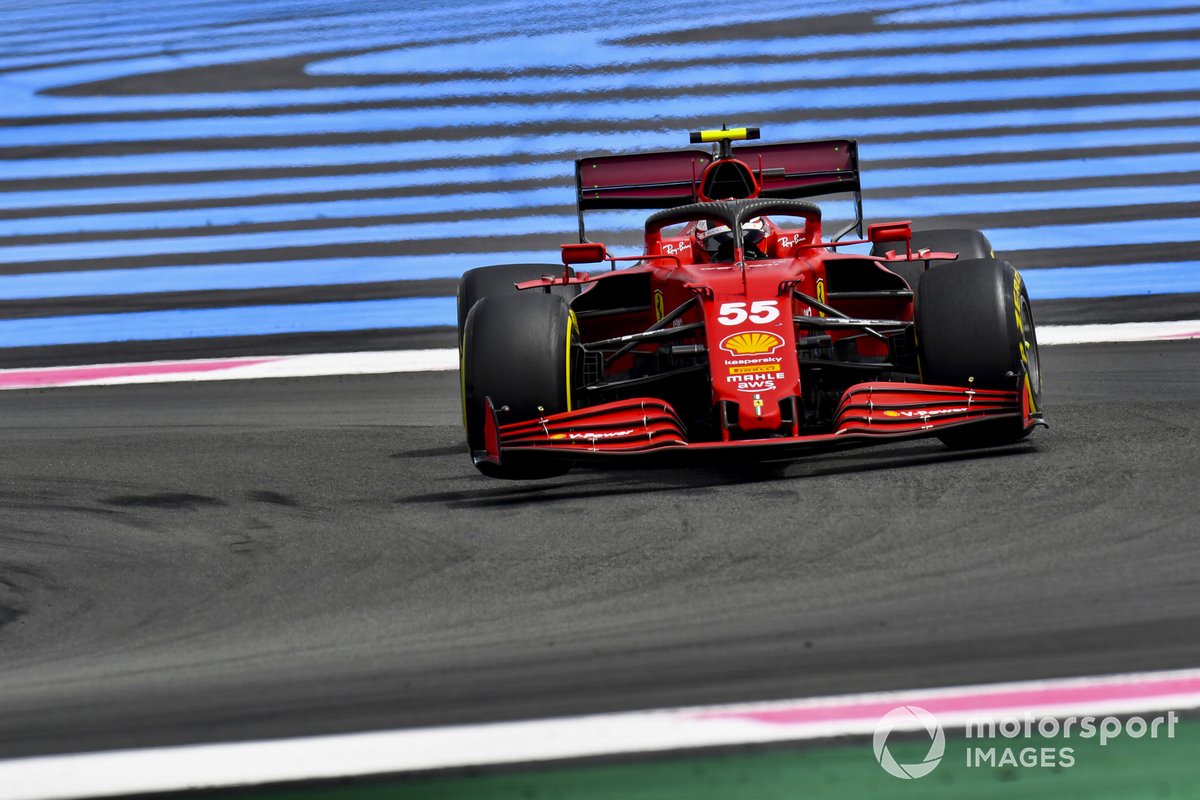 Carlos Sainz Jr., Ferrari SF21
Photo by: Jerry Andre / Motorsport Images
"It's a problem we've had in the past," admitted Leclerc. "A subject we've been working on for a while. Of course we saw it a lot more on Sunday than on other tracks and we have to understand exactly why."
Ferrari will use the two consecutive Austrian weekends as an extended test session if the weather permits. Six days of track running and a short lap should allow the team to get a lot of work done.
"It's a great opportunity for us after such a difficult weekend, two weekends on the same circuit," said Leclerc. "It won't be the same connections [as France], but I still have the feeling that there is a lot to learn on these two weekends.
"Hopefully we won't have too much rain, but I know it will rain. Let's pray for no rain so we can do a good job for the car for the rest of the season."
On a sunny Thursday afternoon, Sainz hinted that dry weather was obviously preferable, but wet conditions followed by a green stretch that might actually aid an ongoing investigation.
"If we go out and try it at these temperatures now, I think the problem would be more in the back than in the front," said the Spaniard. "And when it is limited at the back, we are more balanced compared to the entire field. When the clouds come up, it starts to rain, it dries up and the front, grainy front tire wear becomes apparent.
"Conditions like that put you more and more at a front limitation. And then we know that we are weaker. Even if it did come, I wouldn't mind, because we're already trying a few things as a team this weekend to see if it works." At least that helps. And it would be interesting to go on the track and in very difficult conditions to see if there is a pattern or if there is any sign of improvement.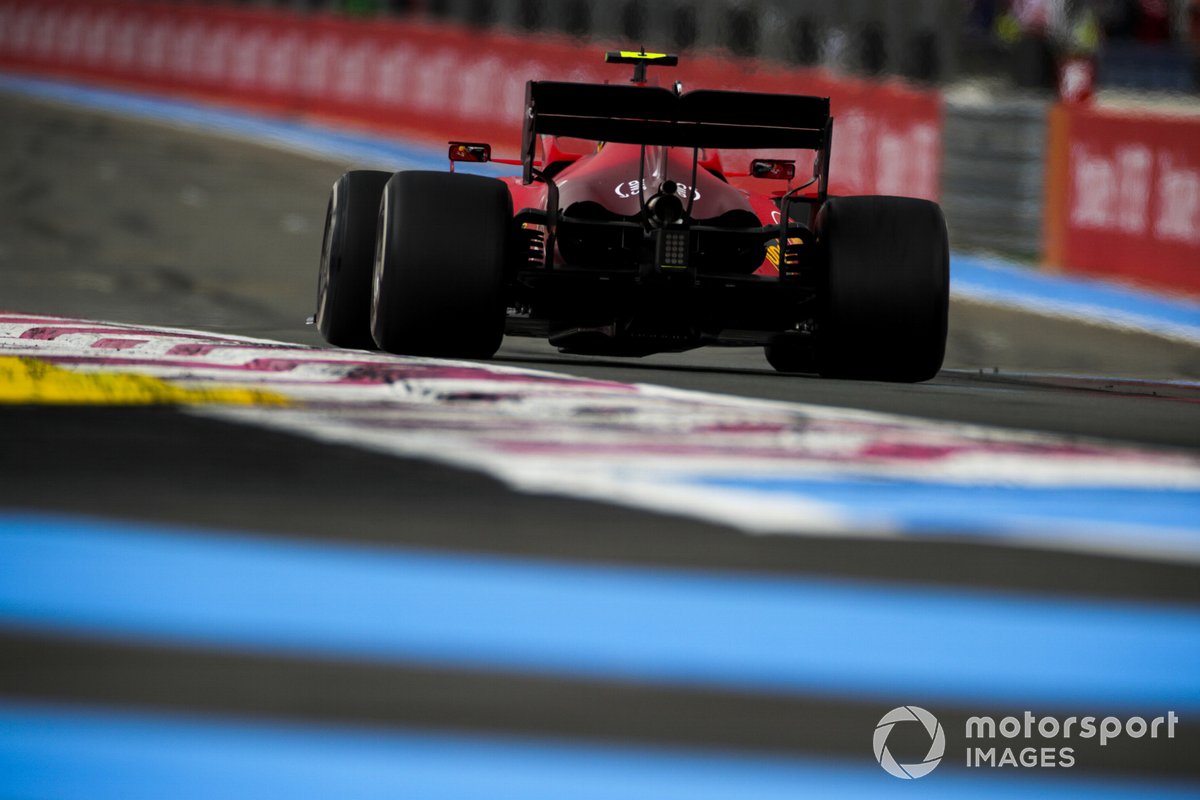 Carlos Sainz Jr., Ferrari SF21

Photo by: Drew Gibson / Motorsport Images

"Ideally, we want the most stable conditions ever, because then you have six days on a route that is actually very short. You can do a lot of laps, do a lot of tests. And that would be ideal for the six days we're running here in such weather, because it would be a big test for us.

"Unfortunately it doesn't look like it will be the case tomorrow when the storms come [Friday]but even so, we are still putting the plan together to alleviate the problems. "

It remains to be seen whether the Red Bull Ring will provide the answers Ferrari is looking for. It is evident that the team is working in a positive direction and Binotto is keeping things calm. In this business you can often learn more from adversity than from success.

The post How Ferrari stays calm about an F1 problem it can't solve yet first appeared on monter-une-startup.