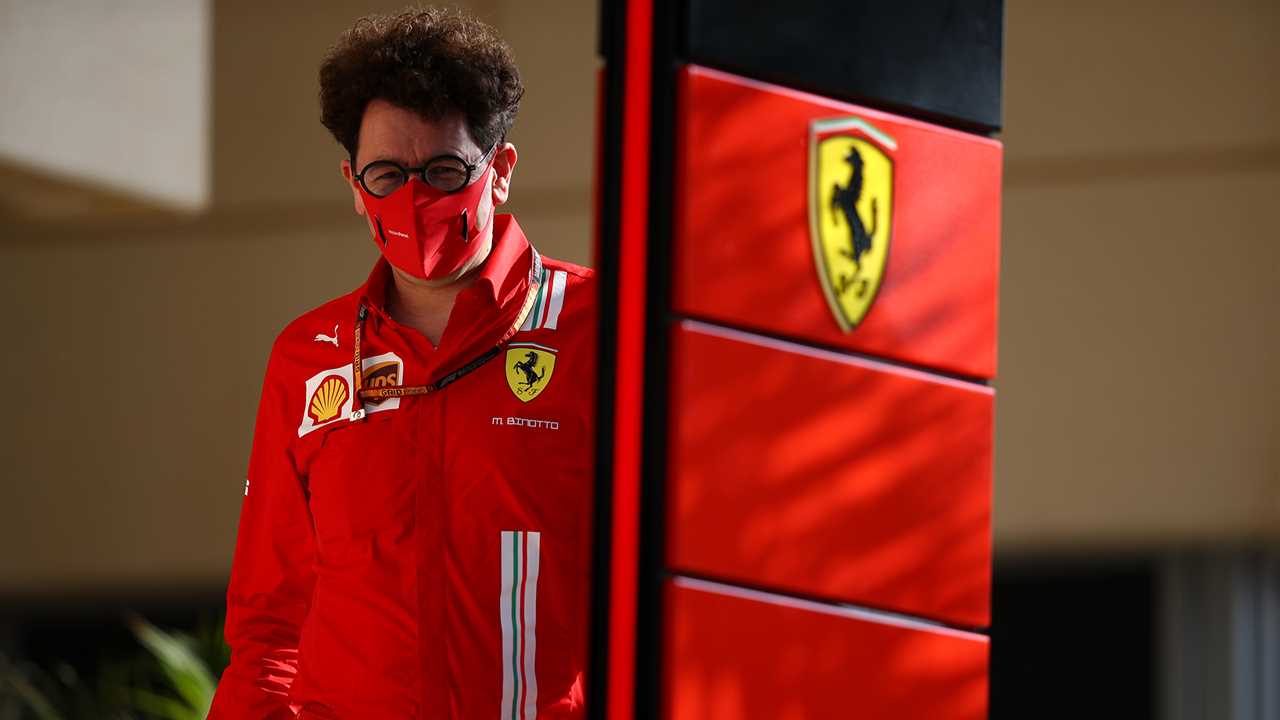 By Ferrari's standards, the 2020 season was one to forget for the Italian team as they finished a low sixth in the Constructors Championship. But boss Mattia Binotto has insisted a return to the top three is the "minimum target" for Scuderia in 2021.
However, he added that Ferrari will face stiff competition with Aston Martin, who will have Sebastian Vettel at the wheel in 2021, and third-placed Team McLaren, who have Mercedes power and Daniel Ricciardo on board this season.
"This team has been able to come within a third of second for the last five years, so I think a third isn't entirely impossible. And I think that should at least be our minimum goal for next season," said Binotto.
READ MORE: Ferrari bugged all of Sainz's team's radios before hiring him, Binotto reveals
"Nevertheless, I think that third place will not be an easy task. Third place will be difficult because there are teams like Racing Point [now Aston Martin] which I'm sure will be very strong next year [with] free tokens, which is a competitive advantage. I think McLaren will be very strong again – they've had a power unit upgrade so overall I think it's going to be a difficult performance but I still think that as a team we should try to achieve it as a minimum.
Carlos Sainz will line up alongside Charles Leclerc next season
"It was very difficult for all of us, including me. It's the worst season since 1980, we finished sixth in the Constructors' Championship [championship] So it's been a very tough season – even tougher than expected," he added.
READ MORE: 10 F1 cars we wish were as fast as they looked
Last season Ferrari ended a streak of six consecutive top three overall finishes, failed to win a race for the first time since 2016 and clinched just three podiums compared to 19 in 2019. A drop in power unit performance was seen as one of them the main reasons for their struggles.
"We knew last winter that the car wasn't working as we had hoped. We understood very quickly during winter testing that the car wasn't going to be fast enough, but I don't think we're expecting such a difficult season overall, not just from a performance perspective, but when we look at the whole Covid pandemic and looking back all the situations we had to face," Binotto explained.
Abu Dhabi Grand Prix 2020: Vettel and Ferrari say goodbye
"I think we will be competitive again as a powerhouse; we won't be the lowest in the field.
"Our level of performance was insufficient for what should be Ferrari's standard. We are very disappointed in that. We feel full responsibility – sorry for the company, sorry for our fans of course – but I'm pretty sure this year will somehow make us stronger for the future," he concluded.
Ferrari will contest the 2021 season with new signing Carlos Sainz, who is looking to improve the team's fortunes alongside Charles Leclerc, who claimed two of Ferrari's three podiums in 2020.
READ MORE: Leclerc proved qualification as team leader with 'important' 2020 season, says Binotto