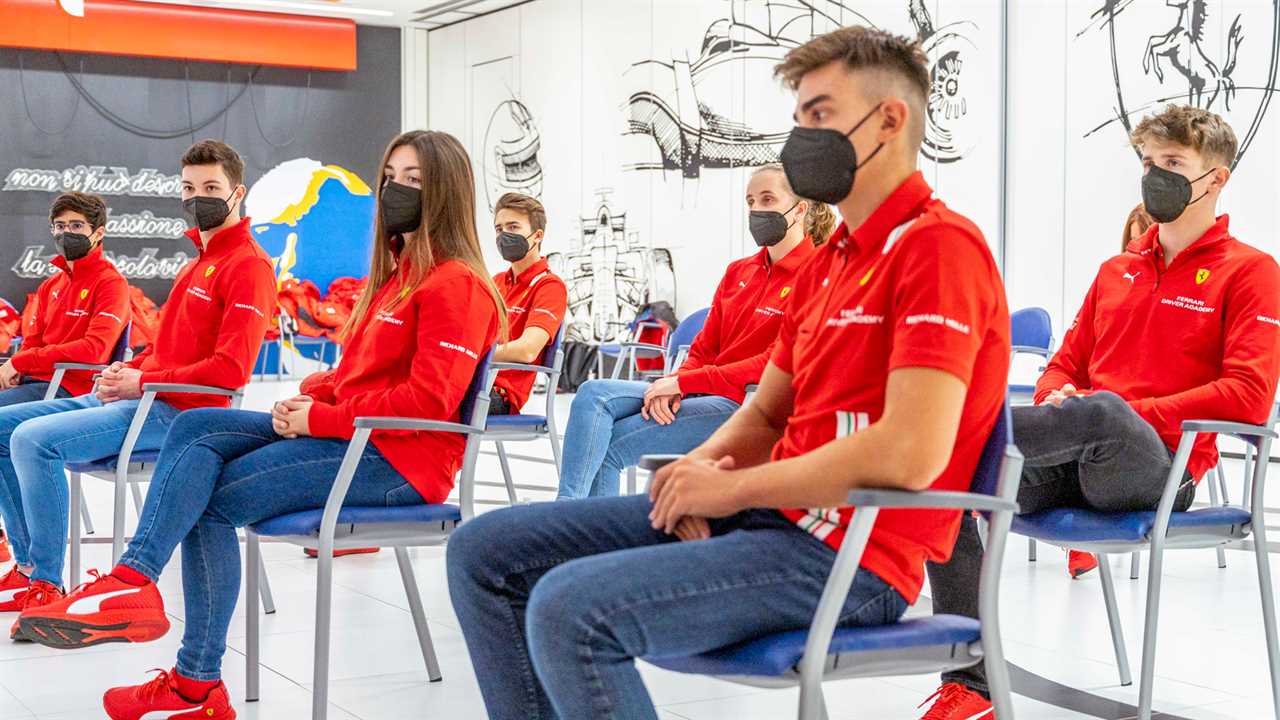 The Ferrari Driver Academy has announced the nine drivers who will take part in Scuderia's junior program in 2022, and the future of Callum Ilott and Marcus Armstrong has also been announced.
New Zealander Armstrong, who ranked 13th in his last two F2 seasons, will no longer be part of the FDA in 2022. Therefore, there will not be a single F2 driver in Ferrari's junior squad this year.
As for Ilott, his IndyCar commitments have resulted in Ferrari putting him on a "gap year" for 2022 for the following reason: "[IndyCar] is beyond the practical scope of the FDA as it would not be able to provide adequate assistance to the Englishman. "
READ MORE: Sainz '100% Ready' to fight for the 2022 championship with Ferrari after the best season ever
New to the Ferrari Academy are Oliver Bearman – who will compete in Formula 3 this season – Rafael Camara and map maker Laura Camps Torras. The latter will become the second female FDA member after Maya Weug, who will continue the academy in 2022.
Camara is one of three FDA students in F4 this season, alongside Weug and Australian James Wharton. There are two F3 drivers in the program for 2022 – Arthur Leclerc and Bearman – while Dino Beganovic is the Academy's only regional formula driver.
Haas F1 driver Mick Schumacher continues with the FDA, as does Ferrari F1 test driver Robert Shwartzman.
"In 2022, 20% of the F1 grid will consist of former and current FDA students," said Ferrari team principal Mattia Binotto. "The dream for them and for us is to imitate Charles Leclerc, who is about to start his fourth season for Scuderia.
"I wish each and every one of you every success for the rest of the season, which you will certainly approach with a willingness to learn and, above all, with a smile, because being a racing driver is one of the most beautiful jobs in the world."
READ MORE: Formula 1 esports graduate Cem Bolukbasi secures Formula 2 drive for 2022
FDA boss Marco Matassa added: "The start of a new season is a serious moment for the Ferrari Driver Academy, even more so this year: Given the ongoing pandemic, it is wonderful to be able to reopen the doors of Gestione Sportiva to our youngsters .
"I also wish our newcomers – Oliver, Rafael and Laura – good luck. They definitely have what it takes and I expect them to confirm the quality of our selection process. "