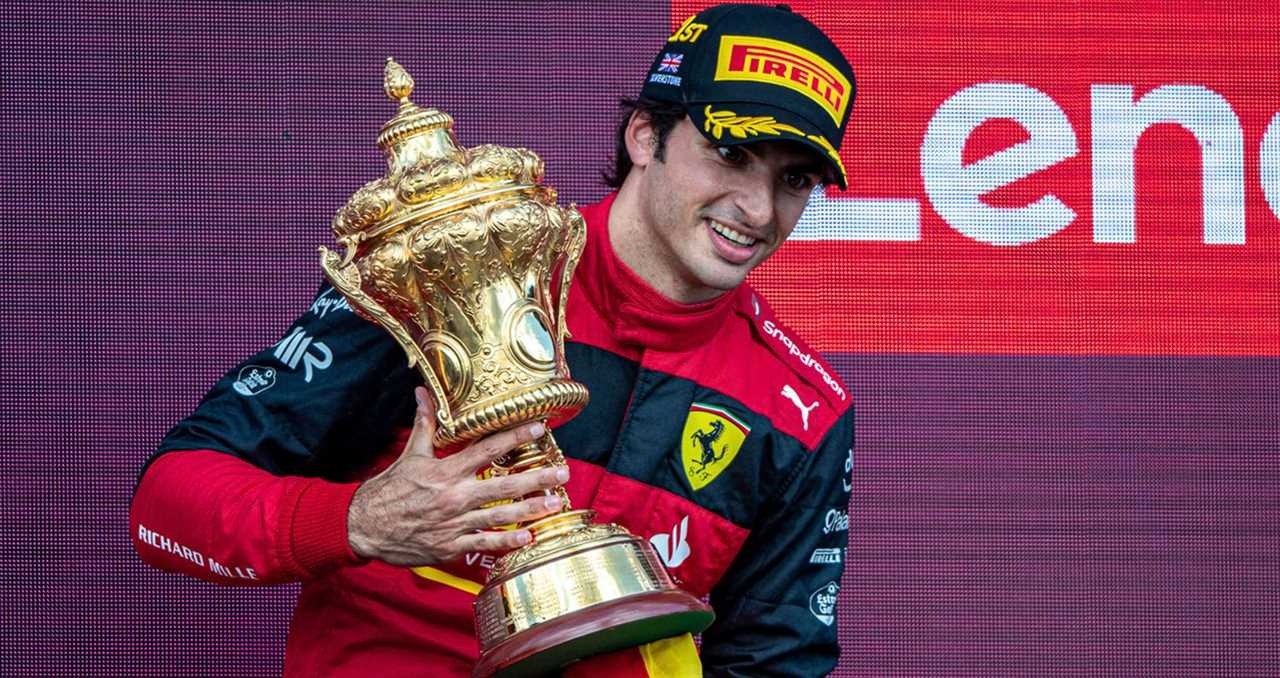 Former Red Bull Academy driver, son of legendary two-time world rally champion Carlos Sainz Sr, Carlos Sainz Jr was always destined to be a racing driver, and now racing for Ferrari in Formula 1.
Boasting one of the most decorated rally drivers in history as his father certainly helped propel young Sainz up the racing ladder. Although that's not to say he couldn't have on merit alone, but rather enabling the son of motorsport greatness to learn all manner of detailed insights into racing that not very many get to take onboard.
After all, the 27-year-old himself earned his first Formula 1 drive in the Red Bull junior program by winning the Formula Renault 3.5 championship, and more recently the Ferrari drive, purely through great racecraft, speed and consistency.
Related: Watch Ferrari's Carlos Sainz And Charles Leclerc Throw SF90s Around The Imola Racetrack
The Smooth Operator's Inter-Team F1 Career
Via: Formula1.Com
Sainz Jr made his Formula 1 debut at the start of the 2015 season with Scuderia Toro Rosso (now Scuderia AlphaTauri) alongside fellow rookie Max Verstappen.
Much like his Dutch counterpart, Sainz was a part of the Red Bull junior driver stable. Both young hotshots were promoted to the F1 seats after Russian Daniil Kvyat received the call up to Red Bull to replace Sebastian Vettel, and Helmut Marko reportedly pushed Jean-Eric Vergne out of the remaining Toro Rosso seat to make way for Sainz. He showed his tremendous skill right from the off though with a P9 finish on his race debut in Australia, as his teammate Verstappen retired with a mechanical failure.
Verstappen outperformed Sainz, who concluded 2015 in P15 in the standings, prior to the former's in-season promotion to Red Bull in 2016, however. Nevertheless, the Spaniard went on to sign a deal with Renault for 2018 – but would replace Jolyon Palmer in the closing races of the 2017 season.
After one season with the Enstone-based outfit, Sainz was on the move again, this time to McLaren for 2019. He settled in nicely alongside rookie teammate Lando Norris – the pair striking up a strong friendship which only aided Sainz's consistent points finishes. He finished on the podium for the first time at the 2019 Brazilian Grand Prix, only hours after the race had finished when Lewis Hamilton obtained a five-second time penalty for an incident with Red Bull's Alex Albon.
via goodwood.com
The delay to the 2020 season saw Ferrari announce their intention to remove Vettel from the team at the end of the year, and it was soon announced that Sainz would be his replacement for 2021.
His first Ferrari campaign was the Spaniard's best season in F1 in what was a suboptimal car – securing four podium finishes including the first at Monaco. Sainz recently secured both his first pole position and first victory, at the British Grand Prix at Silverstone, defeating teammate Charles Leclerc and charging Sergio Perez and Lewis Hamilton.
Related: George Russell Is Finding This One Aspect 'Uncomfortable' At Mercedes
Via: Twitter @Carlossainz55
Driving for a team as legendary historic and loved as Ferrari inevitably means that Sainz's car collection is as enviable as his Ferrari F1 seat itself. Although, it may not be as substantial as you'd expect.
His time at McLaren however led him to two of his four cars in his collection. He purchased a 710bhp McLaren 720S, worth upwards of $300,000 and which can reach speeds of up to 212mph, soon after joining the British team. A 592bhp $240,000 McLaren 600LT Spyder is also included in his collection.
Since joining the Italian manufacturer at the beginning of last year, Sainz has gone on to acquire at least two Ferrari road cars of his own – an 812 Competizione and a Roma. Powered by a mighty 6.5 liter V12, the $600,000 custom-made 812 produces a colossal 830bhp.
The Roma, Ferrari's latest front-engined grand tourer, hides a 3.9 liter V8 turbo under the bonnet – producing a comparatively meager 612bhp. As what appears to be Sainz's everyday cruiser – often seen parked outside the F1 paddocks – the $218,000 base price tag would certainly not be considered alongside the word 'everyday' for the mere mortal.
During his time at Toro Rosso, Renault and McLaren however, Sainz's everyday car was rather less lavish. In a recent interview, he revealed that he had been driving a Volkswagen Golf GTI, bought for him as an 18th birthday present from his parents.
He reportedly replaced the hot-hatchback with the aforementioned 812 Competizione around the time of this year's Miami Grand Prix.
Carlos Sainz's Net Worth As A Ferrari Driver
In April of this year, whilst he was enduring the lowest ebb of his 2022 season with multiple costly incidents thwarting several points finishes, Ferrari agreed a contract extension with Sainz until the end of 2024. The deal increased his annual salary from between $6-8 million of previously at McLaren and last year at Ferrari, to $8-9 million excluding performance bonuses and sponsorship payments.
via: Scuderia Ferrari
He has his own lucrative personal sponsorship deals with the Spanish beer producer Estrella Galicia, with which its non-alcoholic '0,0' logos appear on the headrest of the Ferrari and Sainz's race suit, teamwear and helmet – and has now become Ferrari's ' official beer supplier'. Sainz's estimated net worth can be reportedly pin-pointed in and around the $47 million mark as of the tenth round of the 2022 Formula 1 season.