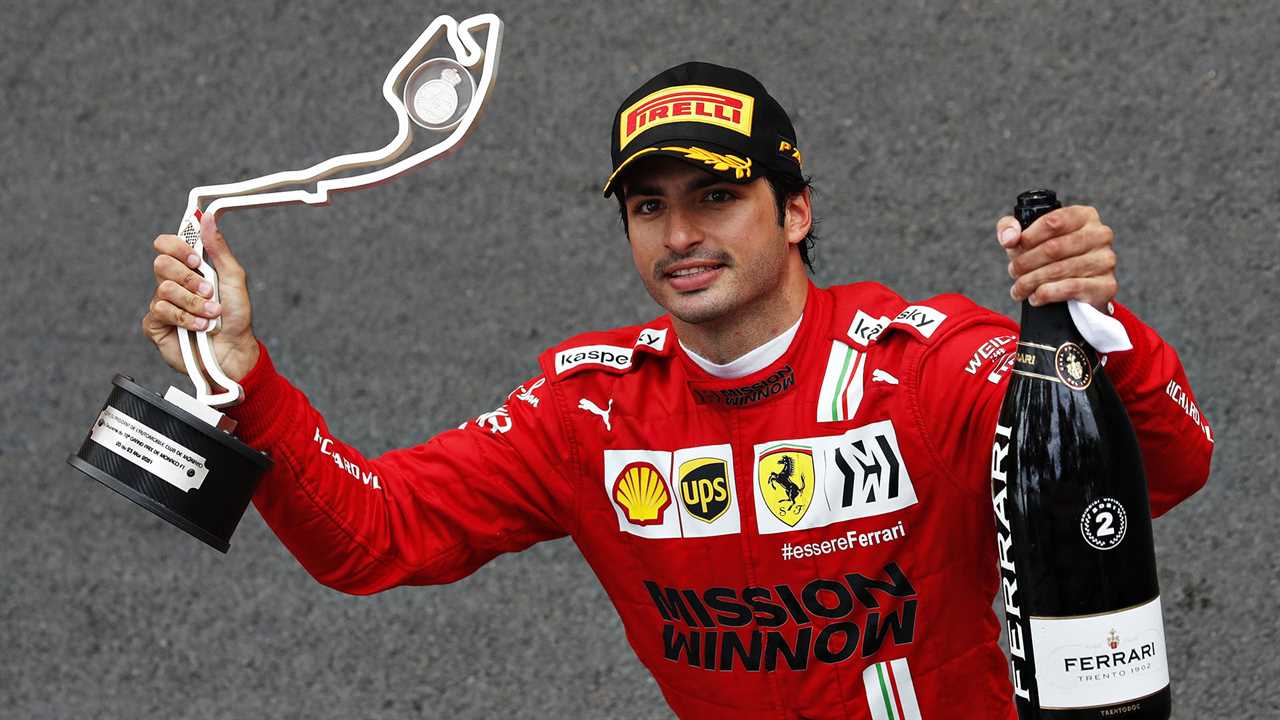 When Carlos Sainz signed with Ferrari, many felt he was Charles Leclerc's wingman. And that despite the fact that the Spaniard arrived at Maranello with two consecutive top six finishes in the drivers 'championship and had played a crucial role in McLaren's recovery, which left him in 3rd place in the constructors' championship.
One of the great qualities of Sainz is his mental strength and so he let such chatter washed off his back. He wanted to go to Ferrari to compete for both the team and himself – and he has delivered from the moment he turned the wheel of the world's most famous racing car.
READ MORE: Sainz Says Monaco P2 was a "bittersweet feeling" as he "sincerely thought we could win"
After six races he is seventh in the drivers' championship, just two points behind incumbent Leclerc – who is in his third season with Ferrari. And it gave the Prancing Horse the first podium in 2021, with the second in Monaco.
It speaks volumes about where he is now in his career that he was disappointed with this result as he believed that victory would be possible if he hadn't made a small mistake in qualifying.
Sainz is one of five drivers who will join new teams in winter – Daniel Ricciardo (McLaren), Sergio Perez (Red Bull), Fernando Alonso (Alpine) and Sebastian Vettel (Aston Martin) are the others – and although he is the most inexperienced in terms of completed grands prix he made the smoothest transition. So how did he do it?
Sainz moved to Italy so he could spend more time at the team's Maranello base
1. Move, move, move
The world is at your feet when you're a Formula 1 driver looking for somewhere to stay. Many opt for Monaco, others for Switzerland, others for their homeland, but for some they choose to be close to their team and like to jump around depending on who they are driving for.
Sainz is no stranger to a moving company, the Spaniard moved to London while racing at Toro Rosso and Renault, then to an apartment near Woking when he moved to McLaren – and now he has an apartment just a short drive away from Maranello.
Living so close not only means that he has fewer commutes to work – and a more generous morning alarm clock – but also that he can spend more time in the factory, which in turn helped him to integrate quickly into the team.
READ MORE: Sainz Says Monaco will be a "good indicator" of their confidence in Ferrari SF21
2. Enter the hours
It's clear that Sainz already has a very strong bond with the team, as you could see in the way you treated yourself to your engineering team after his podium finish in Monaco.
Communication is so important in Formula 1, especially when you are the new boy and need to coordinate your work style with that of your new colleagues – and the relationship with your chief engineer is super important.
It is already assumed that Sainz and Riccardo Adami, who previously worked with Sebastian Vettel, get on well. There's a lot of joking between them and they work much like it was when the Spaniard worked with Tom Stallard at McLaren. This might not seem like a big deal at first, but in a world where every fraction of a second counts, it can make all the difference.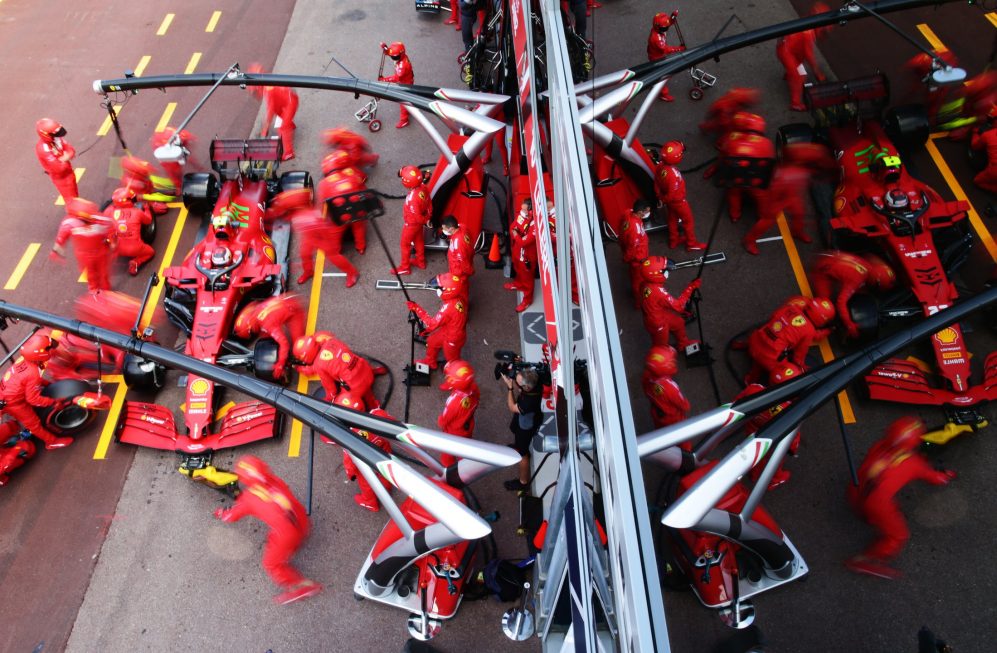 After six Grands Prix, Sainz is only two points behind Leclerc in the drivers' standings
The embedding in the Ferrari family was helped by the enormous amount of time he spent in Maranello between races.
When he's not in engineering meetings, he chats with his engineers, works off his training plan in the team's gym or has lunch in the company canteen and gets to know everyone.
His enthusiasm and dedication to giving the best he can be is contagious – and has had an impressive impact on his team
It's similar to Vettel when he was at Ferrari. The duo has history, Sainz has spent countless days in the simulator and provided Red Bull with valuable data for race weekends.
When Vettel left the team, he wrote a letter to Sainz thanking him personally for all those late nights at the Sim. The respect between the two is great and a quality that makes Sainz a very impressive person, let alone as a racing driver.
3. Use the advantages of Ferrari to your advantage
With testing so limited these days, Sainz at least had the benefit of a run (just one run) in a 2018 Ferrari on their Fiorano test track before heading out for pre-season testing. People like Daniel Ricciardo and Sebastian Vettel did not enjoy such old car races with their new teams.
Although the 2021 car is a different beast than the one he drove, Sainz made the most of that day, familiarizing himself with how the car's systems work and how the team works during a track day.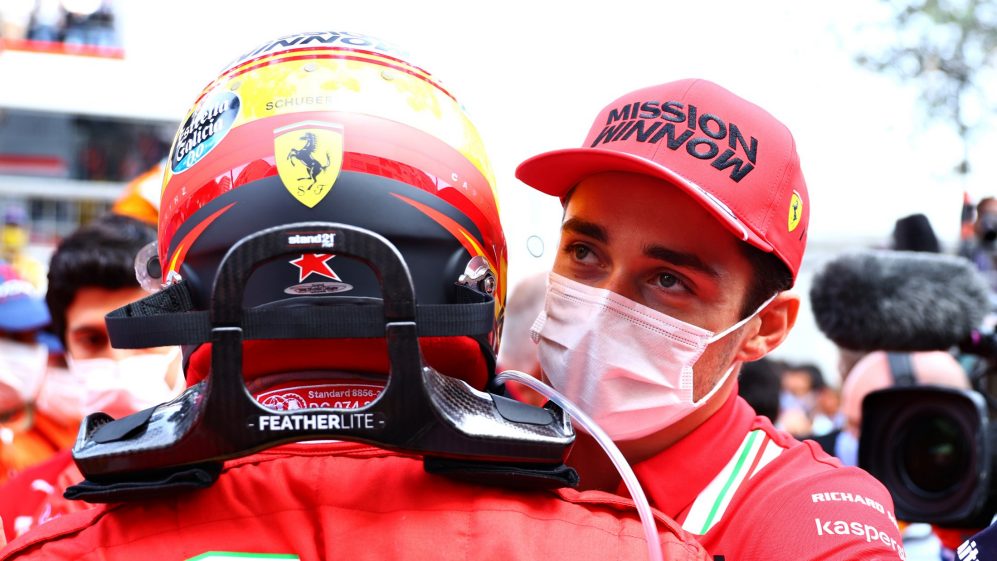 Sainz and Leclerc have already built a strong relationship as teammates at Ferrari
Having raced for four teams in seven years, he's honed his ability to get things done quickly and that helped him get the most out of his tiny 1.5 days in Bahrain on class 2021 machines.
The main aim of this test was to get a feel for how a Ferrari Formula 1 car behaves, as it was, as expected, different from the McLaren, which he had got used to in two years on the team.
He downplayed expectations at the start of the season and accepted that it would be some time before he was the "Carlos of McLaren" and that helped ease the pressure.
But the smooth and methodical start to life at Ferrari has given him a strong foundation on which he is already building and the confidence to follow the setup directions that he deems most useful.
4. Adaptability behind the wheel
Switching teams is not easy, especially with so little testing – just ask race winners Vettel, Ricciardo and Perez – but Sainz has made a habit of making it look like this.
Since his debut in 2015, he's raced with Toro Rosso, Renault, McLaren and now Ferrari. With every change and with more experience, he was able to adapt faster and faster.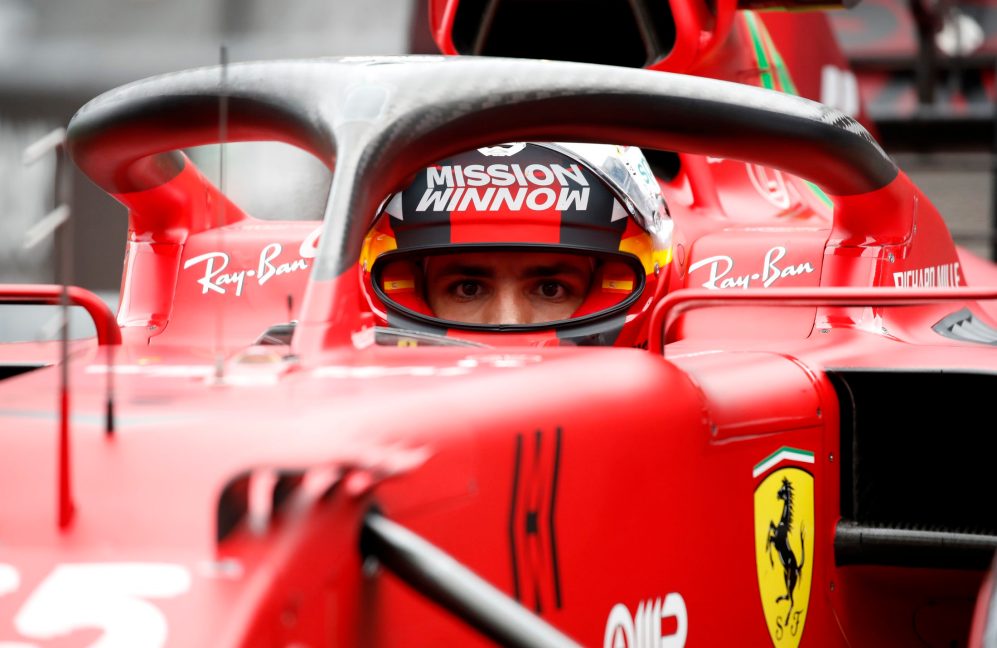 Sainz is on a run of 12 points in 13 races
The Spaniard used a trial and error approach to qualifying – an area where he knows he needs to improve – and although it can occasionally lead to mistakes on his first run in Monaco that can get him a start in the front row could have cost, All in all, it helps him close the gap to Leclerc.
And apart from a tire strategy that didn't work out in Portugal, he was his accustomed consistently fast self in race trim from the first Grand Prix on.
"It was a good start, I'm not going to lie," he said recently when we were talking. "I'm very happy with the way things are going. I was able to settle in quickly. The focus is on getting better and better results. "
5. Use your "team player" mentality
Anyone who has ever had the pleasure of getting to know someone from the Sainz family knows that they are committed and motivated people who are happy to devote themselves to the task at hand. So it's no wonder that Sainz Junior not only got along well with every team he worked with, but he also had good relationships with teammates.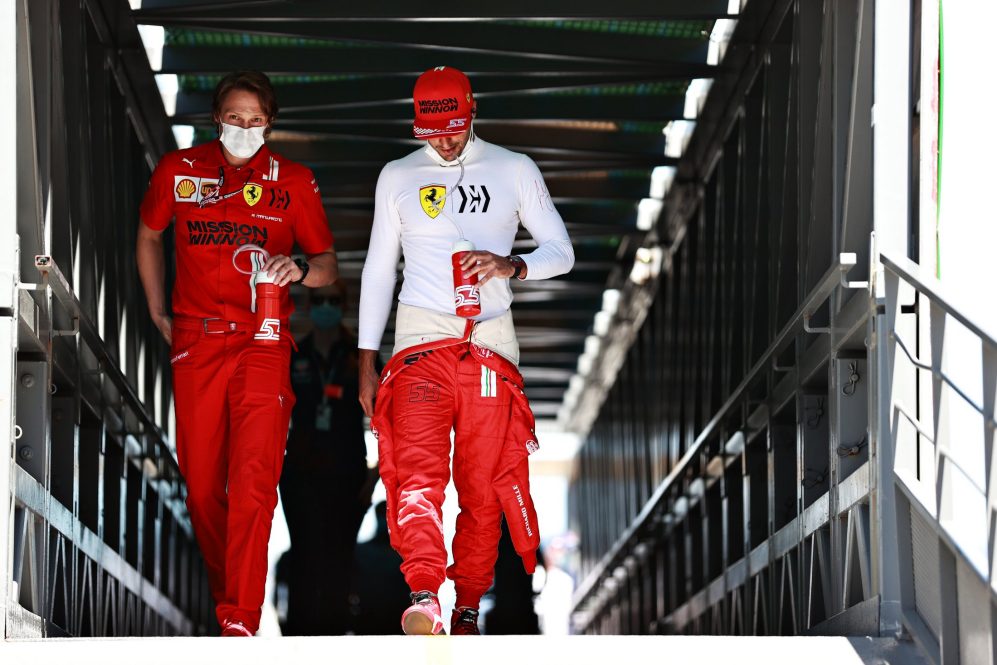 Sainz's podium in Monaco was the third of his career, with the second his best result

His relationship with Lando Norris is well documented and he has already built a strong relationship with Leclerc at Ferrari. They have a lot in common, which helps – they play paddle, chess and golf together – and they are both very respectful of one another.

They appreciate the fact that one can make the other faster and especially when Ferrari is not fighting for race wins and the championship, it makes sense to work together, to be open with one another about data and setup directions in order to move the team forward.

Sainz says he knows that Leclerc is "getting 100% from the car in qualifying and the race," and that gives him a goal to achieve. He already feels that Leclerc's form is pushing him to get more out of himself – and it's already paying off.

The 26-year-old hit the sweet spot at McLaren when it comes to getting the most out of the car. So he knows what to do to try the same at Ferrari.

The post 5 reasons why Carlos Sainz settled in at Ferrari so quickly first appeared on monter-une-startup.
Did you miss our previous article...
https://formulaone.news/ferrari/f1-paintings-on-display-at-the-marriott-marquis-hotels