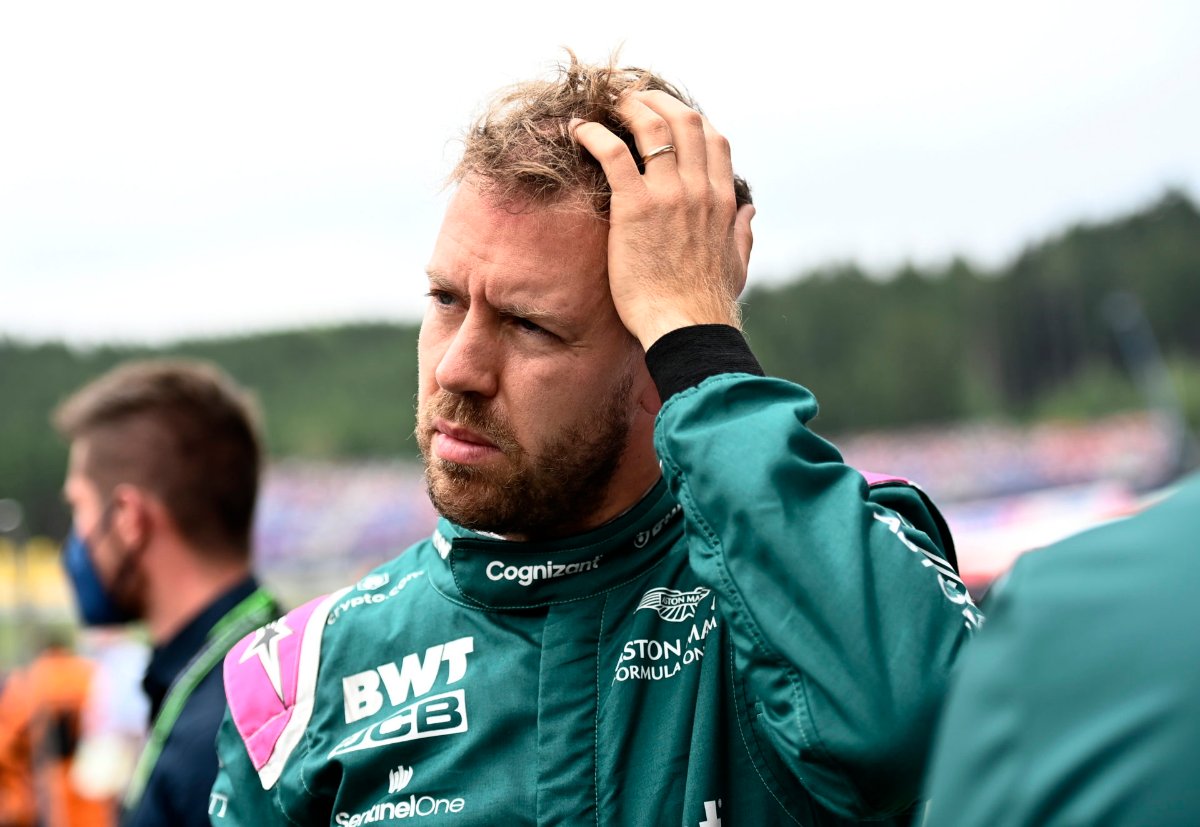 After a brilliant qualifying and an F1 sprint, Sebastian Vettel suffered a series of heartaches during the race at the British Grand Prix. However, that didn't stop the German from showing his commitment to the environment.
ADVERTISING
Article continues under this ad
While the main focus was on race winner Lewis Hamilton, the limelight gradually shifted to his former rival Vettel, who had little effect in the rather eventful race.
How could you ask?
ADVERTISING
Article continues under this ad
Well, following the checkered flag, the four-time world champion and his crew marched onto the empty grandstands to clean up the garbage left by the spectators. As a result, a huge British crowd swarmed the empty ranks to appreciate the Germans who play a role in pursuing a clean environment.
Why Vettel decided on the garbage collection campaign
In an interview with Bild, Vettel spoke about why he decided to clean up the rubbish in the grandstands after the race at Silverstone.
"It is important that we all respect the environment and not rely on other people to clean up behind us. Together we can make a difference, "said the Aston Martin driver.
After collecting the garbage, the German will apparently drive to a garbage incineration plant to create awareness of what happens to the garbage left behind. In addition, he is also interested in helping the world work out how to avoid more waste.
Aston Martin also shared a thank you post for the world champion on social media. They wrote, "Sunday night at Silverstone. The British Grand Prix is ​​over, but the race to save the planet never ends for Seb. "
Hard break for Sebastian Vettel at Silverstone
It was a weekend of hope for the Aston Martin driver; Vettel was on track to secure strong points for the team after finishing in the top 10 in both qualifying and the sprint.

ADVERTISING

Article continues under this ad

In the end, however, the race turned into a horror show for the German. After a brilliant start to the race, Vettel defended hard against Fernando Alonso and almost got away. In the end, however, Vettel spun near the old pit lane entrance, which left him on P19.

Formula 1 F1 – Great Britain Grand Prix – Silverstone Circuit, Silverstone, Great Britain – Aston Martins Sebastian Vettel in action during qualifying REUTERS / Peter Cziborra

Despite desperate efforts, there wasn't much Vettel could do. Ultimately, with a few laps remaining, Aston Martin Vettel ordered the car to be withdrawn, preventing the German from seeing the checkered flag. After leaving Silverstone empty-handed, can Vettel receive his redemption at the Hungaroring next weekend?

ADVERTISING

Article continues under this ad

View history: Love Is in the Paddock: F1 Brotherhood Rings for Valentine's Day

The post Sebastian Vettel followed his litter collection in Silverstone first appeared on monter-une-startup.