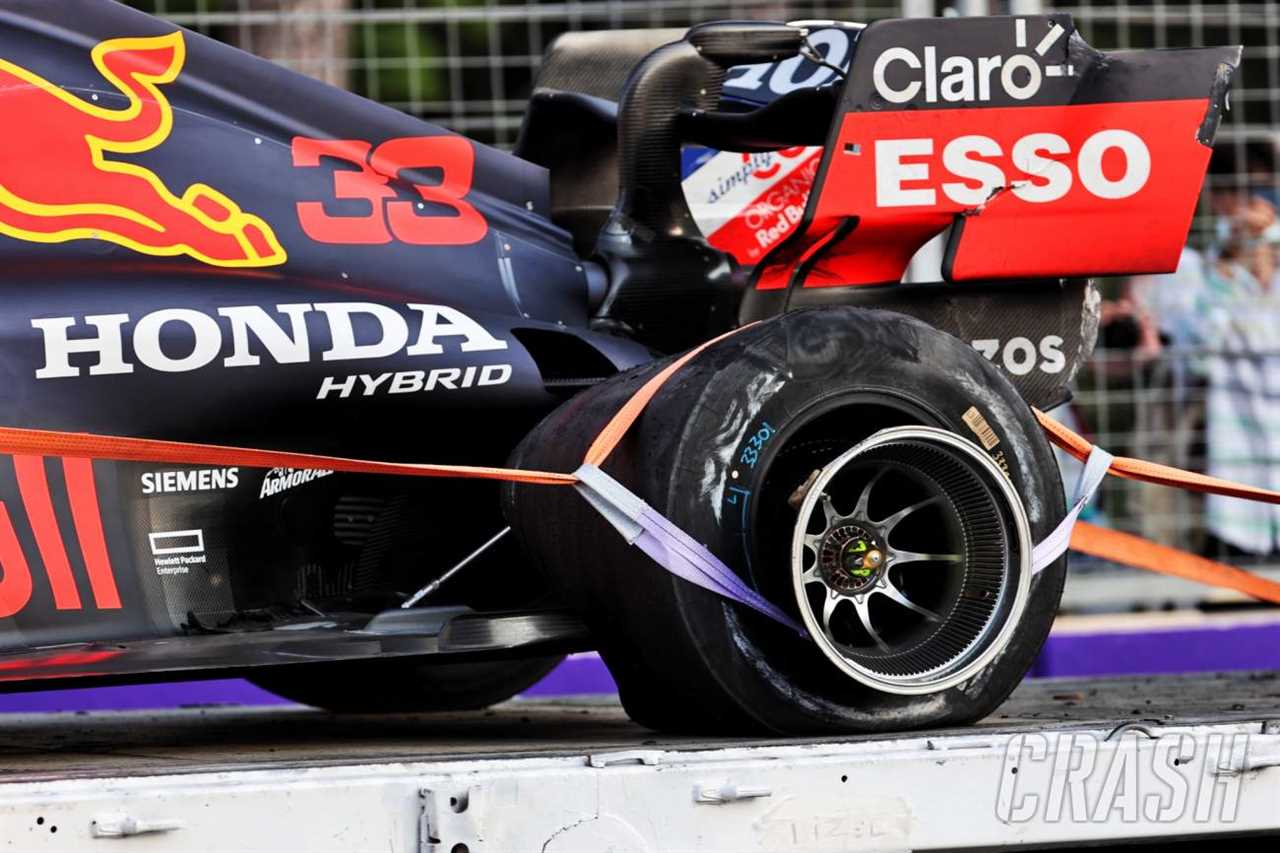 Lance Stroll and Max Verstappen suffered high-speed blowouts after completing over 30 laps on the Pirelli C3 tire in Baku.

The F1 official supplier suggested after the race that the cause of the puncture was due to debris as it found cuts on Lewis Hamilton's C3 set of tires.

Following its investigation, Pirelli concluded that this was not the case and that "none of the tires showed any manufacturing or quality defects, nor any signs of fatigue or delamination".

As a consequence, a new technical guideline with revised operating parameters was issued for the next race in Paul Ricard.

On the subject of matching items

In a statement from Pirelli: "There were no production or quality defects in any of the tires; There was also no evidence of fatigue or delamination. The causes of the two rear left tire failures on the Aston Martin and Red Bull cars have been clearly identified. This was due to a circumferential break on the inner side wall, which can be related to the running conditions of the tire despite compliance with the prescribed starting parameters (minimum pressure and maximum rubber blanket temperature).

"As a result of this analysis, Pirelli submitted its report to the FIA ​​and the teams. The FIA ​​and Pirelli have agreed on a new set of protocols, including an updated technical guideline that has already been distributed, to monitor operating conditions during a race weekend and will consider any other appropriate action. "

On the subject of matching items

Shortly after Pirelli's testimony, Red Bull published its own statement stating that "no car fault was found".

"We worked closely with Pirelli and the FIA ​​to investigate Max's tire damage on the 47th lap of the Azerbaijan Grand Prix and we can confirm that no car fault was found.

"We kept to the Pirelli tire parameters at all times and will continue to follow their specifications.

"We are grateful that no drivers were injured after the high-speed crashes over the weekend."

The post Pirelli reveals cause of flat tires at GP F1 in Azerbaijan | F1 first appeared on monter-une-startup.