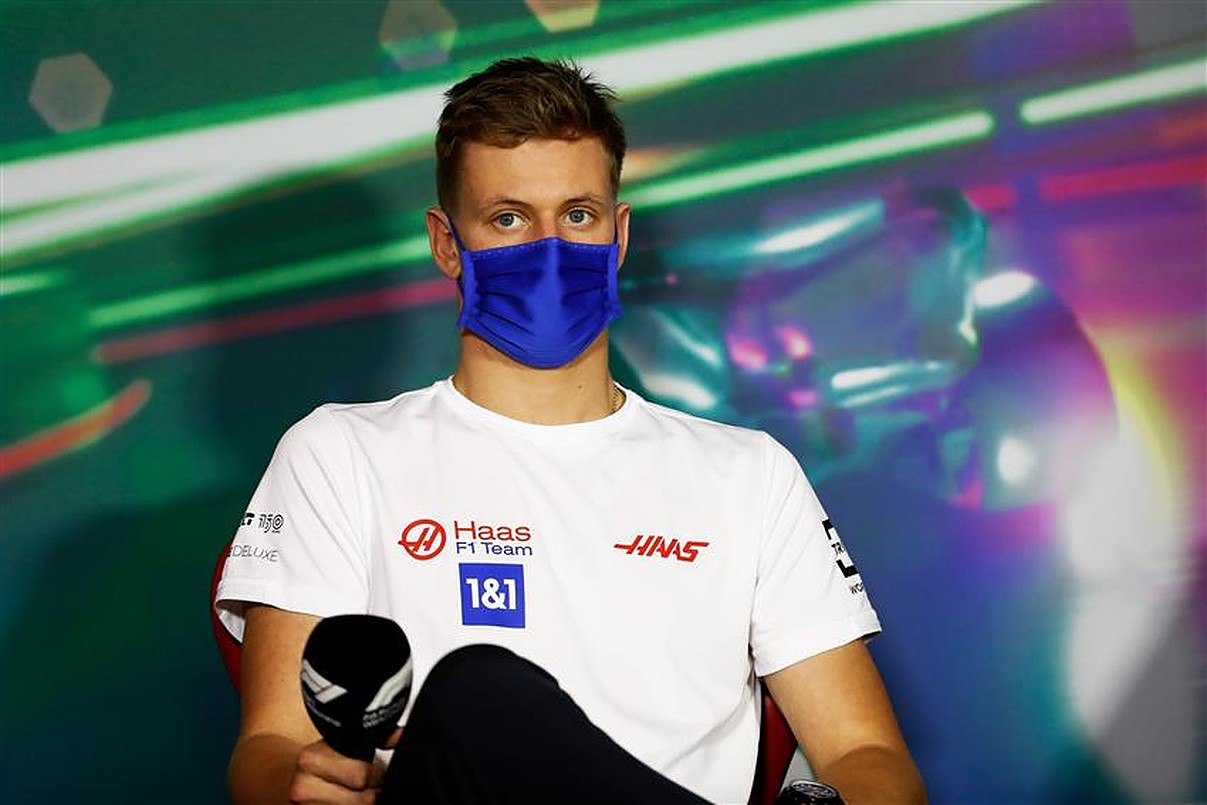 Mick Schumacher's future in Formula 1 appears to be somewhat uncertain, with the young German currently without a contract for 2023.
It was expected that Schumacher would replace Sebastian Vettel at the Aston Martin F1 Team; however, the shock signing of double World Champion Fernando Alonso has ended any hope of a switch to the British team.
Schumacher's best chance at remaining in F1 will most likely be if the Haas F1 Team retain him for next season, but even that appears to have hit a stumbling block.
With the Aston Martin deal off the table, Haas have halted talks between themselves and Schumacher, with the American team now believing they are in the driving seat.
READ: Mercedes confident Ferrari and Red Bull will lose performance as FIA clamps down on 'grey area'
Should Haas not offer their current driver a contract, then many would be left shocked.
Schumacher has performed considerably better since scoring his first-ever F1 points, which he finally achieved at the British Grand Prix.
He backed this up with a P6 at the Austrian Grand Prix, his best finish to date in the championship.
The 23-year-old has failed to finish in the points since, with the team's new upgrades currently failing to improve the VF-22's performance.
The current disappointment has frustrated the Haas driver; however, he remains "satisfied" with how things are currently going.
"You are only as good as your last race, so I am satisfied at the moment," he told RacingNews365.com.
"But at the same time, I feel that there is no time to sit back. You have to keep looking for that little bit of extra performance."
Despite some rumors that he may leave the Ferrari Drivers Academy, the son of Michael Schumacher is still an FDA driver as of present, he's also Scuderia Ferrari's reserve driver.
A move to Ferrari doesn't look on the cards until 2025 at the earliest, with it being unlikely that Ferrari will release either Charles Leclerc or Carlos Sainz.
Schumacher's only way of making his dream a reality and race for Ferrari, would be if either Ferrari driver had to miss a Grand Prix.
Should such a situation happen, then the 2020 F2 World Champion would be more than prepared to jump in the seat of an F1-75.
READ: Daniel Ricciardo praises Pierre Gasly as he's set to lose McLaren
"Yes, yes, yes," he said firmly.
"Our cars are not exactly the same, but they do have similarities.
"And I've grown up with Ferrari since 2019, so I think I'm familiar with all the procedures. I would be happy to show what I have in me."