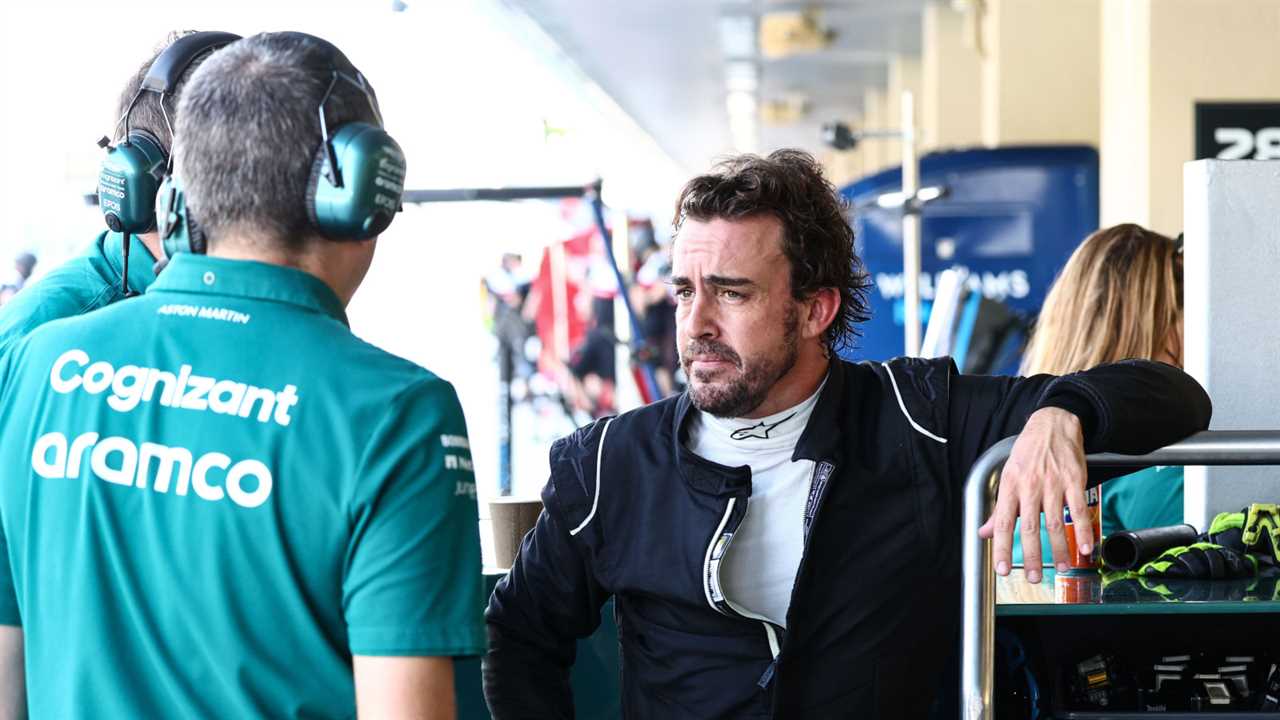 Fernando Alonso has said he would not have agreed to Aston Martin's offer of employment if he did not believe the team will be able to compete at the top level.
On the surface, a move from Alpine, who finished P4 in 2022, to Aston Martin looks like a backwards step for the two-time World Champion but there are lofty ambitions at the Silverstone-based outfit.
With the likes of former Red Bull head of aerodynamics Dan Fallows on board and with a new factory under construction, Alonso was right to be optimistic in the team's future.
At the age of 41, Aston Martin have gambled by handing the Spaniard a two-year deal but Alonso's performances since his return suggest he is worth it.
That is a mood the driver himself is in and said he would not continue if he did not believe the team had a chance.
"No, I think I will not accept that and I will not continue if I don't believe that we can have a chance," Alonso said, as per Motorsport.com.
"I don't know if it's one percent chance or 10 percent, but I will only continue because I believe that we will have a chance."
While the Aston Martin project is underway, Alonso believes it is "unrealistic" to expect results in 2023 considering the team's P7 finish the year previous.
"Next year to close the gap that Aston Martin has I think it's unrealistic, but we need to put the foundation we need, to put the baseline to future cars and to work better than the people around us.
"This is a very competitive environment, so to become a champion you need to deliver something special. I'm ready to deliver something special from my side and I expect the same from the team."
PlanetF1 recommends
Ranked: The 10 possible F1 2024 destinations for Daniel Ricciardo in order of likelihood
Five prestigious records held by Michael Schumacher 10 years after his retirement
Explained: How each Formula 1 car got its name and the history behind it
What is a realistic goal for Fernando Alonso and Aston Martin in 2023?
While expectations may be high given the investment in the team, Alonso is right to suggest that suddenly challenging for podiums and race wins will be "unrealistic" for Aston Martin in 2022.

For starters, their highest finish in 2022 was P6 which they earned on three occasions while Alonso's best was a P5 at a team much further along in their development plan.

So perhaps Aston Martin should look towards Alpine as a benchmark for what they will hope to achieve.

The French outfit outlined their 100-race plan and while the end result remains to be seen, they have made progress season by season.

They pipped McLaren to become the best of the rest in 2022 and now look set to make a push for podiums. For Aston Martin, P4 may well represent their best effort and even then, there are plenty of heavy hitters ahead of them.

Few would doubt that the funding and drive put into the team show they are serious about their lofty goals but 2023 will show if they are capable of making that step forward.


Did you miss our previous article...
https://formulaone.news/aston-martin/team-mate-tussles-title-contenders-and-midfield-battles-7-exciting-rivalries-to-watch-out-for-in-2023