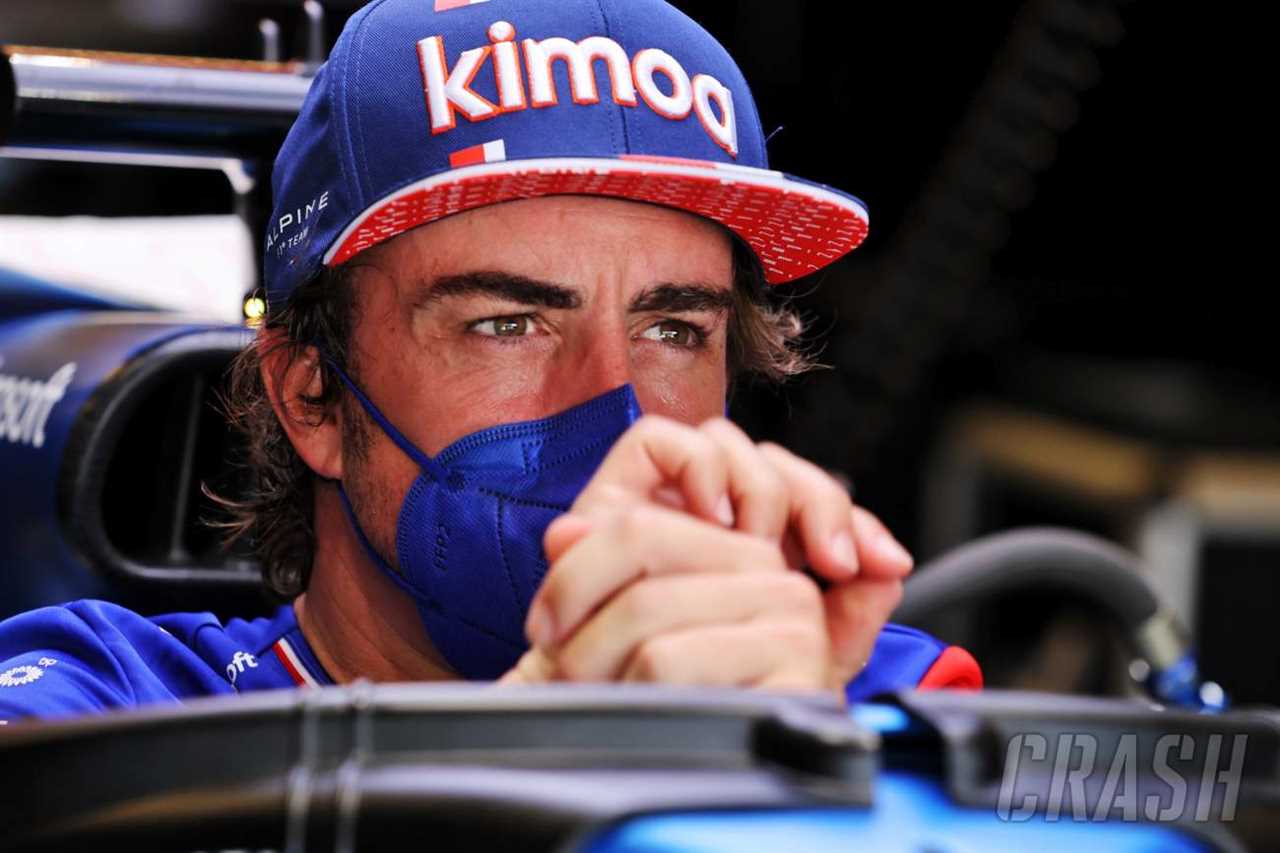 Alpine boss Laurent Rossi described his team's Formula 1 search for a return to competitiveness as a "100-race project".

The Enstone team returned to winning ways this year thanks to Esteban Ocon's triumph at the Hungarian Grand Prix, but the Frenchman's first win came during one of the most extraordinary F1 races in recent history.

Under normal circumstances, Alpine wasn't even close to the podium in sheer performance and instead had to fight for the lower points on most weekends.

For a team currently battling for fifth place in the constructors' championship – more than 100 points behind Ferrari and 19 points ahead of AlphaTauri – Rossi knows that it will take much longer for Alpine to realize its ultimate ambitions.

Related articles

"We have a long-term project, the aim is to achieve a level of competitiveness that will get us on the podium as often as possible in 2024," Rossi said in a recent interview on the F1 official website.

"Starting today at number five, you can easily find a roadmap. It gets a little better every year. It's a 100-race project, four years, four seasons. "

Related articles

A four to five year project for Alpine matches a similar goal set by its fellow midfielders Aston Martin and is a fairly safe timeframe, especially given the upcoming F1 rules revolution.

After all, it was a fundamental revision of the technical regulations for 2022 that initially led Fernando Alonso to return to midfield in Formula 1 this year.

Alonso has often cited the new rules for next season as the main motivation for his comeback, as he looks to add an elusive third world championship to his list of impressive motorsport achievements.

But does Alonso, who turned 40 last month, really want to have three or four more seasons in midfield before Alpine hits its peak? Is that part of his 'El Plan'?

"Let's see, let's do it step by step," replied the Spaniard when asked if he was ready to wait 100 races to experience the success that lured him back to F1.

"The first step is next year and with the change in the regulations you never know how competitive everyone will be next year because the coin is in the air right now with all the big changes to the cars.

"Hopefully we'll set the 100 [target] a little bit deeper. We will put all our efforts and all our work into this project and hopefully be successful as soon as possible. "

At least so far, Alonso has seen enough progress from Alpine to convince him to extend his stay in an Anglo-French outfit for at least one more campaign.

Alpine has made some progress this season under his new leadership and after a winter rebranding. Even if it's not on track to match its score from last year, it would be unfair to judge 2021 as anything but solid.

2021 has produced one of the most competitive seasons in recent history, producing an even more intense midfield battle than 2020, while McLaren and Ferrari have made a significant step forward.

The AlphaTauri was a faster car than the Alpine on most tracks, but a combination of driver consistency, improved reliability and better teamwork was its greatest strength.

This is reflected in the results, with Alpine currently recording a streak of 15 consecutive points – something no other team has achieved. Alpine can also come up with a total of six two-car points results in the 16 races so far.

"I think the team is [getting] Better and better from race to race and I can feel it, "added Alonso.

"Since the beginning of the year we have identified some weaknesses that we had as a team. We also knew some strengths, we worked in different areas and now the team is much stronger.

"We make fewer mistakes, we are better prepared on the weekends, even if the package or our competitiveness doesn't allow us to fight for podiums or wins every Sunday, I think we're pretty strong as a team.

"I think it's fourteen [15 actually, Fernando] consecutive races in which we collect points as a team. We're the only ones doing that, it proves that the team is working pretty hard in the background. "

Alonso's greatest test of patience comes next season, but at least for now he seems satisfied with the first signs pointing in the right direction.

The post How realistic is the Alpine F1 project "100 races"? first appeared on monter-une-startup.