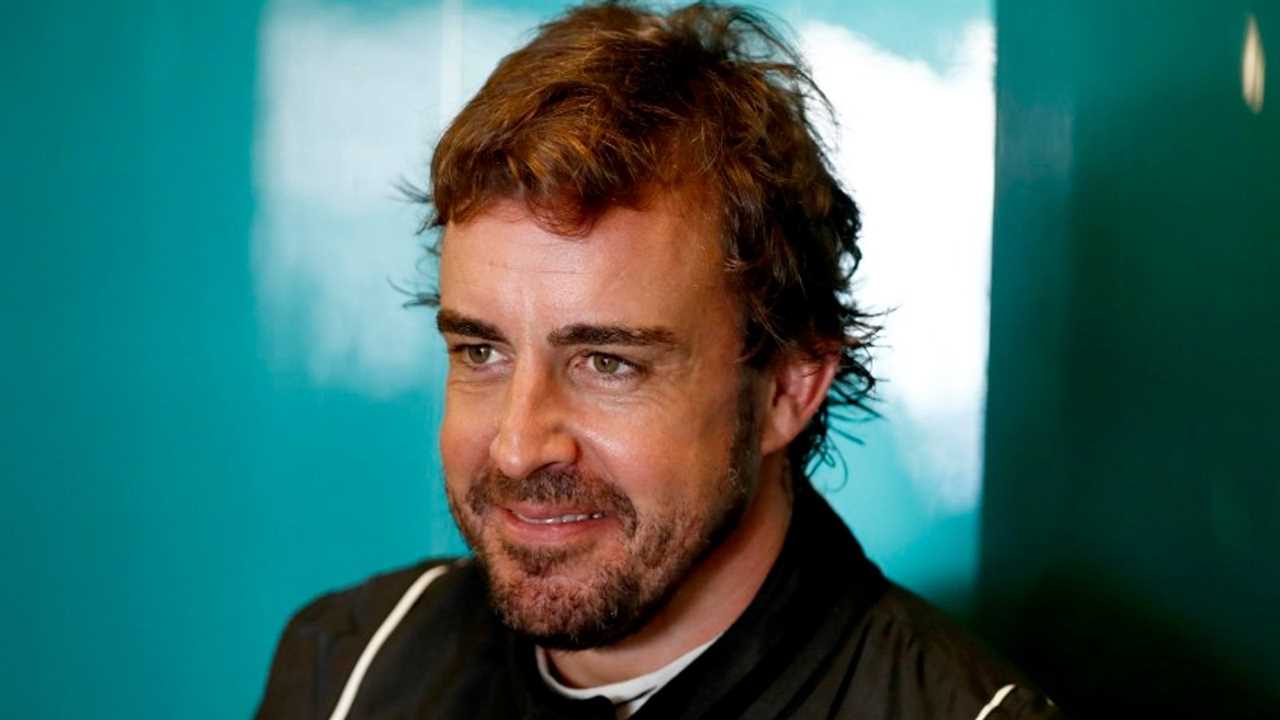 Fernando Alonso will drive for Aston Martin in 2023 after joining from Alpine; the two-time world champion will partner Lance Stroll; Aston Martin are hoping for a major improvement after finishing seventh in last season's constructors' standings
Last Updated: 20/01/23 4:44pm
Fernando Alonso will drive for Aston Martin this season
Aston Martin deputy technical director Eric Blandin has revealed radical changes to the team's 2023 car have been impacted by feedback from new arrival Fernando Alonso.
The two-time world champion joined Aston Martin from Alpine following the completion of the previous campaign and was able to drive the British team's 2022 car in post-season testing in Abu Dhabi.
Aston Martin endured a disappointing season, finishing seventh in the constructors' standings despite significant investment from owner Lawrence Stroll, whose son Lance is Alonso's team-mate.
"Fernando's feedback is extremely precise," Blandin said.
"He clearly communicated what he wants from the car and immediately identified a few things that we've been able to feed into the design of the AMR23.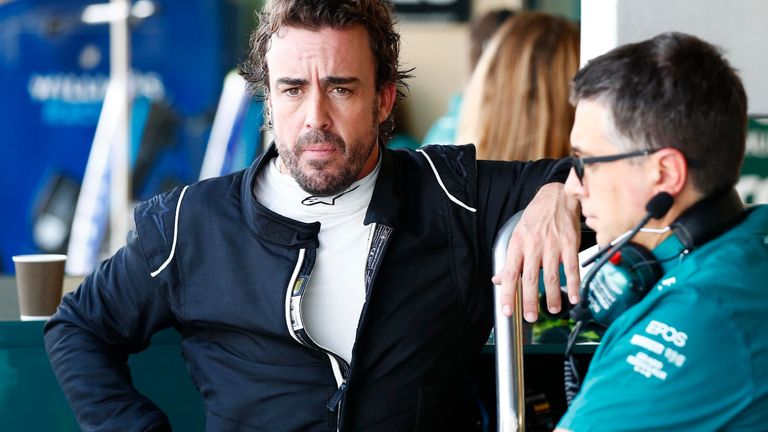 Alonso, 41, brings vast experience to the British team
"Last season, Fernando drove a car that was quite different from ours – and more competitive. After driving the AMR22, he was quickly able to compare the two cars and say, 'This is clearly better, this is clearly worse, and this is what we should focus on.'"
Blandin, who joined Aston Martin last year after enjoying a hugely successful 10-year spell with Mercedes as principal then chief aerodynamicist, elaborated on the extreme differences between last year's car and the new model.
"We took all our learnings from last year's car and applied them to this year's car," Blandin said.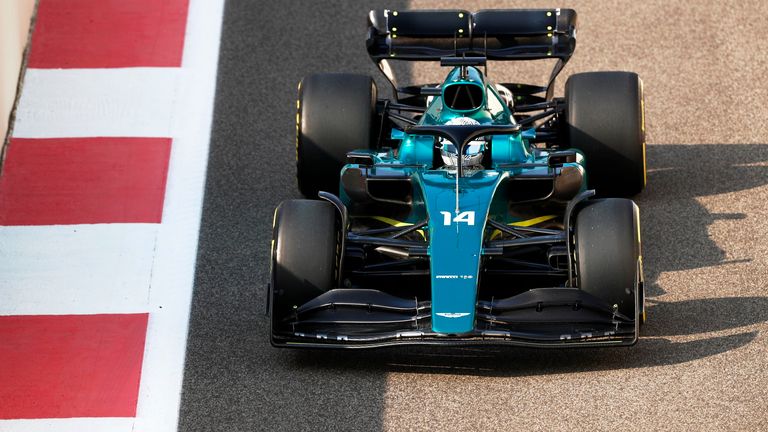 Alonso drove for Aston Martin at November's post-season test in Abu Dhabi
"So much of the AMR23 is new, it's completely different from the AMR22. We've changed more than 90 per cent of the parts and more than 95 per cent of the aerodynamic surfaces are different.
"The AMR22 became a laboratory. We tested so many things on the track to further our understanding and that growth in understanding was underlined by our improved performance towards the end of last season.
"We were able to push the performance envelope with how we were running the car. This would not have been possible with the initial concept we had at the start of the season."
Aston Martin have announced they will officially launch their AMR23 on February 13, 10 days before pre-season testing begins in Bahrain. The opening Grand Prix of the season is also in Bahrain, taking place from March 3-5.
Alonso buoyed by 'special' Aston Martin atmosphere
Alonso, who replaced Sebastian Vettel at Aston Martin following the German's retirement from F1, is confident that a "special atmosphere" within the team will help foster progress in 2023.
The 41-year-old Spaniard produced another impressive campaign with Alpine, but was let down by reliability on several occasions as he ultimately finished ninth in the drivers' standings.
Reflecting on his Aston Martin post-season test, Alonso said: "Next year's car will be very different compared to this one, so any feedback that you get from this one is not really relevant for when we drive the AMR23.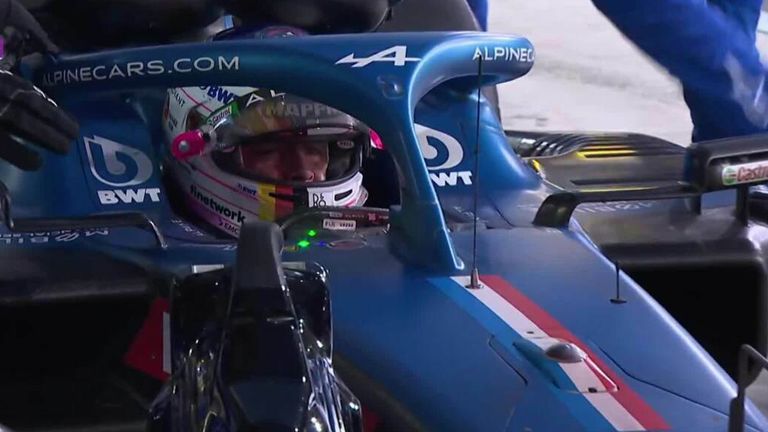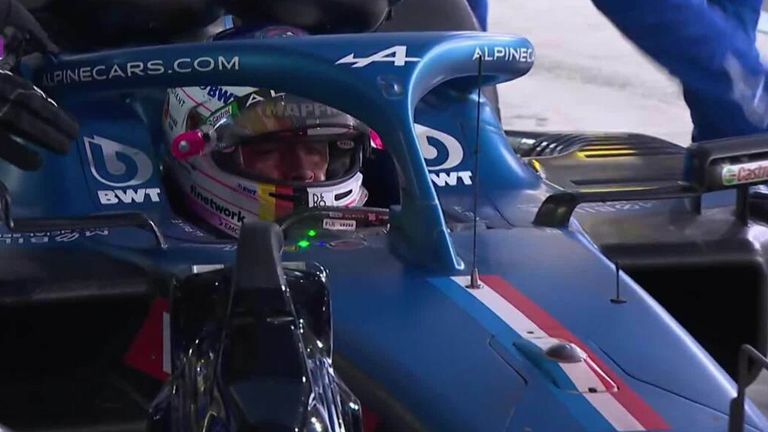 Alonso was forced to retire from the Abu Dhabi Grand Prix in his final race with Alpine
Alonso was forced to retire from the Abu Dhabi Grand Prix in his final race with Alpine
"But I saw some different philosophies around setting up the car, developing the car, as well as managing the power unit. There are many things that you get initial feedback from; we will have to sit down and try to get the best out of everything.
"You can feel the energy in the team and how motivated everyone is. I can't wait for next year. I felt a very special atmosphere in the garage."
Before joining Mercedes in 2011, Blanding spent two years working alongside Alonso at Ferrari, and believes the Spaniard can help take Aston Martin to the "next level".
"Fernando is an outstanding driver. There aren't many drivers of his caliber on the grid – you can count them on one hand," Blandin added.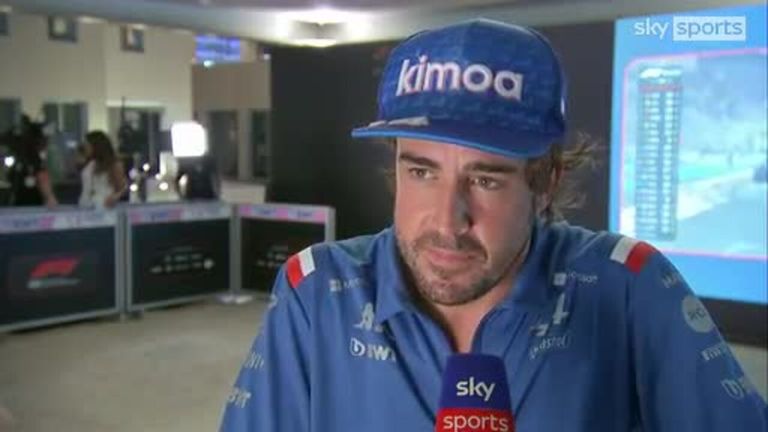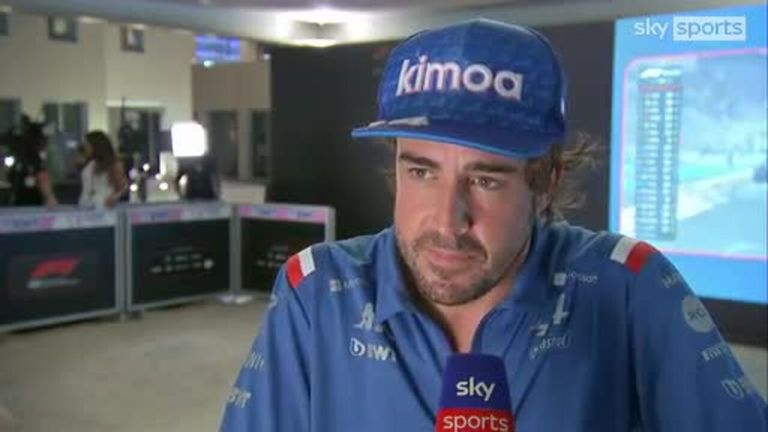 Alonso says he hopes to have 'more luck next year' after being forced to retire from the Abu Dhabi Grand Prix
Alonso says he hopes to have 'more luck next year' after being forced to retire from the Abu Dhabi Grand Prix
"He's so passionate, so driven… extremely driven. After everything he's achieved, he still has that restless hunger to win.
"Signing Fernando was massive for the team. He's going to push us a lot and help take us to the next level.
"He'll push Lance, too. They'll complement each other and he'll bring out the best in him. We have a very strong driver pairing, and it's up to us to give them a competitive car.
"We can have the best driver pairing on the grid, but it won't count for much if we don't give them a fast car. We need to deliver."