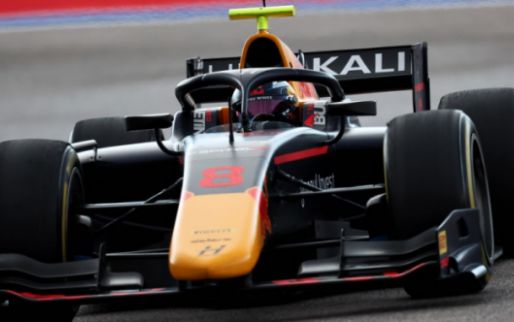 From the coming season, all Formula 1 teams are obliged to give young drivers a chance in several free practice sessions. In this way, rookies can gain more experience in Formula 1 before they switch. This new rule is welcomed with open arms among Formula 2 drivers.
Better chances for rookies
Of course, many young drivers already have opportunities in free practice, but these drivers are often then integrated into the youth programs of the respective teams. It is much more difficult for drivers who do not participate in a junior program to take a Formula 1 test.
One of these drivers is Felipe Drugovich. The Brazilian has already won three races in Formula 2. "I think it really helps to drive more kilometers," he told Motorsportweek.com. "A lot of teams are not aware of what some drivers are capable of. Once they are in their cars they see that we can be fast. I think this is a good opportunity and I hope I can do some next year too Can get opportunities. " . "
Teams need to look outside their organizations
Juri Vips, part of Red Bull's training program, agrees with Drugovich. "It's good for the drivers in the junior sections, but also for the drivers who are not. Because it is mandatory, teams like Aston Martin and McLaren will also have junior tests. They have to look outside their organizations. "

"It's really nice that rookies get the opportunity to drive an F1 car because it's something special," enthuses Robert Shwartzman. The Russian is part of the Ferrari Driver Academy. He also sees advantages for the teams. "I think it can be interesting for the teams too, because in my opinion a young driver can give the team something new, some new information that they can use in the future."

The post F2 drivers satisfied with mandatory F1 rookie tests from 2022 first appeared on monter-une-startup.
Did you miss our previous article...
https://formulaone.news/aston-martin/f1-stars-like-russell-raikkonen-and-horner-attend-the-premiere-of-the-latest-bond-film