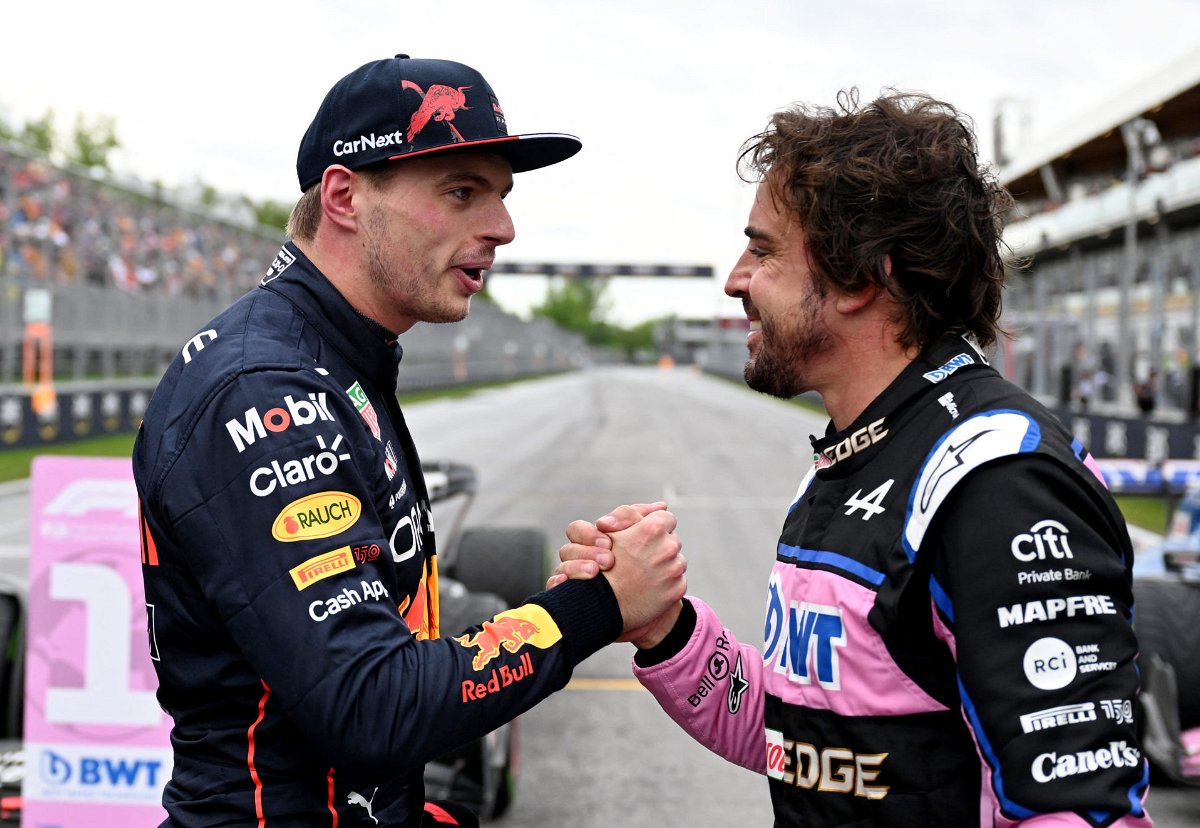 Max Verstappen drives his F1 car with a lot of maturity for someone his age. He is on the verge of winning his 2nd World Championship after winning 11 races this season. Dan Fallows, Technical Director of Aston Martin F1 team, compares the similarity between a soon-to-be 2-time champion and a current 2-time champion, Fernando Alonso.
ADVERTISEMENT
Article continues below this ad
Having worked with Max Verstappen at Red Bull, Fallows will soon work with the El Matador of F1 next year. He compares the similarity between the two drivers. Dan further explains how both these World Champions drive their F1 car with ease, as if like they were a go-kart.
ADVERTISEMENT
Article continues below this ad
He said, "There are drivers, like Fernando and Max, who drive these F1 cars as if they were karts. I find it absolutely extraordinary that they can treat a car as sophisticated and almost as a Formula 1 in the same way that they treat a kart, but they do It's up to us to give them a car they can drive like a kart." (Translated with google translate)
The Briton also states how both these drivers like to push the car to the limits, or even beyond them. He adds, "I don't know Fernando very well, so my understanding of his driving style is based on what others have said. He has a reputation for driving a lot by feel – he really likes to feel the limits of the car."
Dan Fallows also predicts how Aston Martin will need to build a stable and predictable car for Fernando Alonso after securing his services.
Max Verstappen looking to beat Fernando Alonso's record
After his victory in Monza, Max Verstappen now has 31 race wins in his career. Not only will he be looking to match Alonso's 2 World Championships, but he'll also look to surpass his 32 career wins of his career.
ADVERTISEMENT
Article continues below this ad
Formula One F1 – Italian Grand Prix – Autodromo Nazionale Monza, Monza, Italy – September 11, 2022 Red Bull's Max Verstappen during a pit stop REUTERS/Ciro De Luca/Pool
Once the inevitable happens, Max Verstappen will only have 5 other people above him on that list. Lewis Hamilton, who hasn't yet won a race this season, is the highest on the list with 103 race wins. Michael Schumacher (91) and Sebastian Vettel (53) complete the top 3 list.
Max will also be looking to break Vettel and Schumacher's joint record of most race wins in a calendar year. Both the racing legends have won 13 races, while Max has already won 11. With 6 races still to go, it is highly likely that Verstappen will surpass that figure and set a new record.
ADVERTISEMENT
Article continues below this ad
WATCH THIS STORY: Timeline of Kelly and Max Relationship
With a paramount victory over Lewis Hamilton last season, Max Verstappen is on his way to adding to his last year's Championship. With an almost perfect season for him and Red Bull, it is hard to see their rivals catching him anytime soon. Can Max Verstappen beat Lewis Hamilton's record of 7 titles?