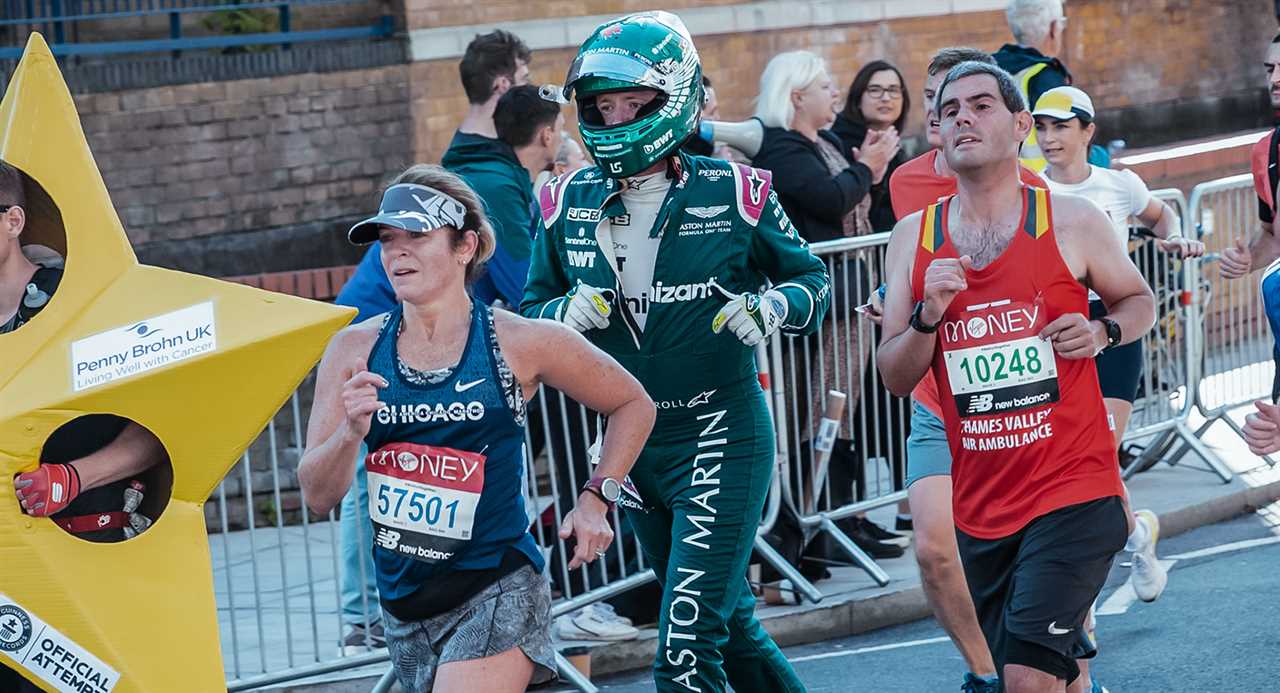 Car racing, especially at a professional level, can sometimes feel like a marathon. Aston Martin Formula 1 software engineer George Crawford must have taken that to heart when he completed the London Marathon in full racing gear, setting a new Guinness world record.

While the marathon is a real challenge for most people, even in their usual attire, Crawford ran it in Lance Stroll's full Aston Martin F1 racing suit, which, in addition to the suit itself, included a helmet, gloves, boots and fireproof underwear. And it wasn't a replica either – he wore all FIA-certified gear, and the helmet was exactly what Stroll wore at races in Belgium, the Netherlands and Italy.

See also: Drifting Bond's Aston Martin DB5 is tougher than it looks, even if you're an F1 driver

Crawford ran the 26.2 mile marathon in 3 hours 58 minutes which set him a Guinness world record, but the real purpose of his stunt was to raise money for the Mind charity. According to the message on his donation page:

"In the past 18 months (was it really that long ago?) The coronavirus pandemic has devastated lives. Countless people struggle with the effects of increased stress, worry, and general wellbeing – personal, friends, family members.

"During these difficult times, people with mental health problems were faced with additional challenges – additional challenges that the friendly and loving people at Mind are now offering more than ever to render their services wherever and whenever they can.

"It's time to give something back."

That could even be too much @danielricciardo …

Someone for a marathon shoey? pic.twitter.com/BBWxY3Xflo

– Aston Martin Cognizant F1 Team (@ AstonMartinF1) October 4, 2021

After the race, Crawford celebrated his performance with a "Shoey", the signature victory celebration of Australian F1 driver Daniel Ricciardo, during which, for those who are not familiar with it, drinking champagne from the racing boot they have just used. In Crawford's own words from the video, it "adds flavor".

The post Aston Martin F1 team member runs London Marathon in full F1 racing gear and sets Guinness world record first appeared on monter-une-startup.